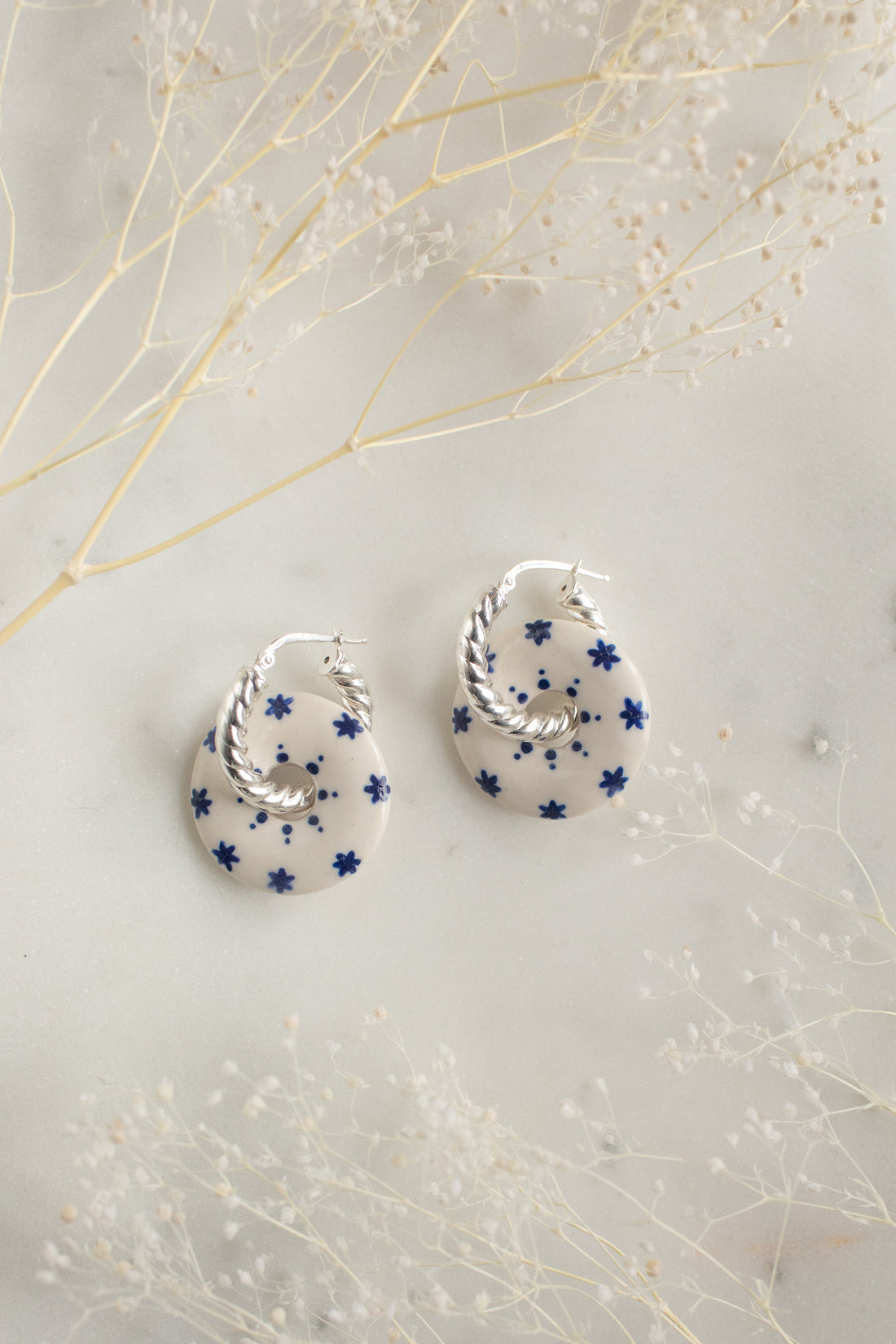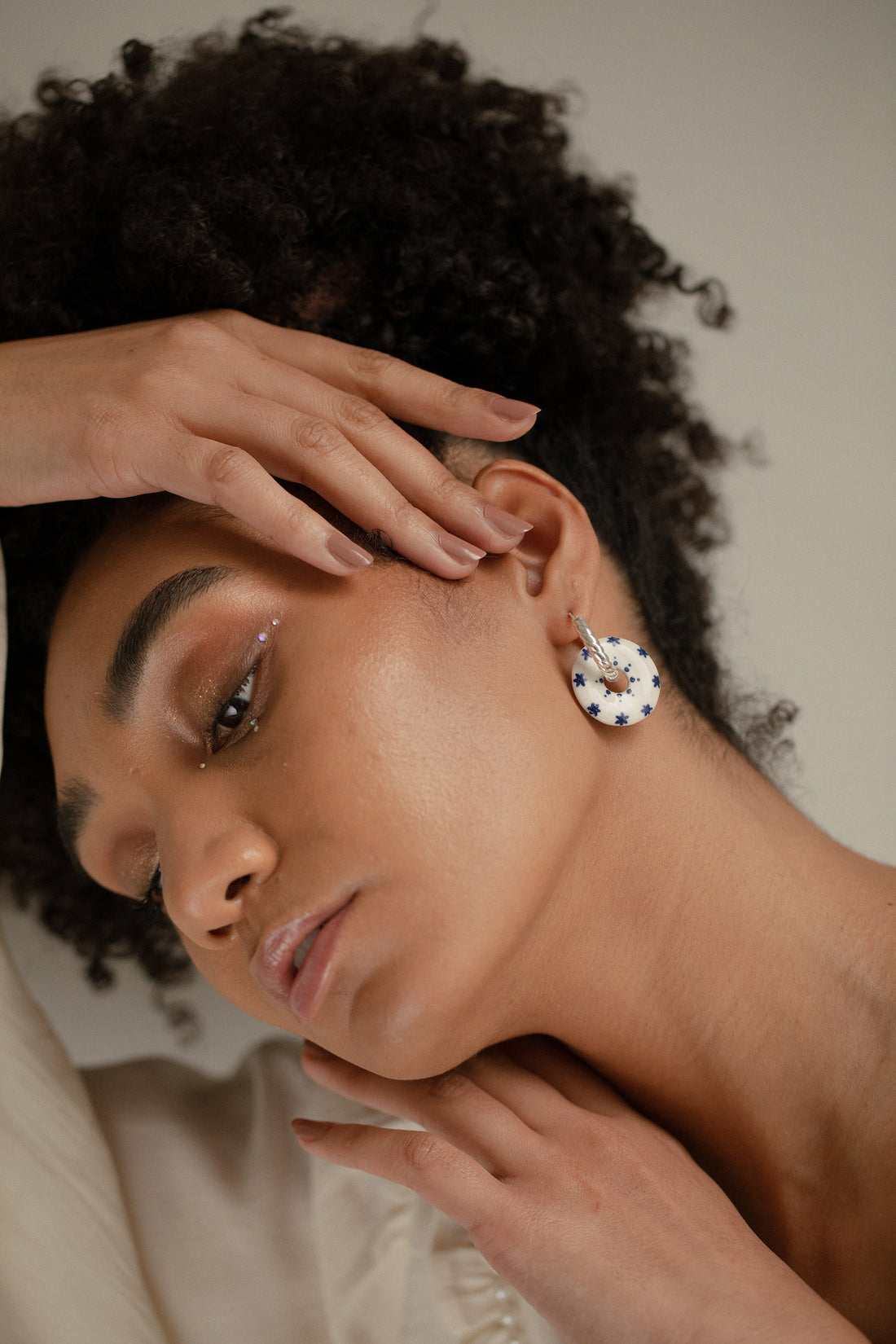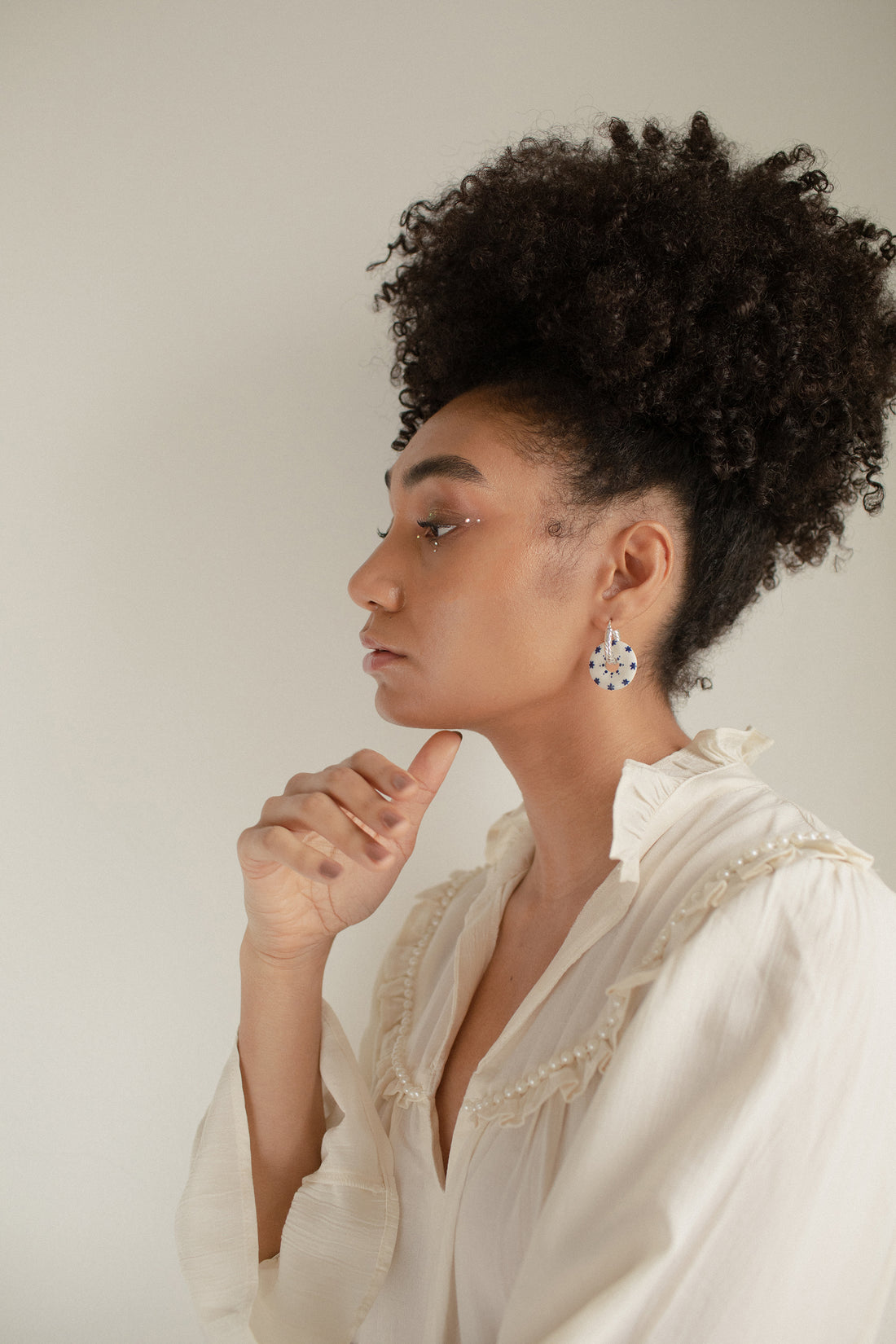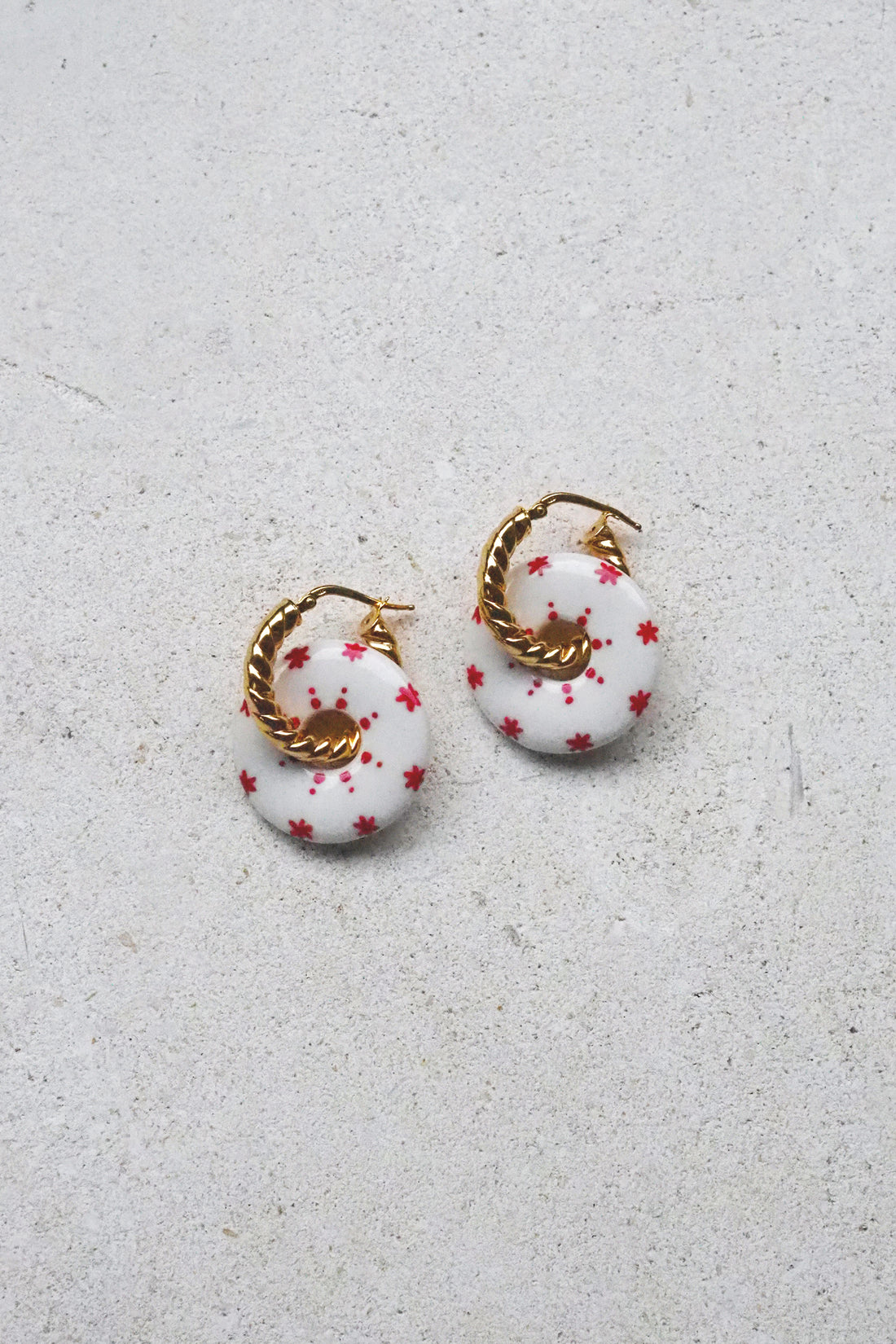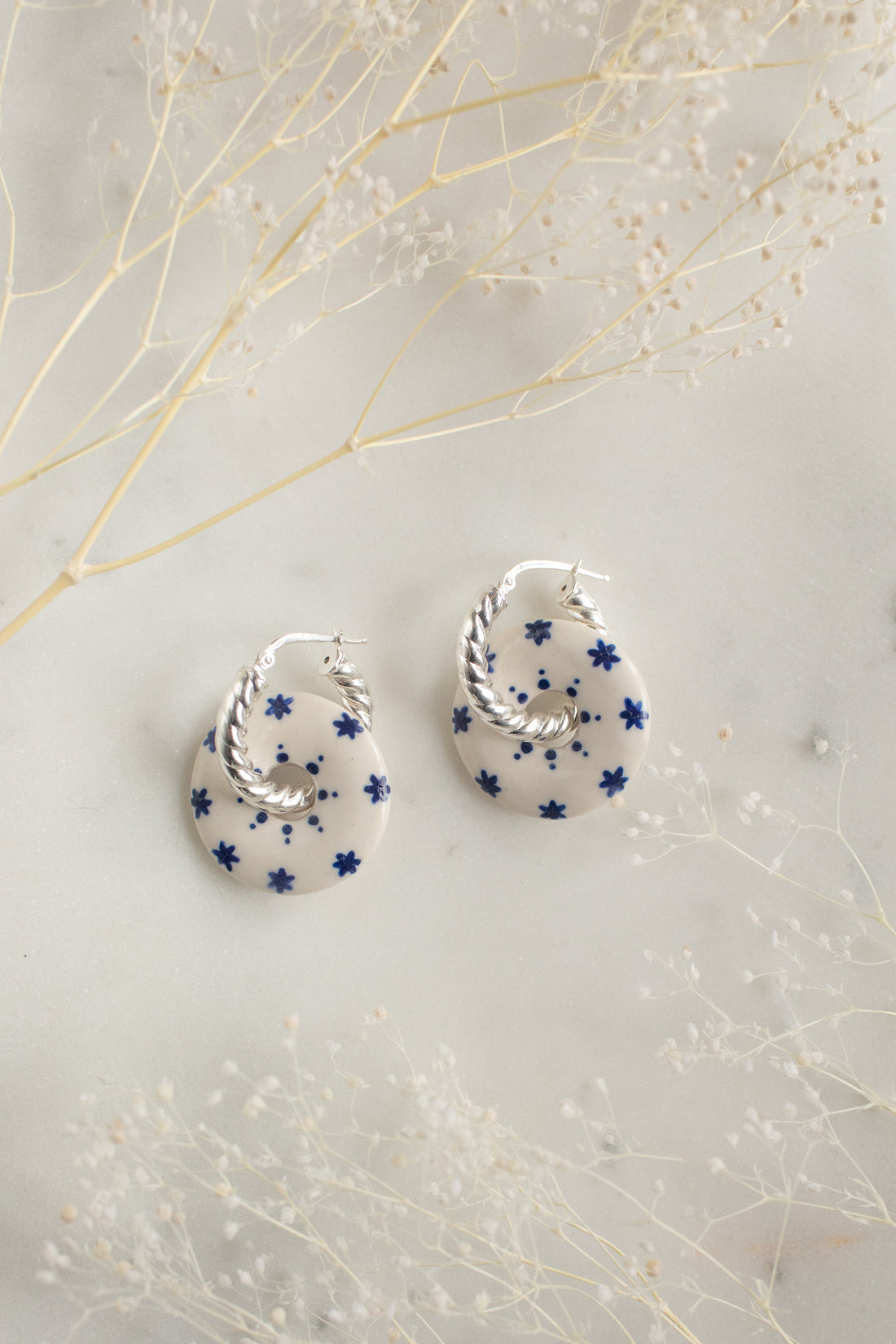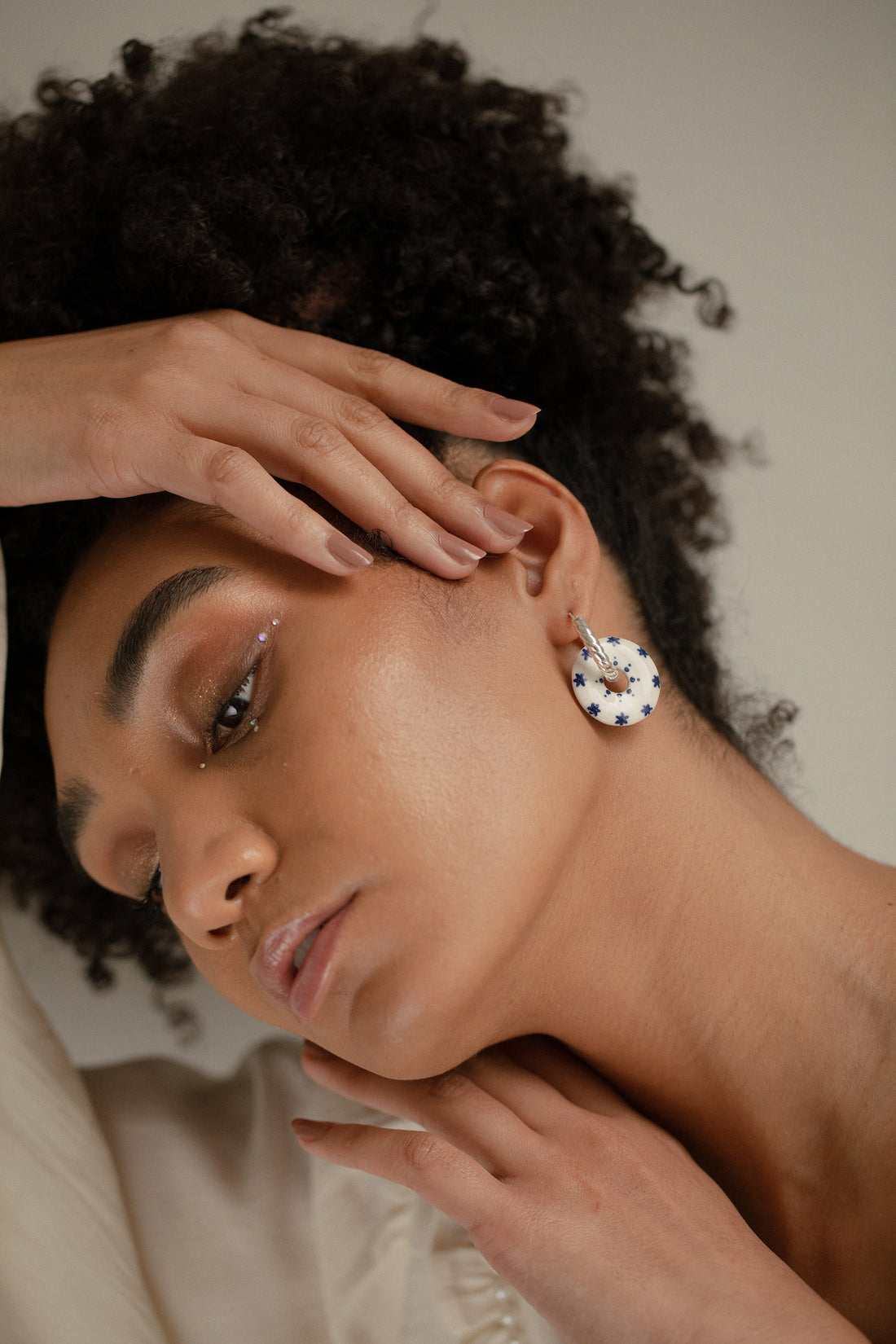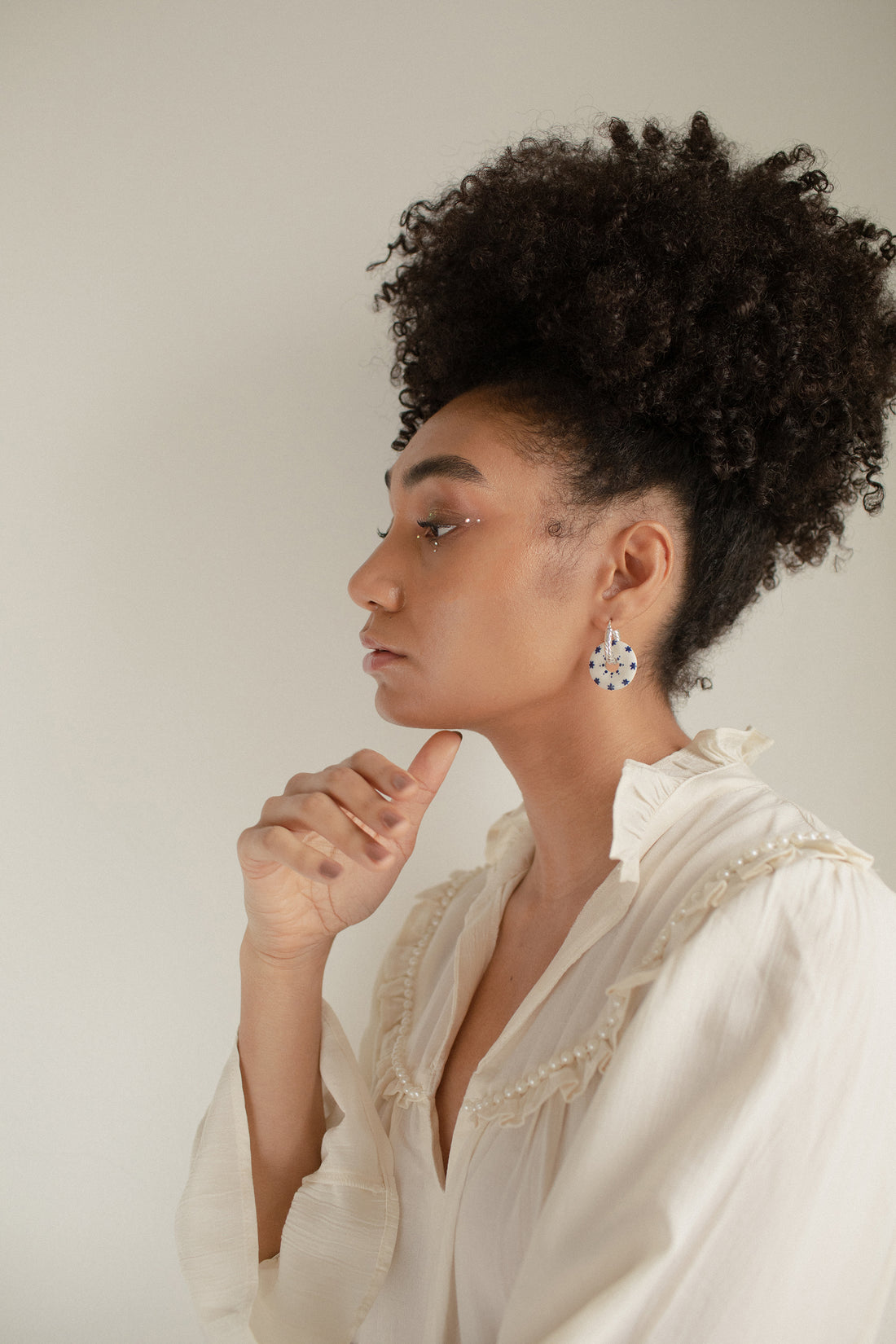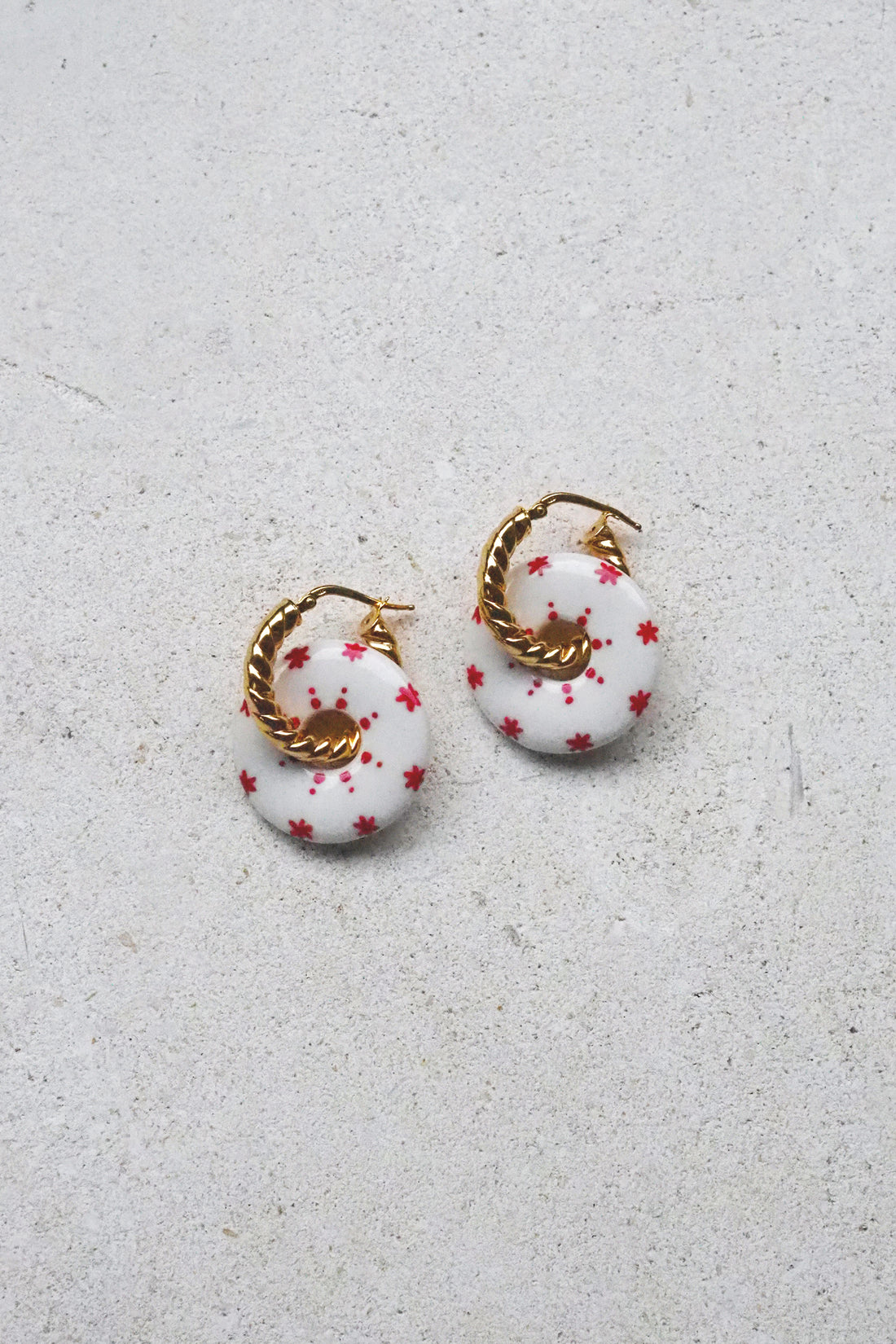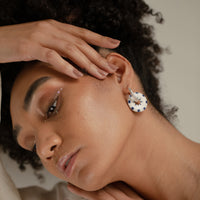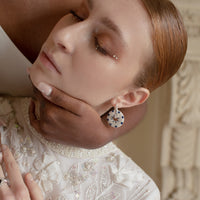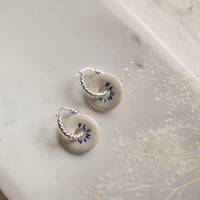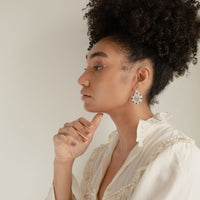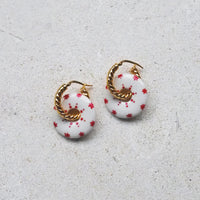 It's dark outside, and someone over there is watching the sky filled with stars.
It is not so dark because the stars, illuminate the earth as if they were a string of light bulbs hanging among the trees in a summer garden.
You can't make out the shadow of one whose face is lifted upward, toward the sky. Yet two eyes are shining, reflecting the light from the sky and smiling.
There is a magical atmosphere out there, there is something in the air tonight that is beyond any words one can explain.
Weight:
5,7gr per earring

Materials:
*white porcelain typically used in Nove (Vicenza) modelled and decorated by hand
*925 silver to be chosen between: not plated or 18kt yellow gold plated

100% Made in Italy
100% Made in Vicenza
Delivery times:
In order to make and ship these earrings, we will need about 3/4 WORKING WEEKS, courier delivery time not taken into account.

Due to its characteristics, porcelain requires special manufacturing processes and production time may differ based on the complexity of the item being created.

If on the other hand you need to receive this jewel for a specific date, contact us at help@flonia.it before proceeding with the order, we will check together if it is possible to make it in time.