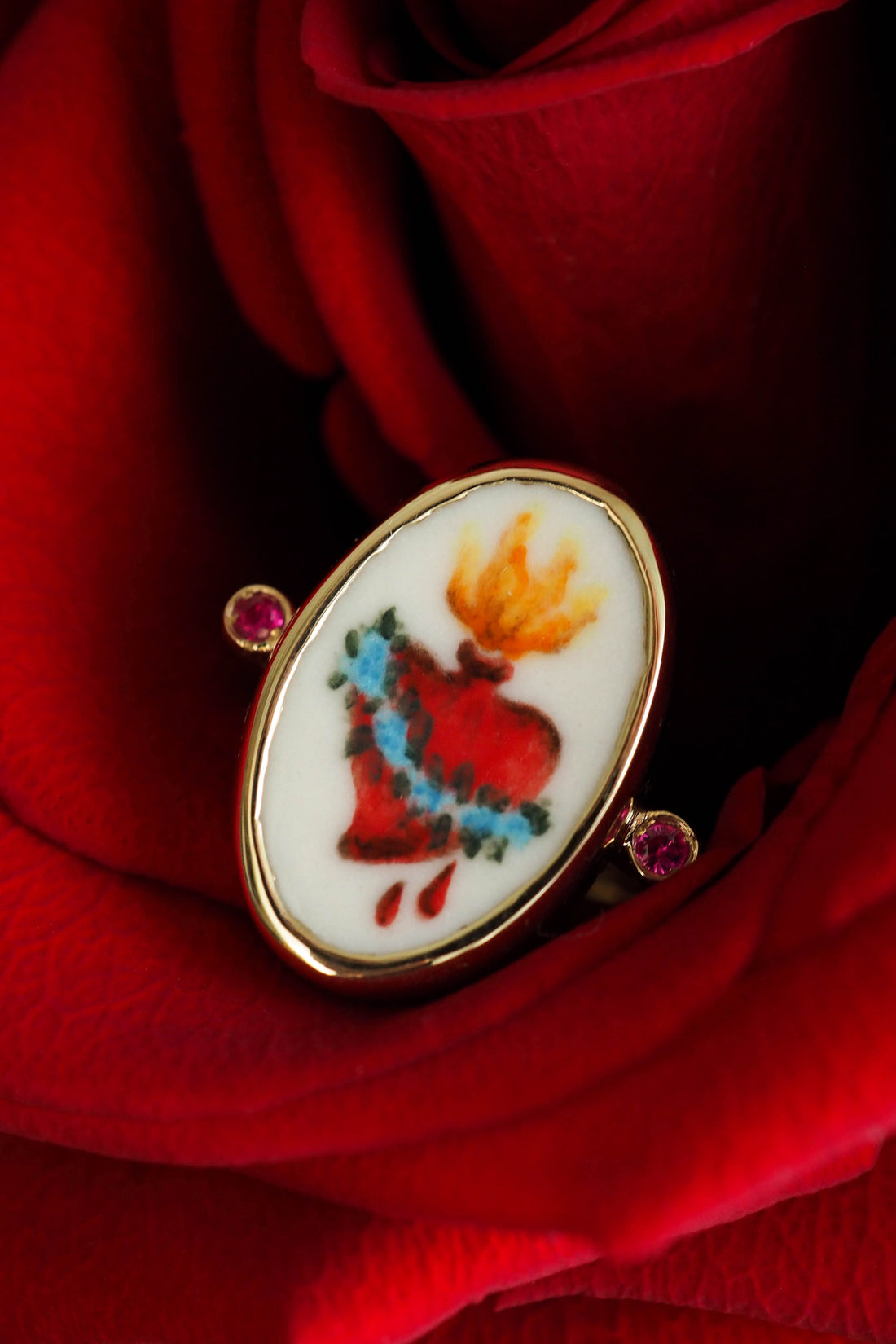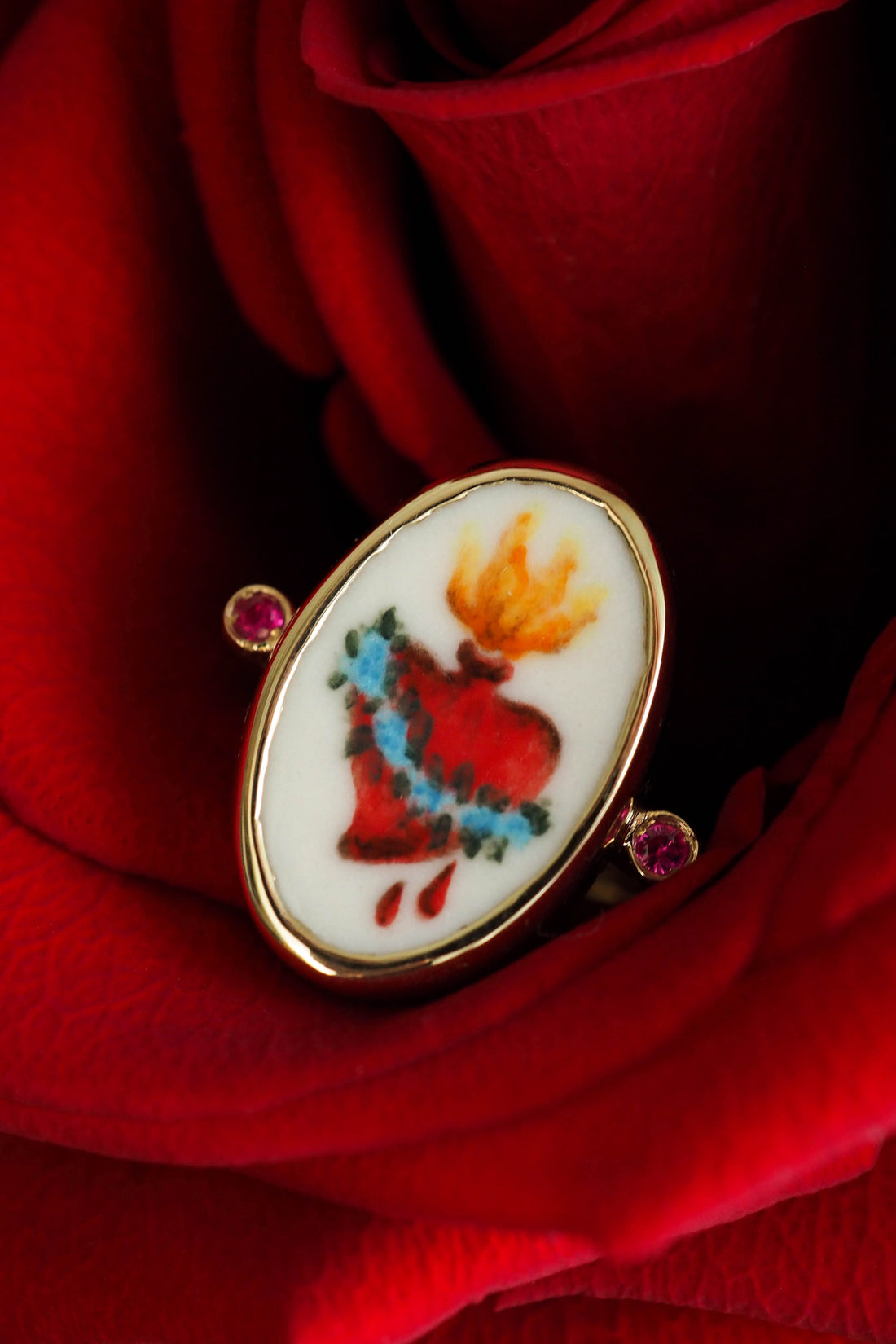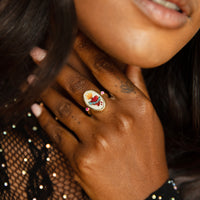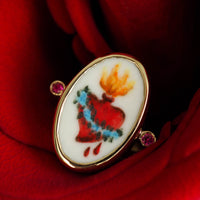 Size Guide
The bleeding heart, an evocative image, which aims to represent all those negative emotions that society has taught us to repress, in favor of a falsely positive attitude.
Embracing the pain and not repressing it, it is a great act of love towards ourselves, and it is also the message we want to bring with this "memento", a way to remember not to kill our emotions but to listen to them.
Size:
9, 10, 12, 14, 16, 18, 20, 22

Materials:
*white porcelain typically used in Nove (Vicenza) modelled and decorated by hand
*yellow gold to be chosen between: 9kt or 18kt
*faceted round-cut natural rubies, tot ct 0,05

100% Made in Italy
100% Made in Vicenza

Custom made ring: see size guide.
Not sure which size to choose? Write to us at help@flonia.it
Delivery times:
Manufacturing this ring takes about 4 WORKING WEEKS, courier delivery time not taken into account.

Due to its characteristics, porcelain requires special manufacturing processes and production time may differ based on the complexity of the item being created.

If on the other hand you need to receive this jewel for a specific date, contact us at help@flonia.it before proceeding with the order, we will check together if it is possible to make it in time.