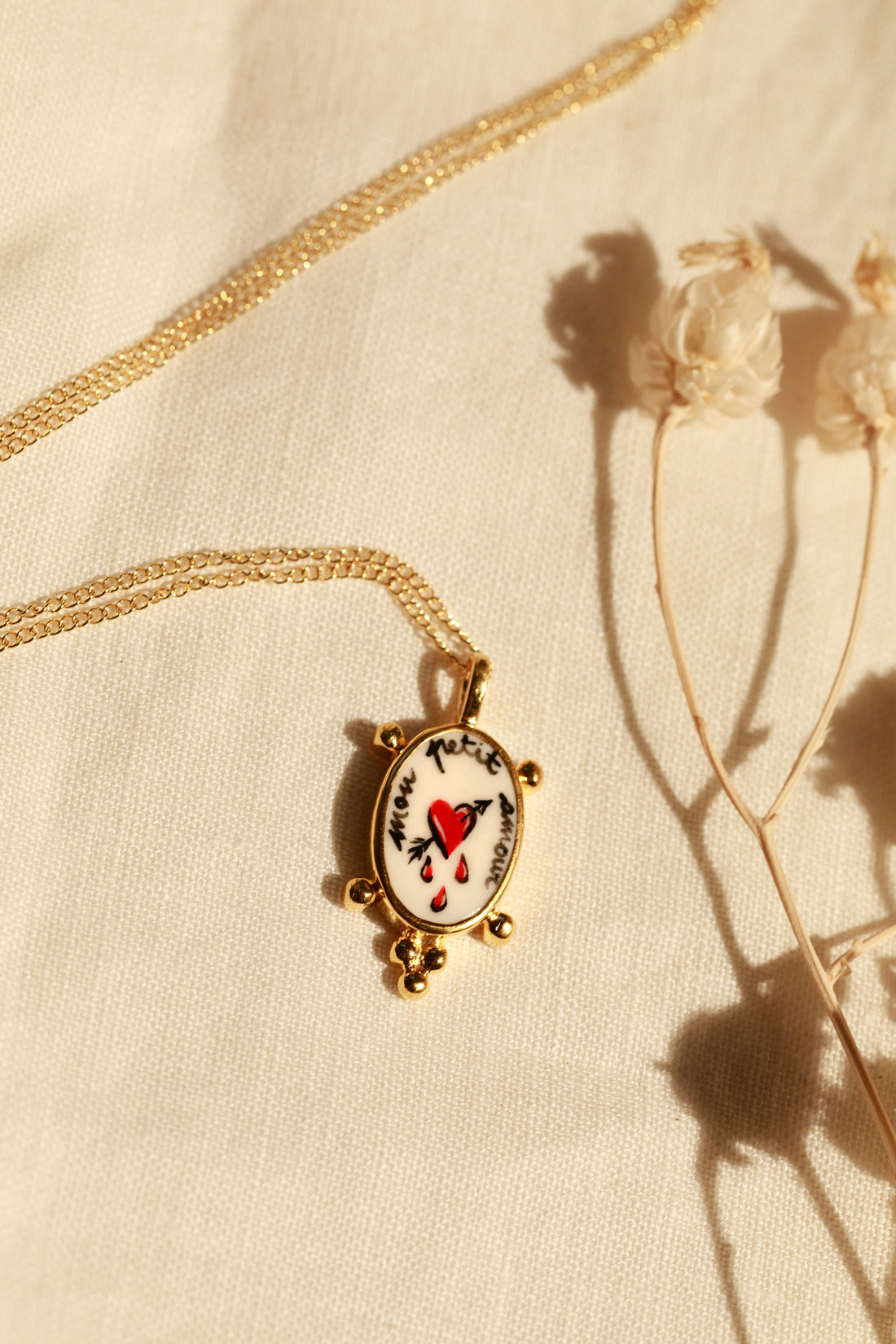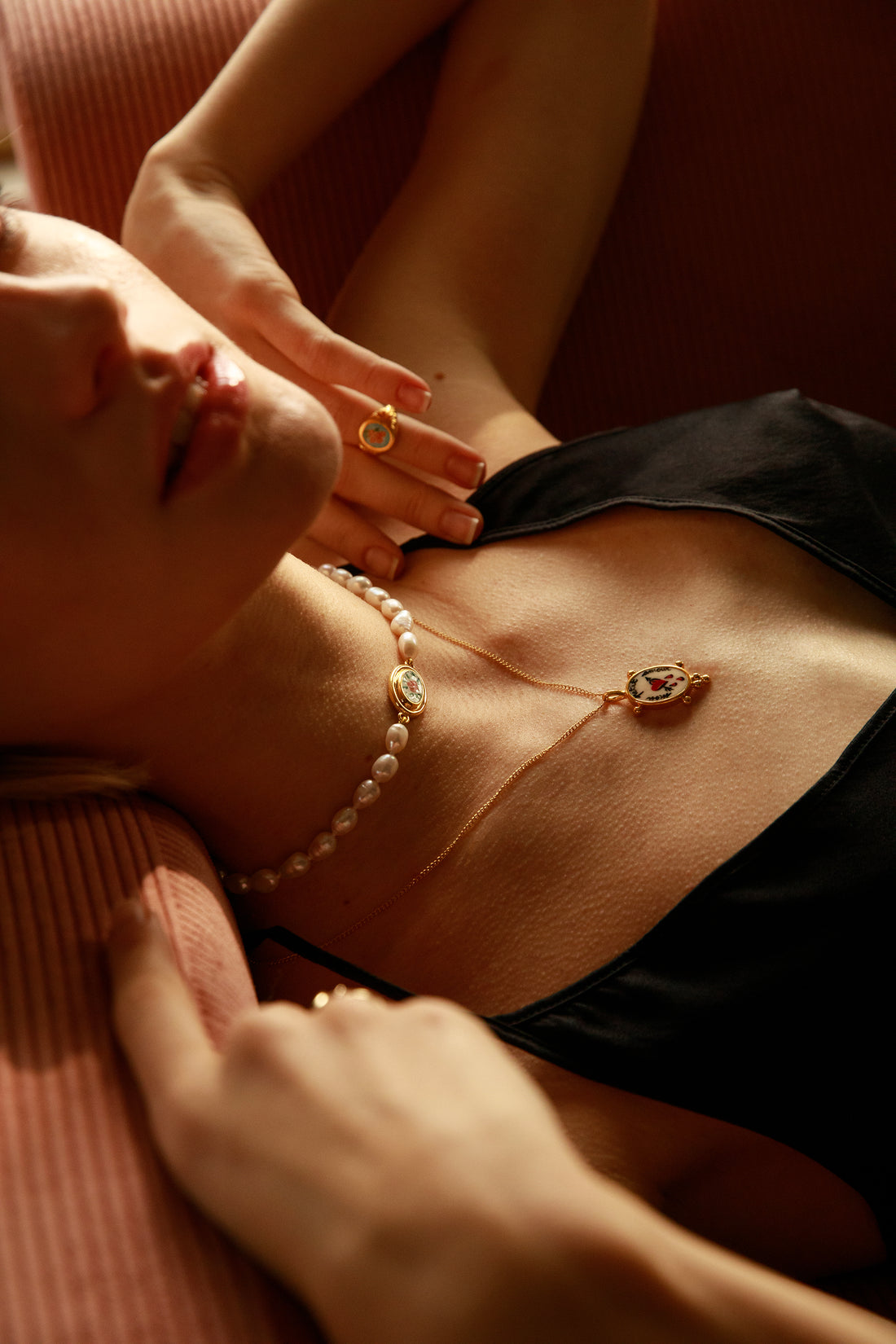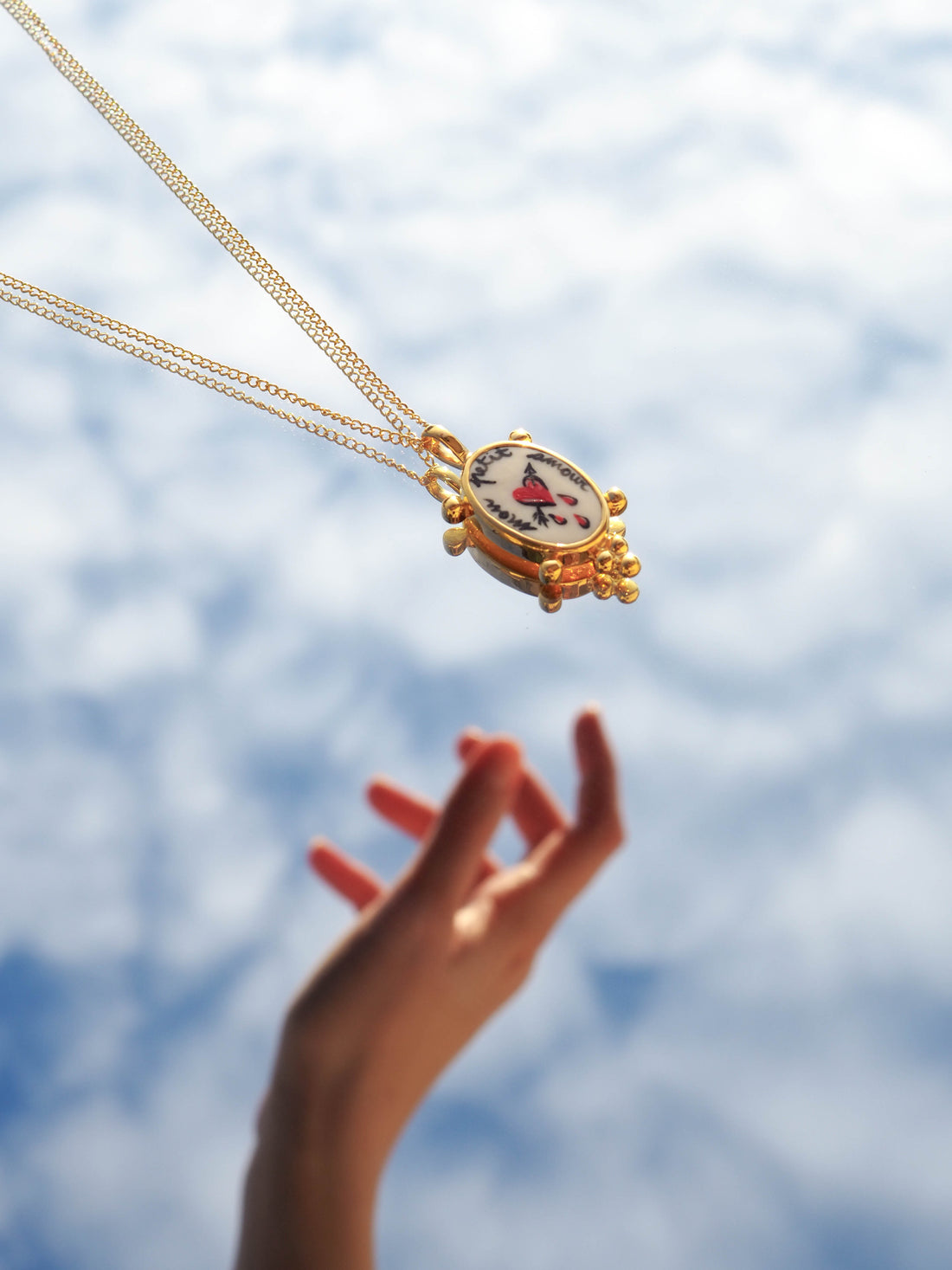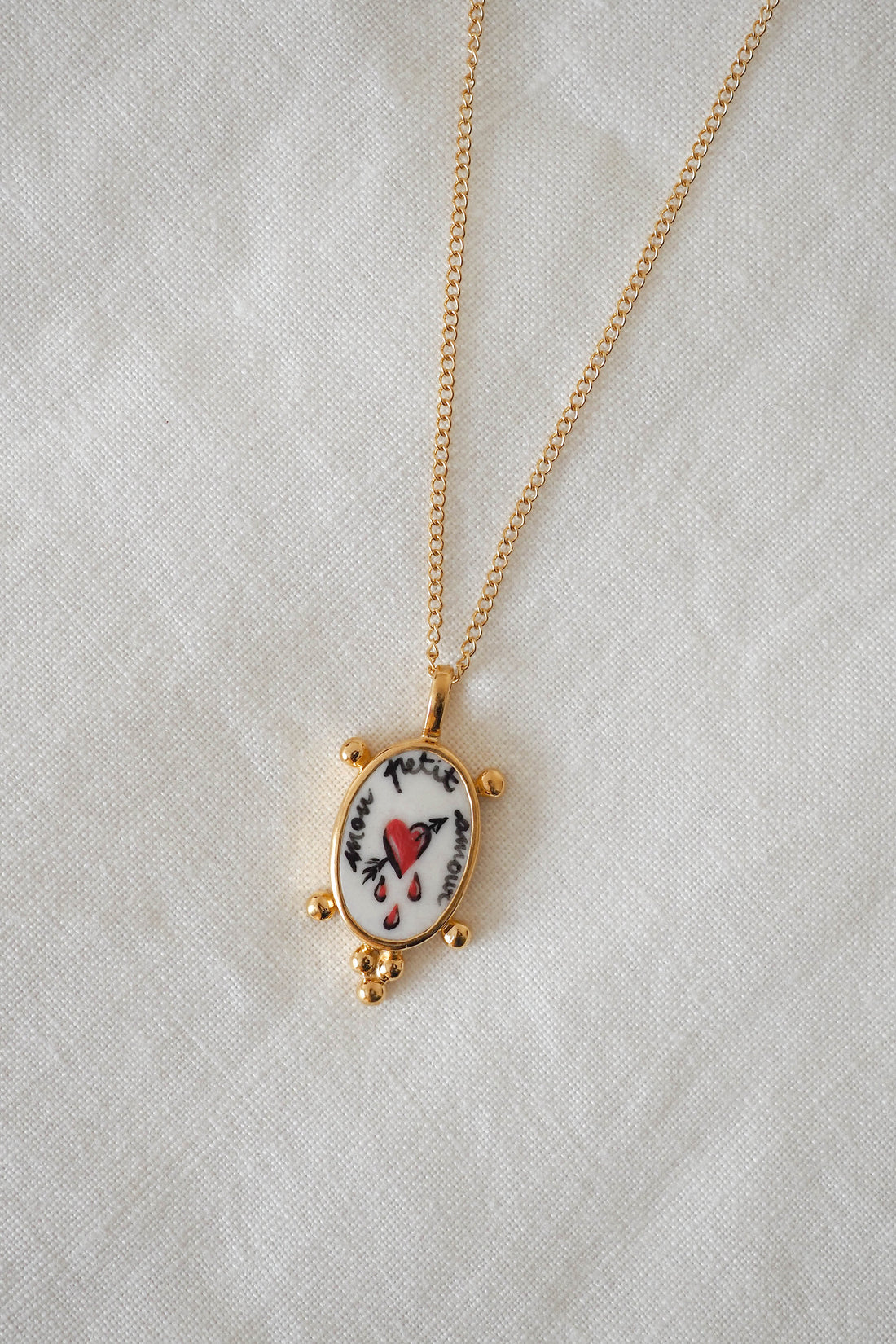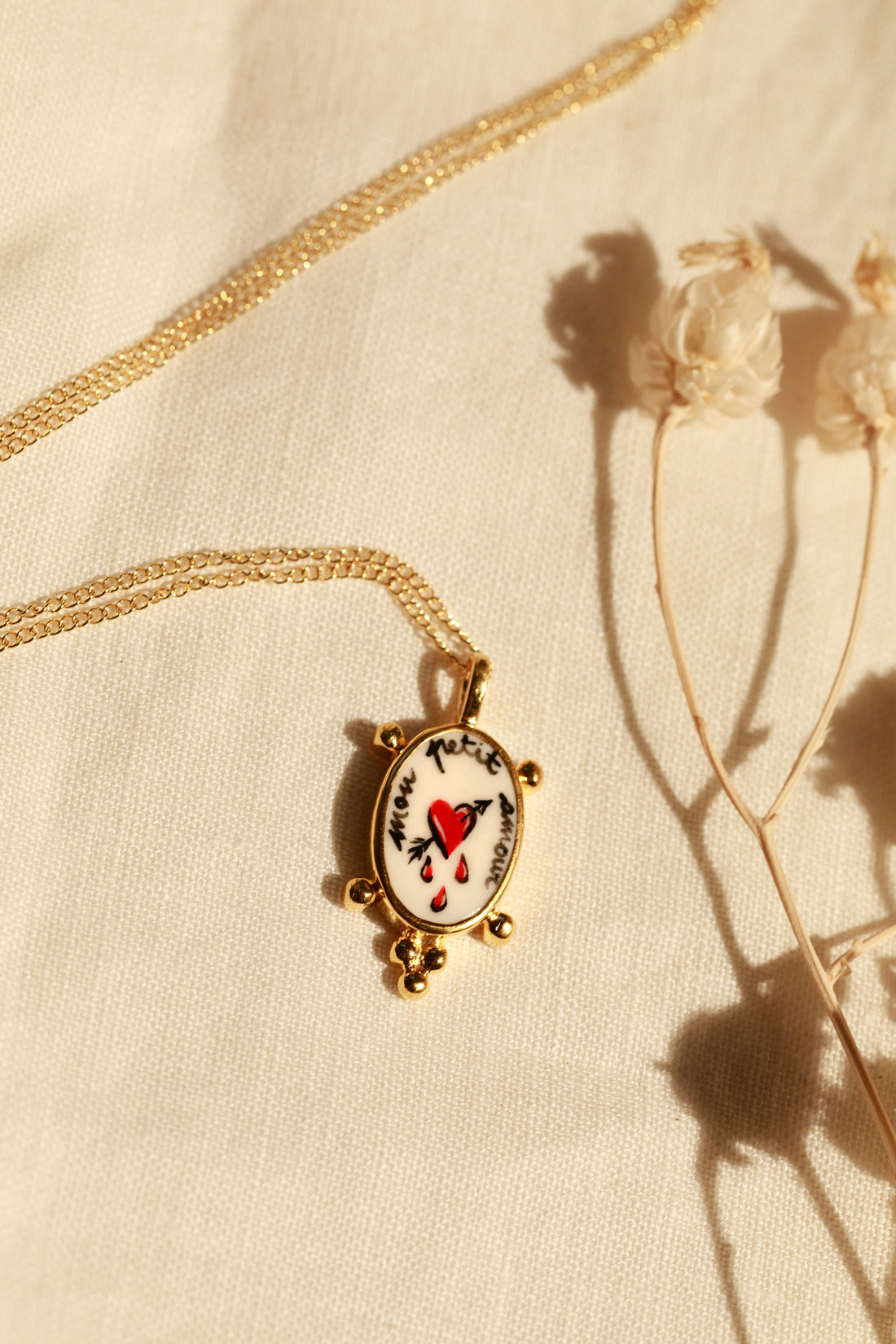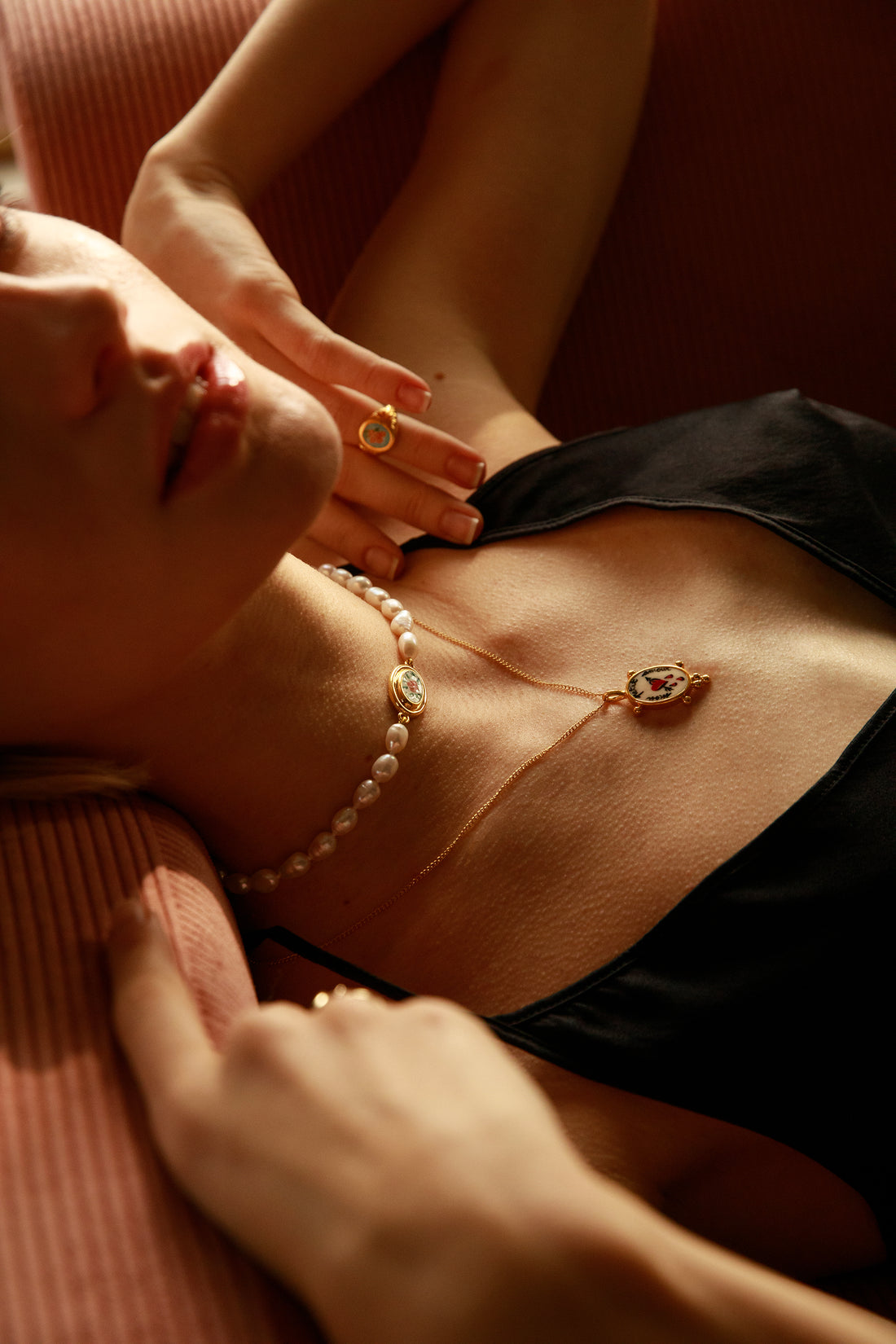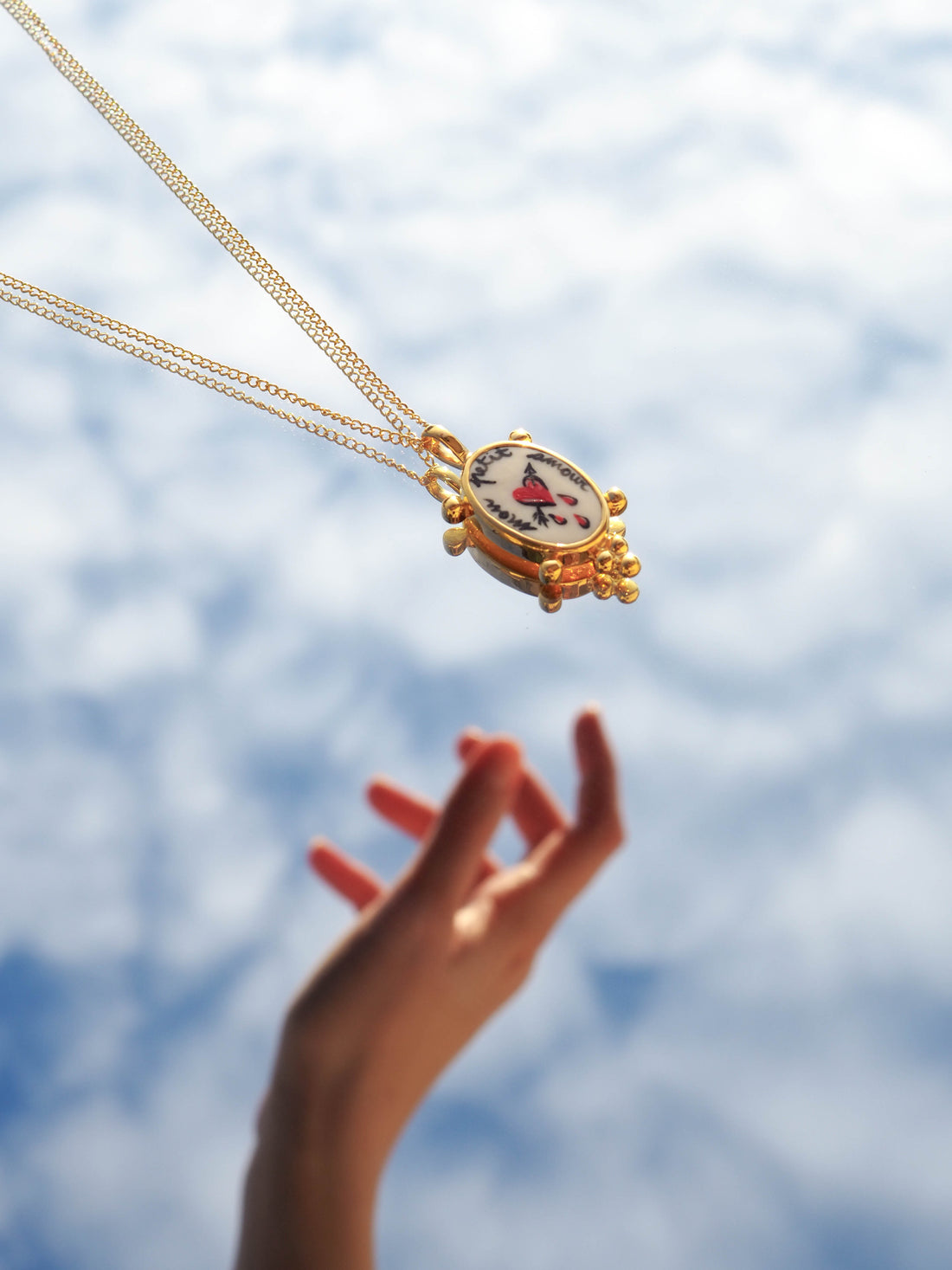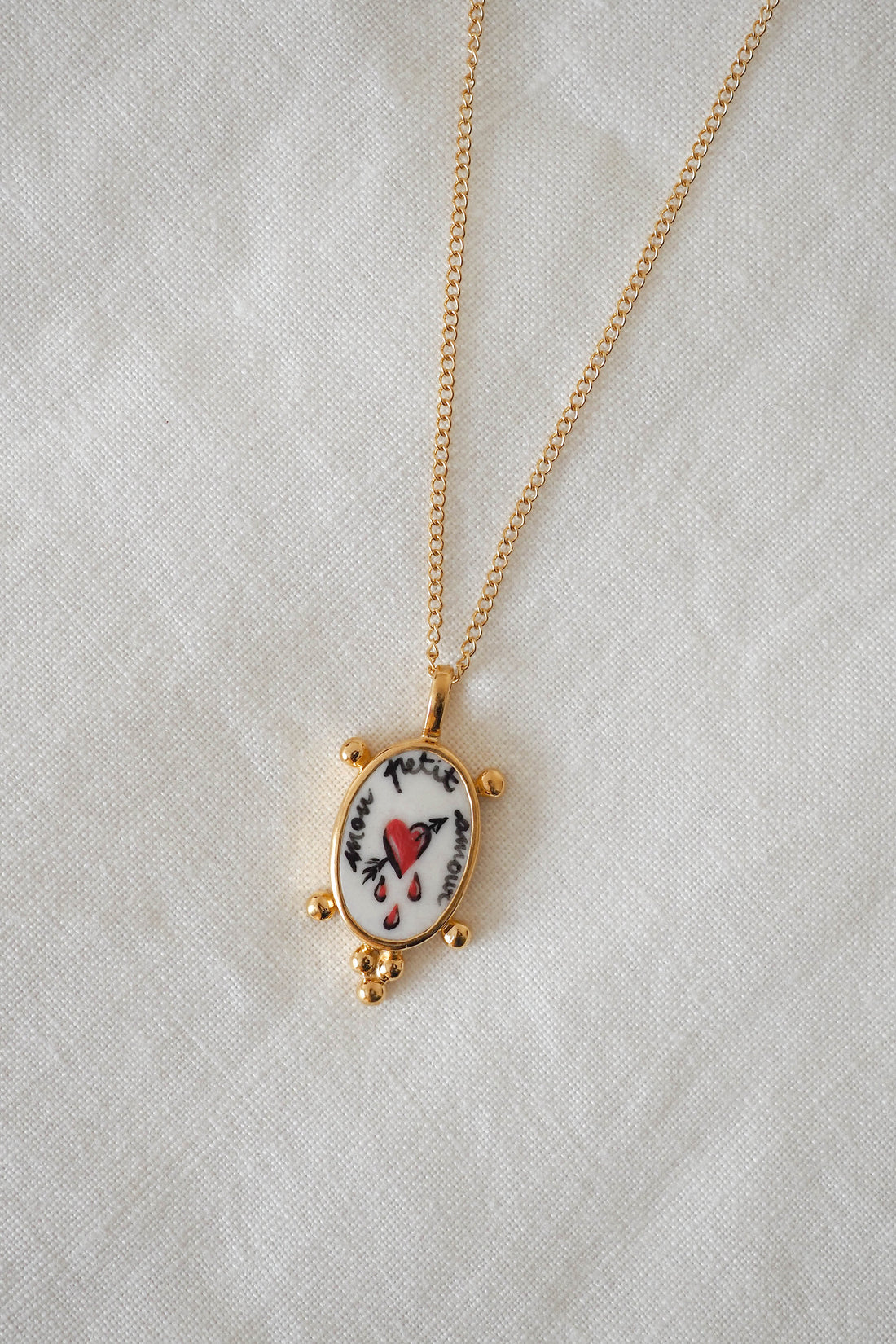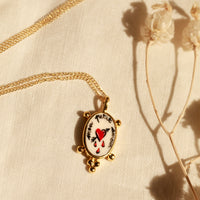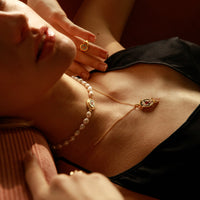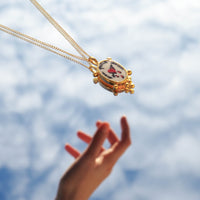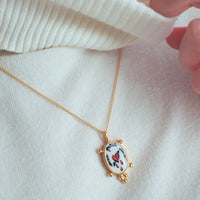 Size Guide
Love is that feeling that unites us all, of which artists have always written, painted, suffered, talked about.

Its power is immense, it overwhelms us in a whirlwind of emotions that can be beautiful but also heartbreaking.

Mon Petit Amour deliberately wants to show these facets, telling the love that is born, still small but so overwhelming, which then grows and shows itself in its entirety, with all its fragility and storms.

A small seal designed for yourself or for your loved ones, to remind you that cupid can also pierce us with his arrow, without warning, but without our commitment, this feeling invisible to our eyes, could still disintegrate like a crystal vase.
Size:
45cm + 5cm extender length

Materials:
*white porcelain typically used in Nove (Vicenza) modelled and decorated by hand
*925 silver to be chosen between: not plated or 18kt yellow gold plated

100% Made in Italy
100% Made in Vicenza
Delivery times:
Manufacturing this necklace takes about 4 WORKING WEEKS, courier delivery time not taken into account.

Due to its characteristics, porcelain requires special manufacturing processes and production time may differ based on the complexity of the item being created.

If on the other hand you need to receive this jewel for a specific date, contact us at help@flonia.it before proceeding with the order, we will check together if it is possible to make it in time.