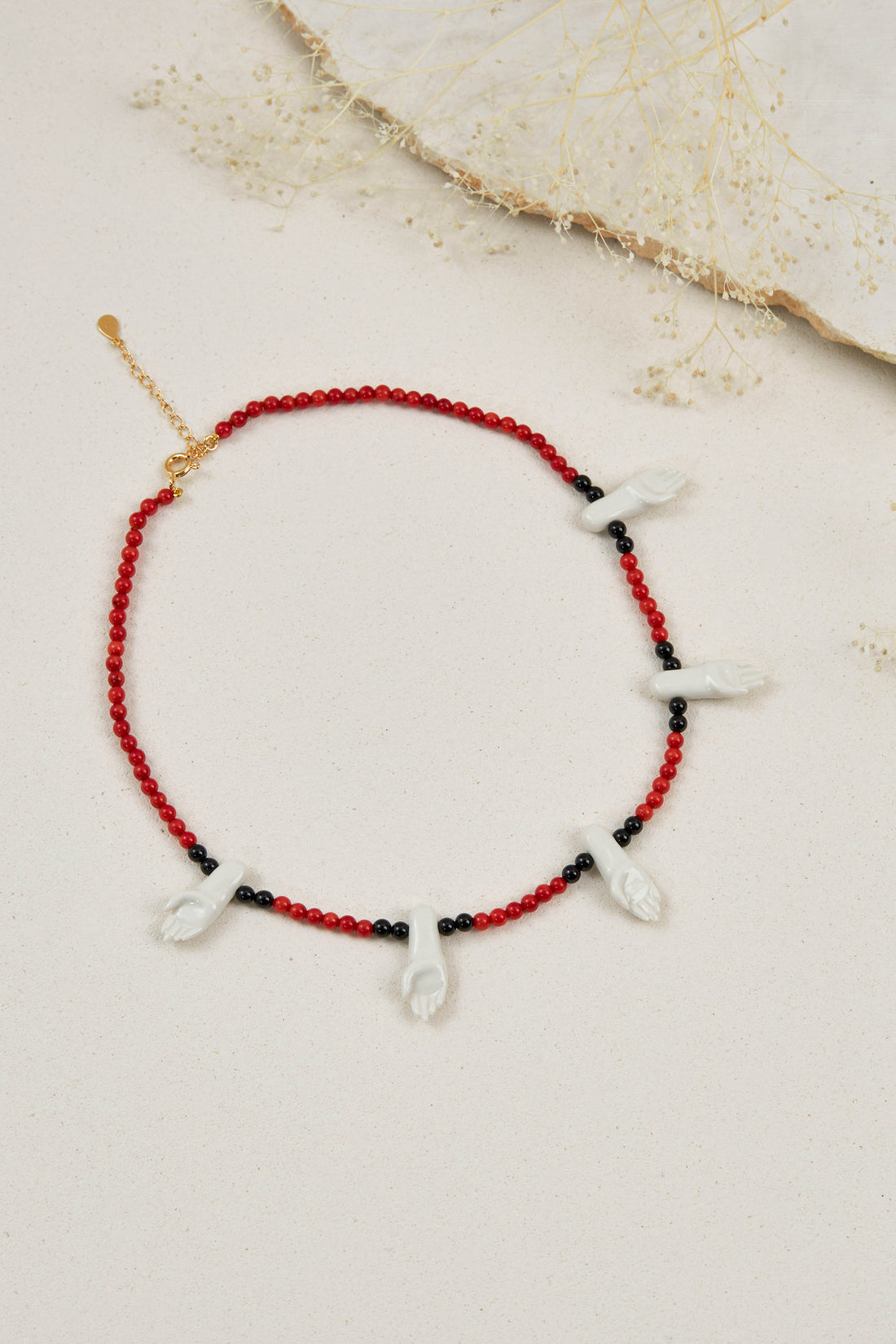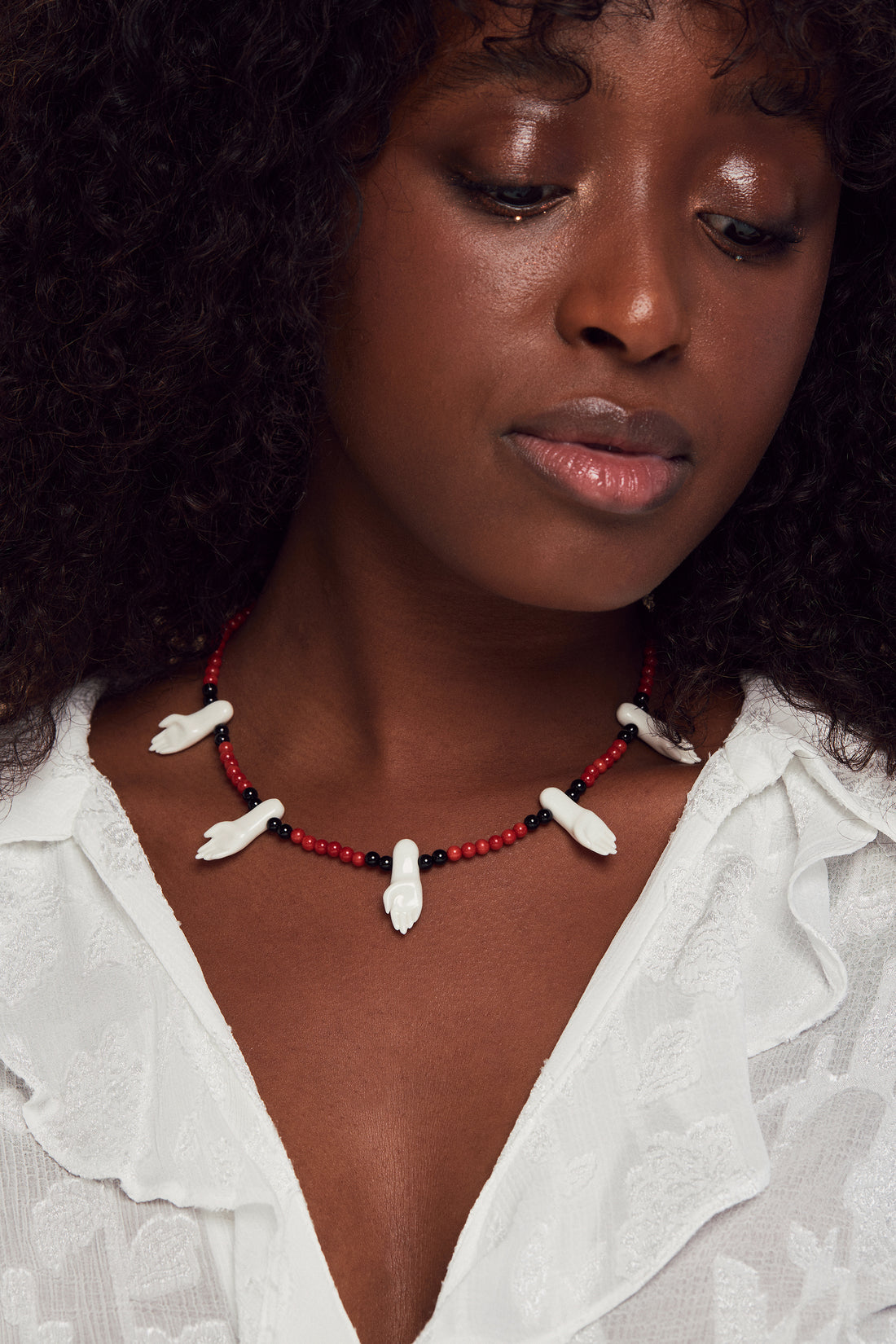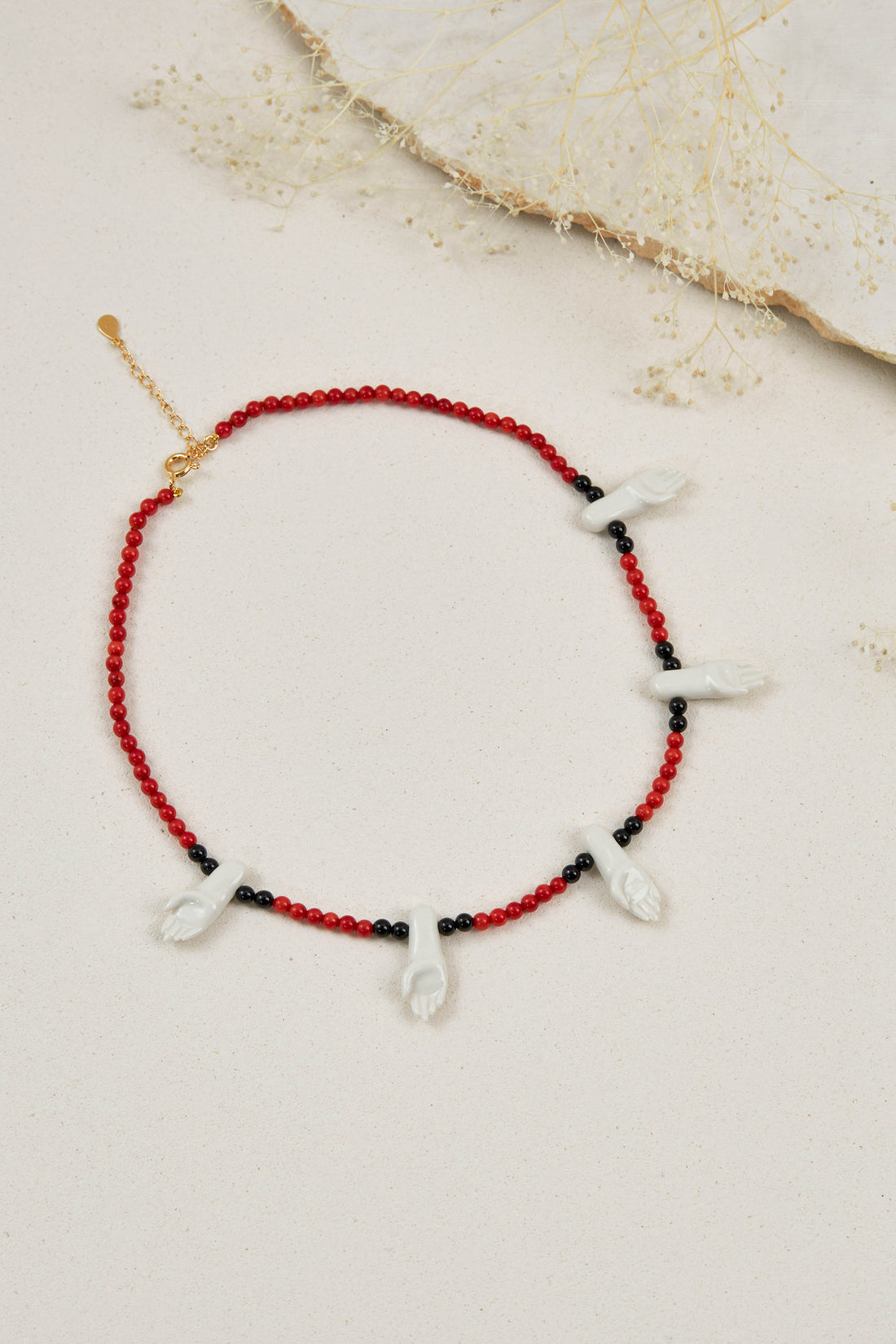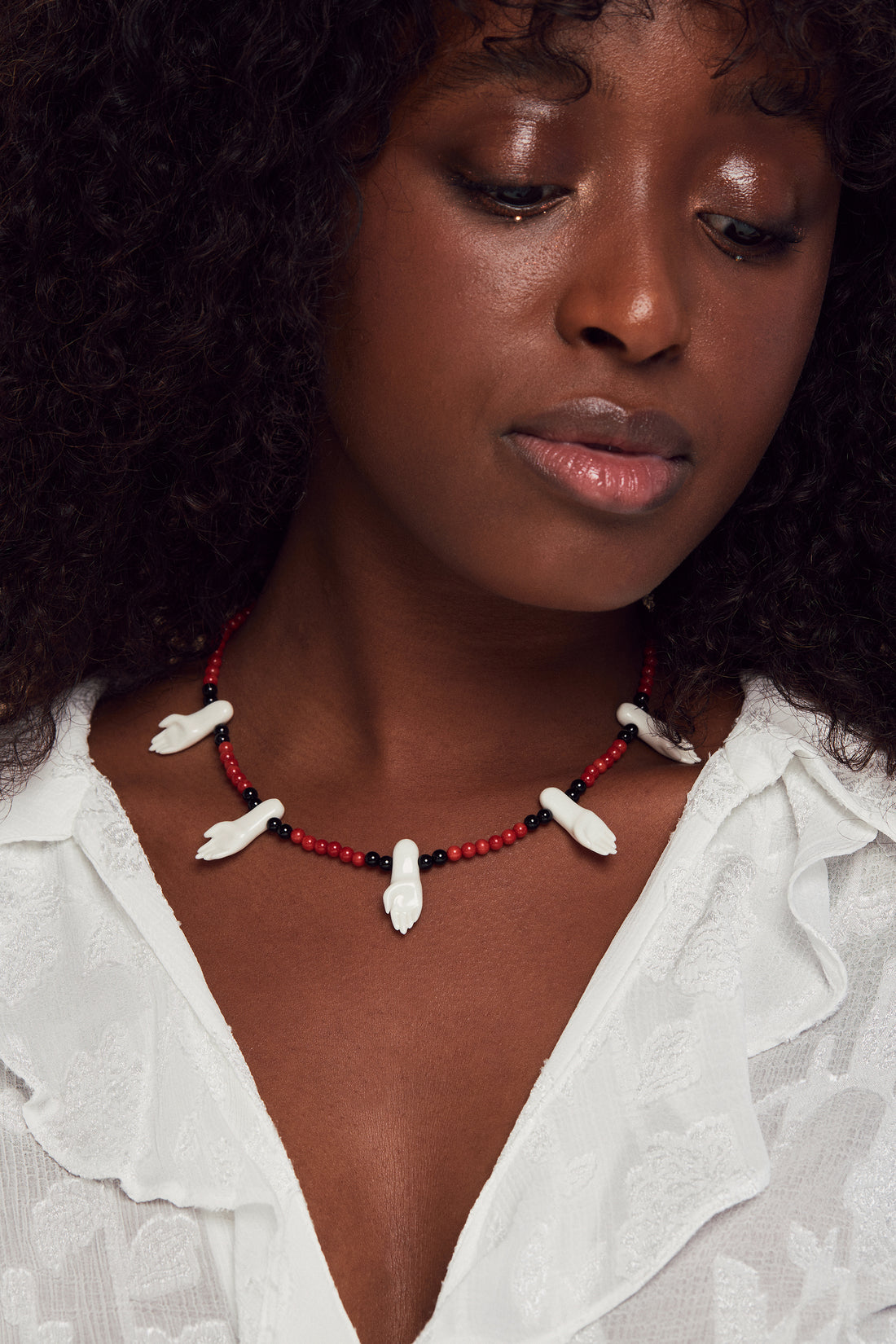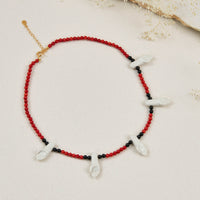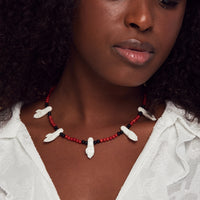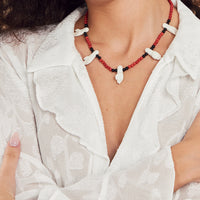 Size Guide
Made to order - processing time 3/4 weeks.
This necklace is meant to represent the bond of love that unites all living beings.
Have you ever felt a magnificent energy when you are surrounded by like-minded people?Or have you ever felt deep connection and bliss when observing and connecting with animals?
Like an umbilical cord, which unites us all under one big roof and makes us feel happy, connected, and in tune.
This, for us, is the concept of "Universal love," a deep bond like a string of precious gems which binds us to one another, creating a wonderful work of art.
Necklace length:
42cm + 5.5cm extension chain

The necklace is made by the hands of several craftsmen whose techniques range from goldsmithing to ceramics.

The metal used is 925 silver plated with 18kt yellow gold, while the handles are made of white porcelain, typically used in Nove (Vicenza), shaped and painted by hand.
The pearls are freshwater and may contain small irregularities/variations in shape and colour from the photo.

100% Made in Italy
100% Made in Vicenza
Processing time approximately is 3/4 WORKING WEEKS (courier delivery time not taken into account).
This product is crafted using a combination of techniques that require multiple processes in different workshops, each with its own timeframe, which is why the wait is longer than usual.

If you need to receive this piece of jewellery by a specific date, please contact us at help@flonia.it before placing your order. We will verify together whether we can make it in time.