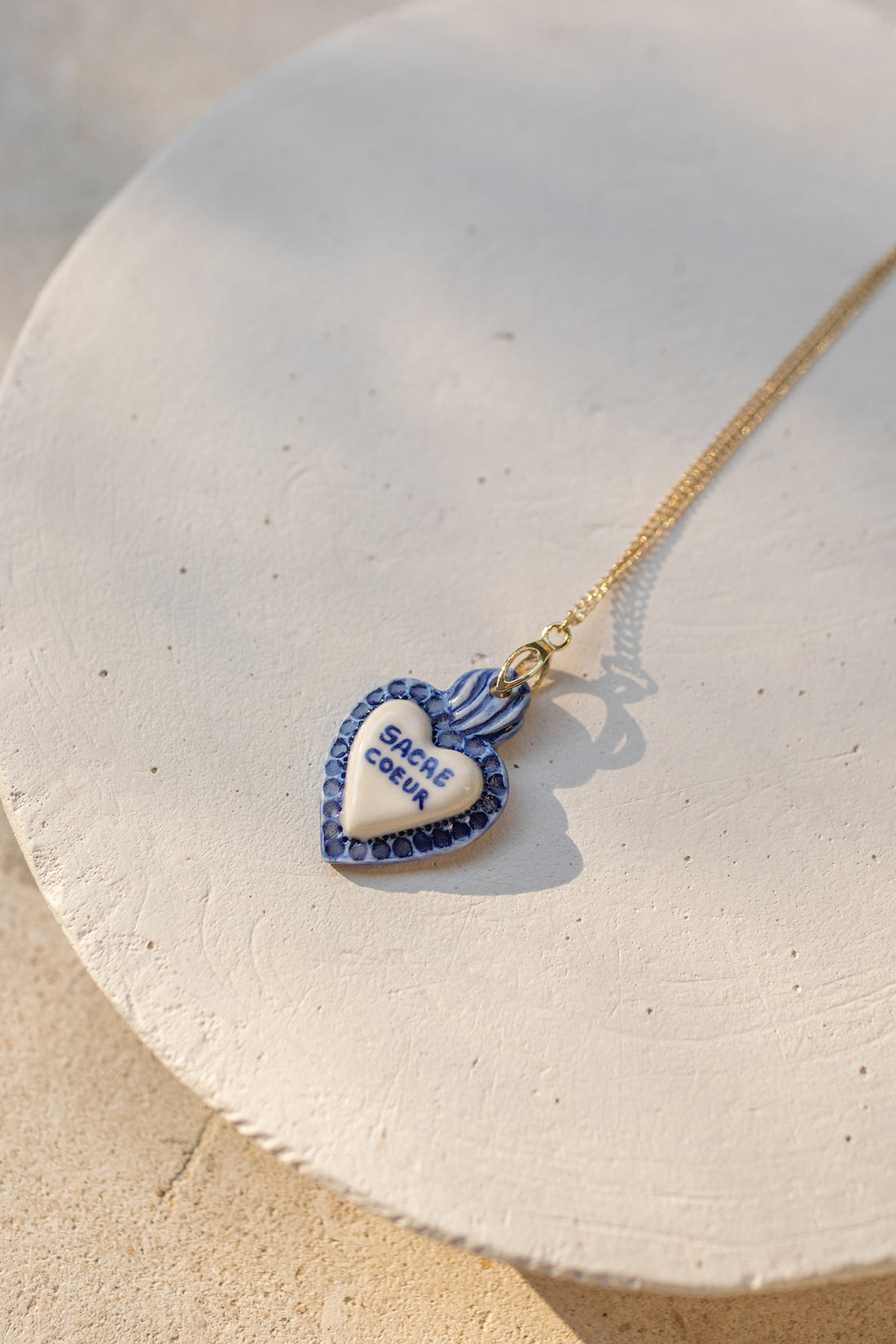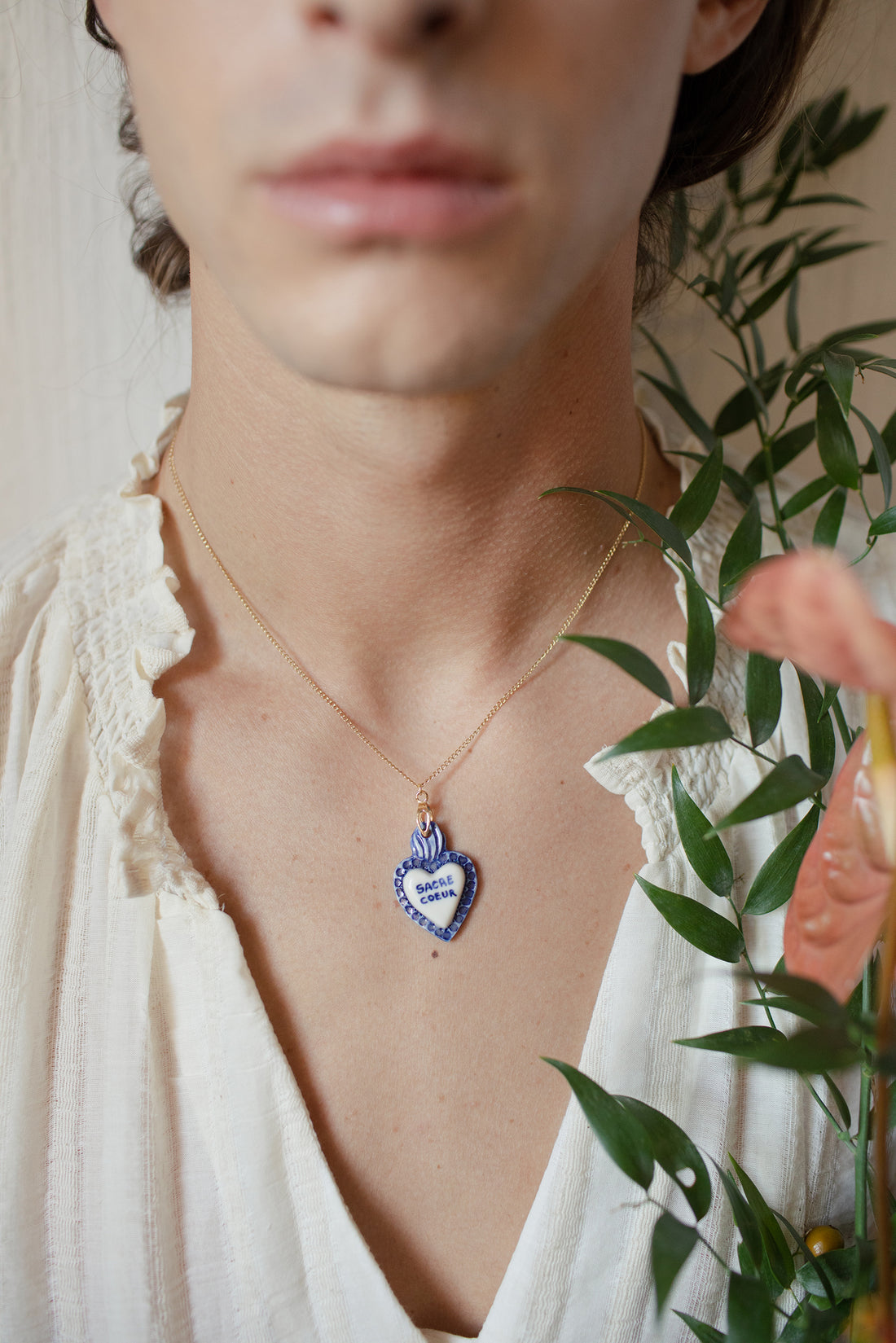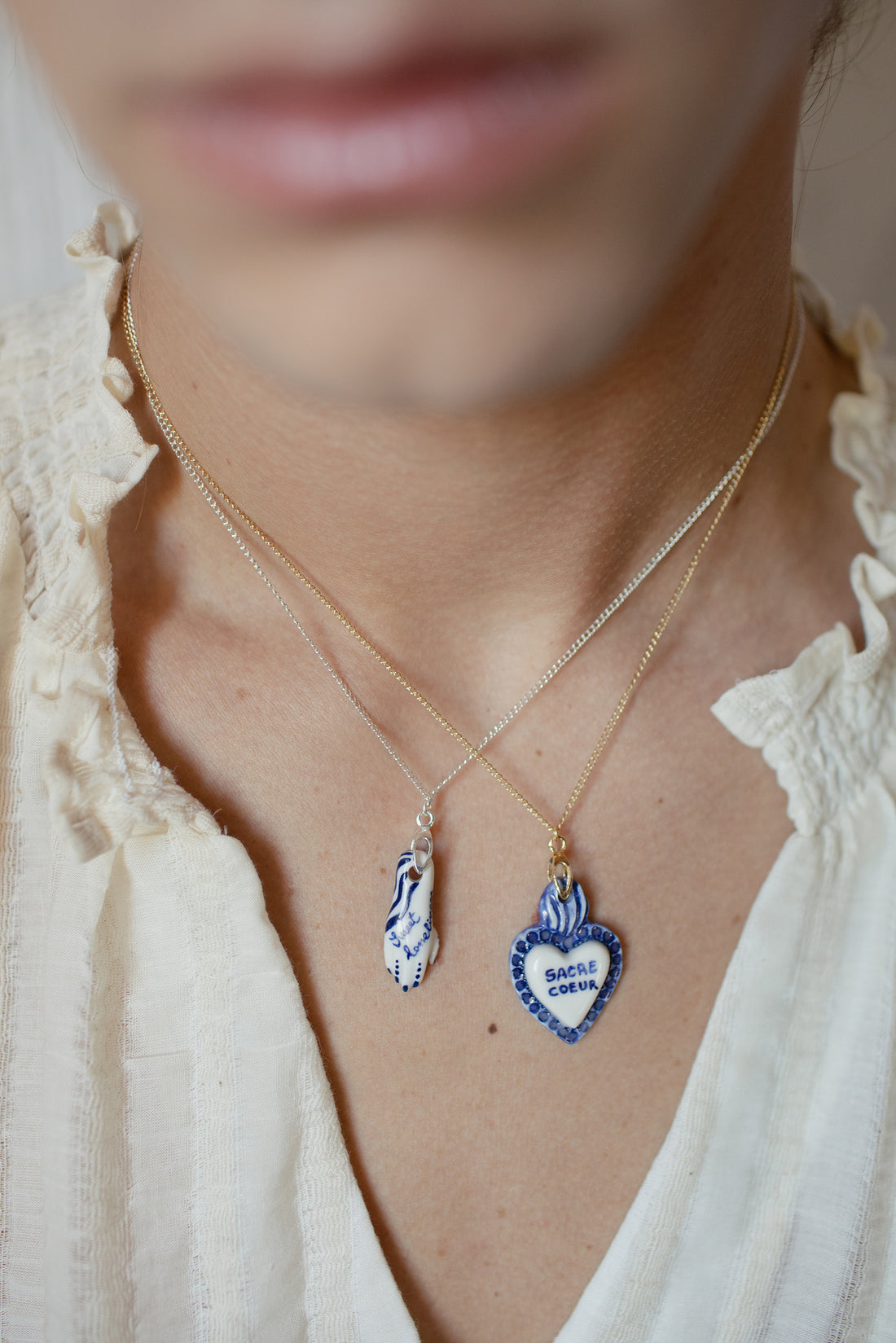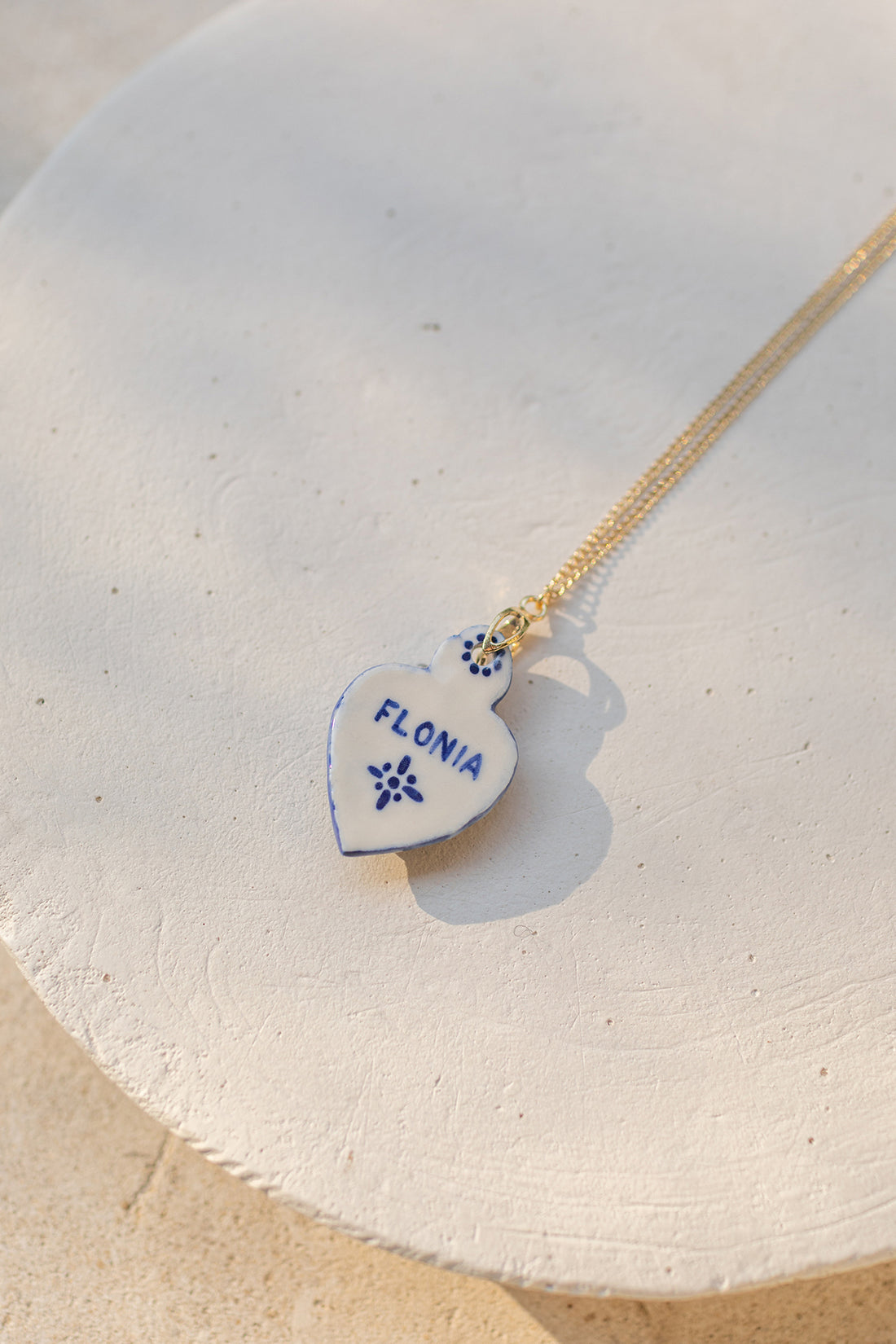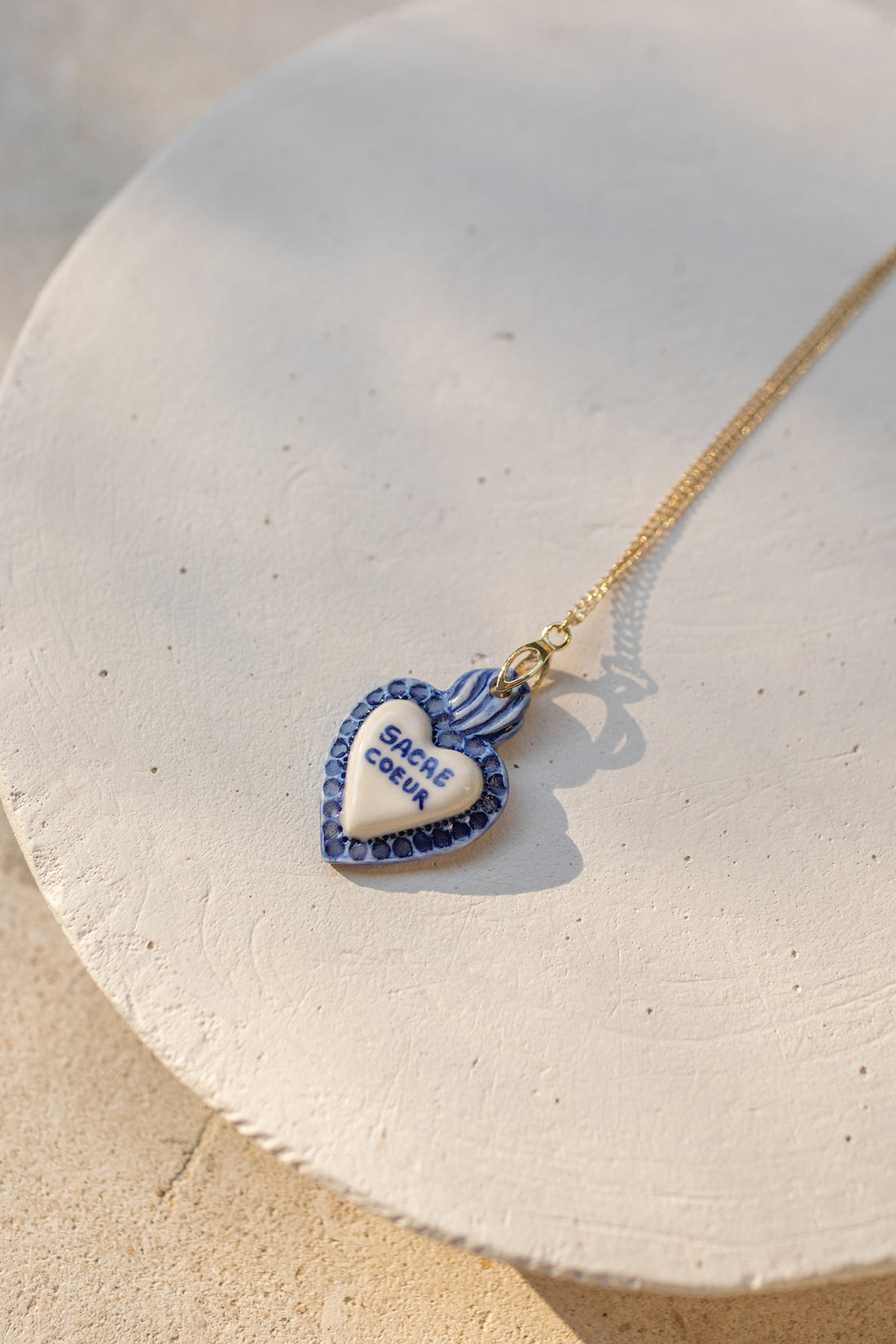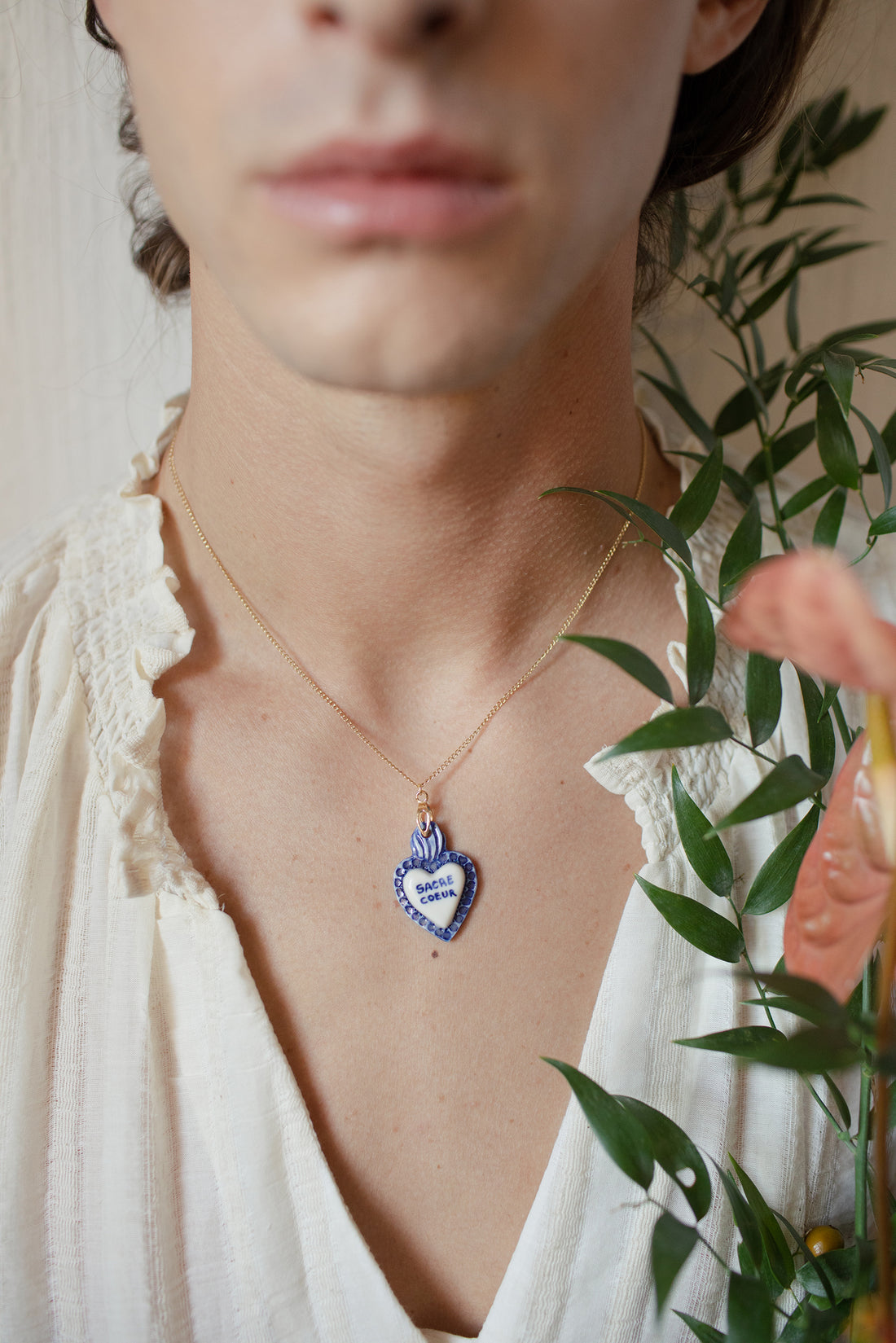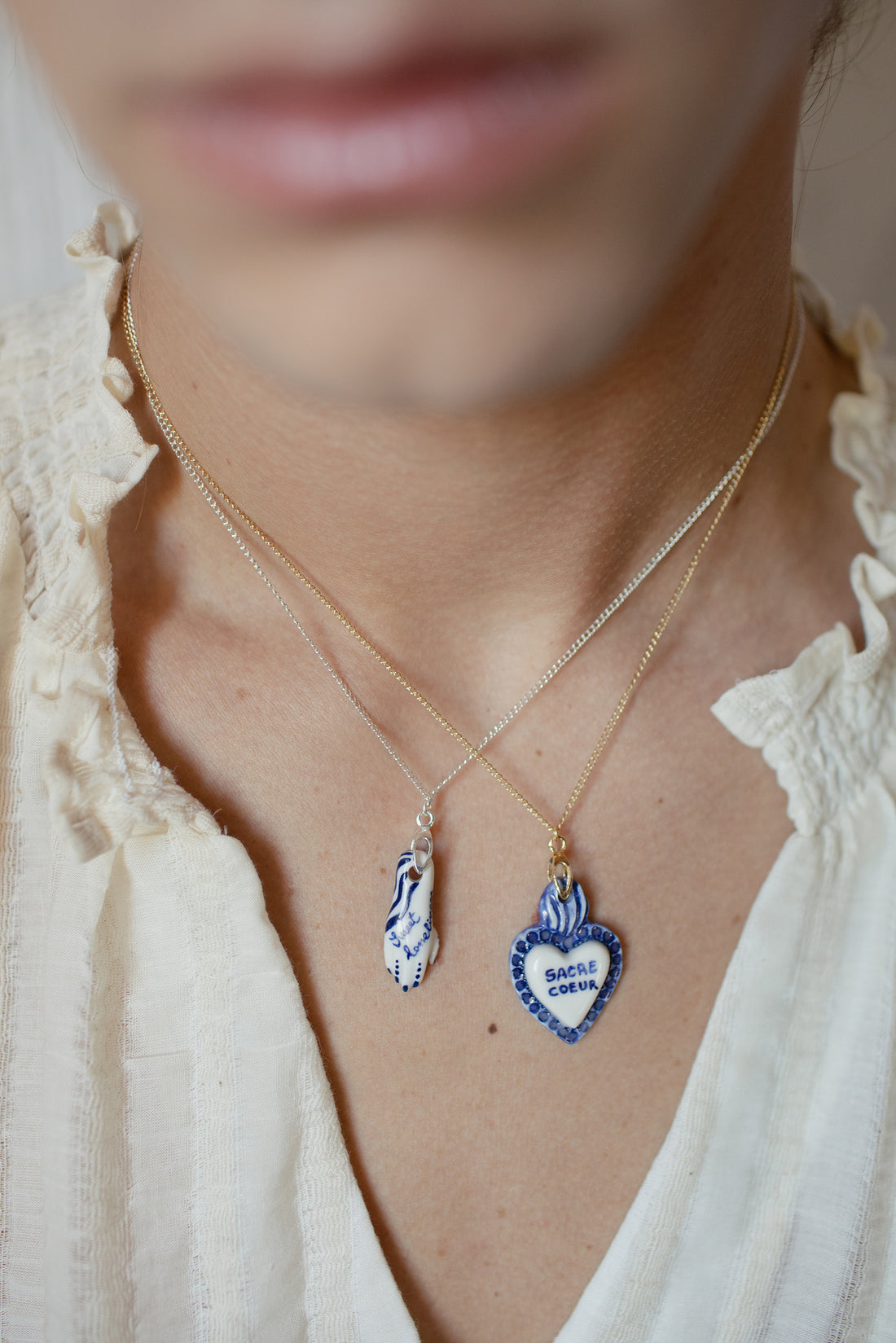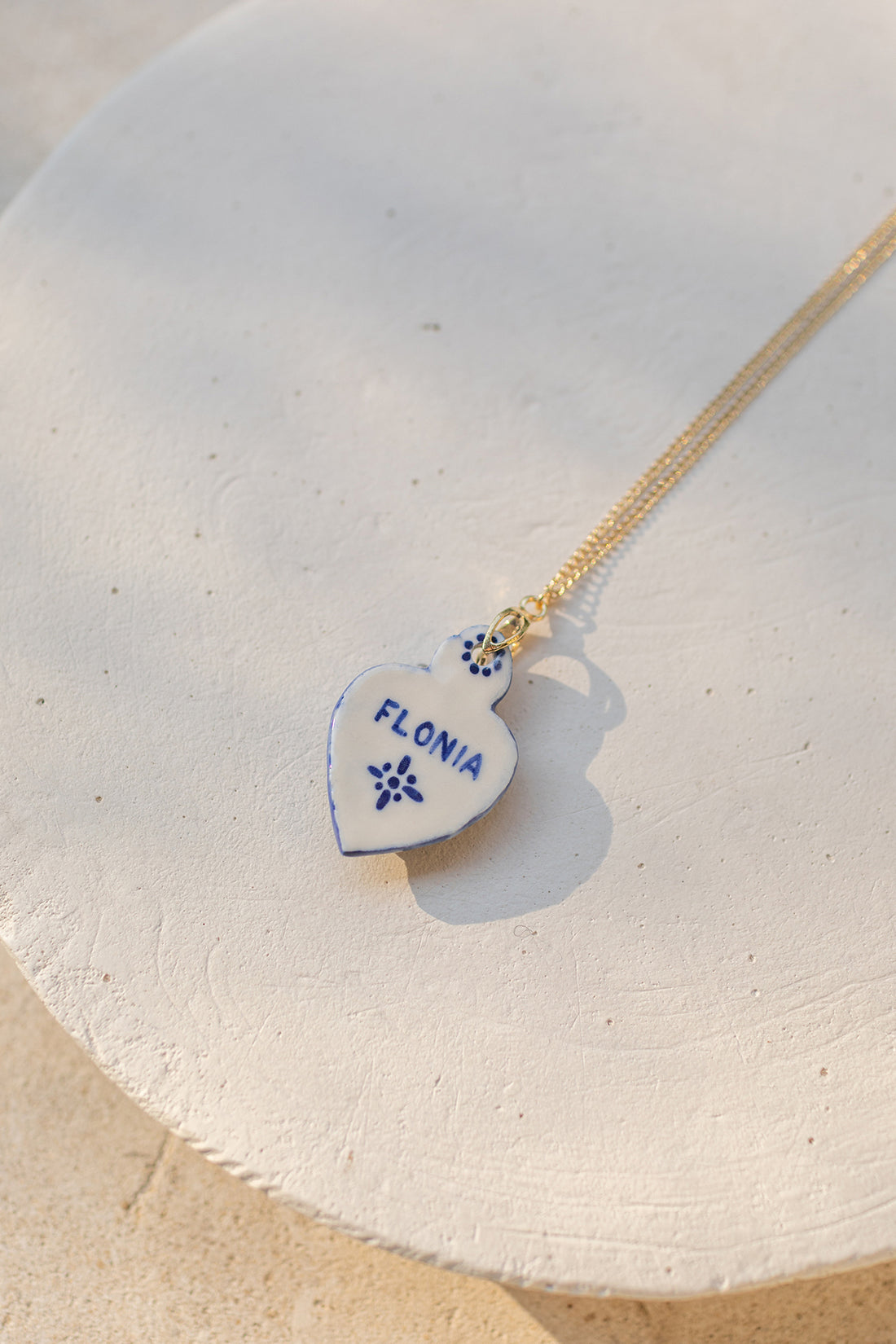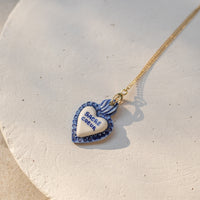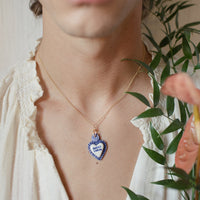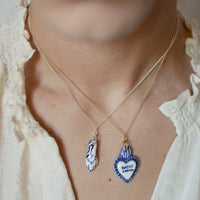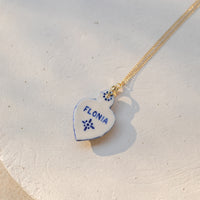 Size Guide
Made to order - processing time 3/4 weeks.

"Sacre coeur": the also known as the sacred heart with origins of votive offerings predates Christianity. They were already widespread in ancient polytheistic religions, a manifestation of a pagan faith in which thanking the gods often and invoking their benevolence was the order of the day.

In that era, devotional votive offerings may have found their highest dedication; in fact, they have always been, and still are, widespread and constitute one of the most timeless forms of popular devotion.
The galleries of devotional votive offerings are highly evocative places, capable of generating emotion and emotion in those who observe them.
They are not only testimonies of faith concretized in objects, but express the pain, relief and hope of those who have been made the object of grace and have been able to overcome a difficult moment.

Among the votive offerings, there are particular ones defined as objectified, depicting anatomical parts.
Offering a reproduction of the sick or miraculously healed part of the body has always been considered a way to obtain the protection of God, Our Lady, or the saint to whom one turns to, even for the future. The so-called ex-voto hearts, heart-shaped ones in particular, are widespread.
There are made of gold and silver, and they are usually initialed with Marys monogram and the letters "PGR" (Grace Received).
The heart is a universal symbol, present in all cultures, and associated with life and love.
It is the engine that moves the body, and perhaps even the spirit of men. Stripped of their religious value, they nevertheless do not lose their emotional, spiritual power precisely in their reconnection to this symbol.
The ex voto, which began as a devotional object, can become in this new interpretation, a way to revenge one's identity, one's energy, one's affection.

Size:
40cm + 5cm extender length

Materials:
*white porcelain typically used in Nove (Vicenza) modelled and decorated by hand
*925 silver to be chosen between: not plated or 18kt yellow gold plated

100% Made in Italy
100% Made in Vicenza
Delivery times:
Manufacturing this necklace takes about 3/4 WORKING WEEKS, courier delivery time not taken into account.

Due to its characteristics, porcelain requires special manufacturing processes and production time may differ based on the complexity of the item being created.

If on the other hand you need to receive this jewel for a specific date, contact us at help@flonia.it before proceeding with the order, we will check together if it is possible to make it in time.