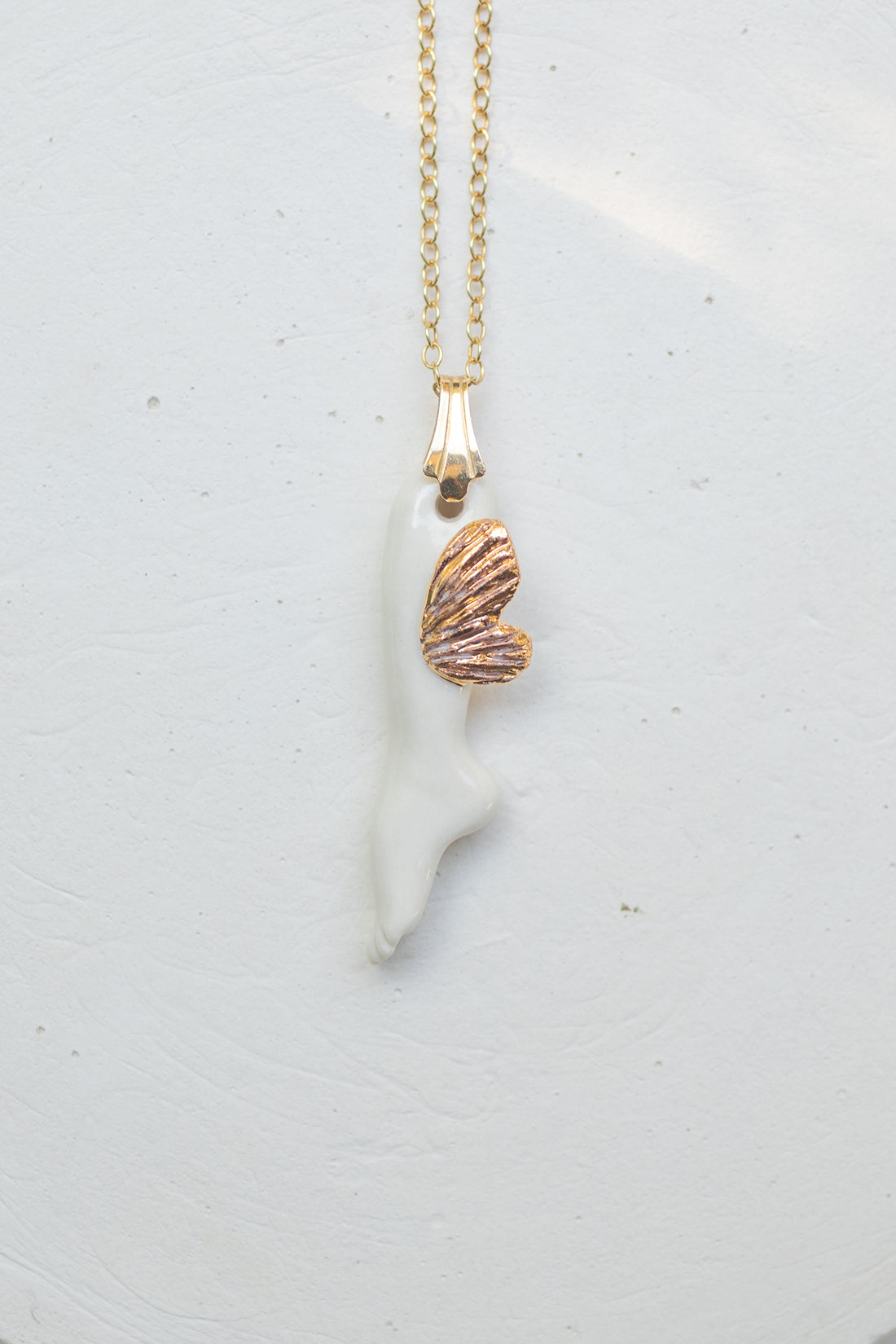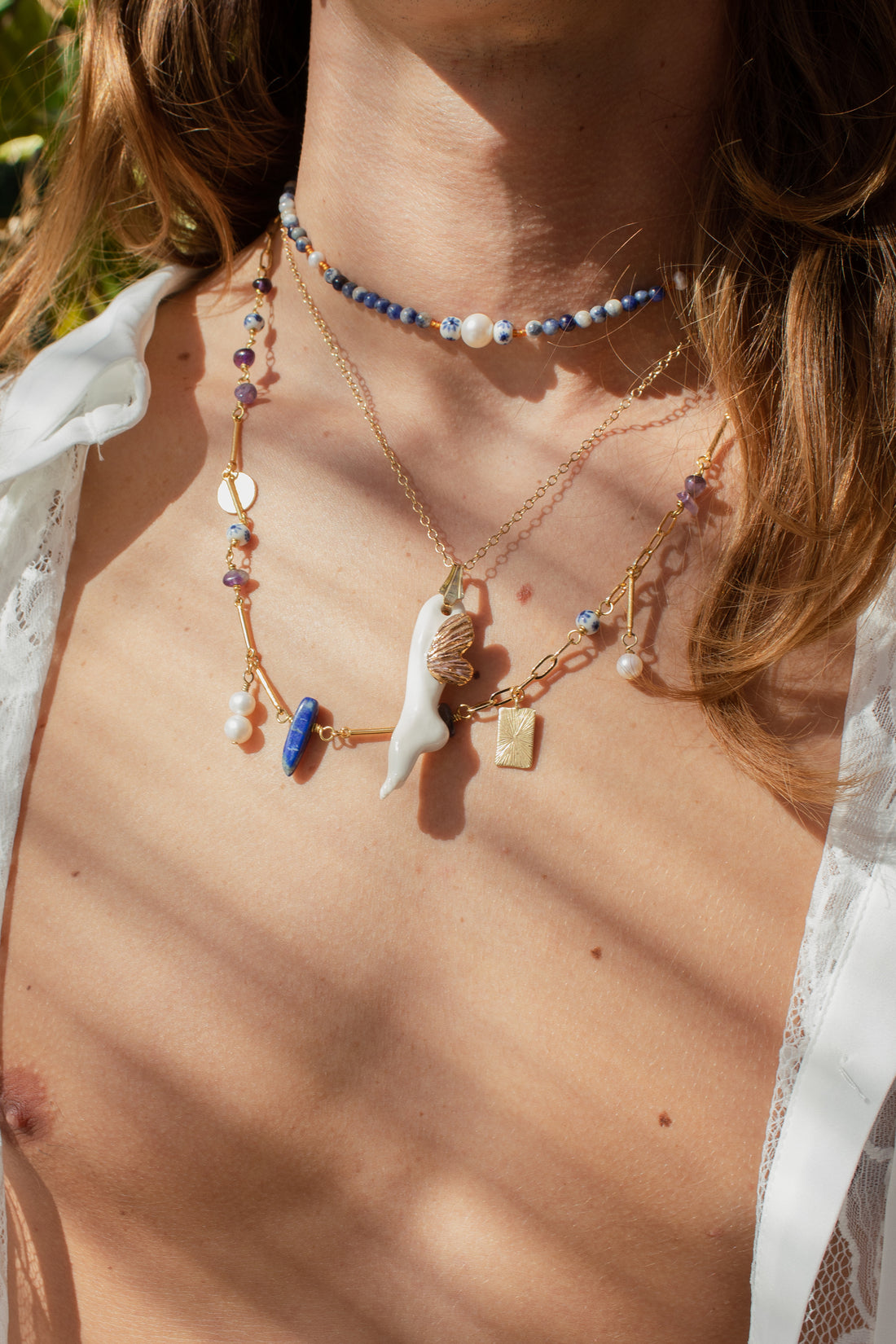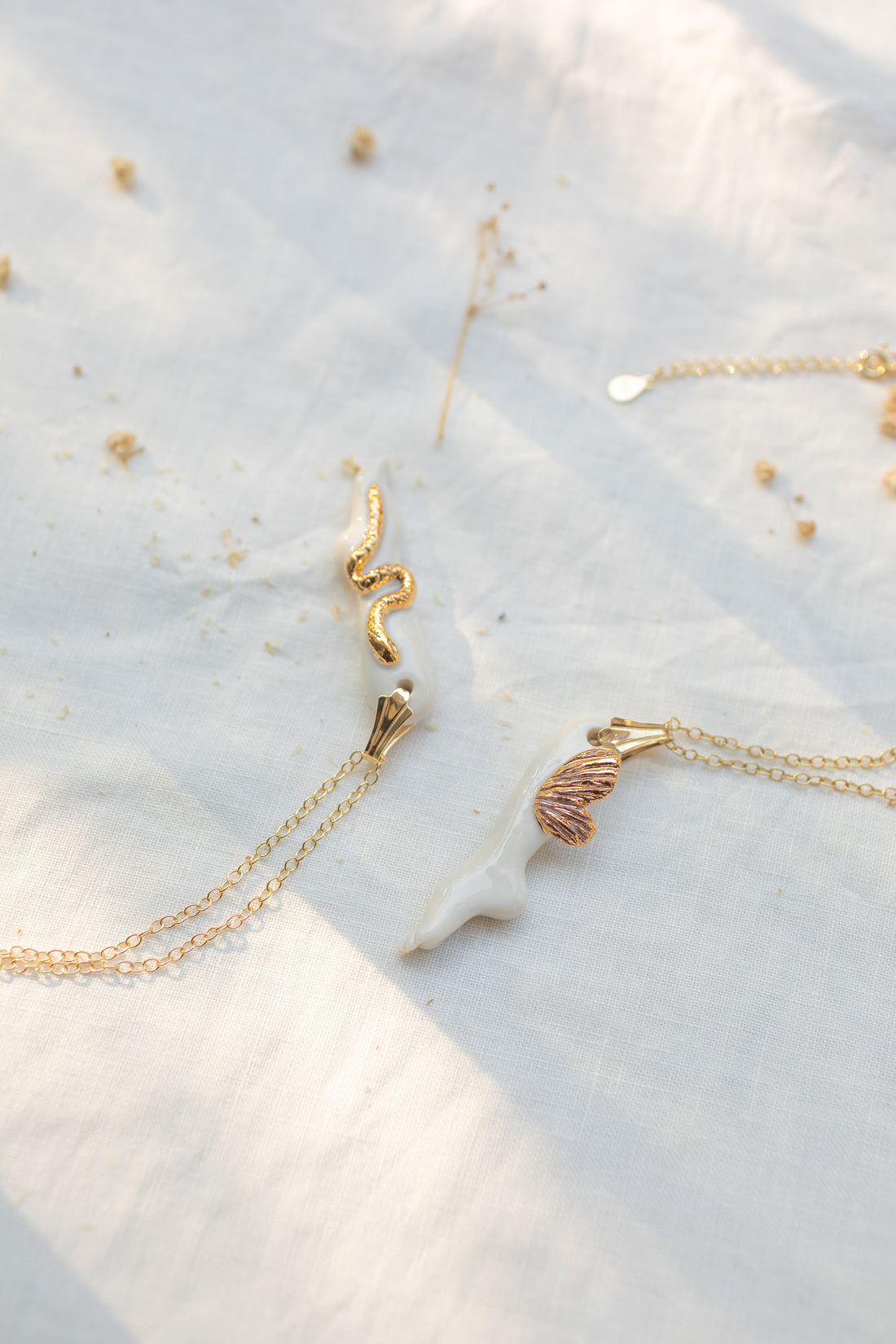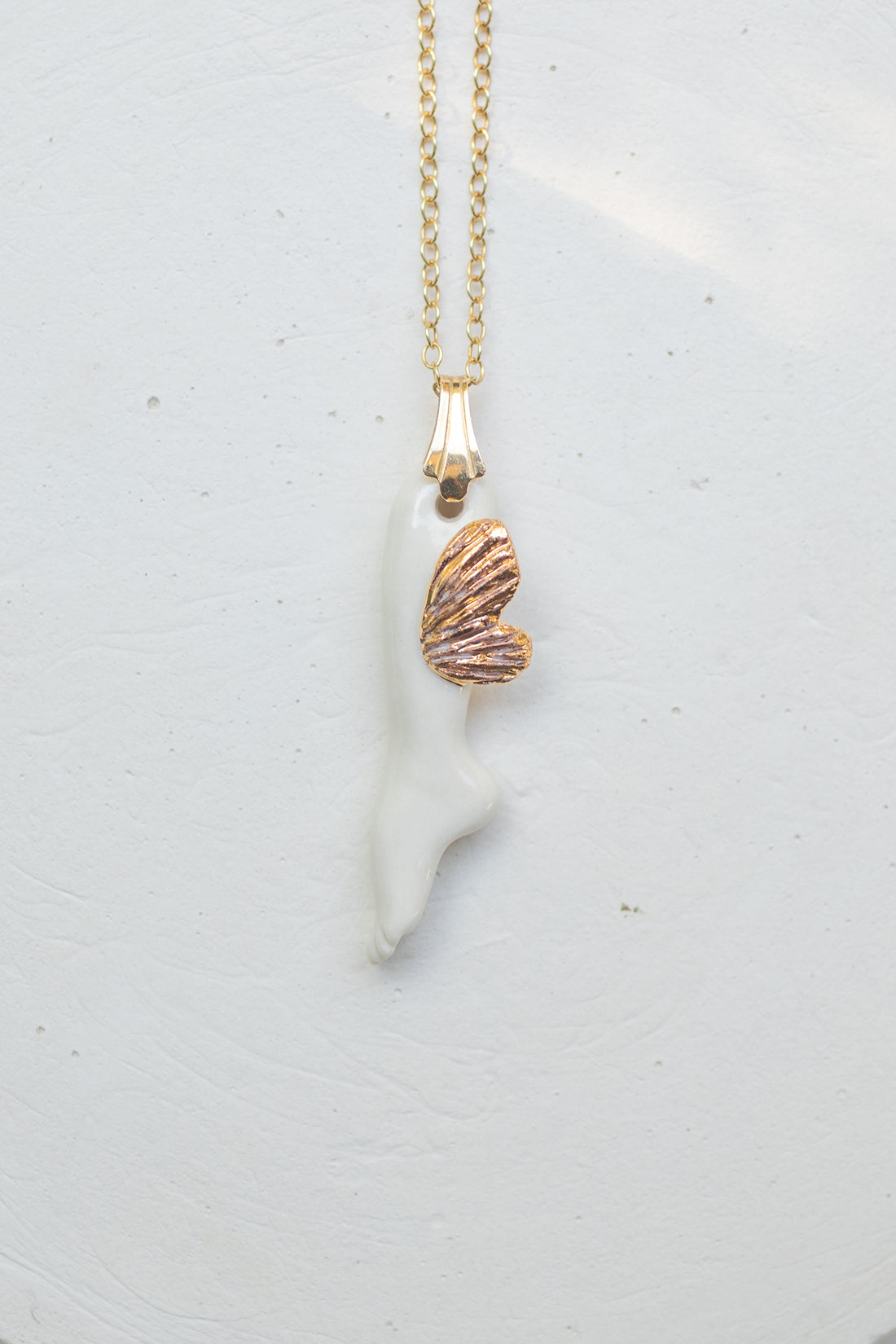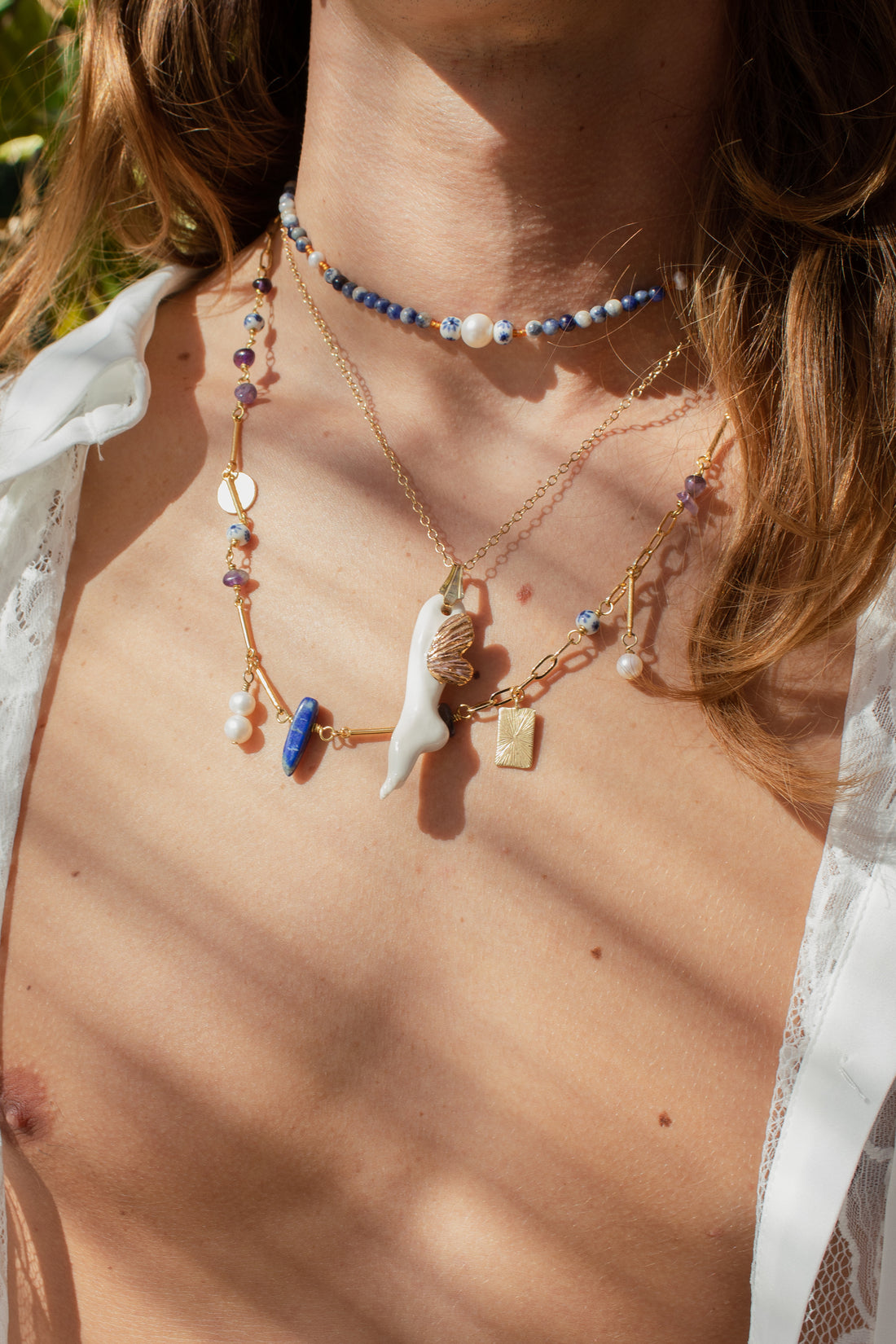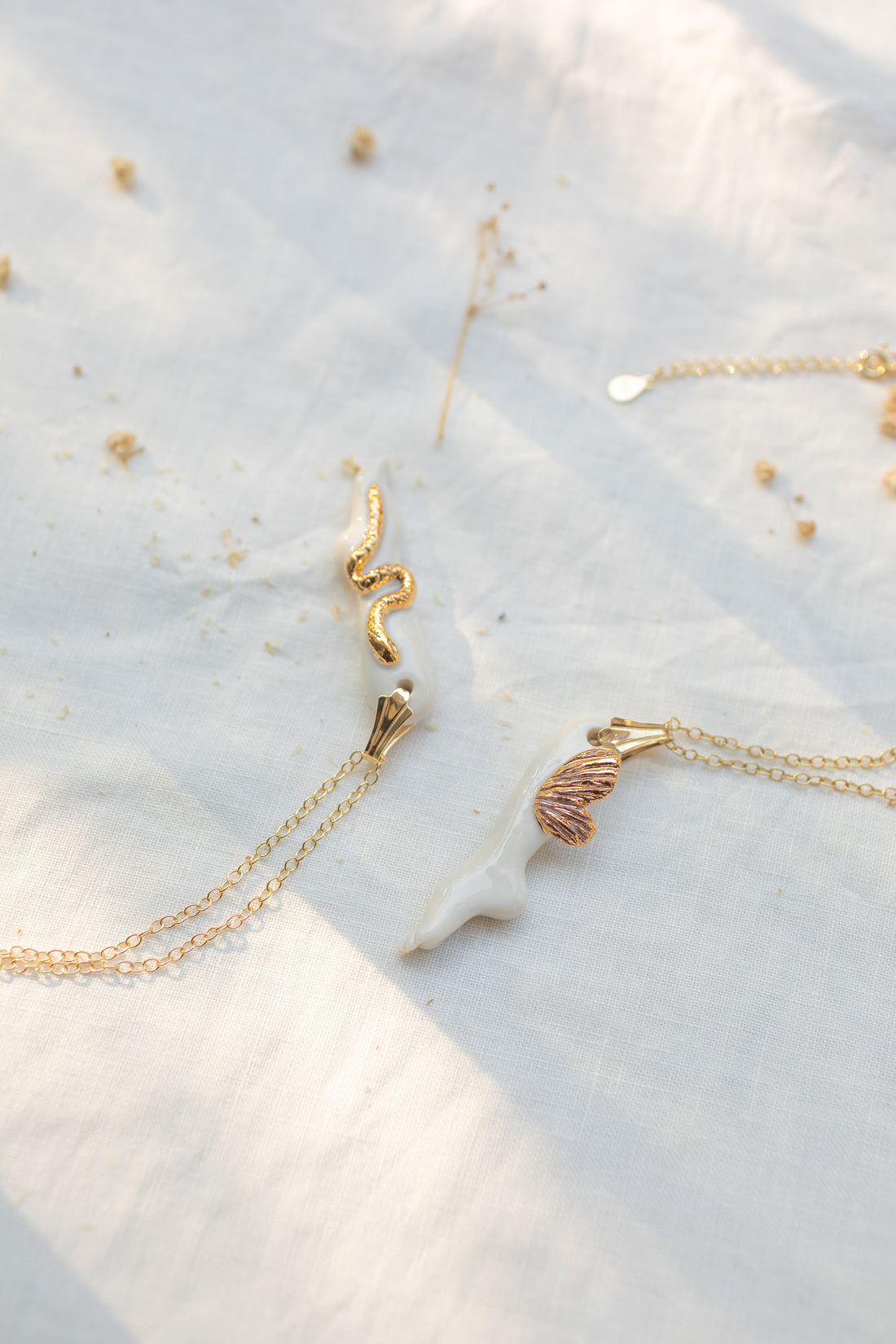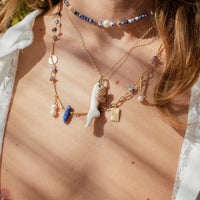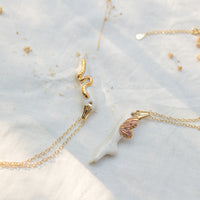 Size Guide
Made to order - processing time 3/4 weeks.
Let it go, let it fly.
Reflect on what is happening, let it rest, ponder, process.
Is it really worth it?
Do we really want to throw away our energy, our time which is the most precious thing we have just for a thought that eats away at us?
What if we decide what can truly affect us?
So, let's learn to let it go and become lighter, so we can fly.
The foot is made of white porcelain, typically used in Nove (Vicenza), while the necklace, complete with extension chain, is made of 925 silver.
The pendant was modelled and decorated by hand, piece by piece, using a brush-painting technique with third-fire liquid yellow gold.

Necklace length: 45cm
Extender length: 5,5cm

100% Made in Italy
100% Made in Vicenza
Due to its characteristics, porcelain requires special manufacturing processes and production time may differ based on the complexity of the item being created.

Manufacturing this necklace takes about THREE WORKING WEEKS (courier delivery time not taken into account).