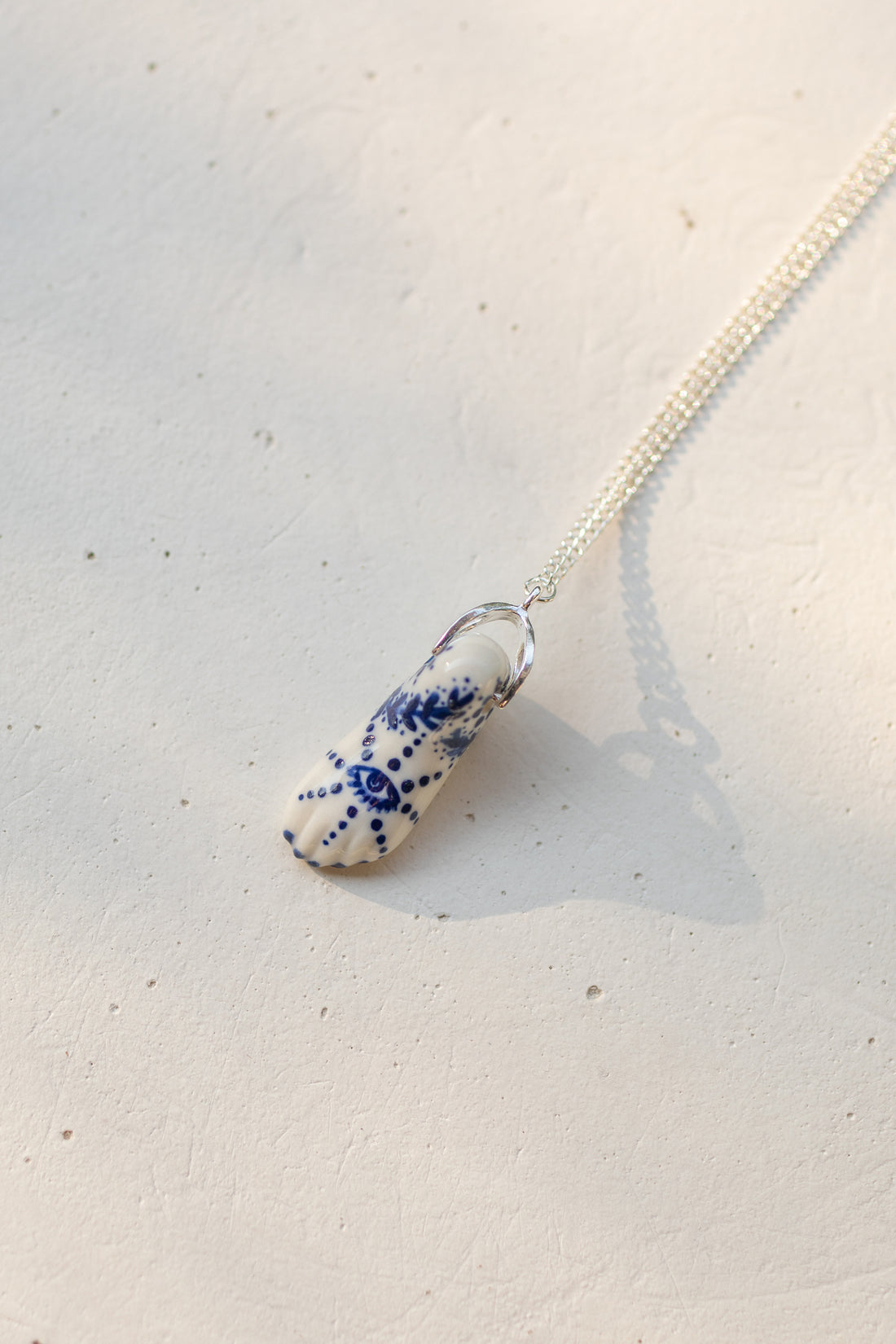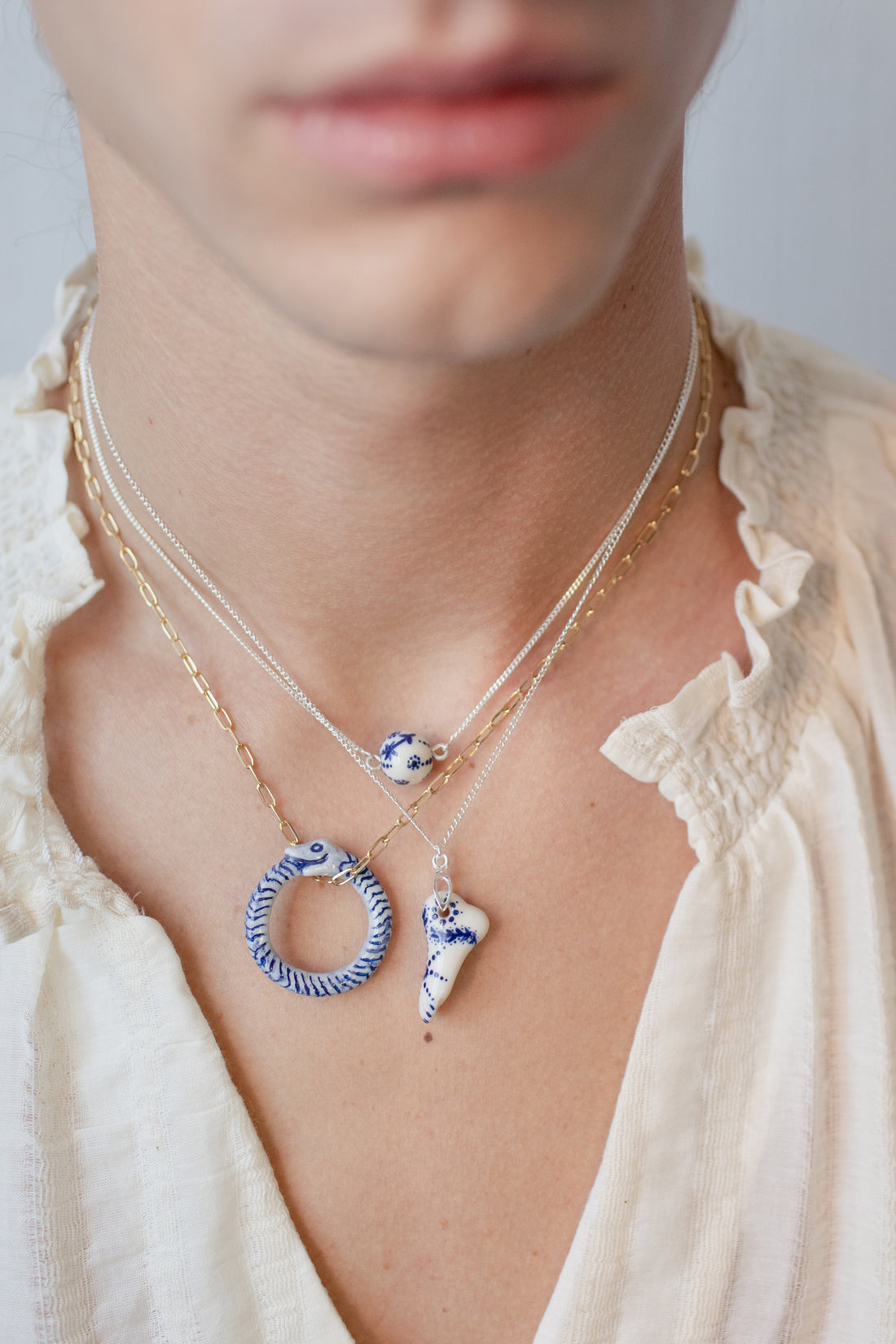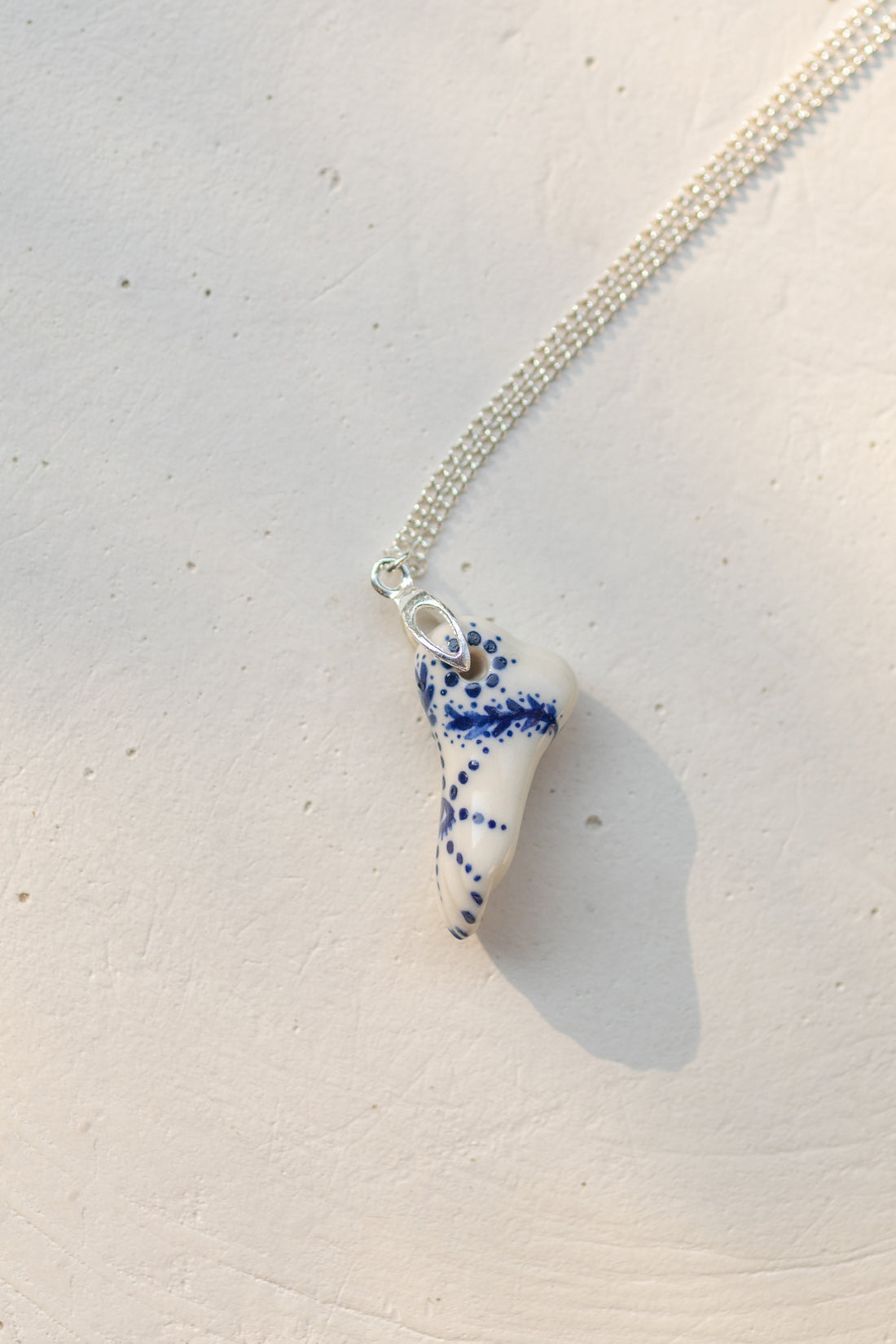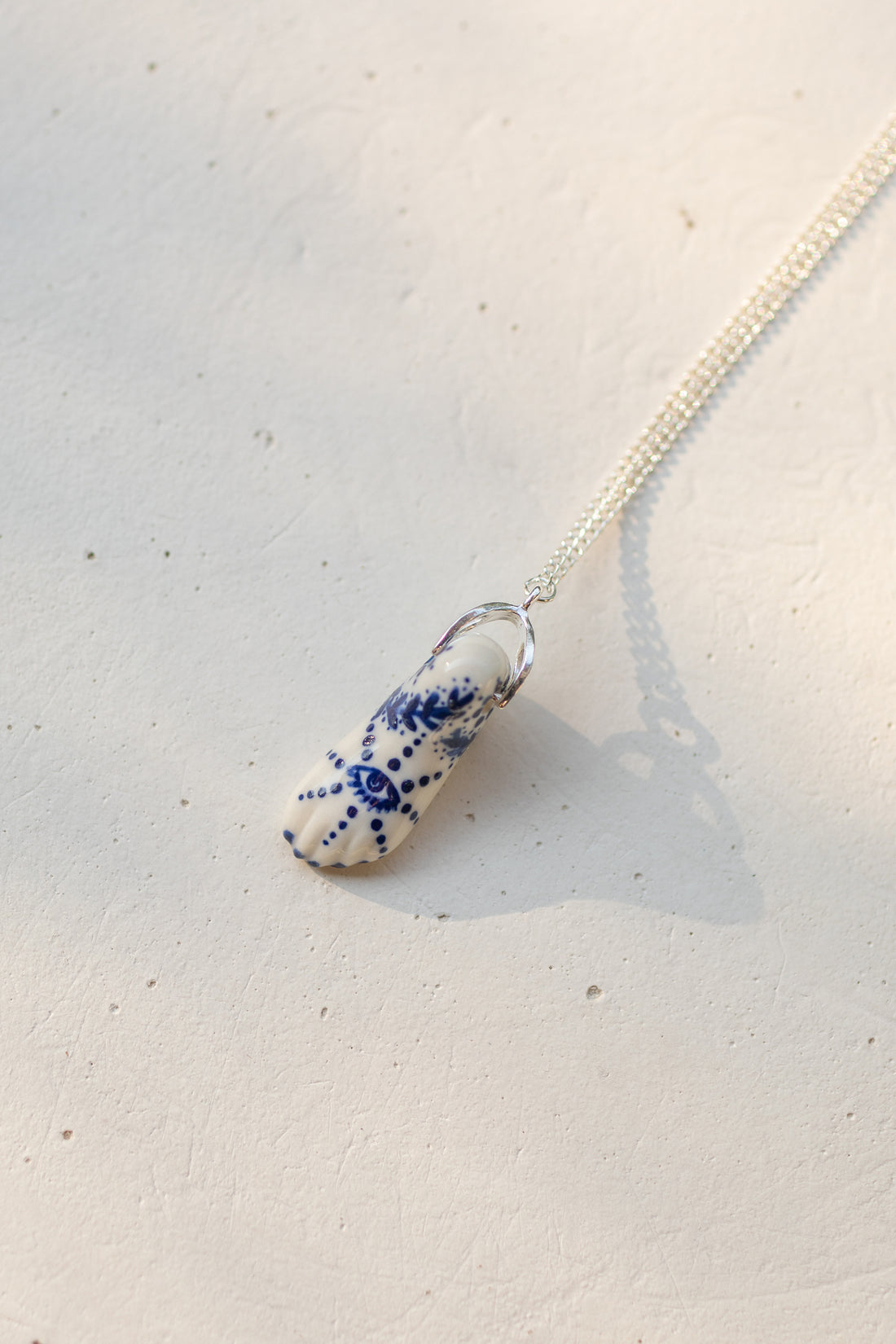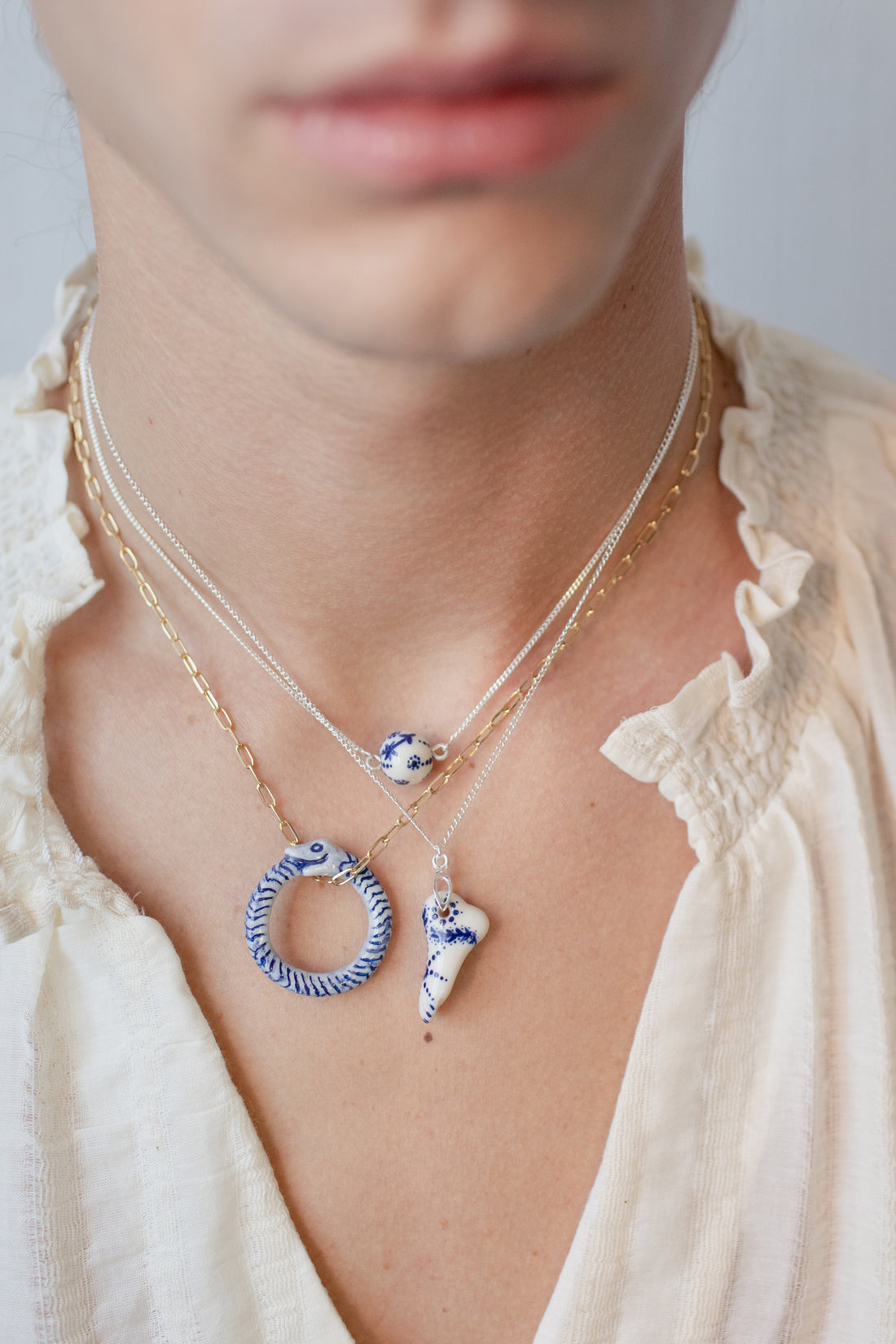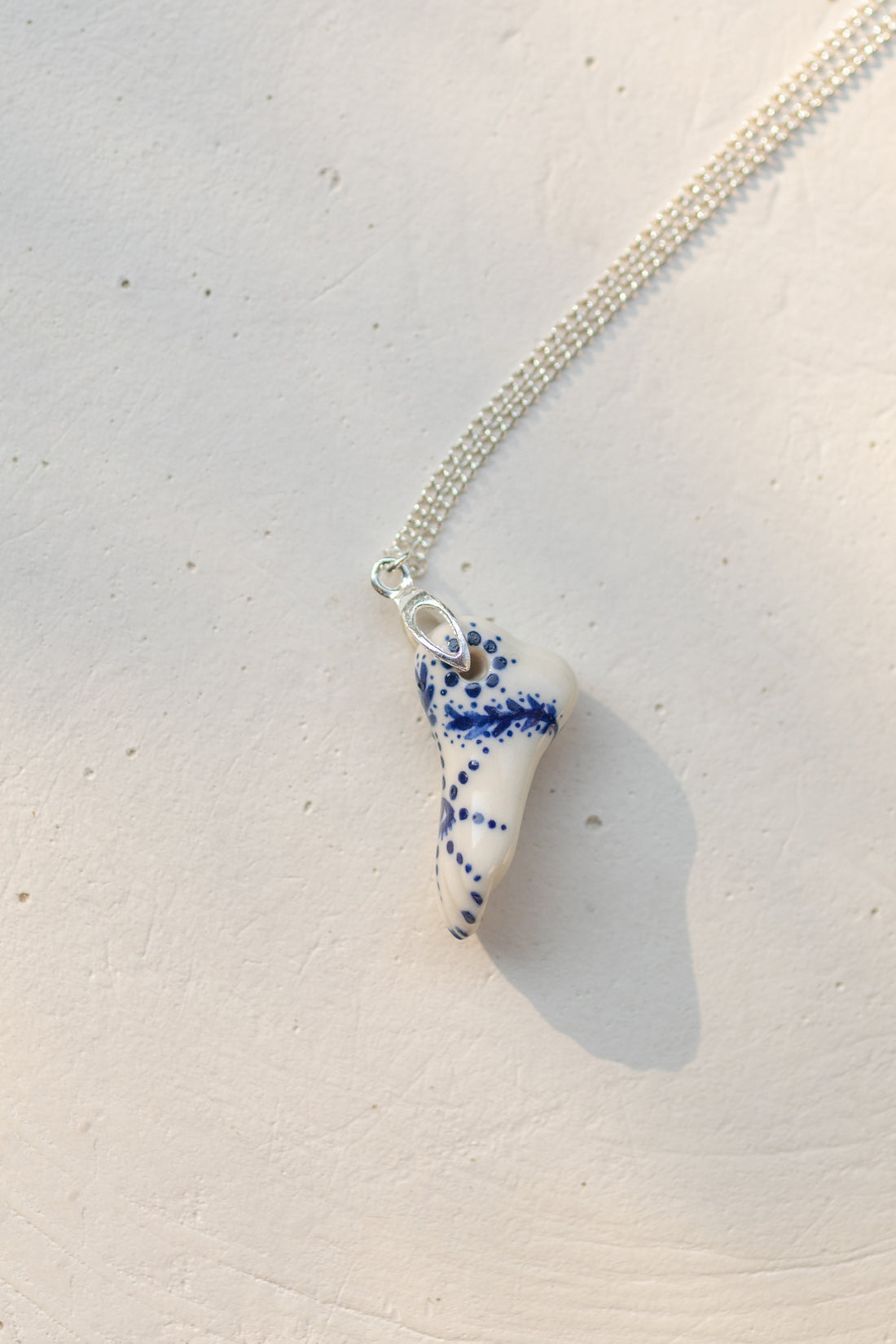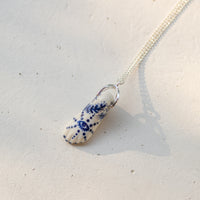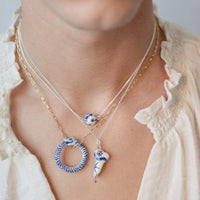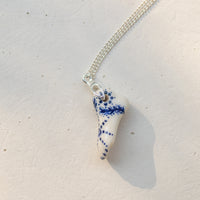 Size Guide
Made to order - processing time 3/4 weeks.

There are times when it seems like everything is falling apart.
How much expectations to achieve our goals? how much work? how much sacrifice?
And yet something still goes wrong.
"What did I do to deserve this?
I had given it my all"
There it is, promptly incoming self-pity. It fits, it's normal, but then what? How do we get out of it?
Weep a little and start telling ourselves this:
"You've worked so hard to get this far, don't stop right now!"
Our failures are part of our growth, it's up to us to embrace them and turn them into teachable moments.
Questions like, "Why did this happen to me?" need to turn into: "Where did I go wrong? Where can I improve so as not to repeat this mistake?"
When we encounter bad moments, only we can find the strength to get out of them, however, in case this comes up short, find the courage to ask for help.

The foot is made of white porcelain, typically used in Nove (Vicenza), while the necklace, complete with extension chain, is made of 925 silver.
The pendant has been modelled and decorated by hand, piece by piece, using a brush-painting technique.

Necklace length: 46cm
Extender length: 5,5cm

100% Made in Italy
100% Made in Vicenza
Due to its characteristics, porcelain requires special manufacturing processes and production time may differ based on the complexity of the item being created.

Manufacturing this necklace takes about THREE WORKING WEEKS (courier delivery time not taken into account).