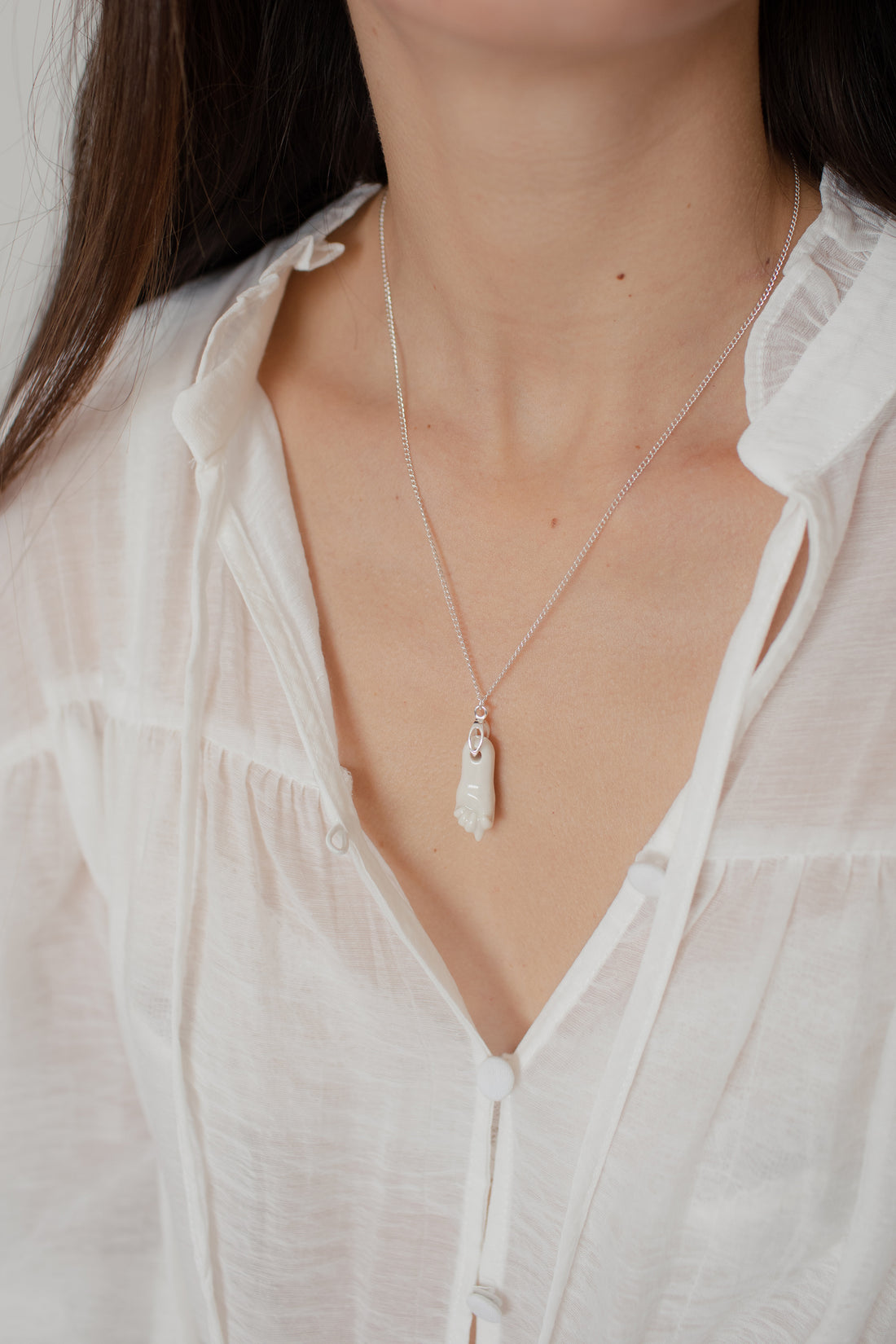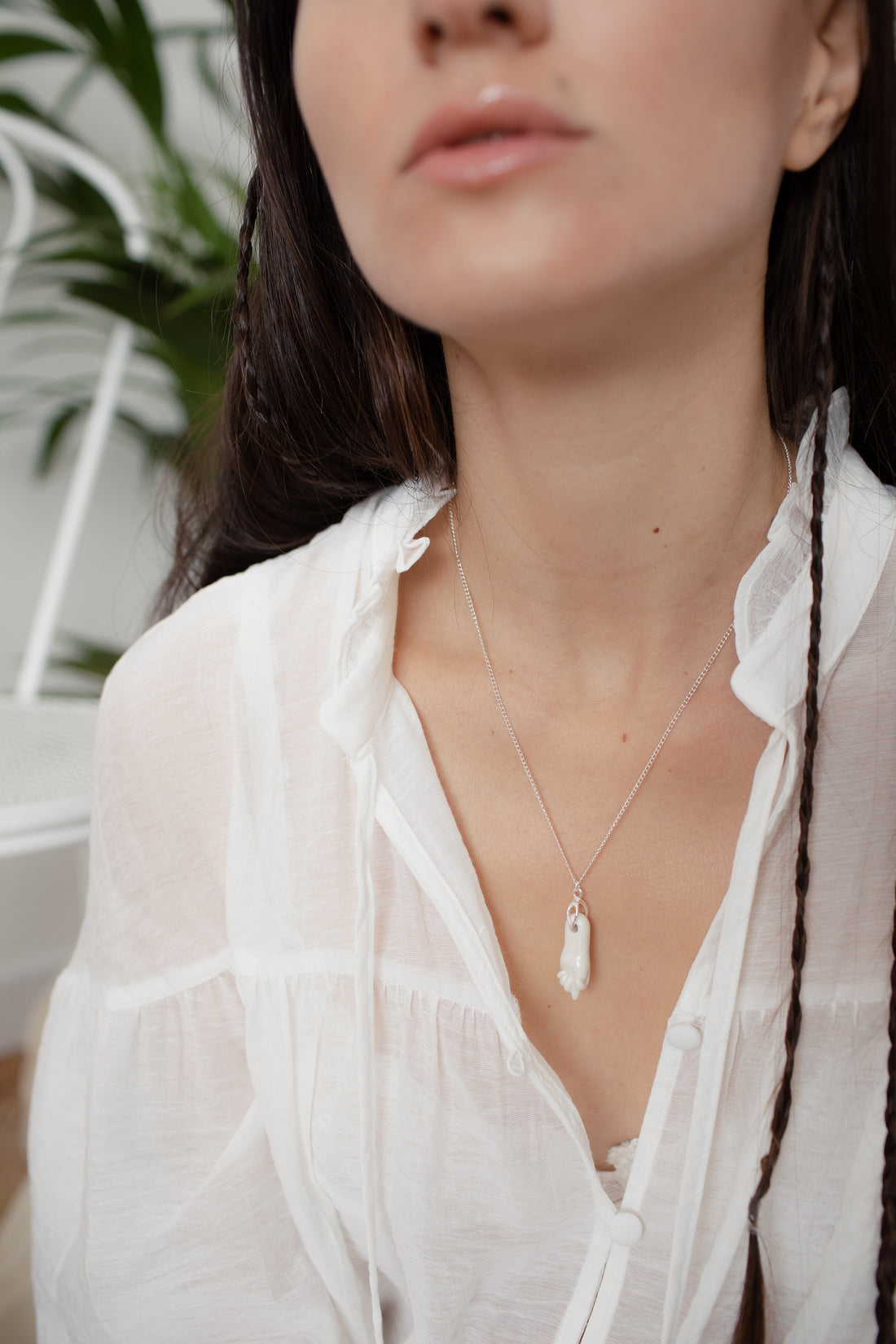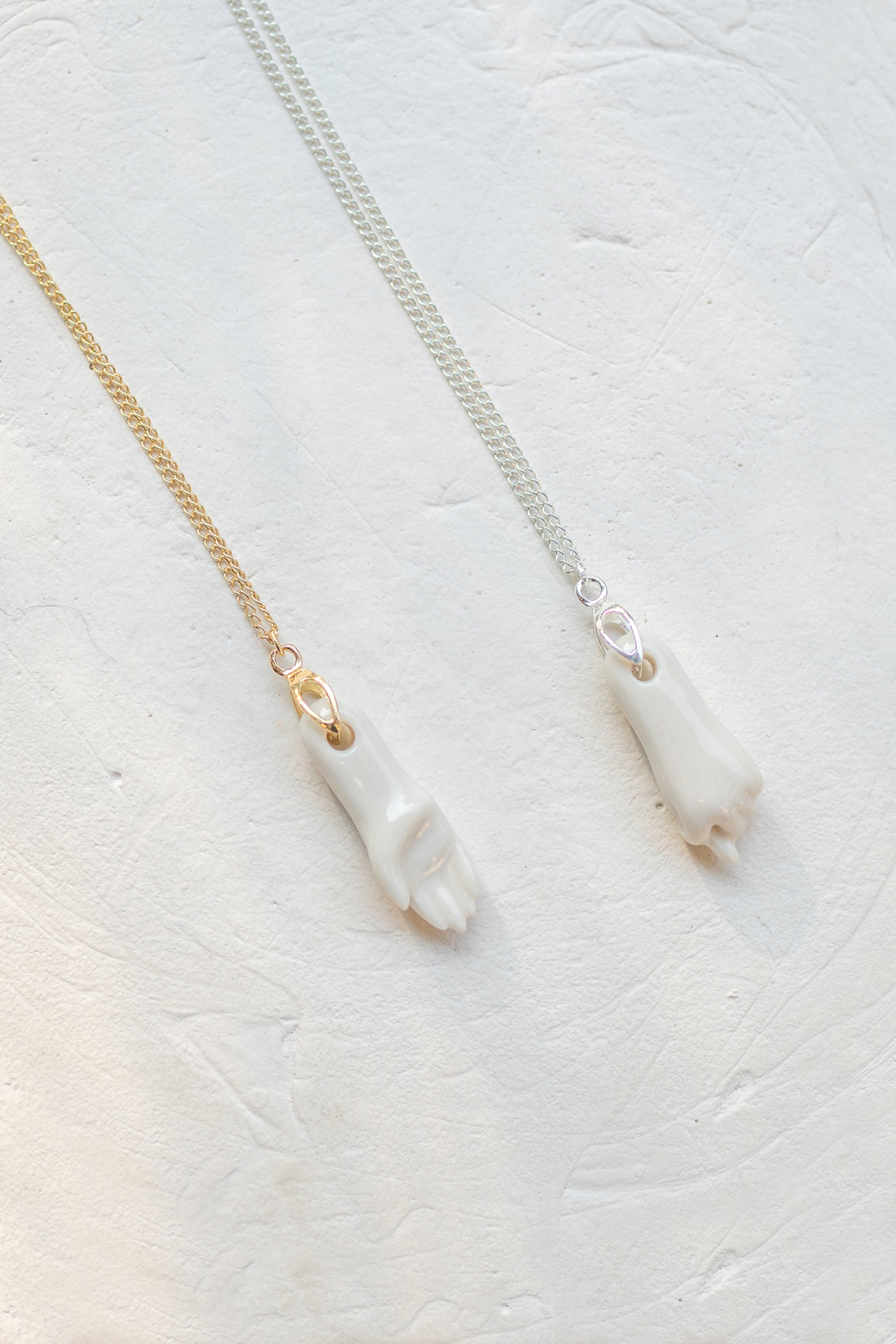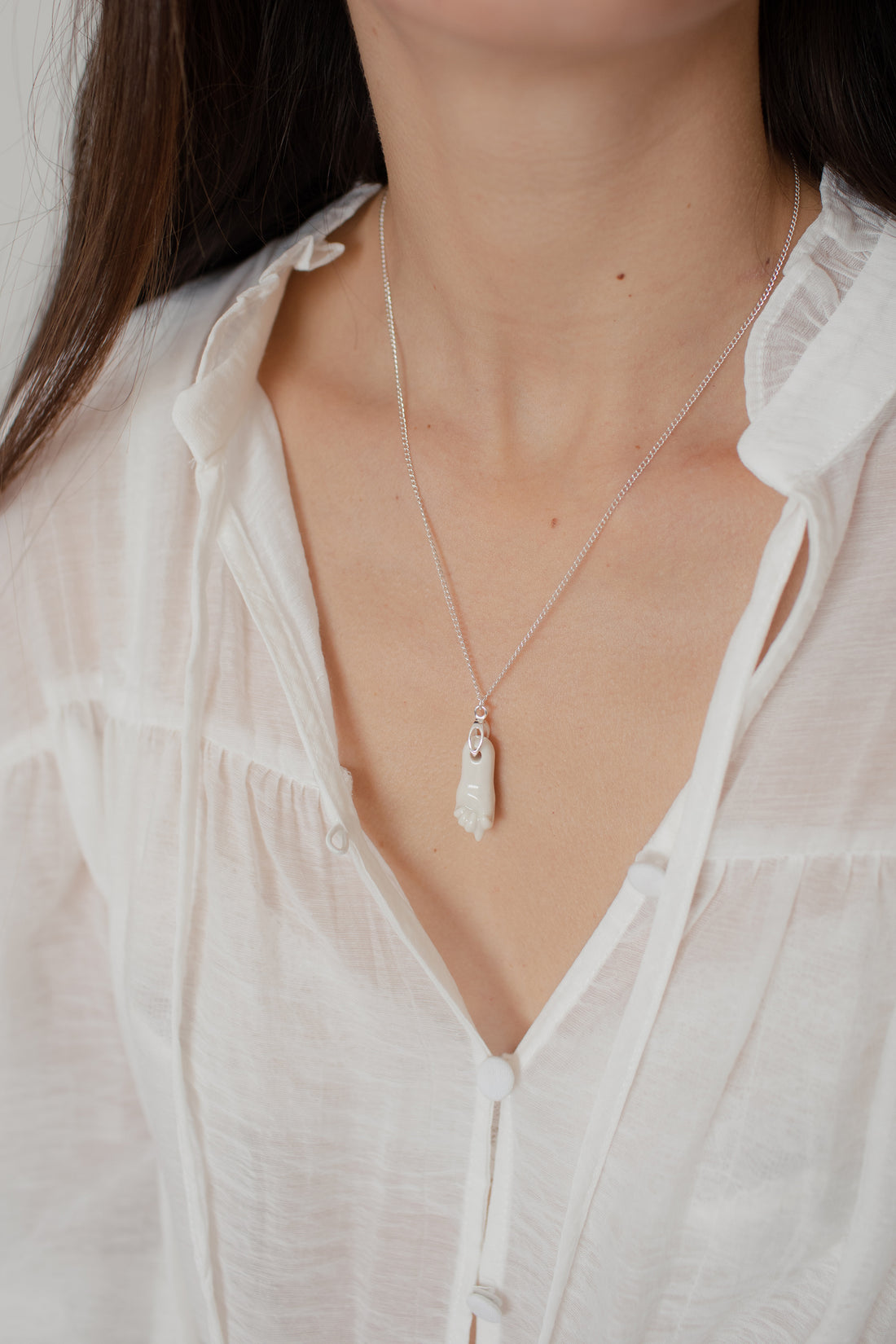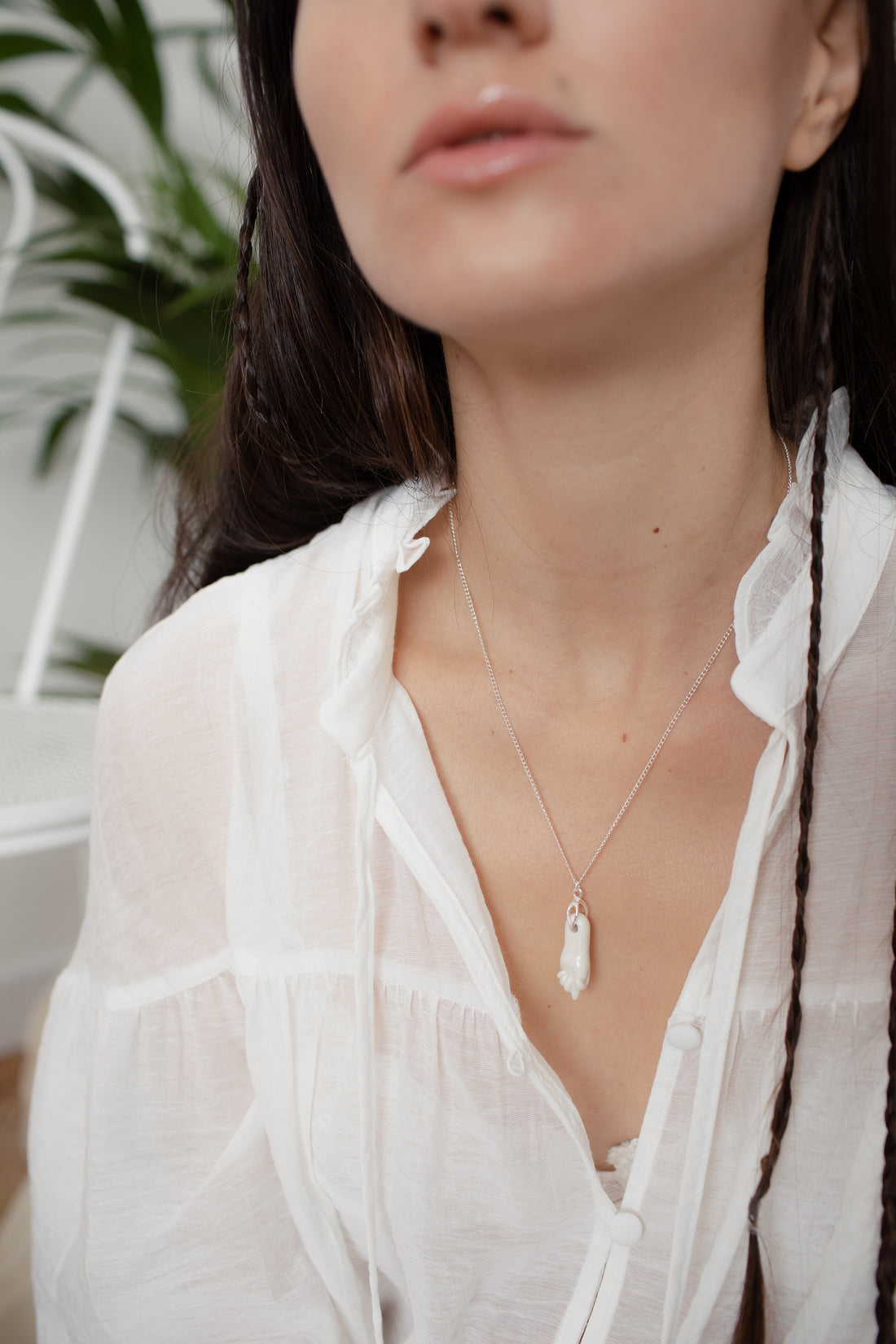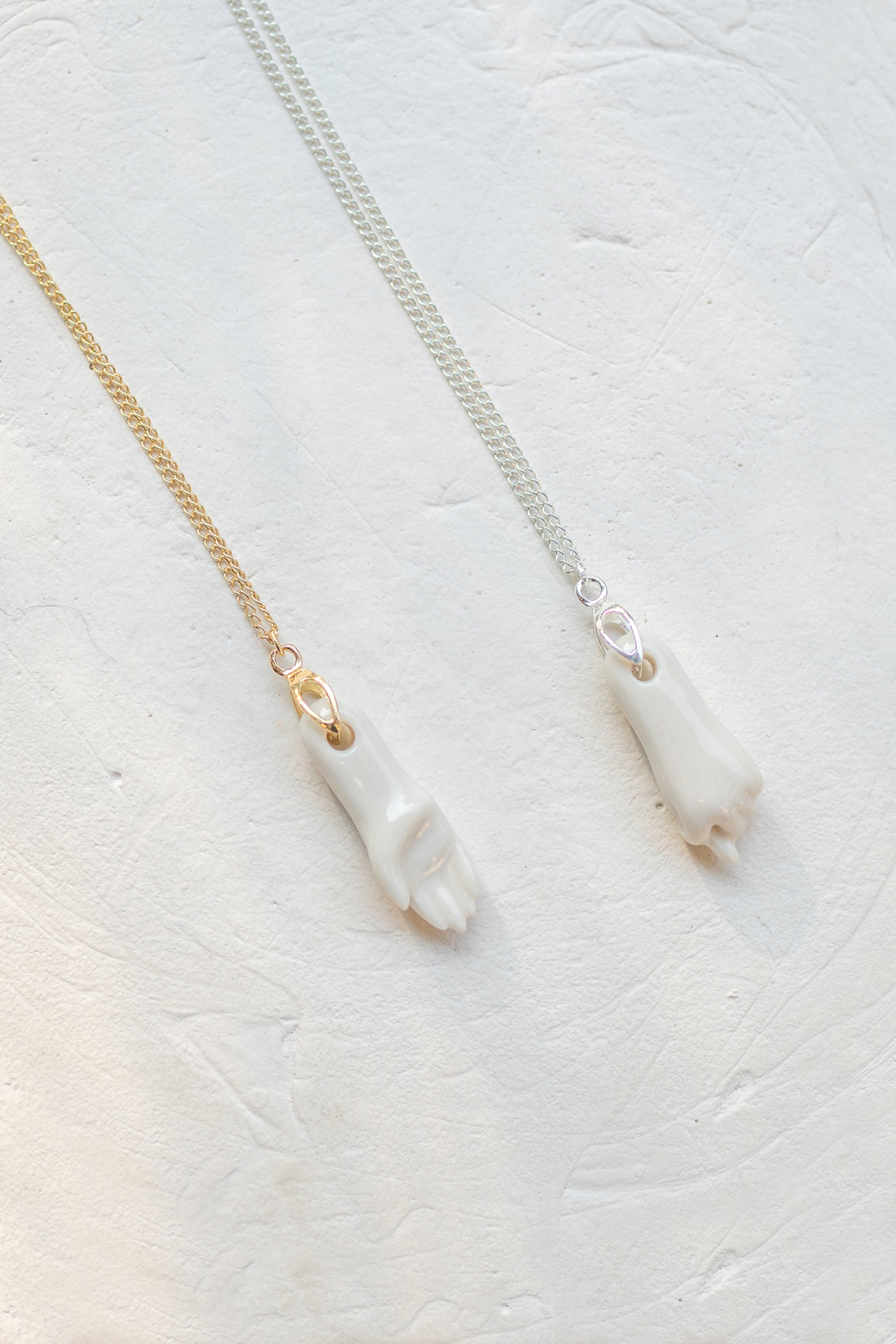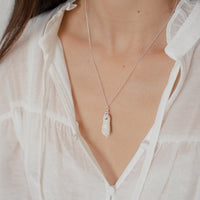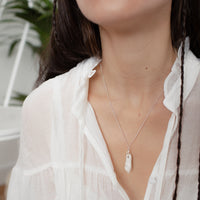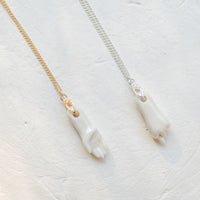 Size Guide
Made to order - processing time 3/4 weeks.
This symbol has distant roots, in ancient Rome. It was called the "Mano Fico" because of its resemblance to the fruit.
This is just one of the many names by which it is called. It is also known as the "Mano Fico", or "the higas".
It is represented with a clenched fist, in which the thumb interlocks with the index and middle fingers.
The fig fruit, at that time, represented the female sex organ and was associated withfertility and abundance.
This can be found not only in Roman culture, but also in Egyptian, Greek, and Persian cultures.
The fig tree had origins in Asia and North Africa, and the first amulets were made using the trunk of this tree.
An object that spread all the way to Brazil, where today it is sold to tourists as a protective amulet in a wide variety of materials.
This symbol was also used as a good luck charm, as protection to ward off negative energies and the evil eye.
The necklace is made of white porcelain, typically used in Nove (Vicenza), while the necklace, complete with extension chain, is made of 925 silver.

The pendant has been modelled and decorated by hand, piece by piece.

Necklace length: 46cm
Extender length: 5.5cm

100% Made in Italy
100% Made in Vicenza
Due to its characteristics, porcelain requires special manufacturing processes and production time may differ based on the complexity of the item being created.

Manufacturing this necklace takes about THREE WORKING WEEKS (courier delivery time not taken into account)