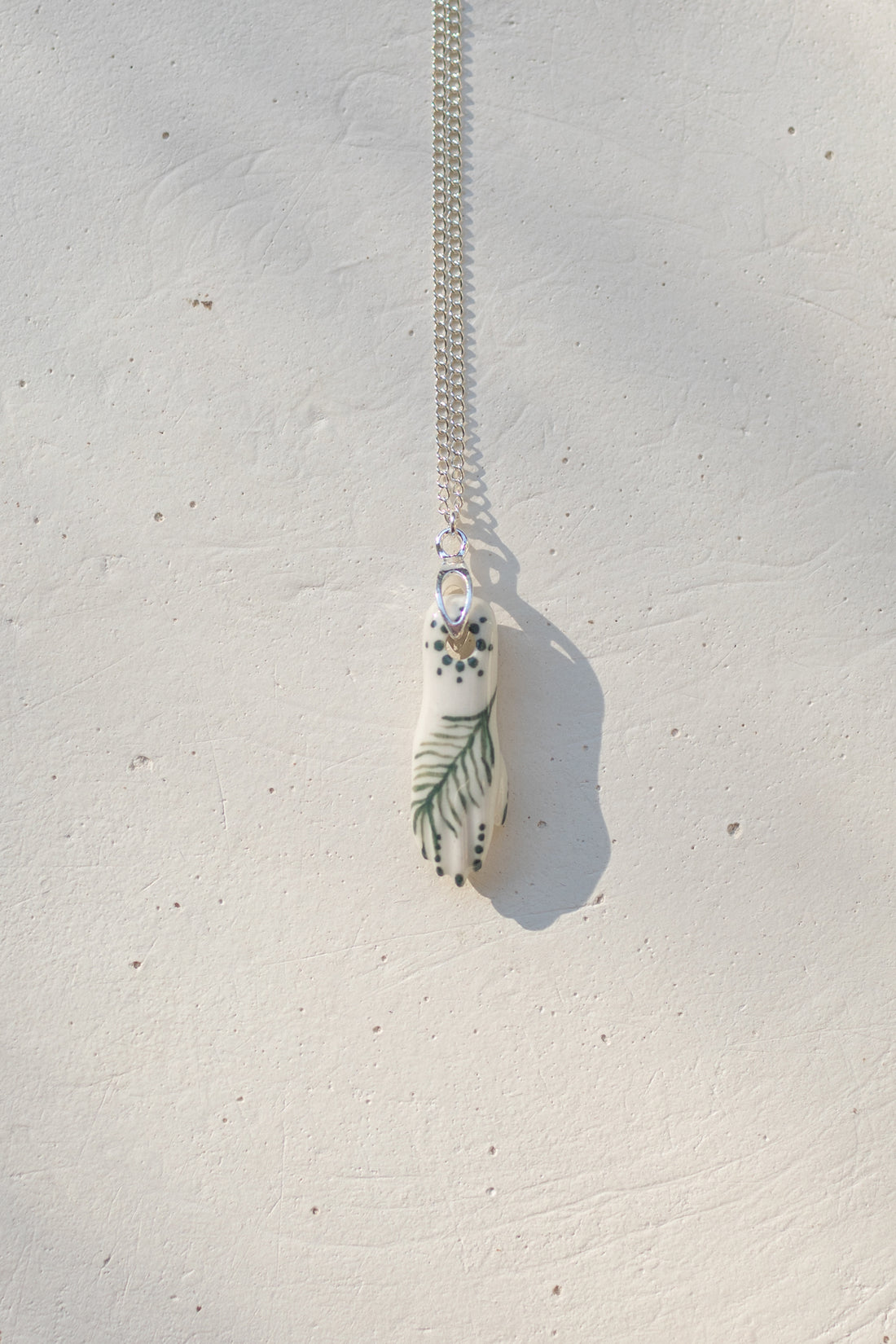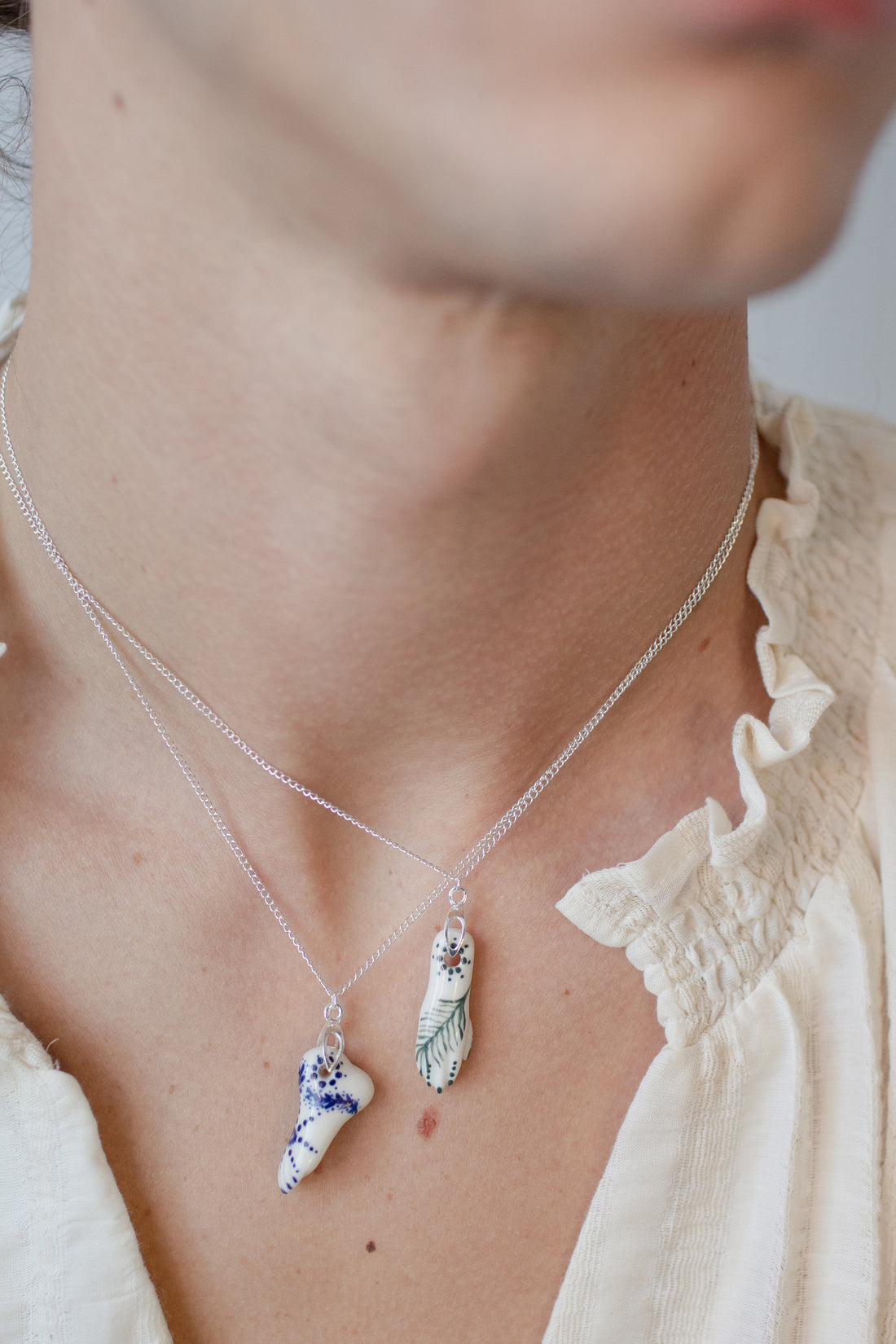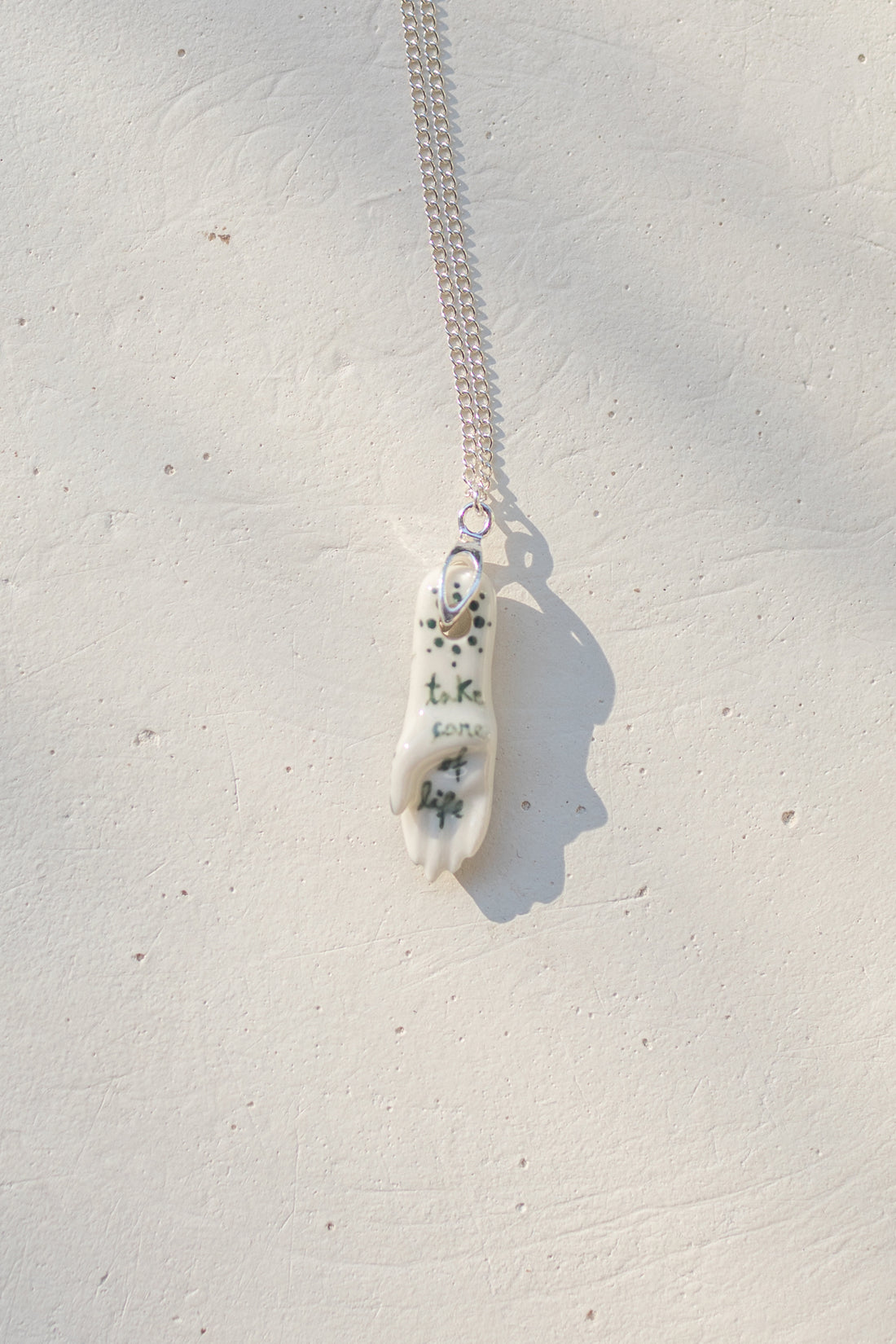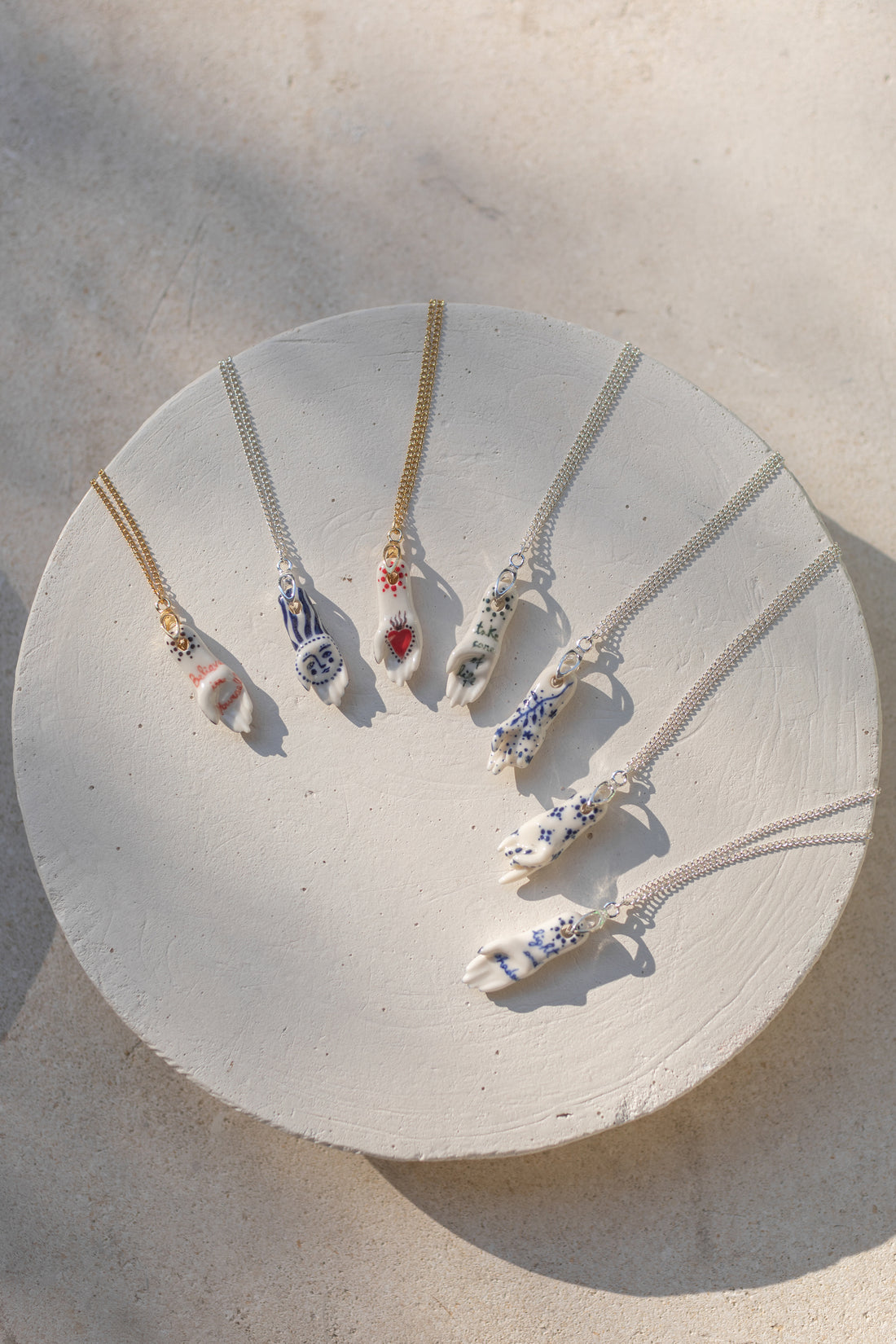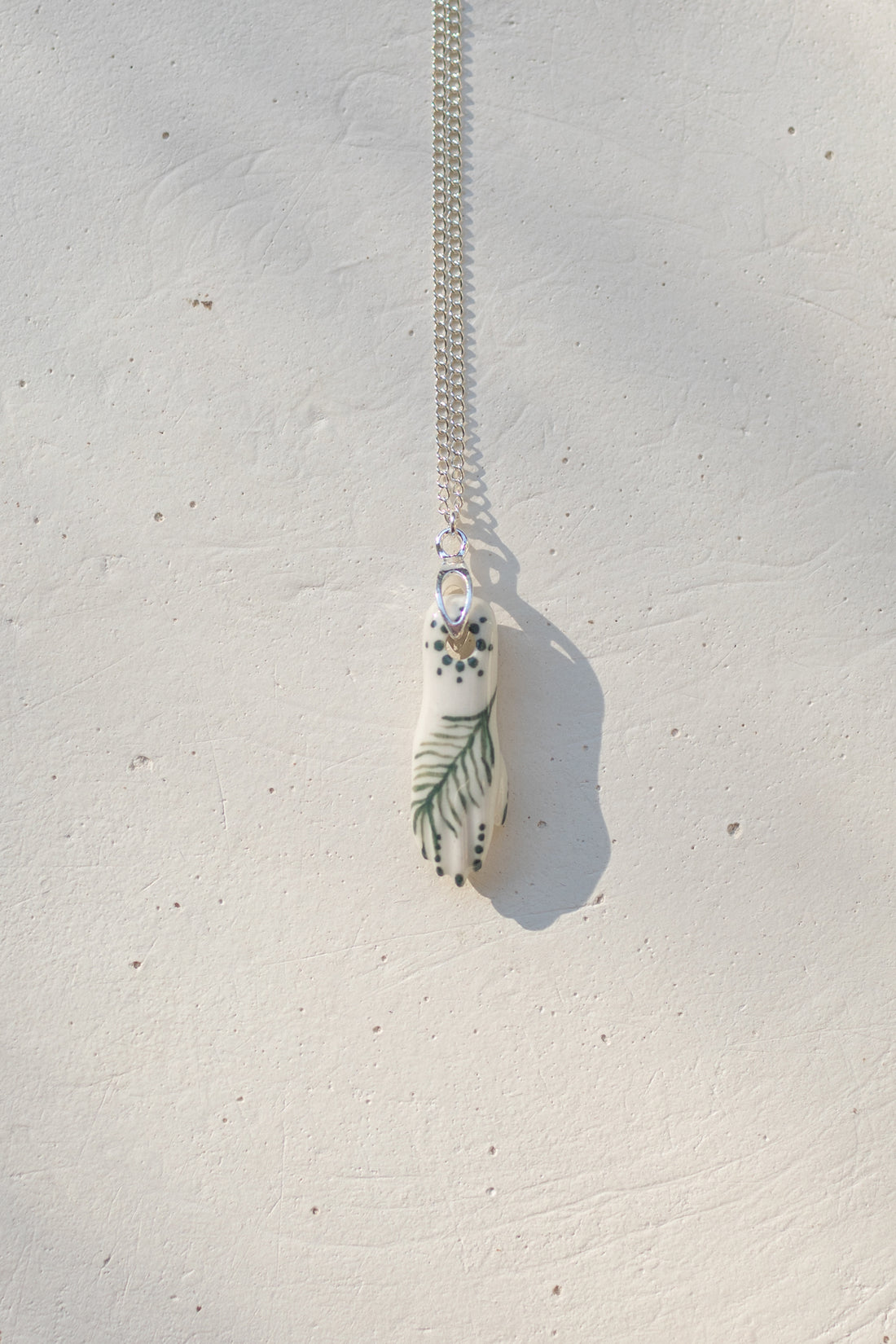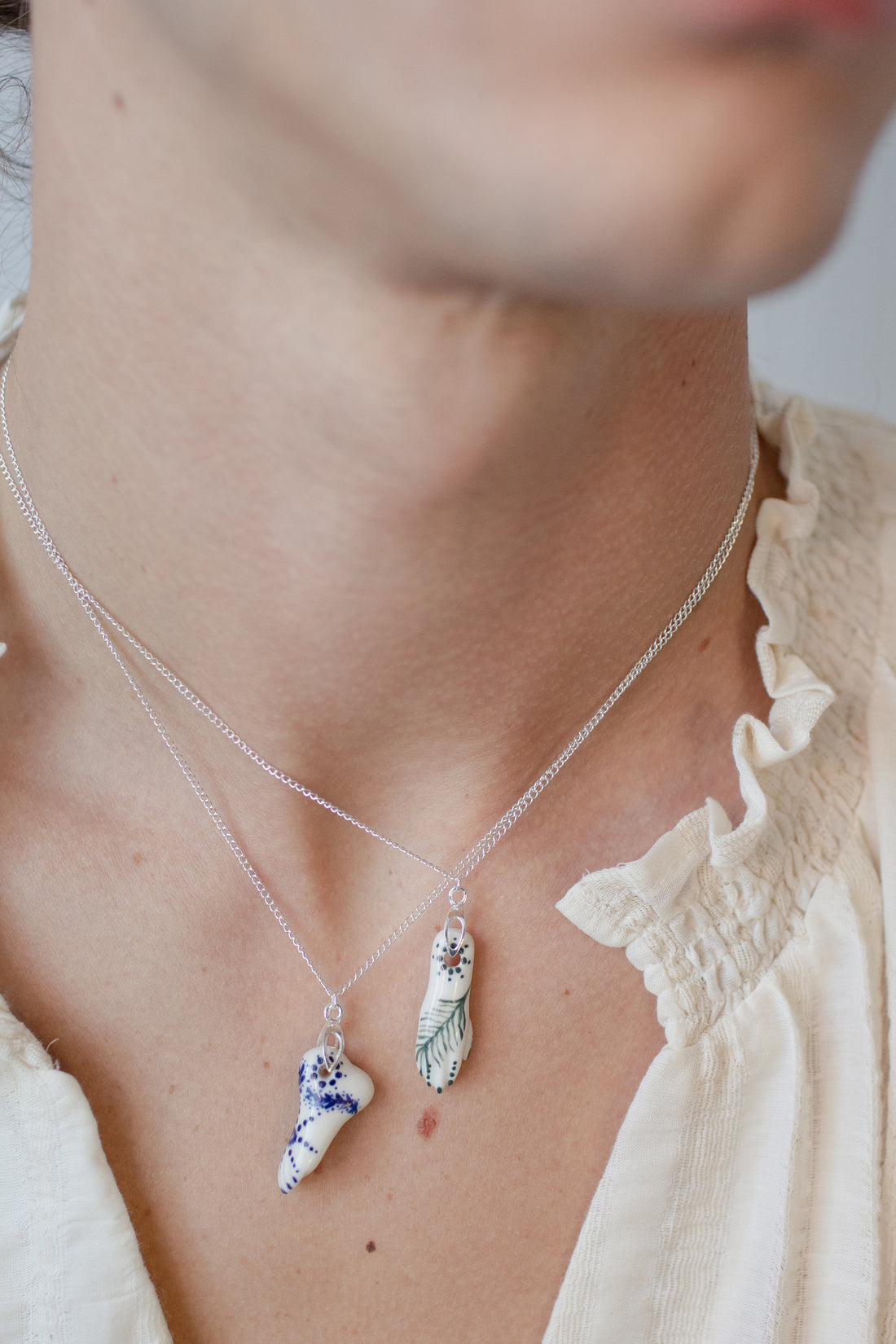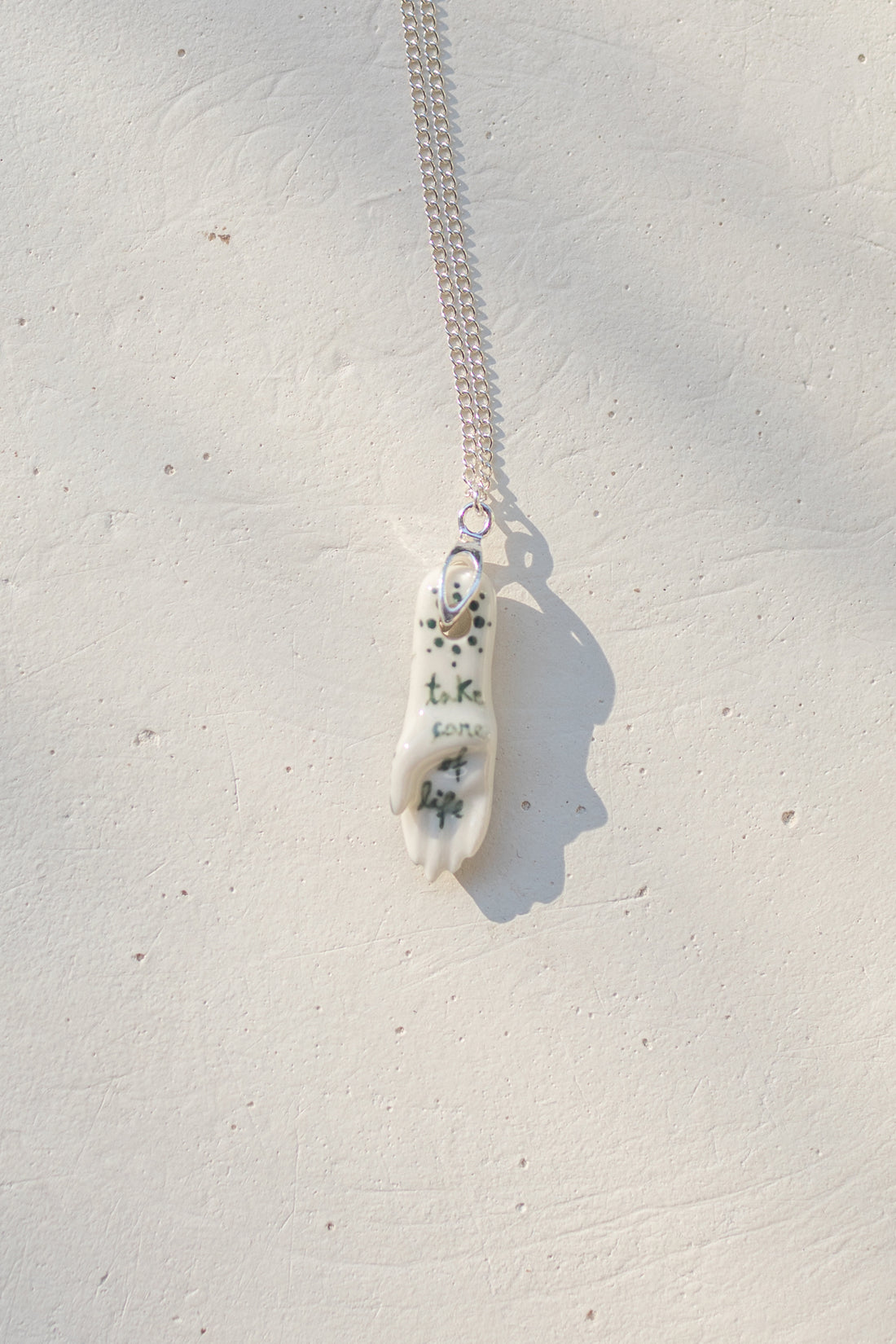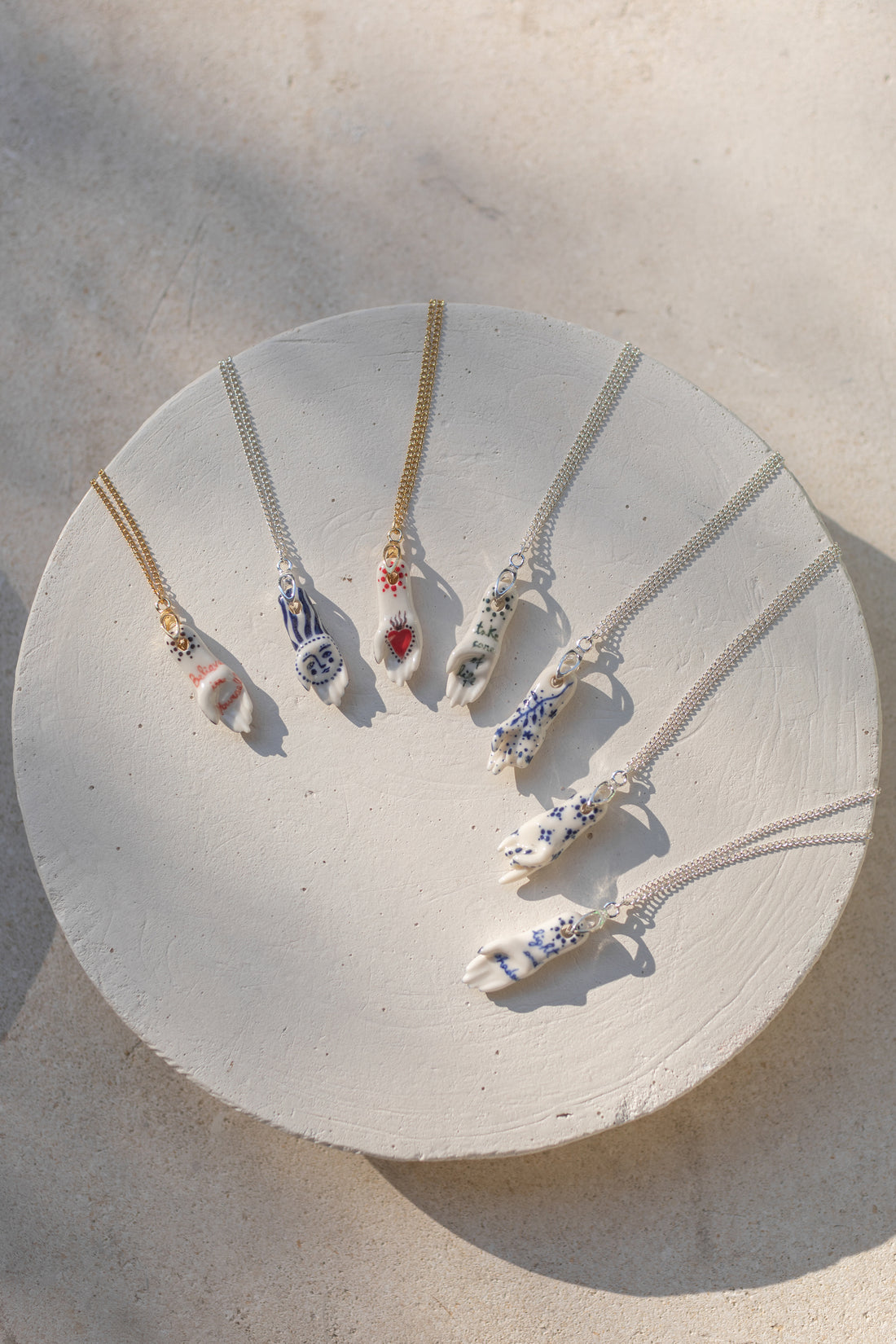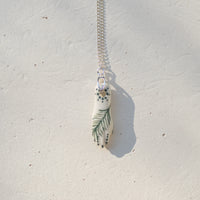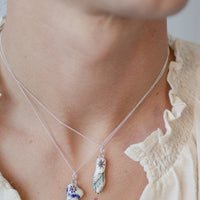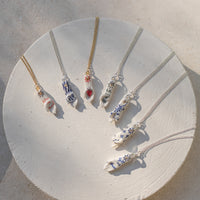 Size Guide
Made to order - processing time 3/4 weeks.
Selfishly we think that our life is the only one worthwhile on this planet. In reality, we should stop for a moment and consider how we are only an infinitesimal part of this great mosaic called "earth."
We, as humans, have decided that imprisonment within this gilded cage is to be considered our right.
This little hand serves as a reminder that, to every right, there is also a duty, and, our absolute duty, is to care for the helpless and the weak who have the same right as we do, tolive a life free of constraints and fears.
The necklace is made of white porcelain, typically used in Nove (Vicenza), while the necklace, complete with extension chain, is made of 925 silver.
The pendant was modelled and decorated by hand, piece by piece, using a brush-painting technique.

Necklace length: 46cm
Extender length: 5,5cm

100% Made in Italy
100% Made in Vicenza
Due to its characteristics, porcelain requires special manufacturing processes and production time may differ based on the complexity of the item being created.

Manufacturing this necklace takes about THREE WORKING WEEKS (courier delivery time not taken into account).