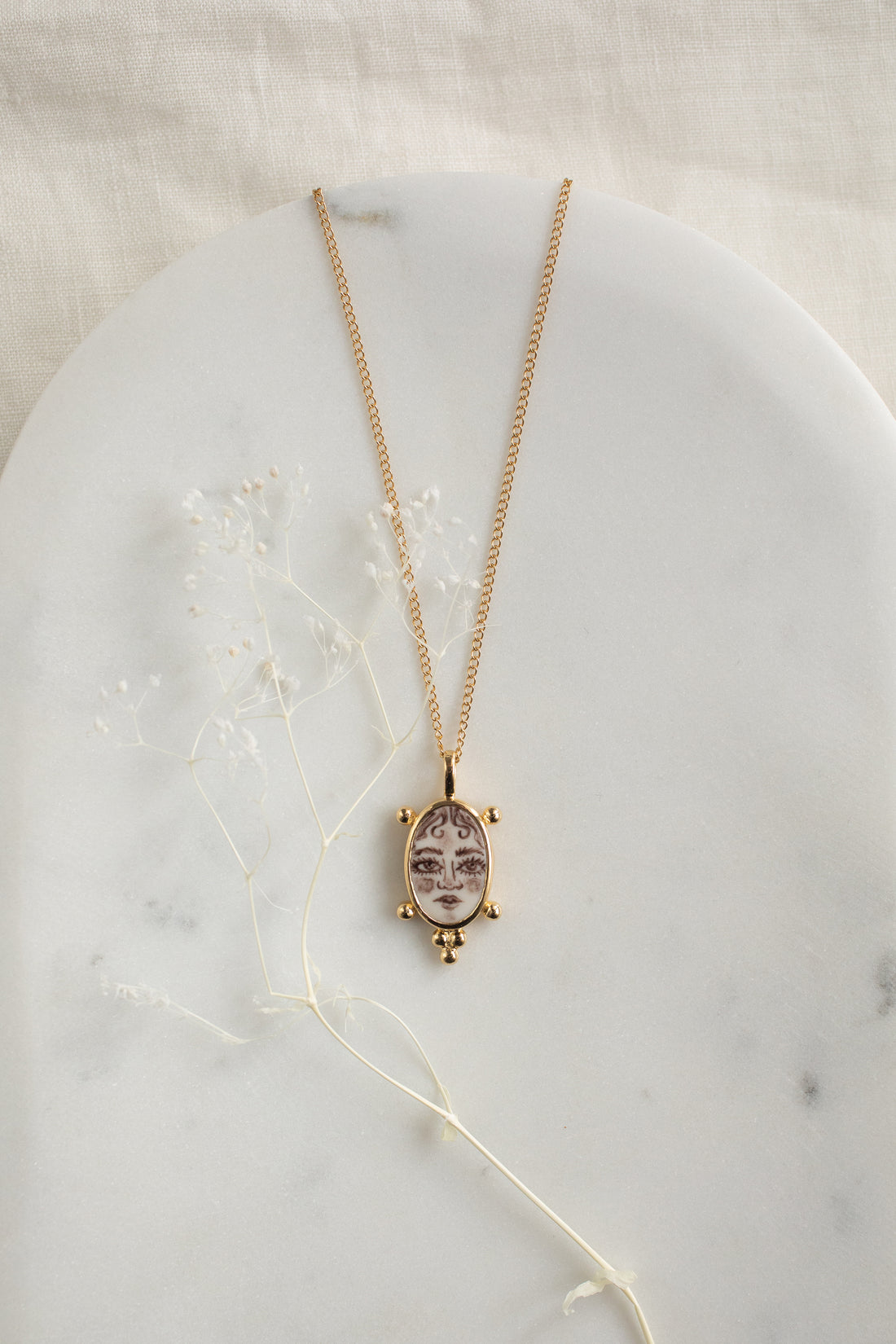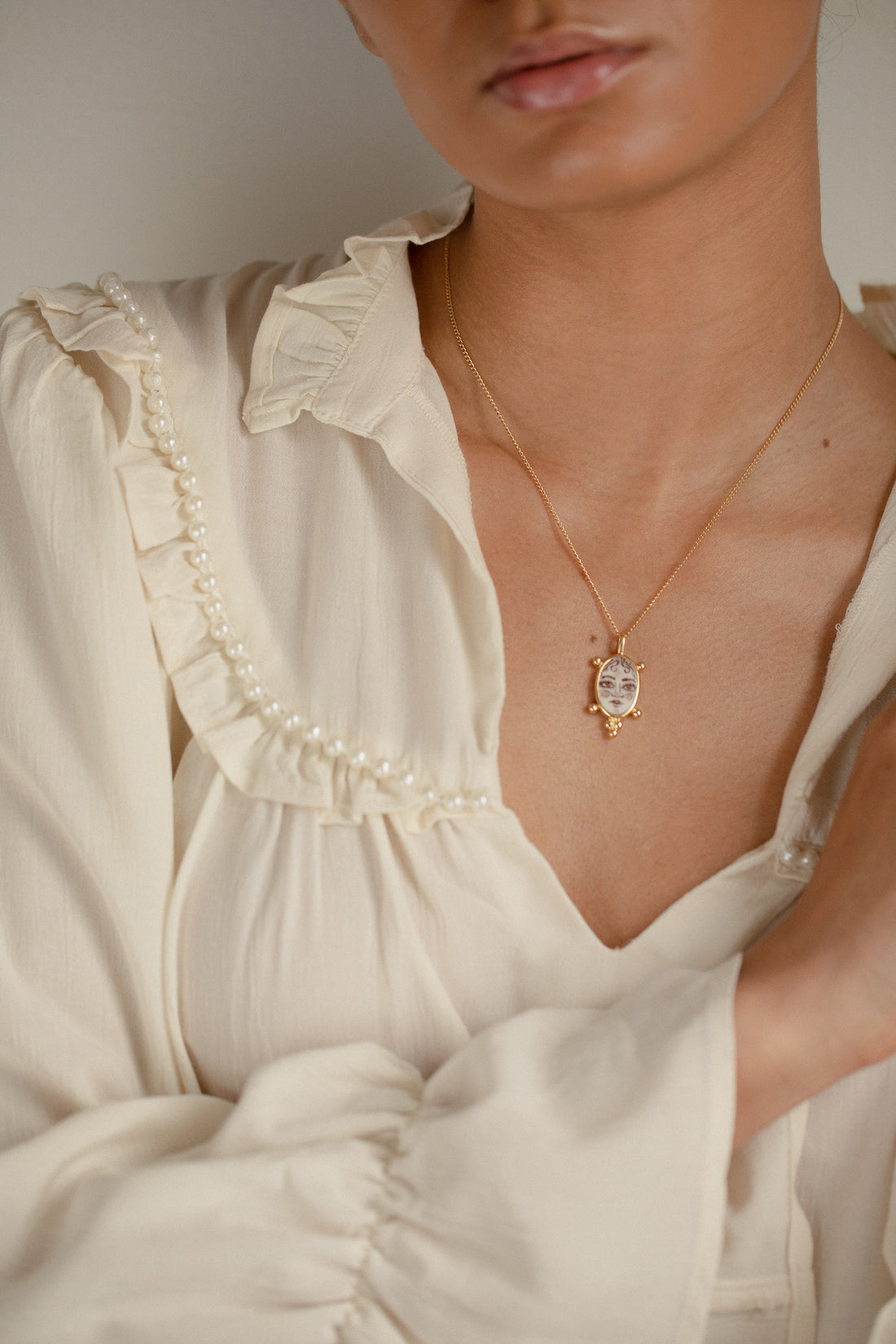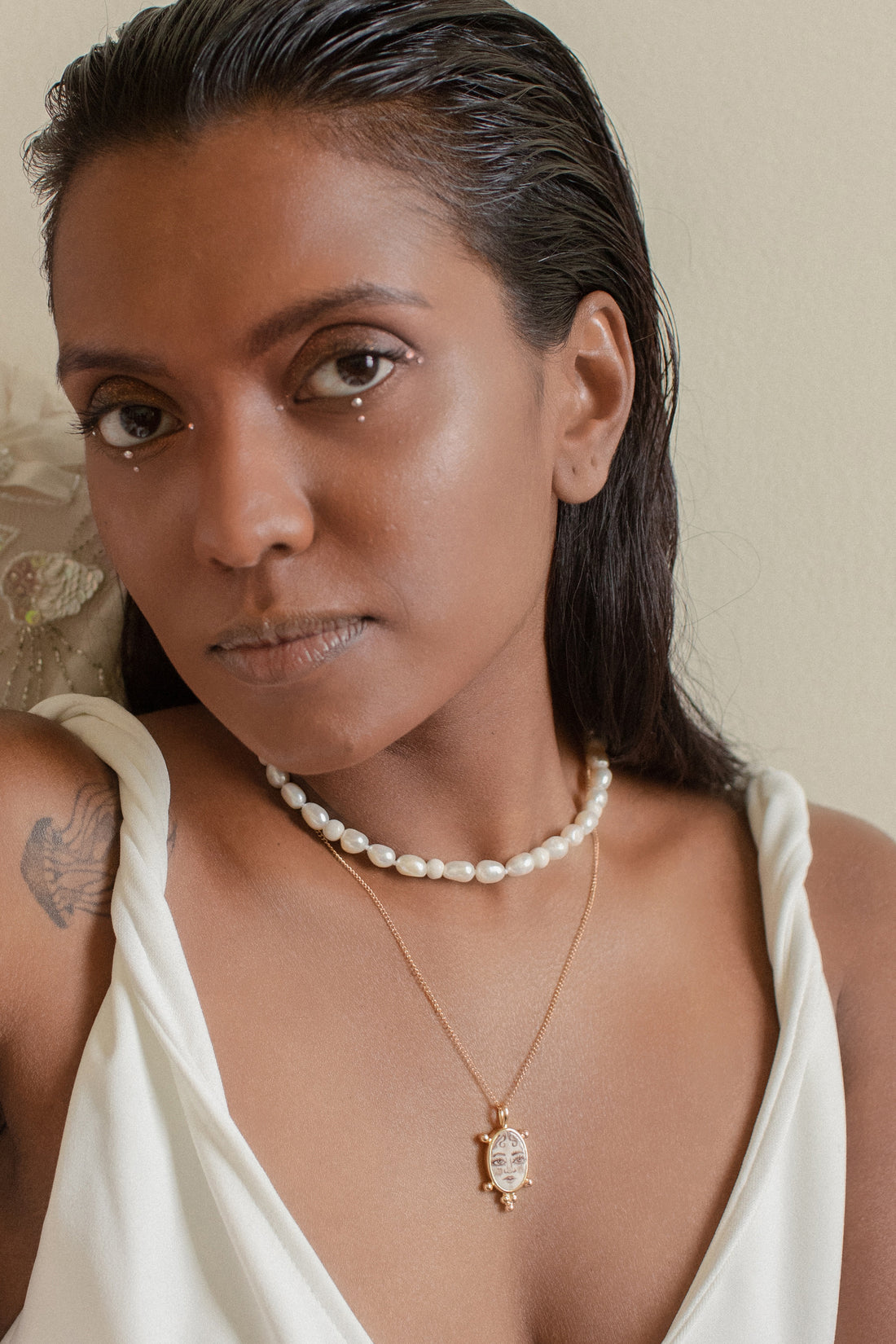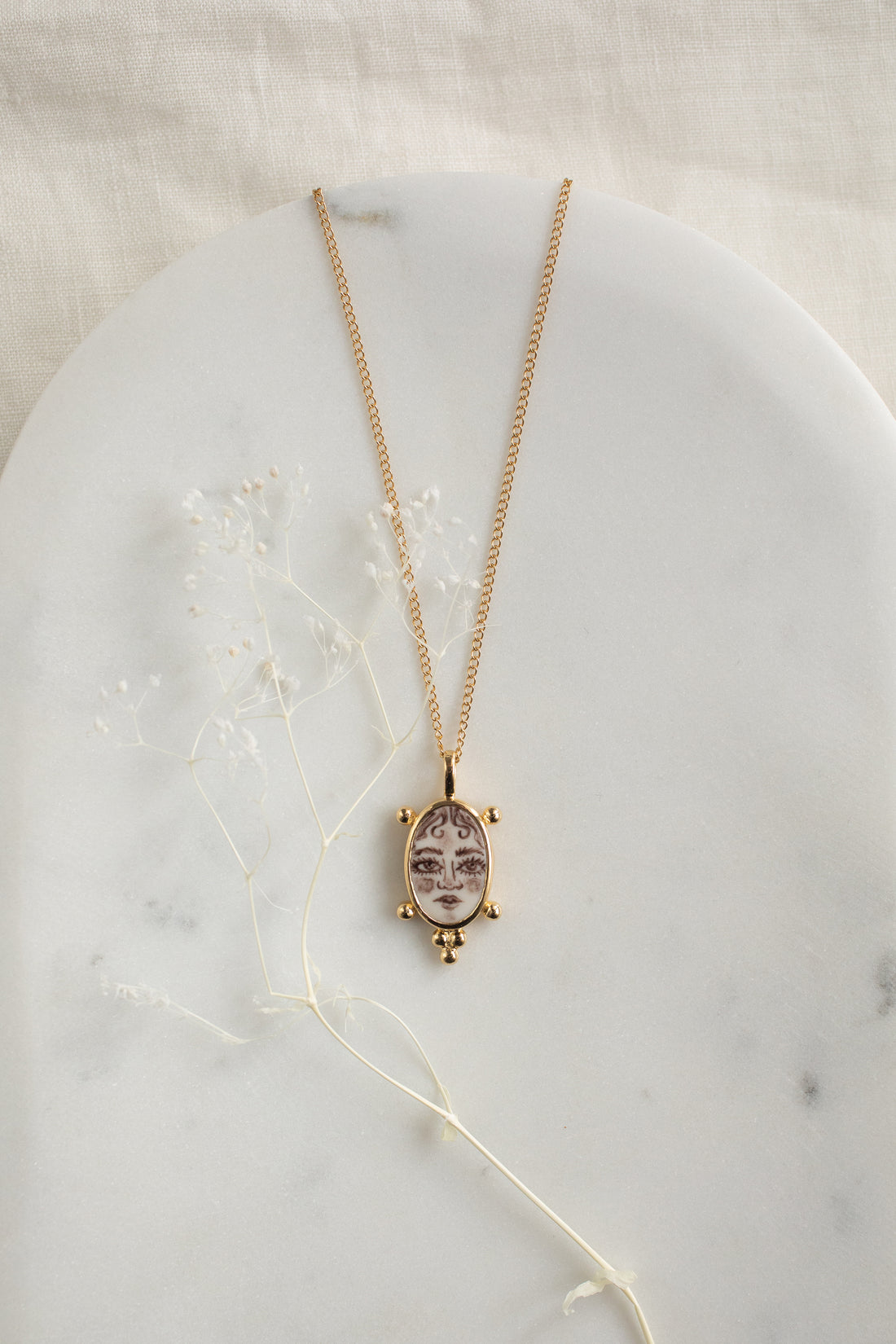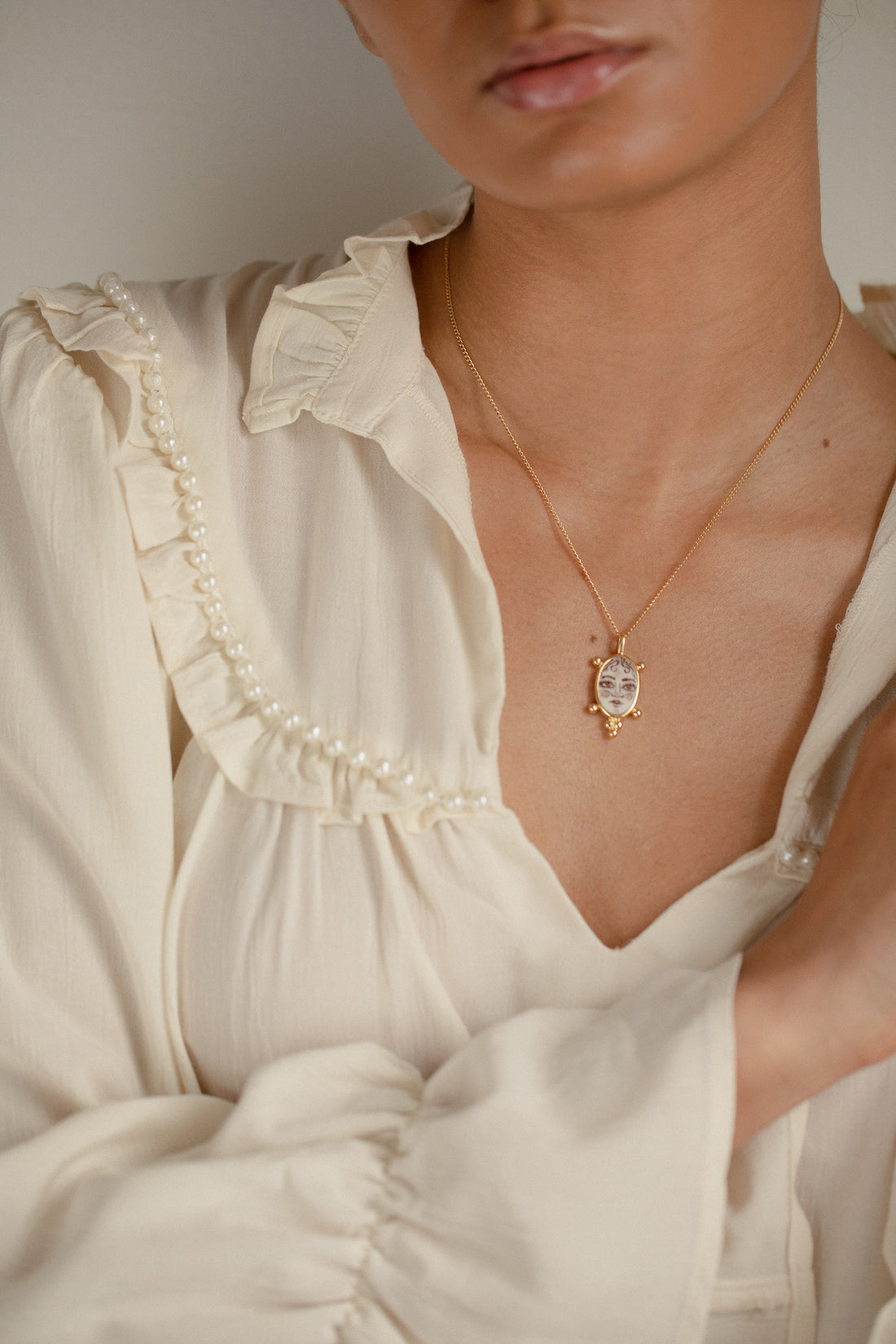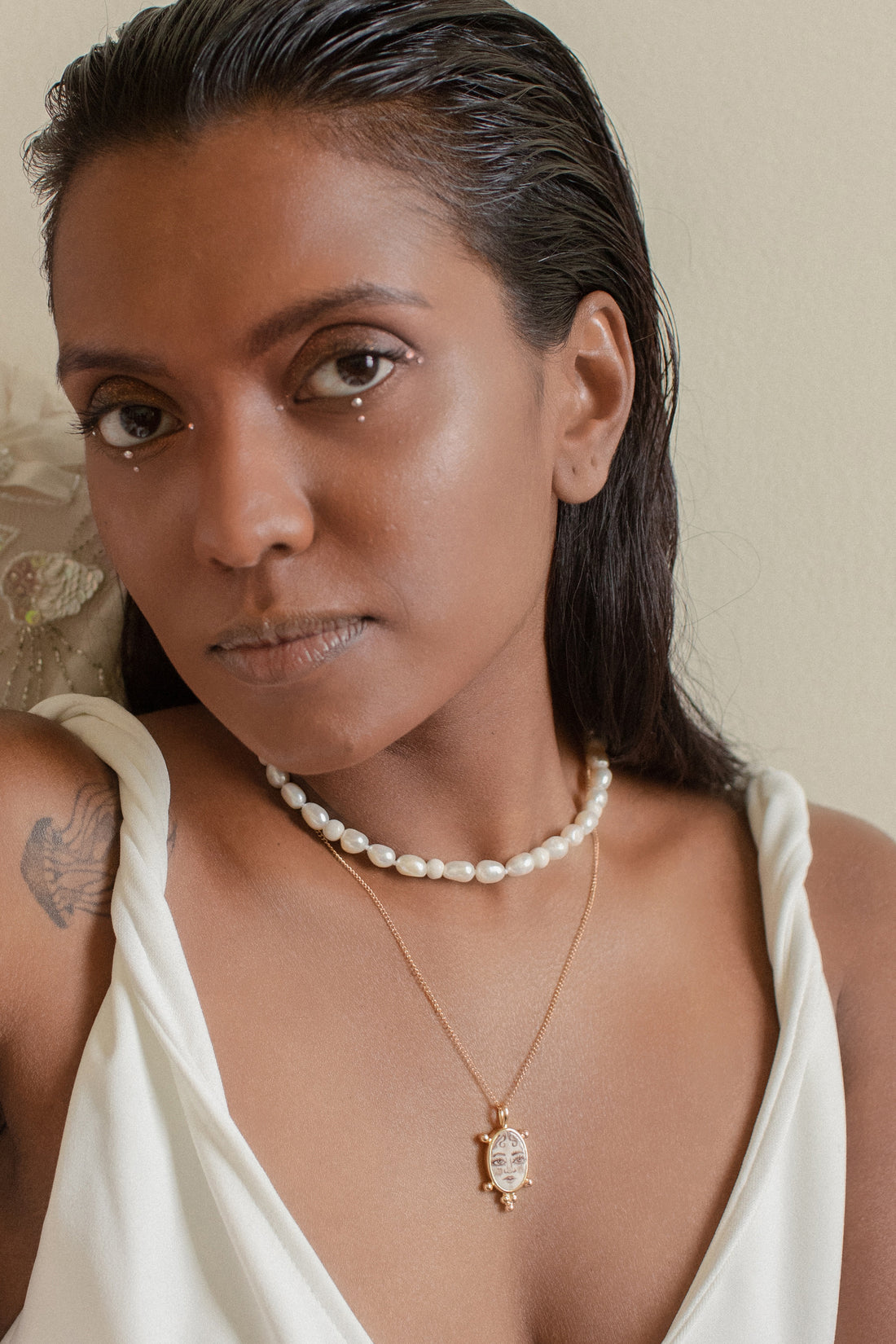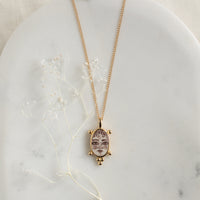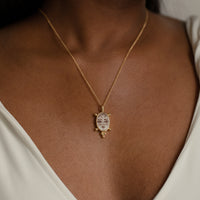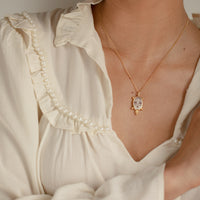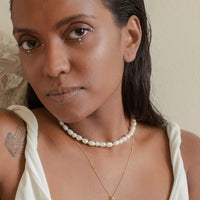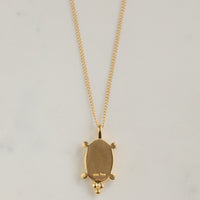 Size Guide
Don't you miss that lightheartedness that you had when you were a child?
Do you remember when with simple objects, and a handful of markers, you would build an entire world within which you'd lose yourself?
Wonderful stories to fantasize about, days spent with friends playing, carefree. From all these moments and feelings "Childhood portrait" was created.
This medallion, which portrays the face of a doll, is meant to become a kind of reverse "memento mori," that is, it is not meant to remind us of the inexorable fate but, on the contrary, it is meant to remind us to live our lives intensely, releasing that playful and creative part that society as the years go by, forces us to suppress because, an adult, cannot be as carefree as a child.
Size:
45cm + 5cm extender length

Materials:
*white porcelain typically used in Nove (Vicenza) modelled and decorated by hand
*925 silver to be chosen between: not plated or 18kt yellow gold plated

100% Made in Italy
100% Made in Vicenza
Delivery times:
Manufacturing this necklace takes about 4 WORKING WEEKS, courier delivery time not taken into account.

Due to its characteristics, porcelain requires special manufacturing processes and production time may differ based on the complexity of the item being created.

If on the other hand you need to receive this jewel for a specific date, contact us at help@flonia.it before proceeding with the order, we will check together if it is possible to make it in time.