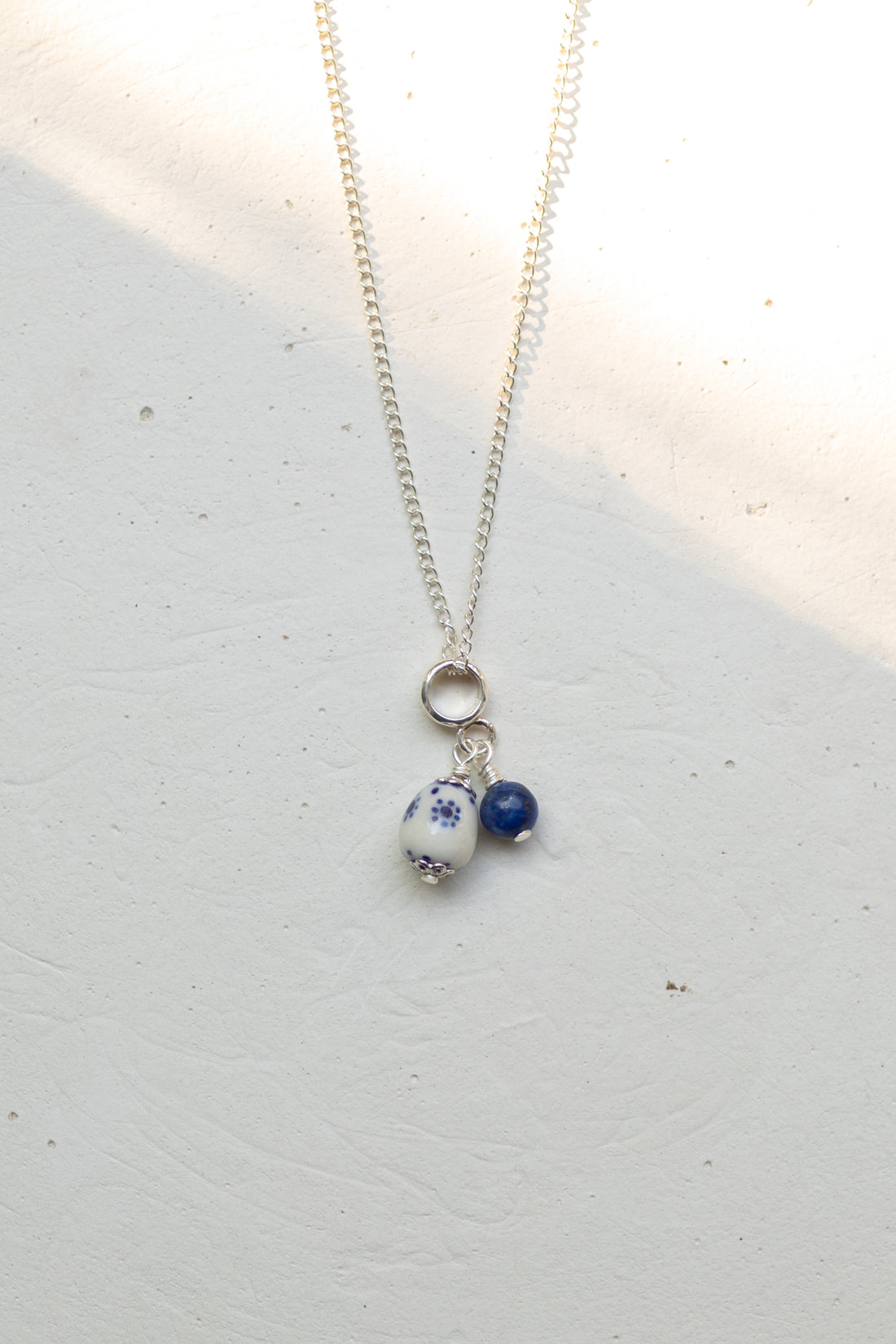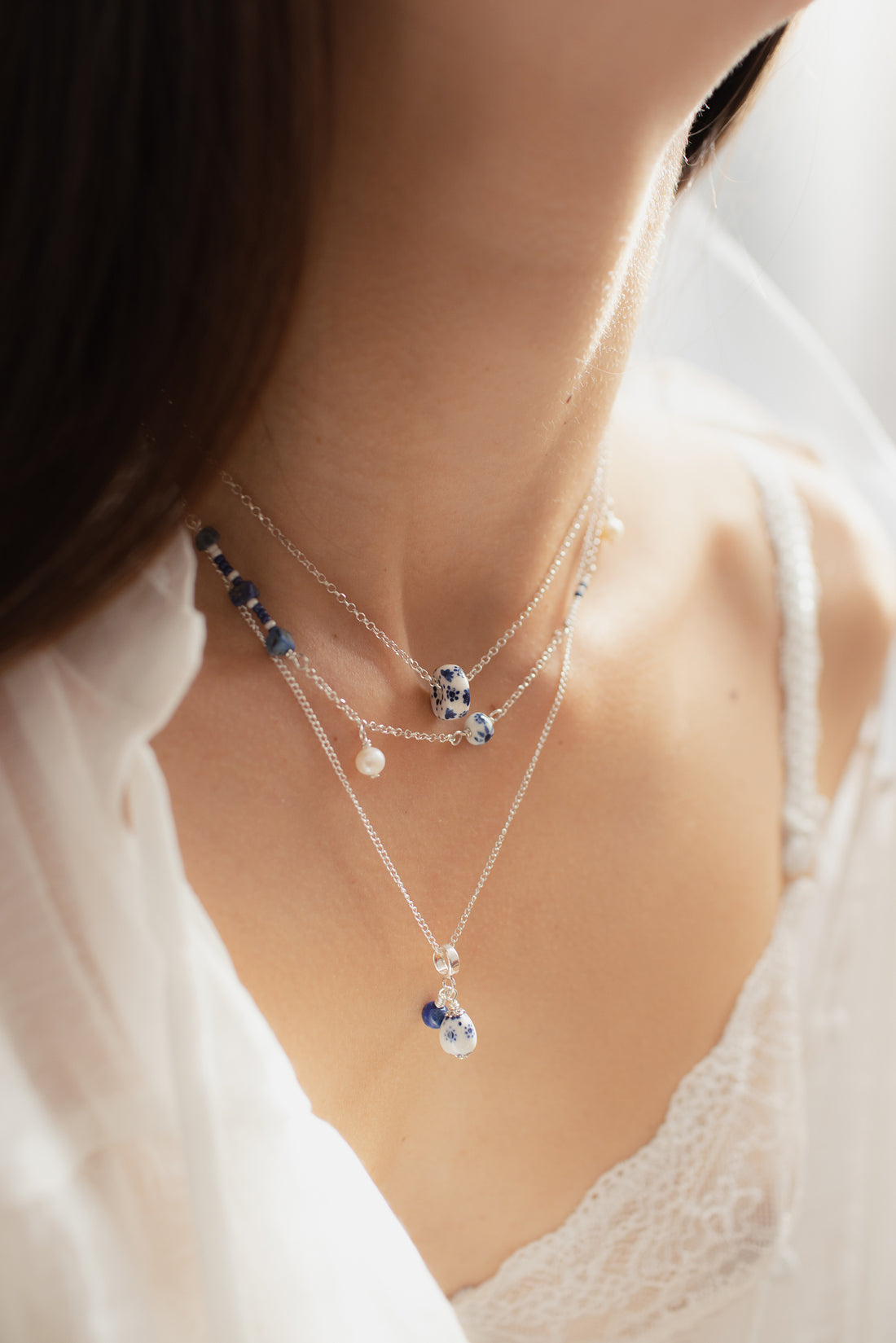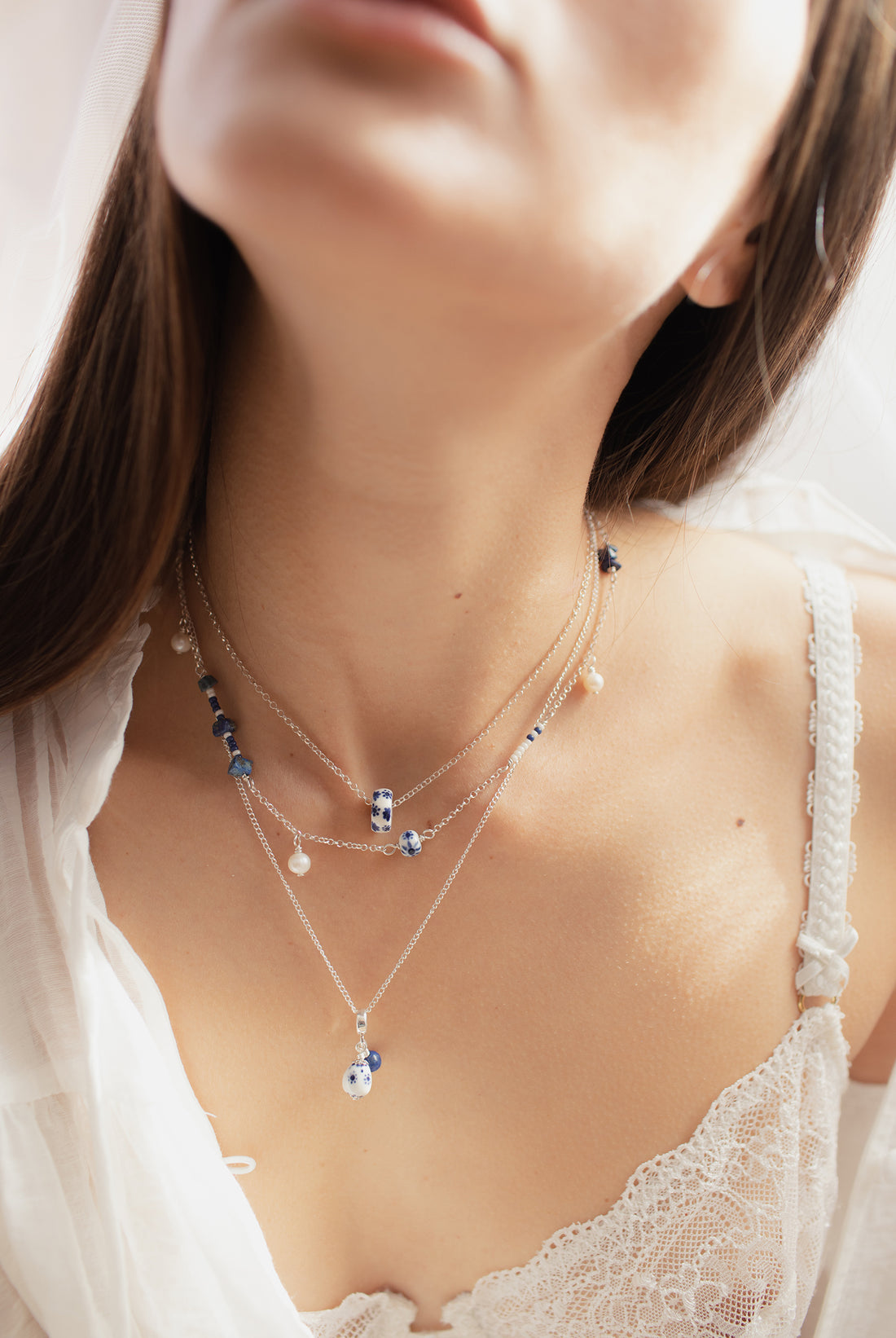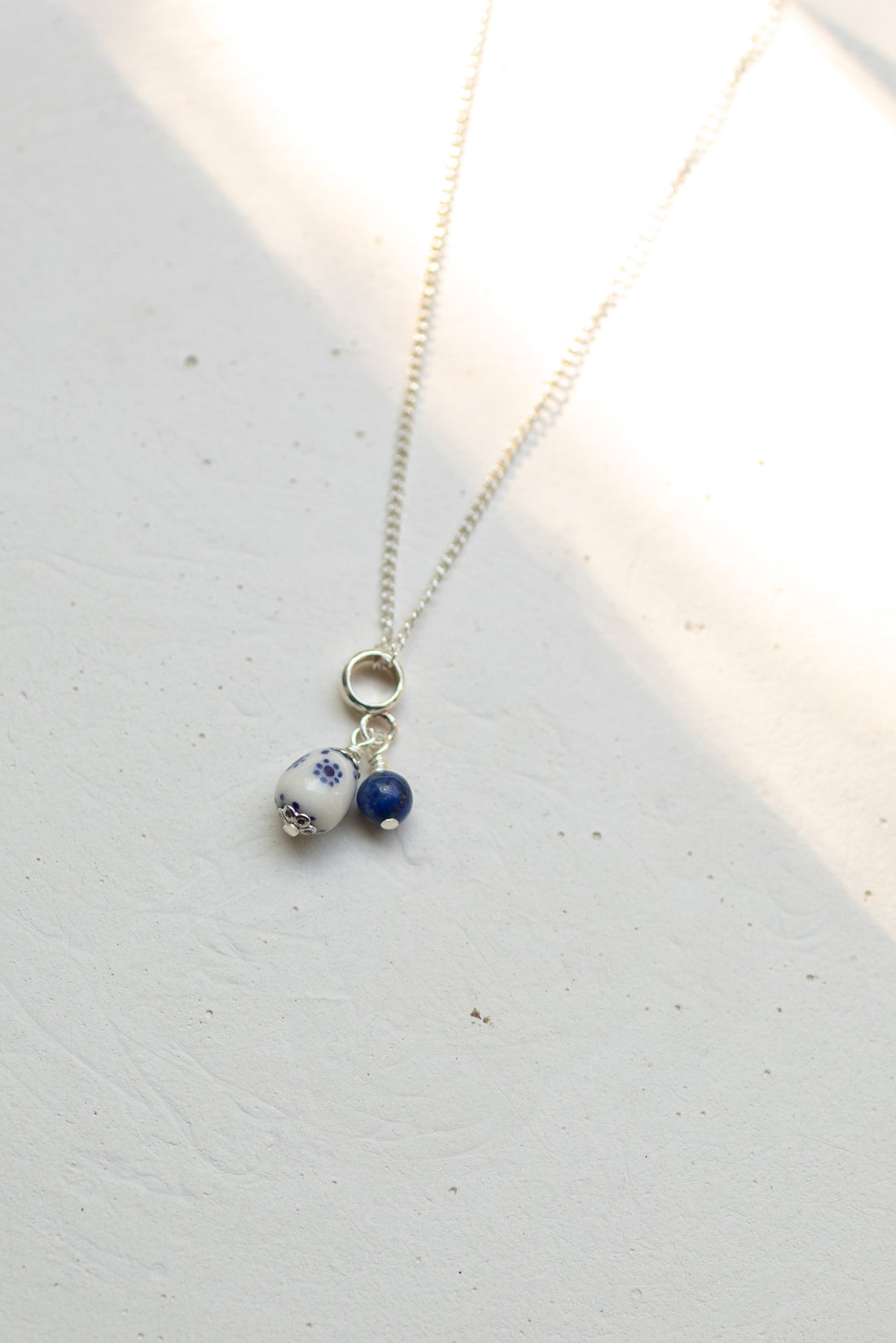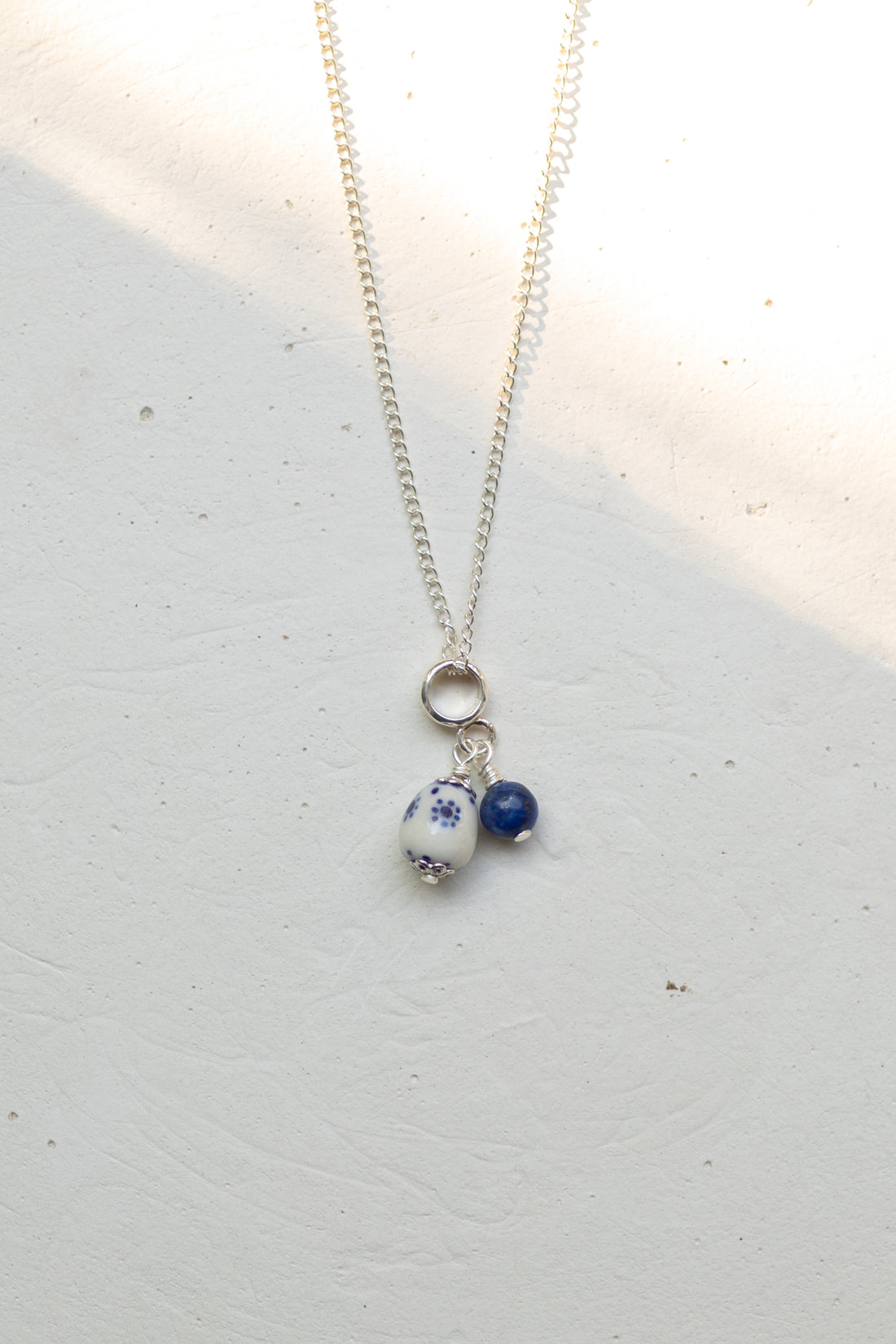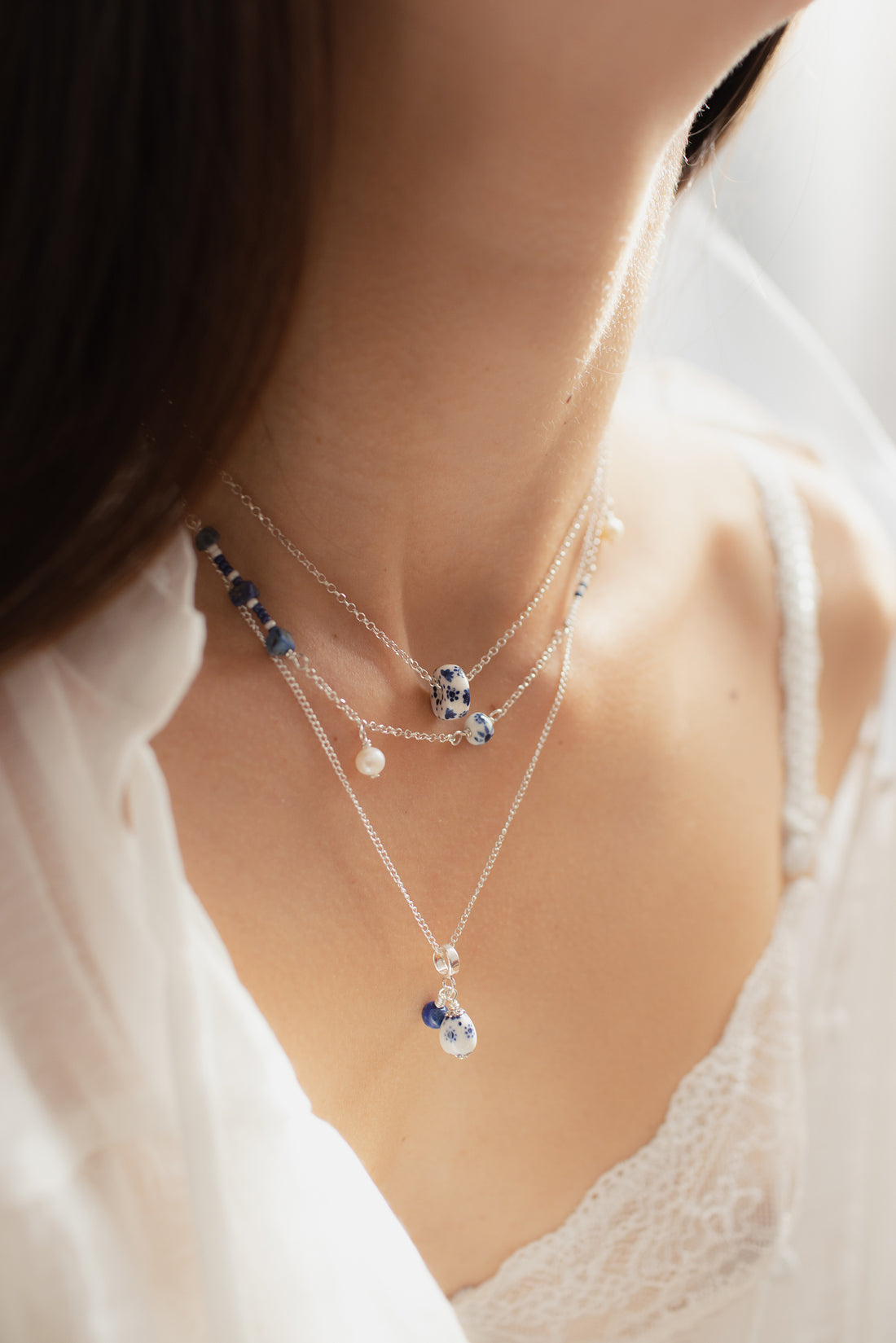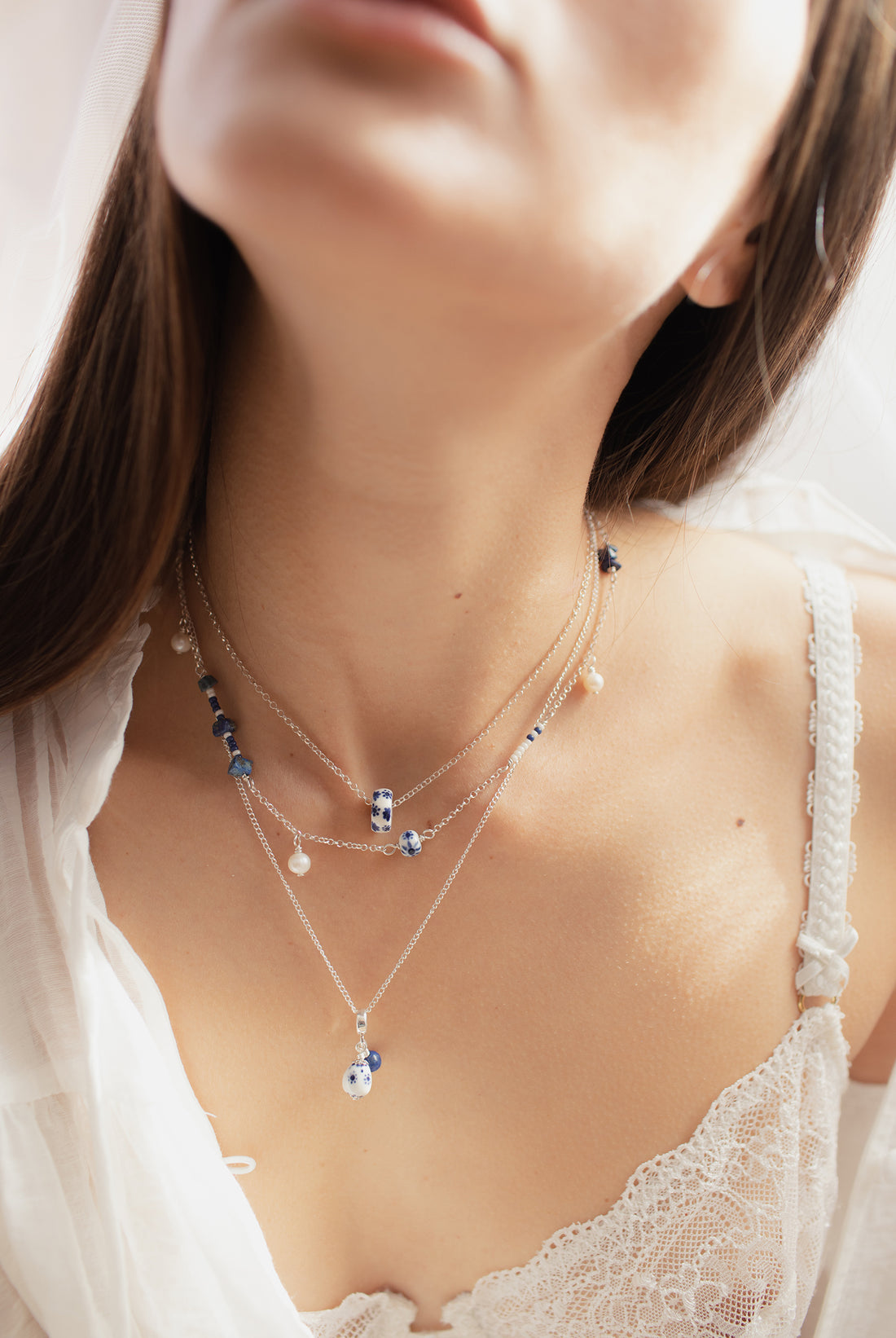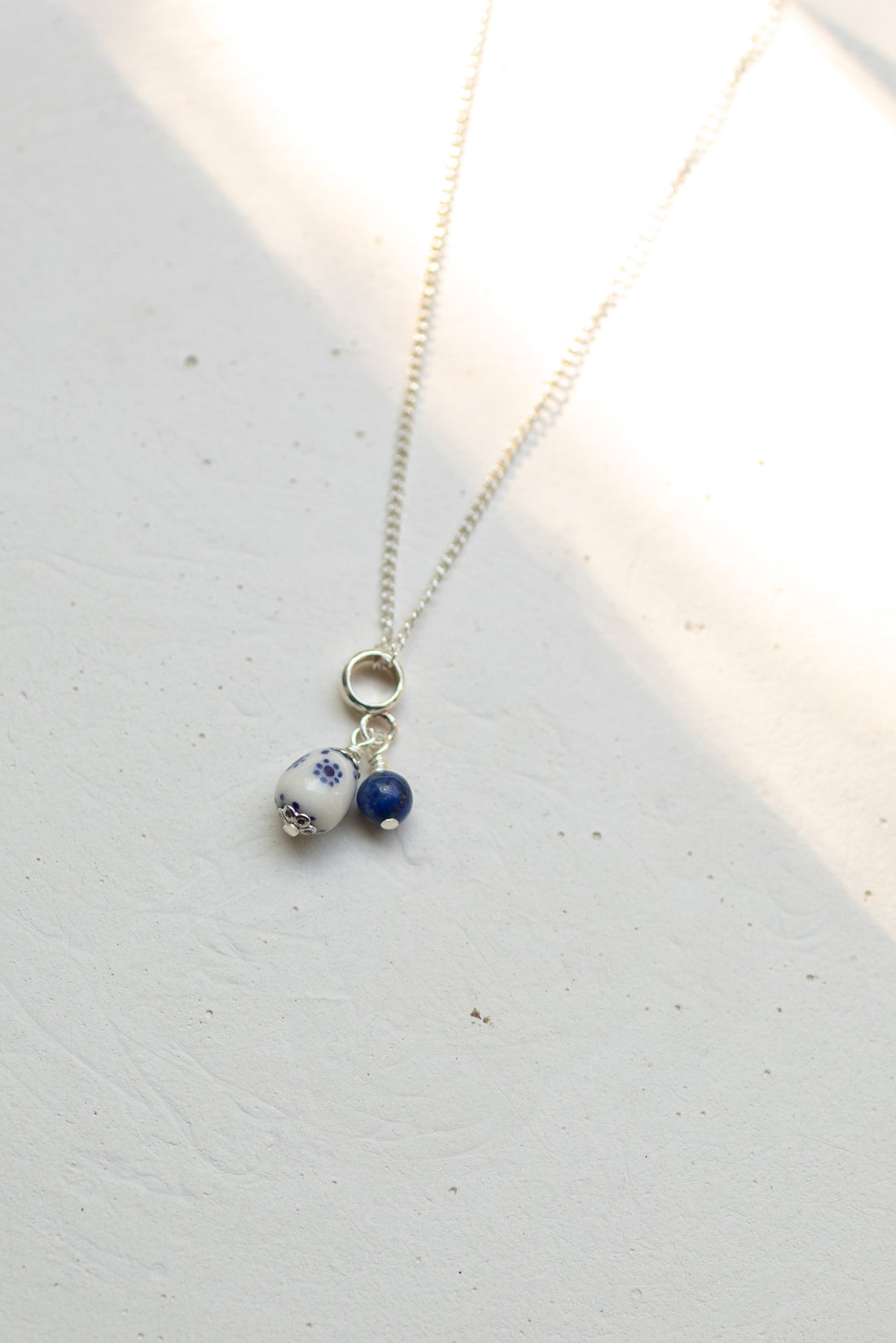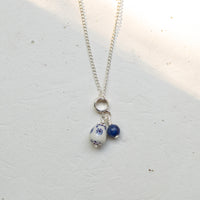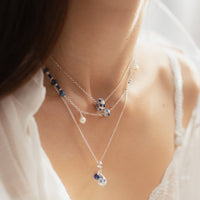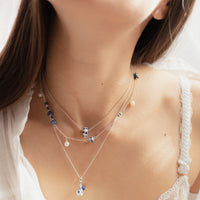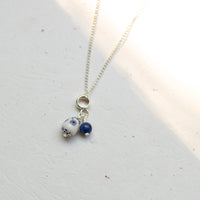 Size Guide
Affection talks about relationships: a parental relationship with their children.
The porcelain represents the parent, and next to it the lapis lazuli, its child.
Joined by the same thread, but not soldered next to each other.
Sort of like in life, sometimes closer and sometimes farther apart.
An ode to the freedom to be there, to go, to stay or to return.
Size:
45cm + 5cm extender length

Materials:
*white porcelain typically used in Nove (Vicenza) modelled and decorated by hand
*925 silver to be chosen between: not plated or 18kt yellow gold plated
*lapis lazuli

100% Made in Italy
100% Made in Vicenza
Delivery times:
Manufacturing this necklace takes about 3/4 WORKING WEEKS, courier delivery time not taken into account.

Due to its characteristics, porcelain requires special manufacturing processes and production time may differ based on the complexity of the item being created.

If on the other hand you need to receive this jewel for a specific date, contact us at help@flonia.it before proceeding with the order, we will check together if it is possible to make it in time.