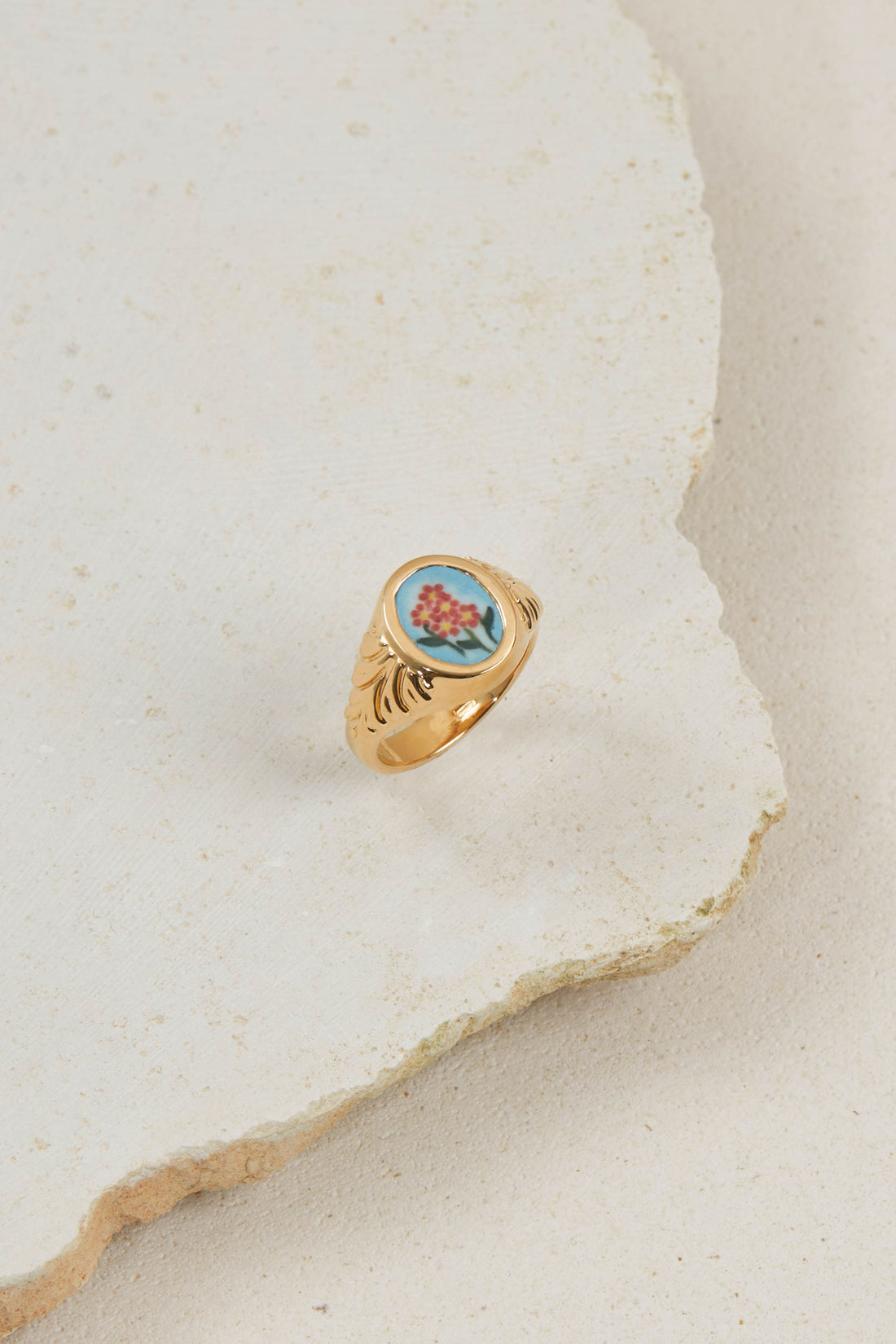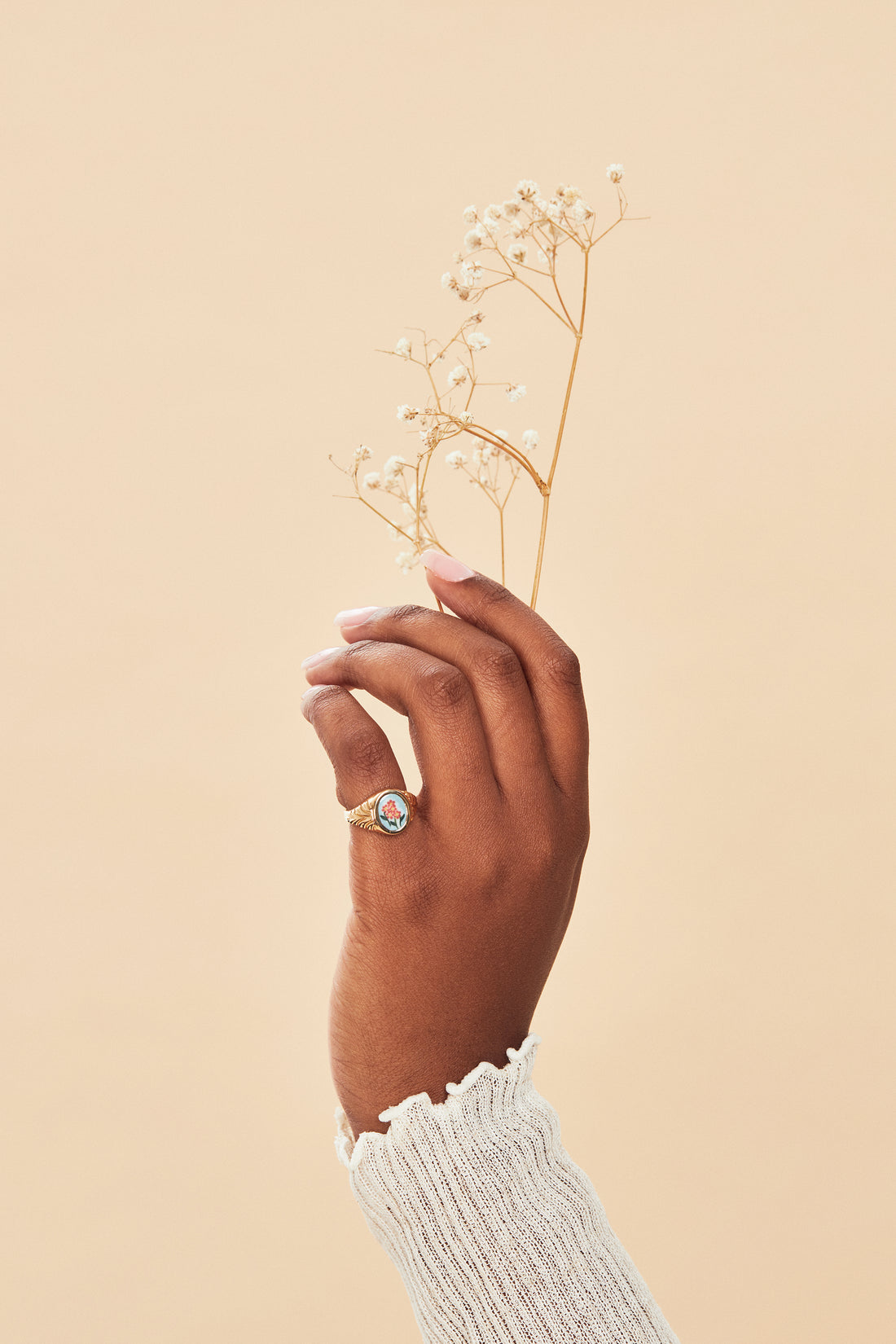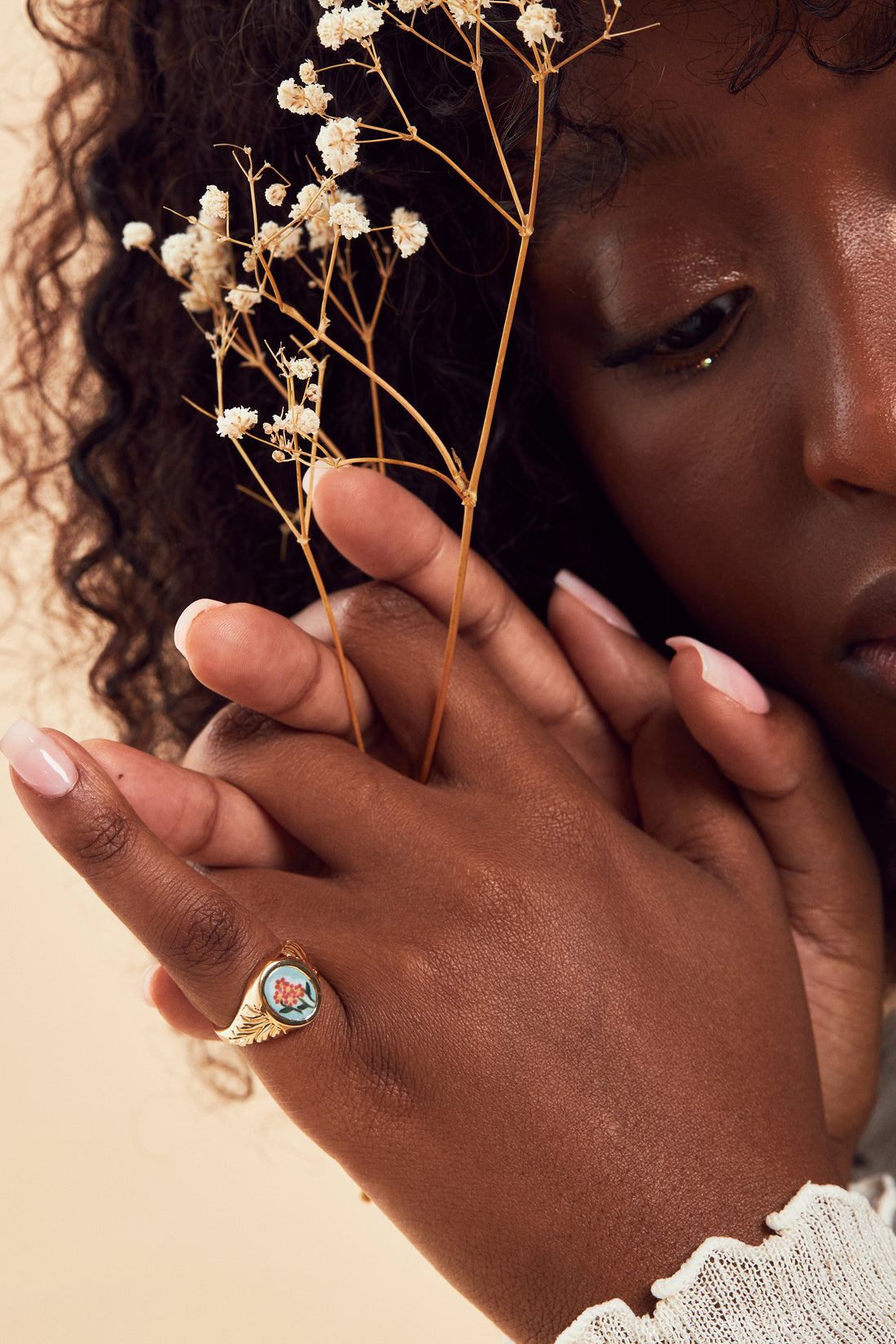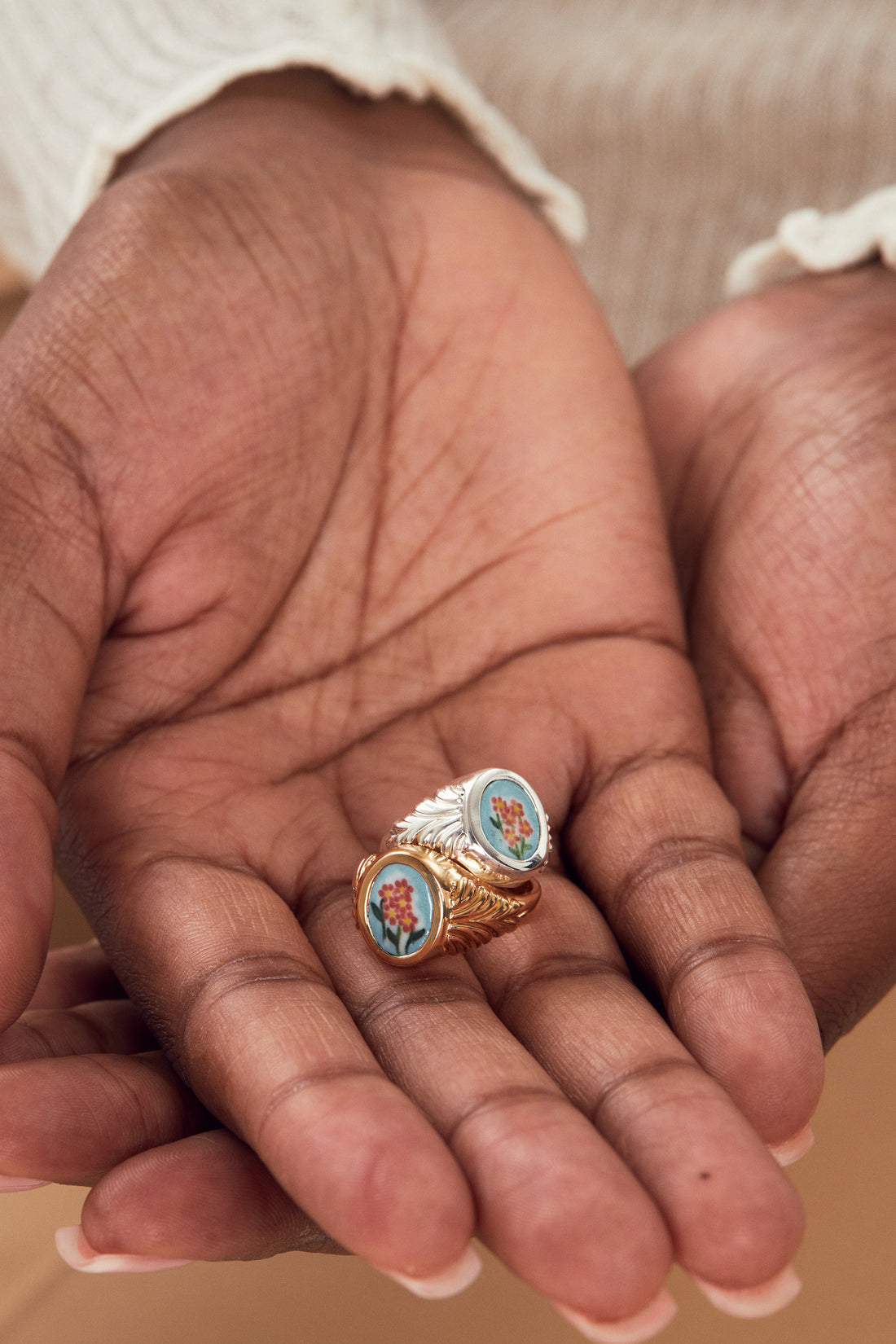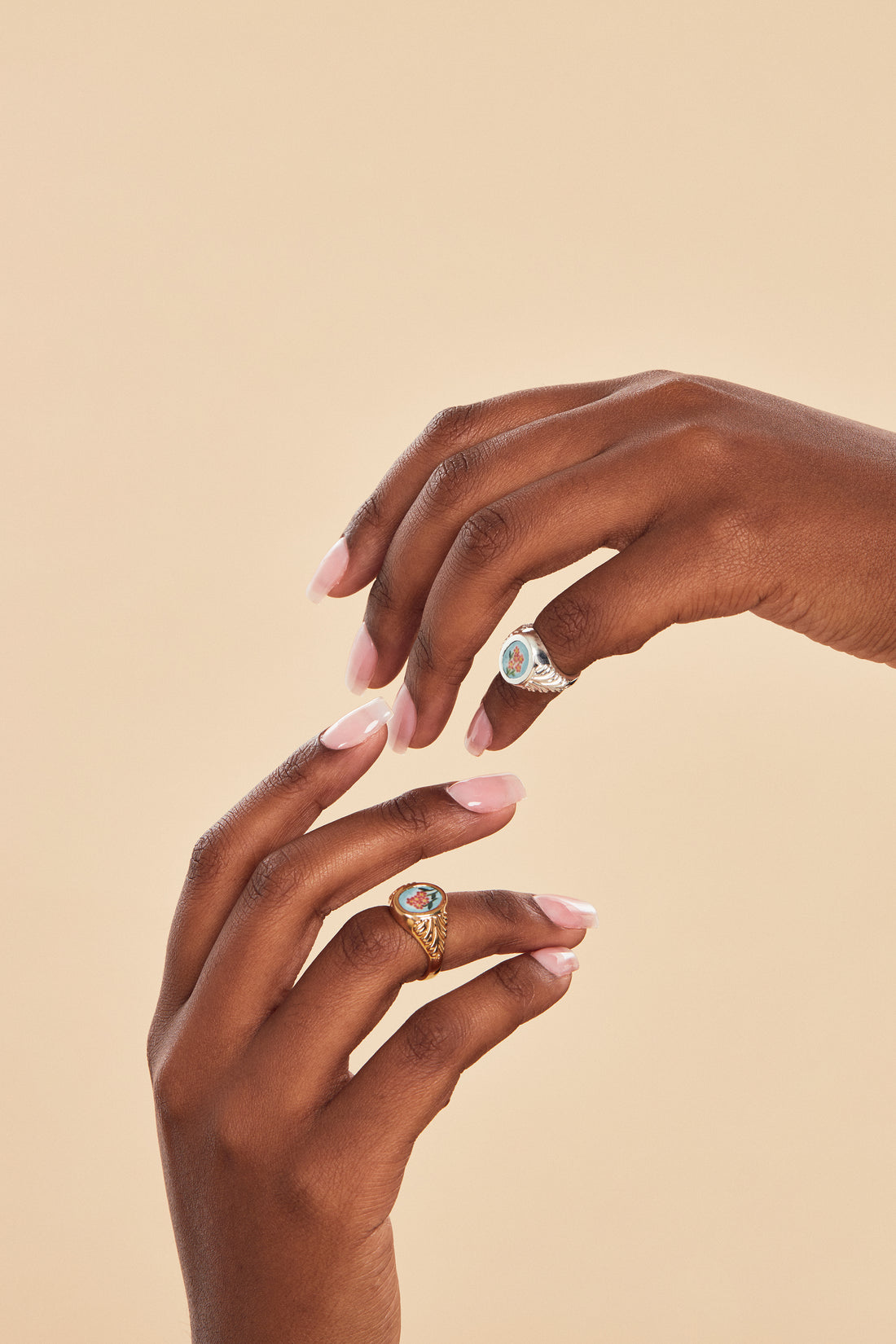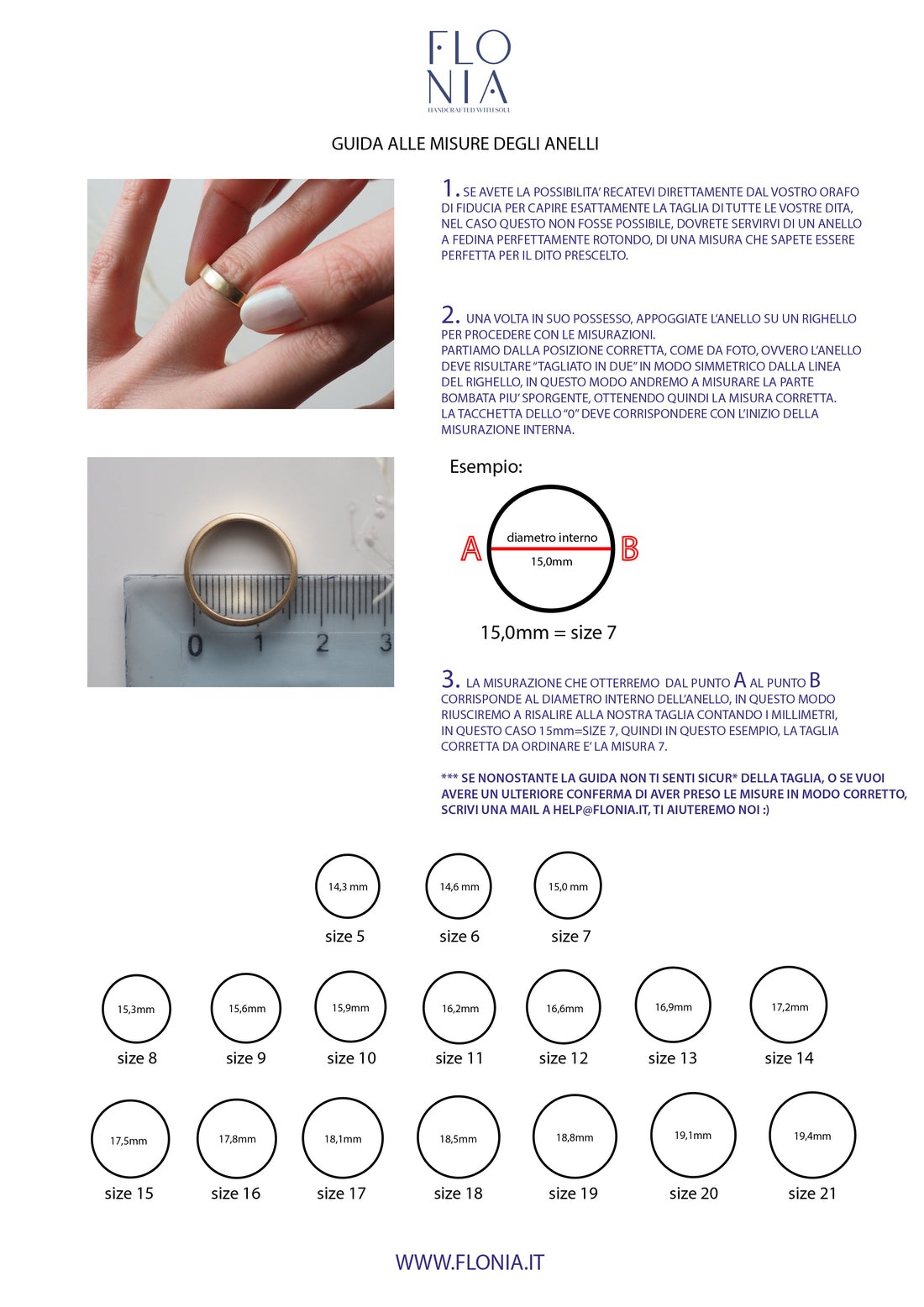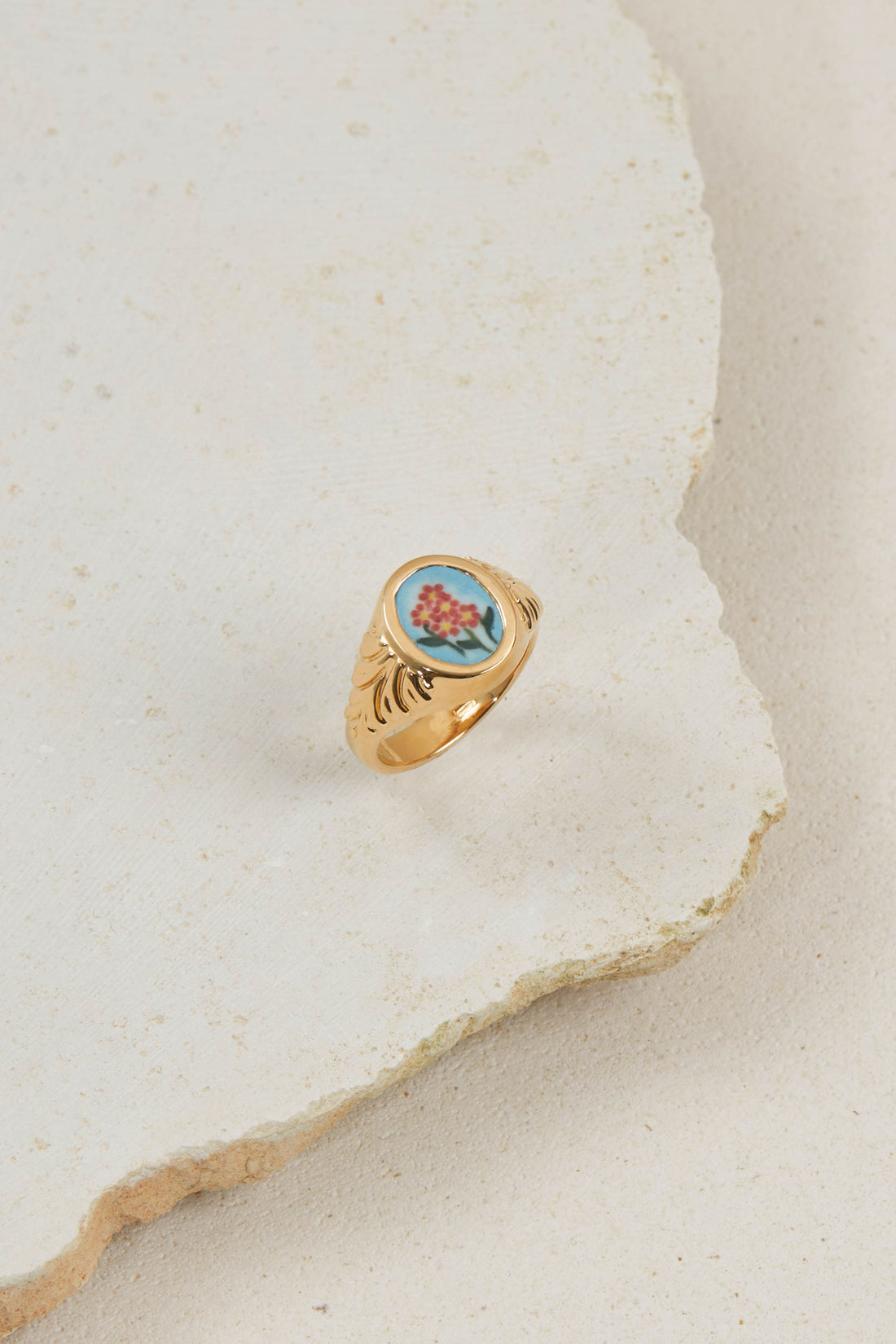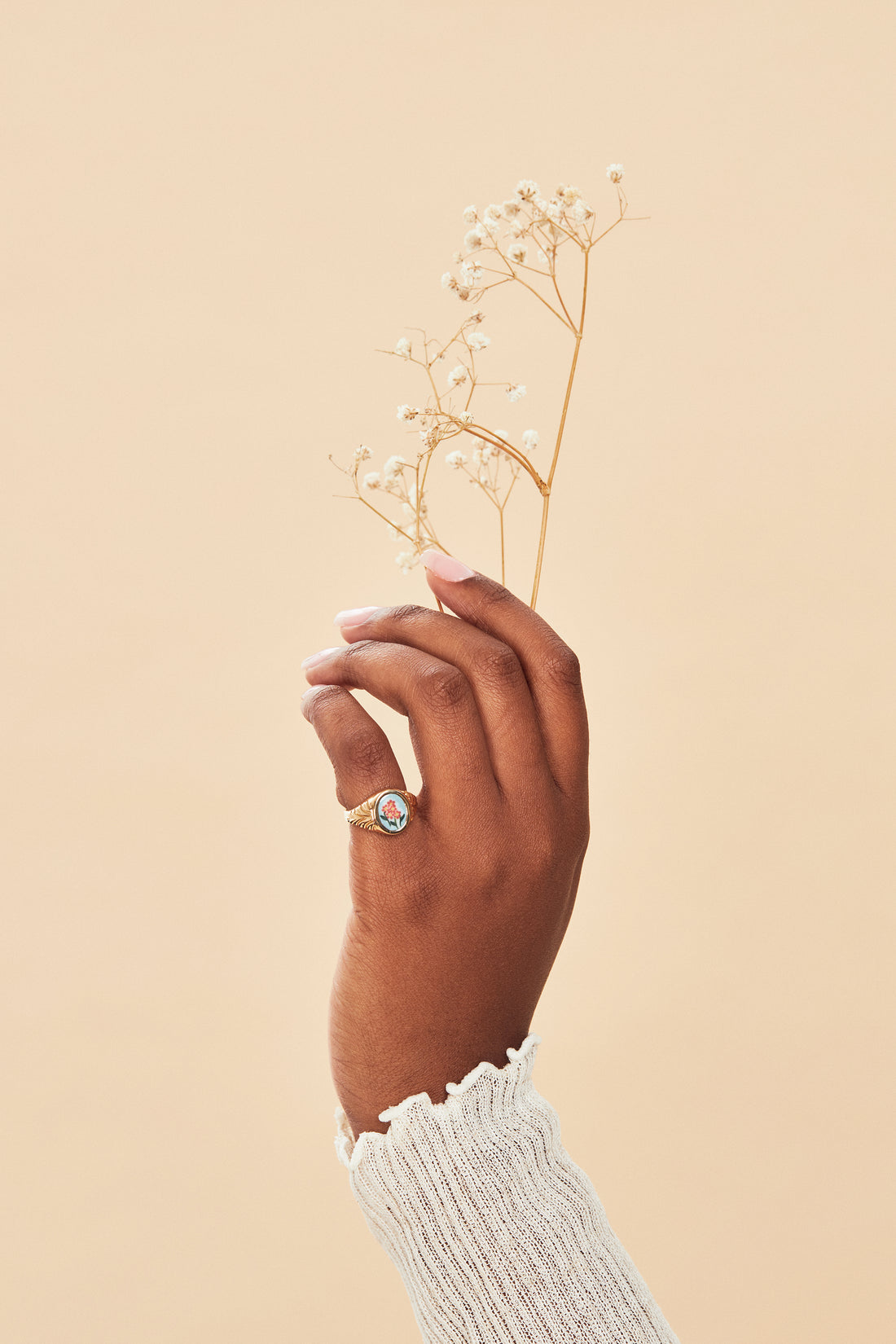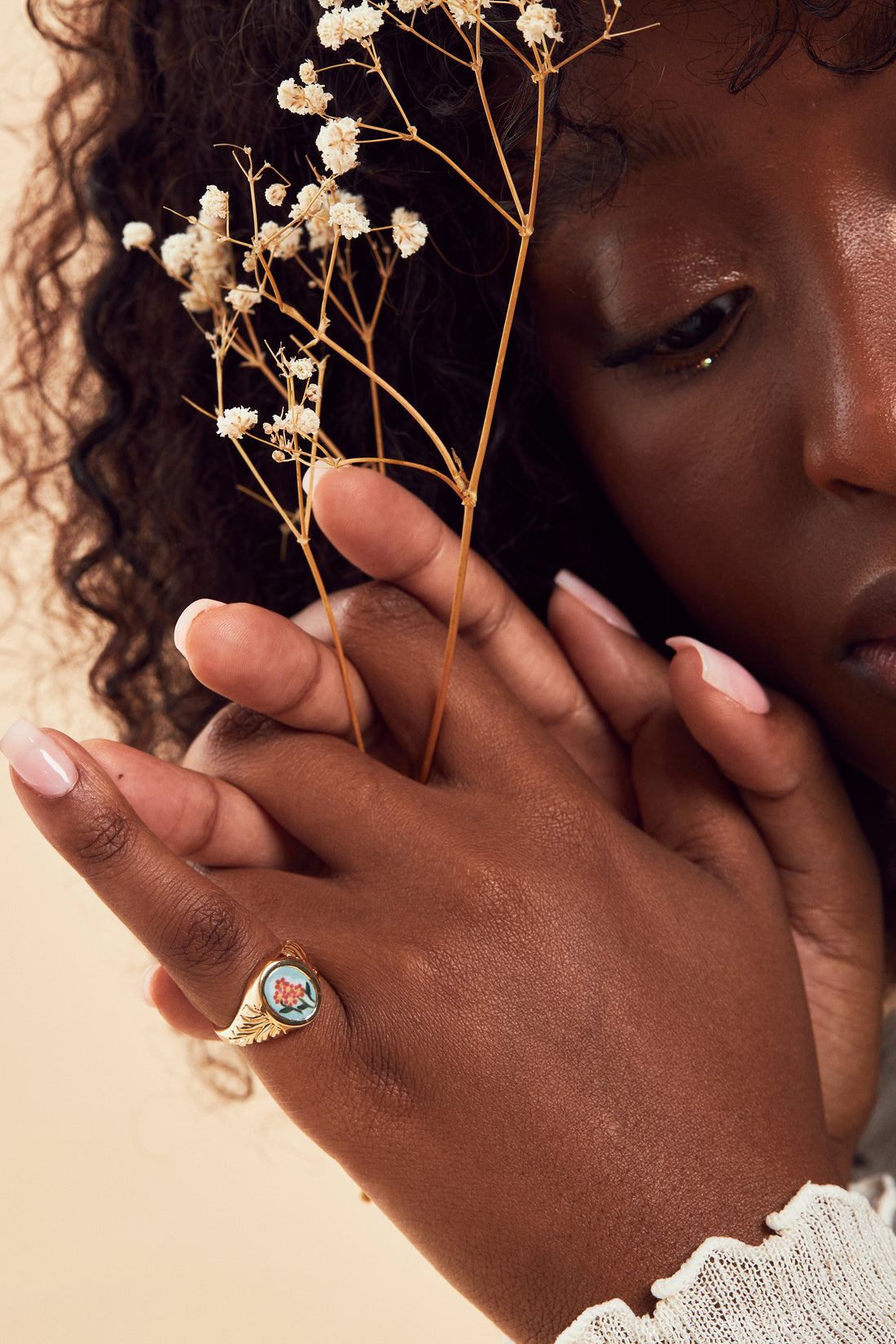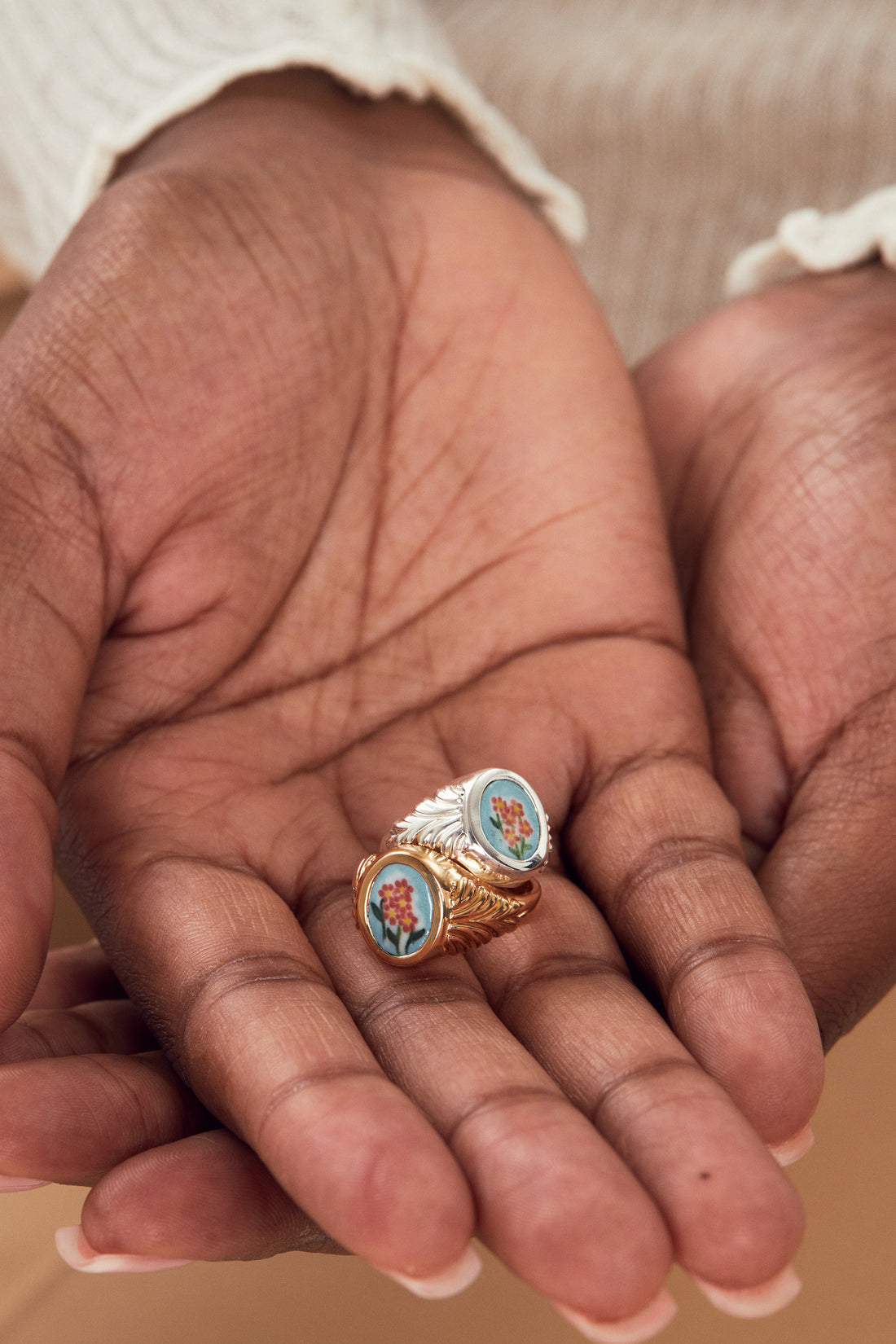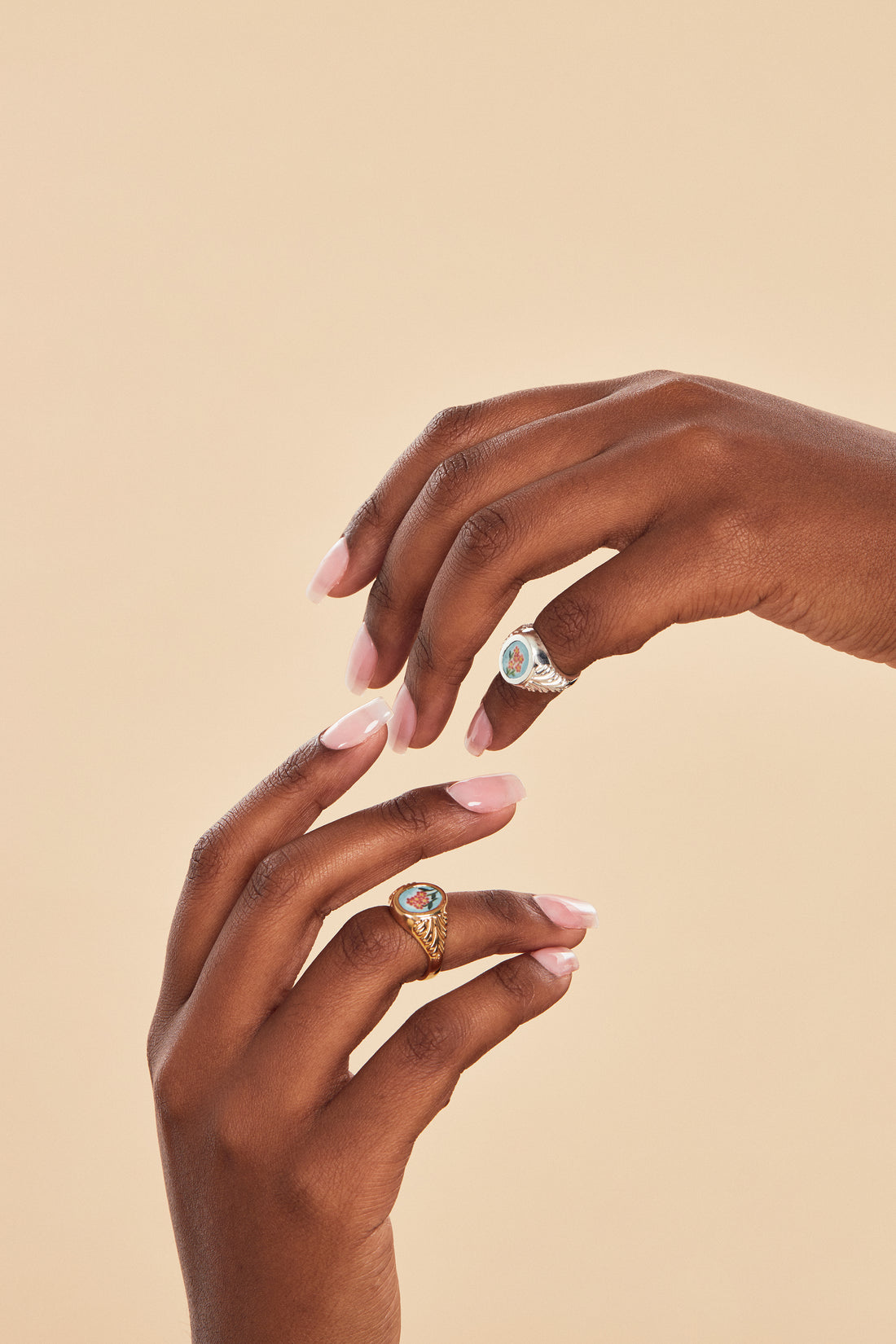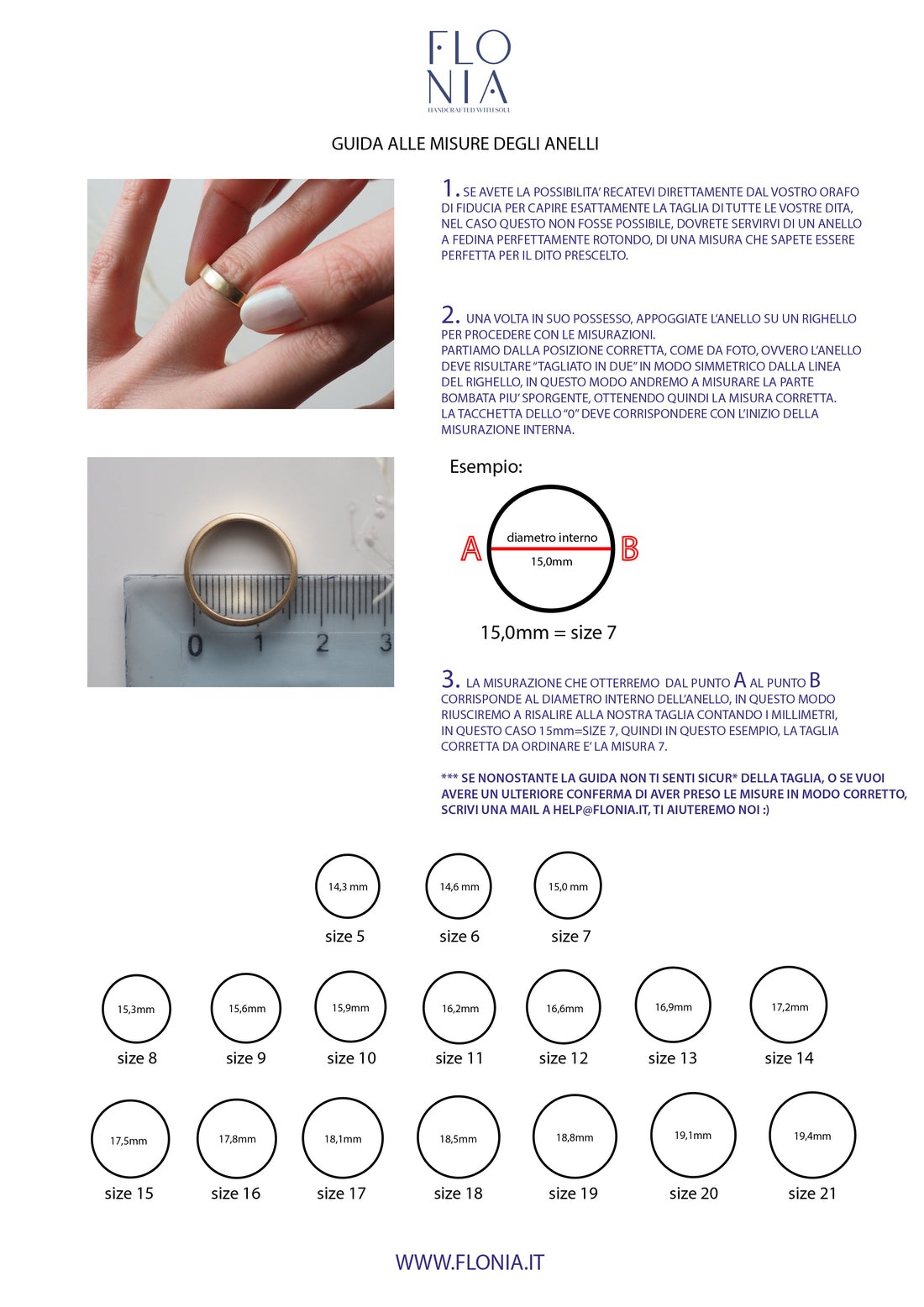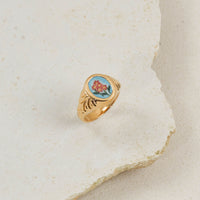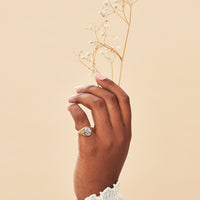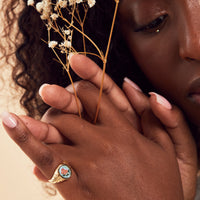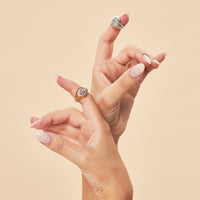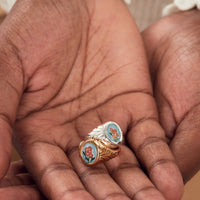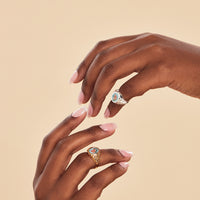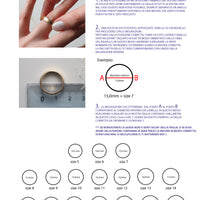 Size Guide
We unconsciously tend to compare our lives with that of others as if our existences are constantly in competition.
We only see how much "the grass is greener on the other side," yet this approach creates quite a bit of suffering and false expectations in us.
With "Our Garden," we want to remind people to rejoice and rediscover what they already possess, freeing them from the toxic thoughts that drive them to compare their lives with those of others.

Size:
9, 10, 12, 14, 16, 18, 20, 22

Materials:
*white porcelain typically used in Nove (Vicenza) modelled and decorated by hand
*925 silver: 18kt yellow gold plated

100% Made in Italy
100% Made in Vicenza

Custom made ring: see size guide.
Not sure which size to choose? Write to us at help@flonia.it
Delivery times:
Manufacturing this ring takes about 4 WORKING WEEKS, courier delivery time not taken into account.

Due to its characteristics, porcelain requires special manufacturing processes and production time may differ based on the complexity of the item being created.

If on the other hand you need to receive this jewel for a specific date, contact us at help@flonia.it before proceeding with the order, we will check together if it is possible to make it in time.