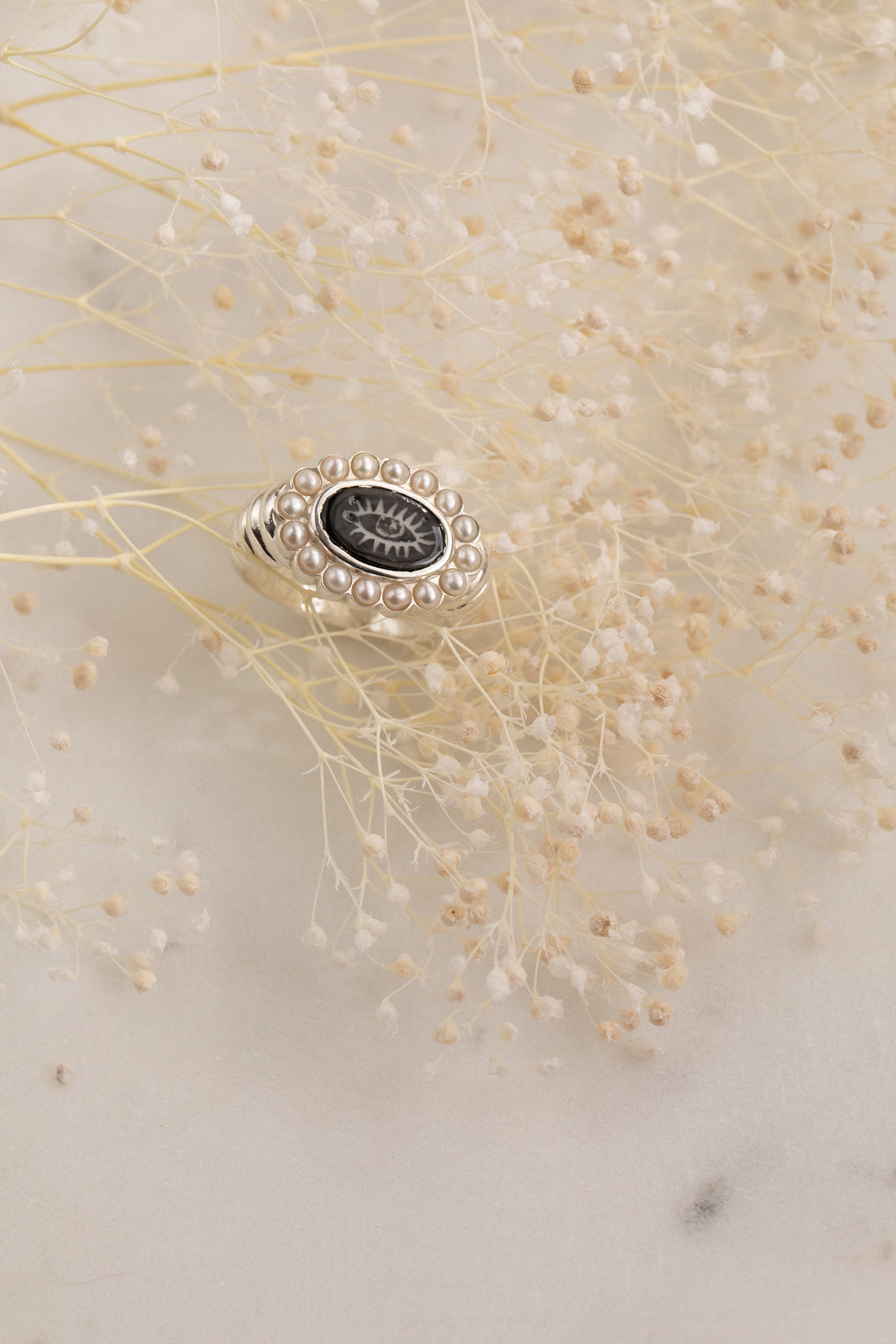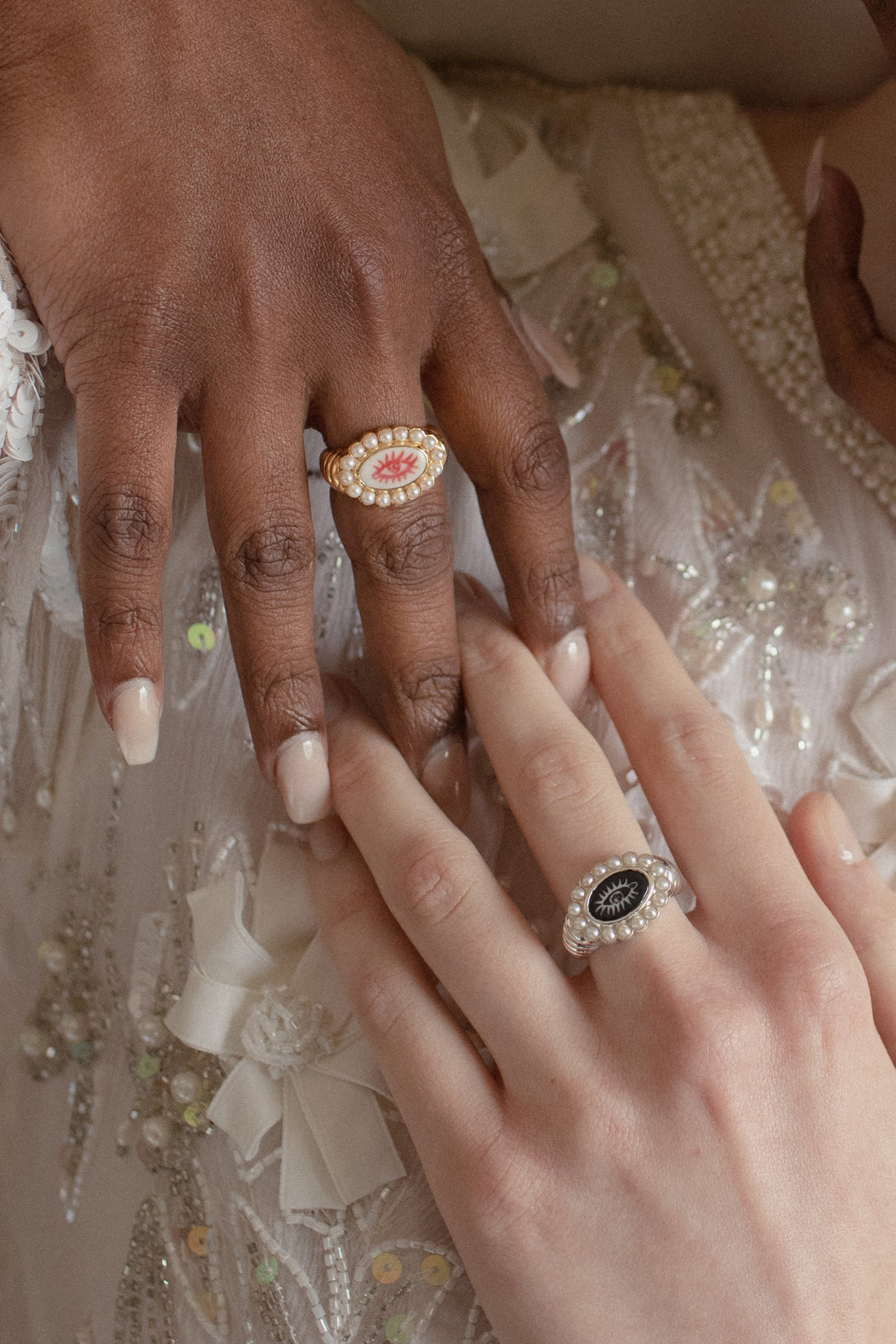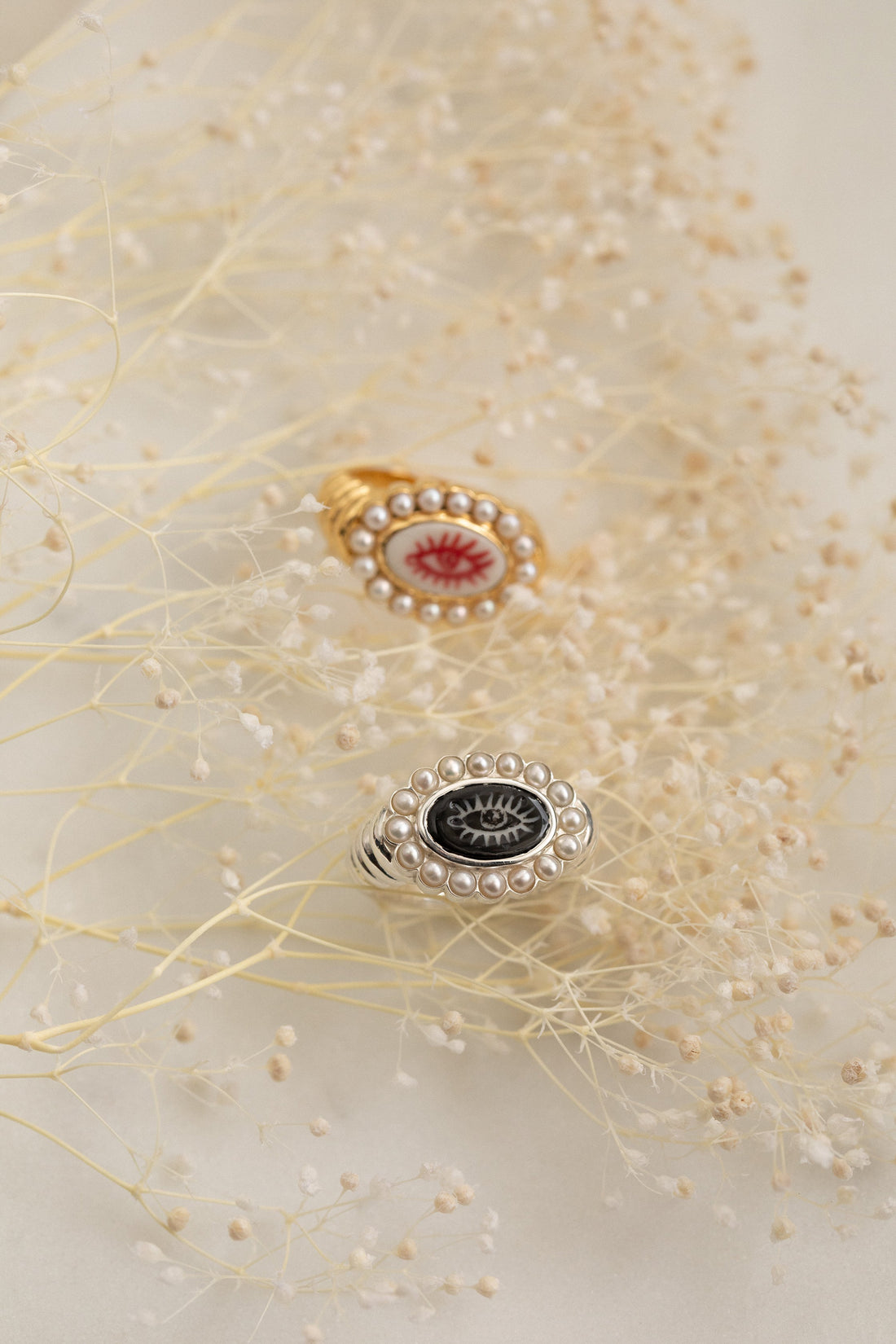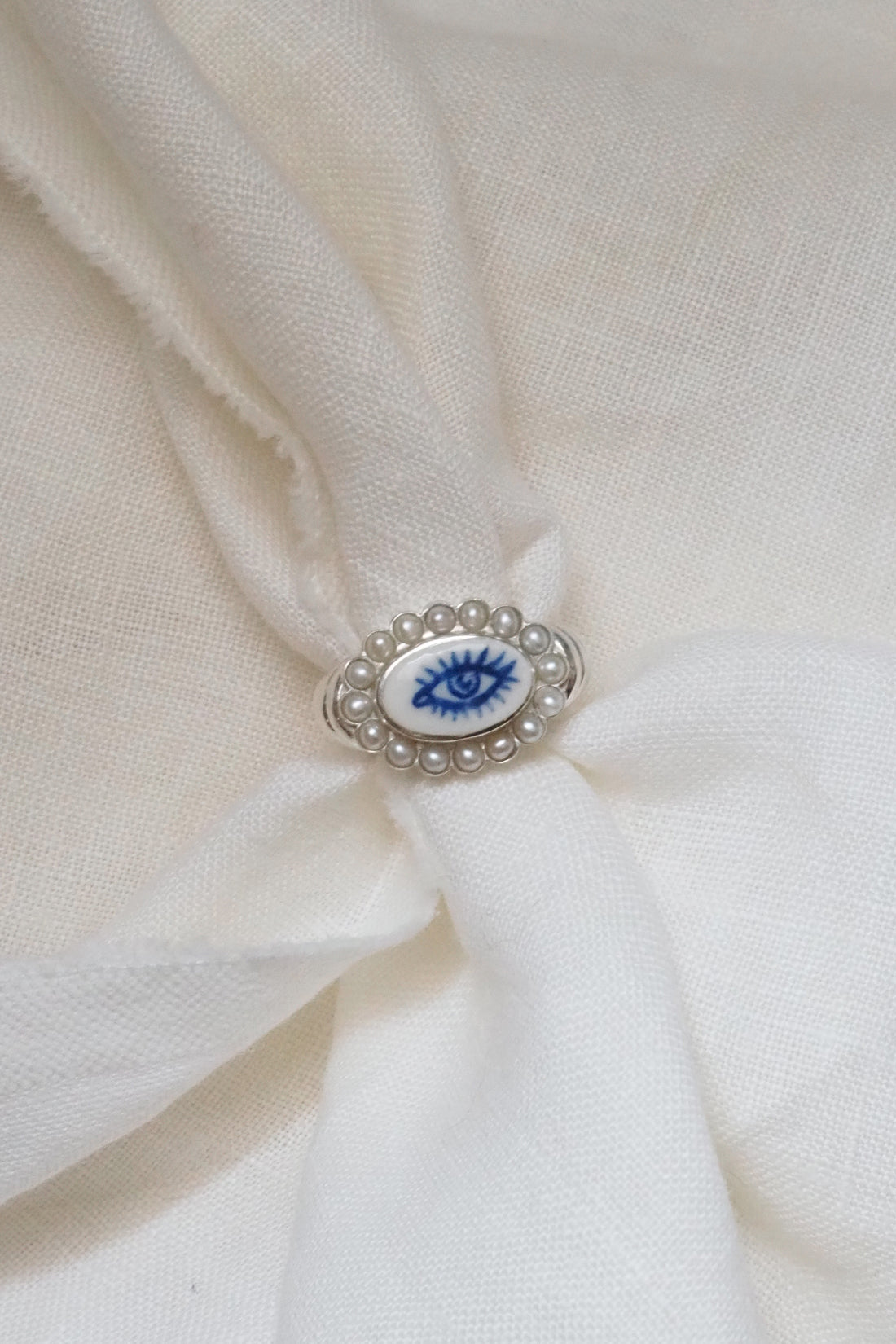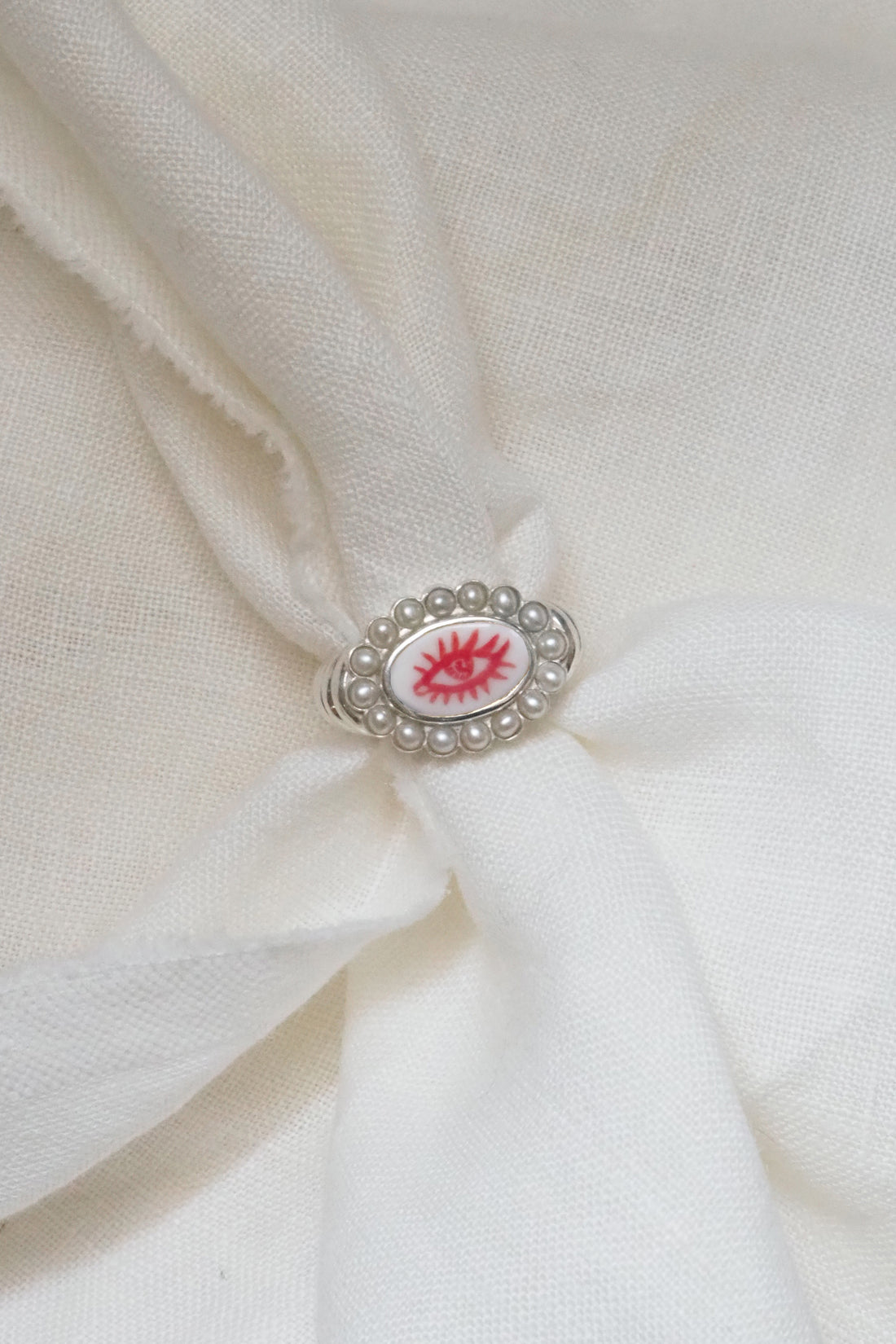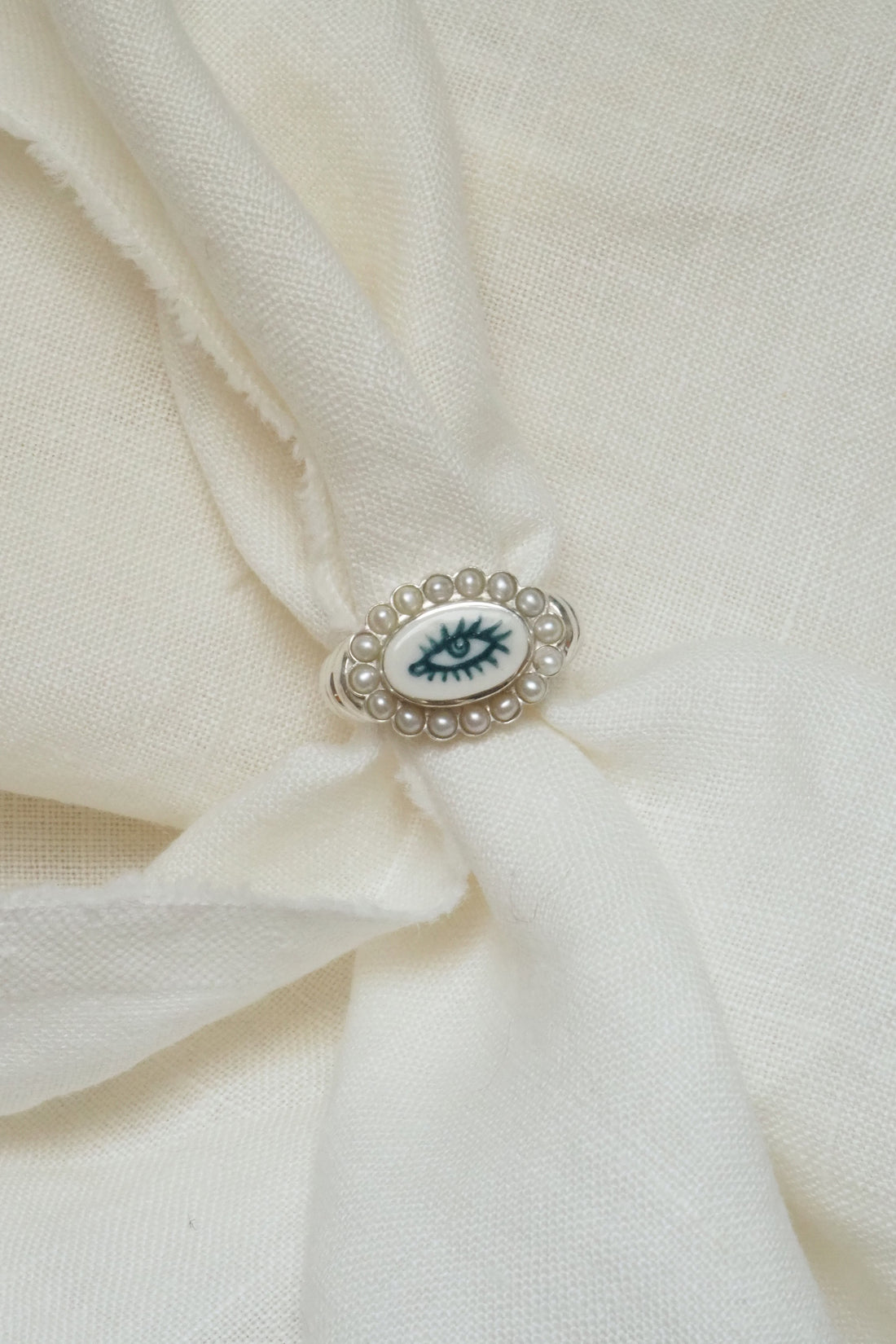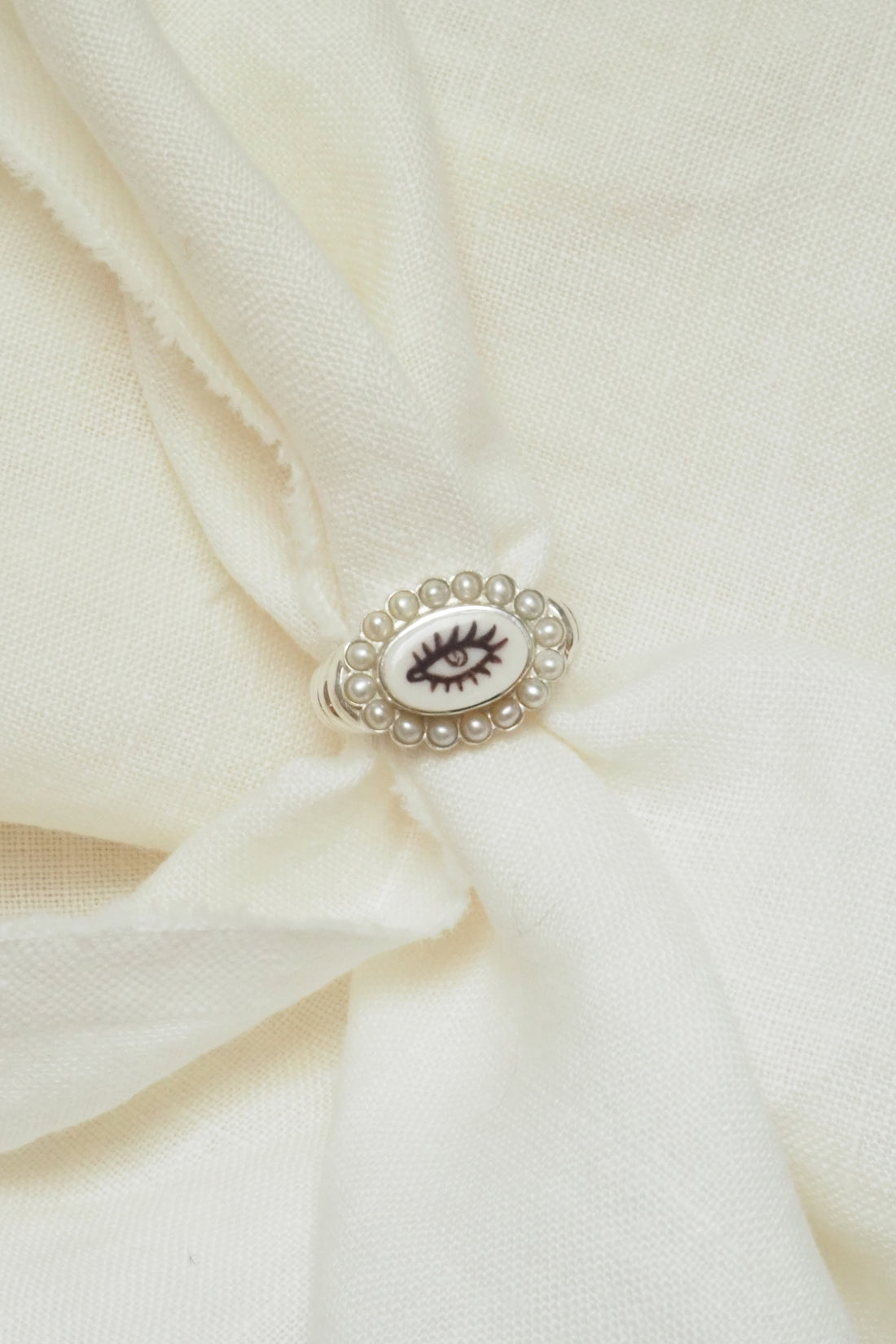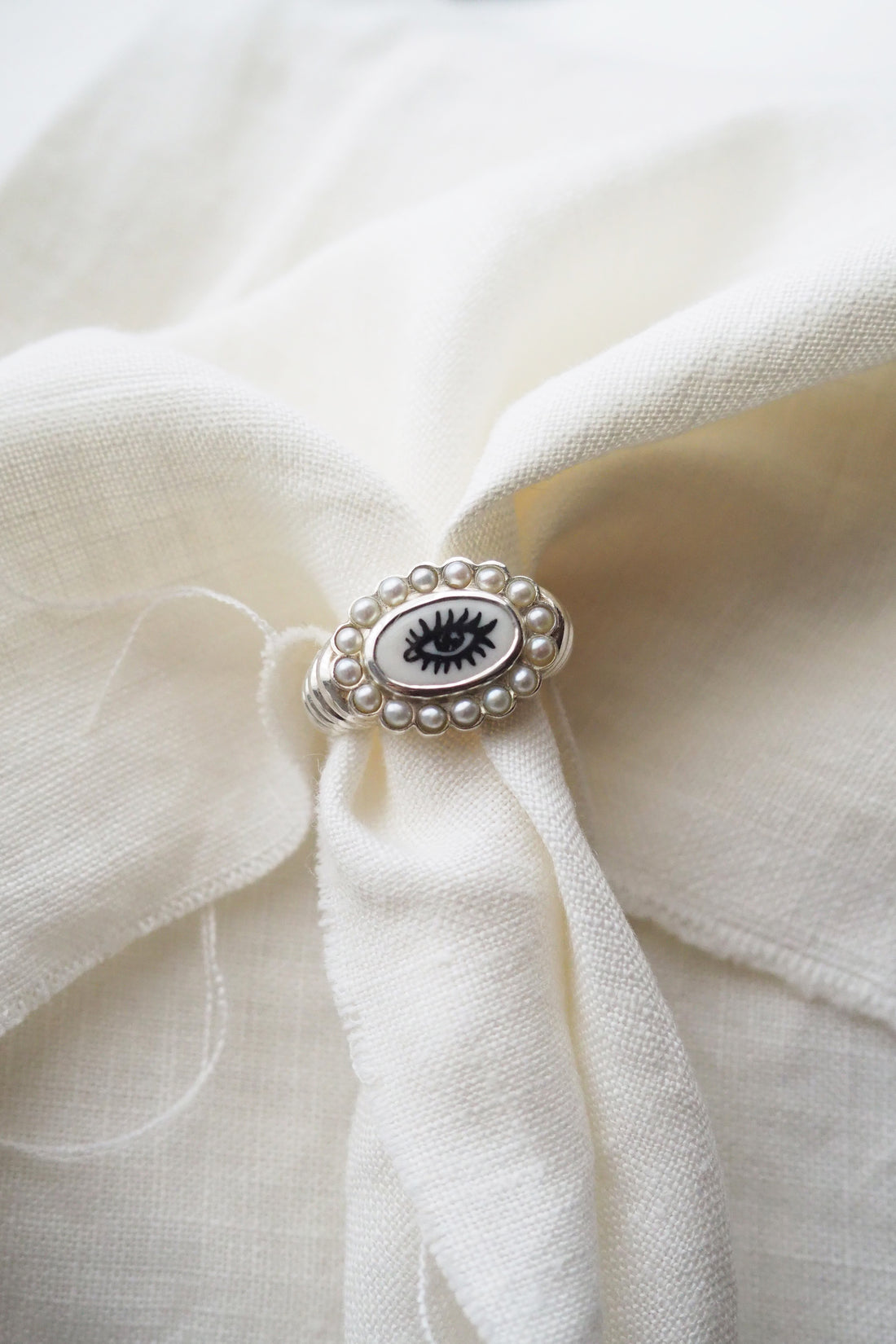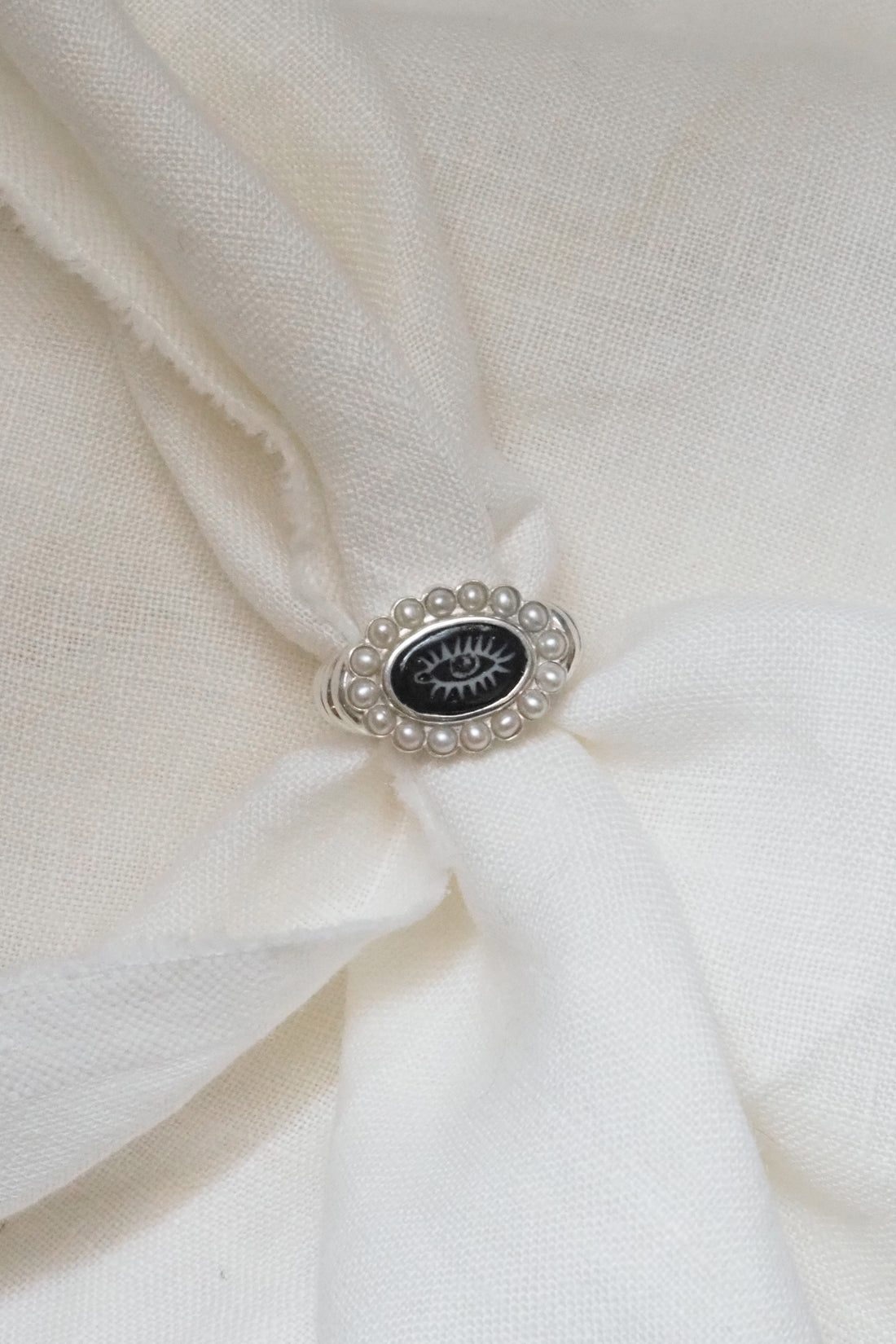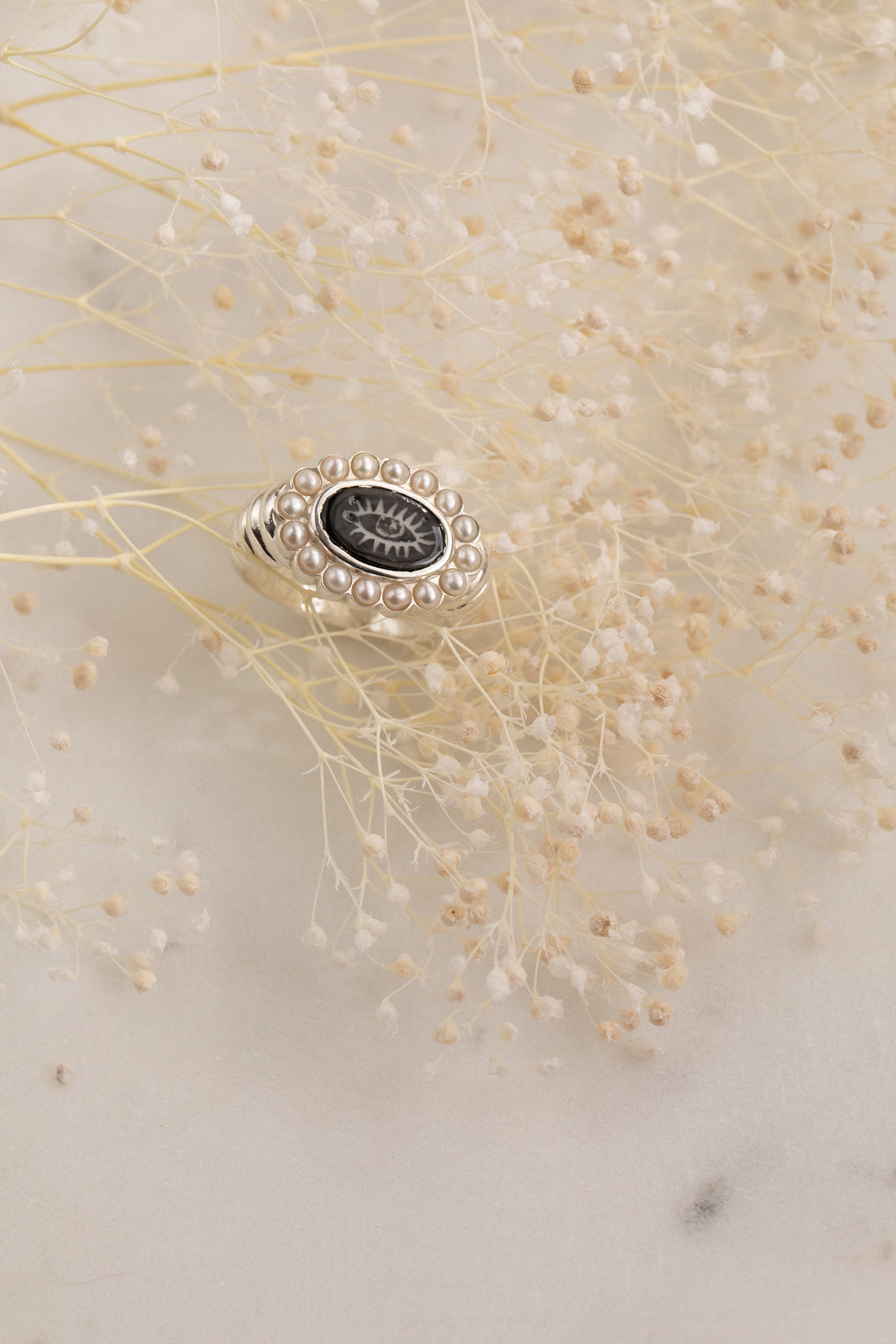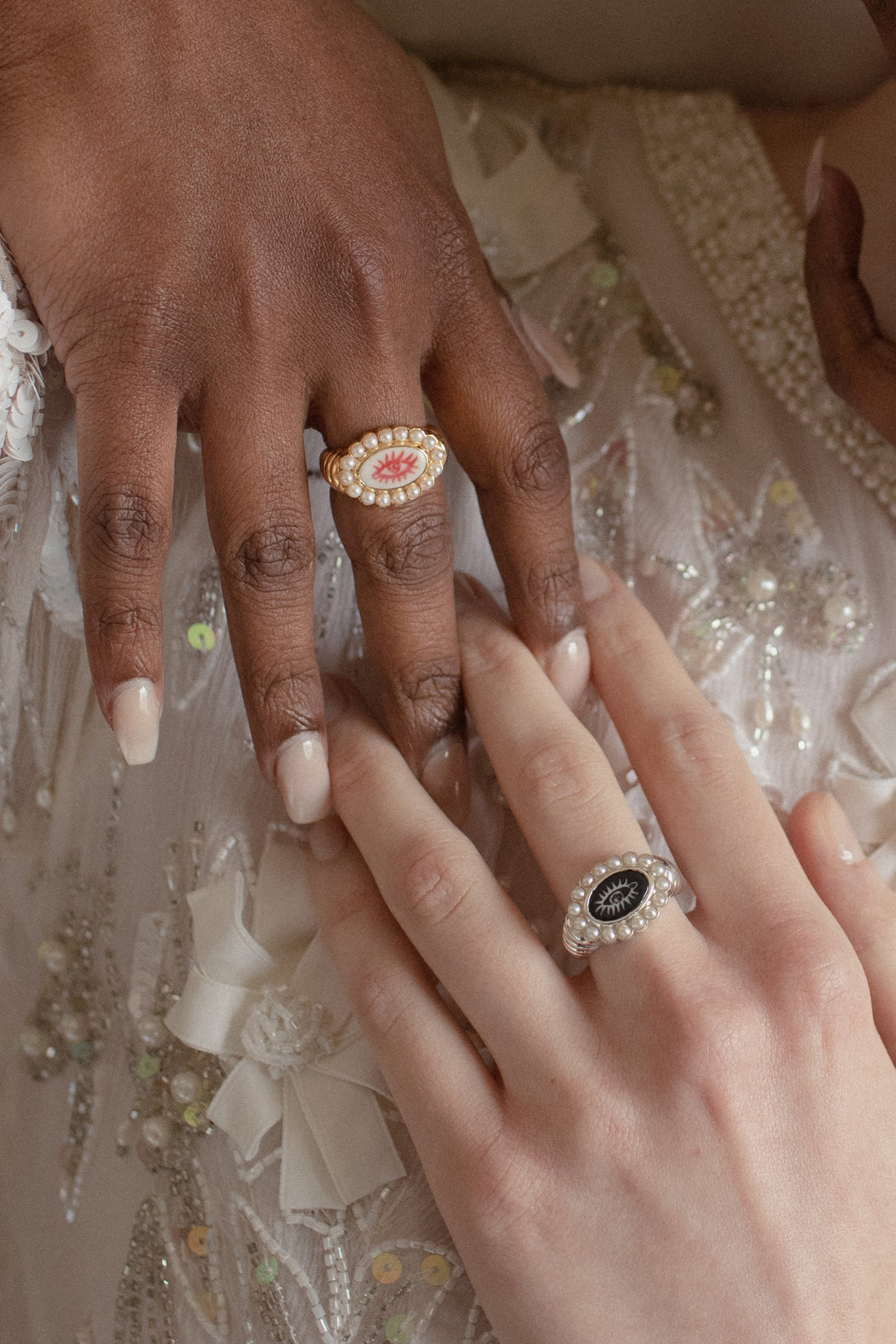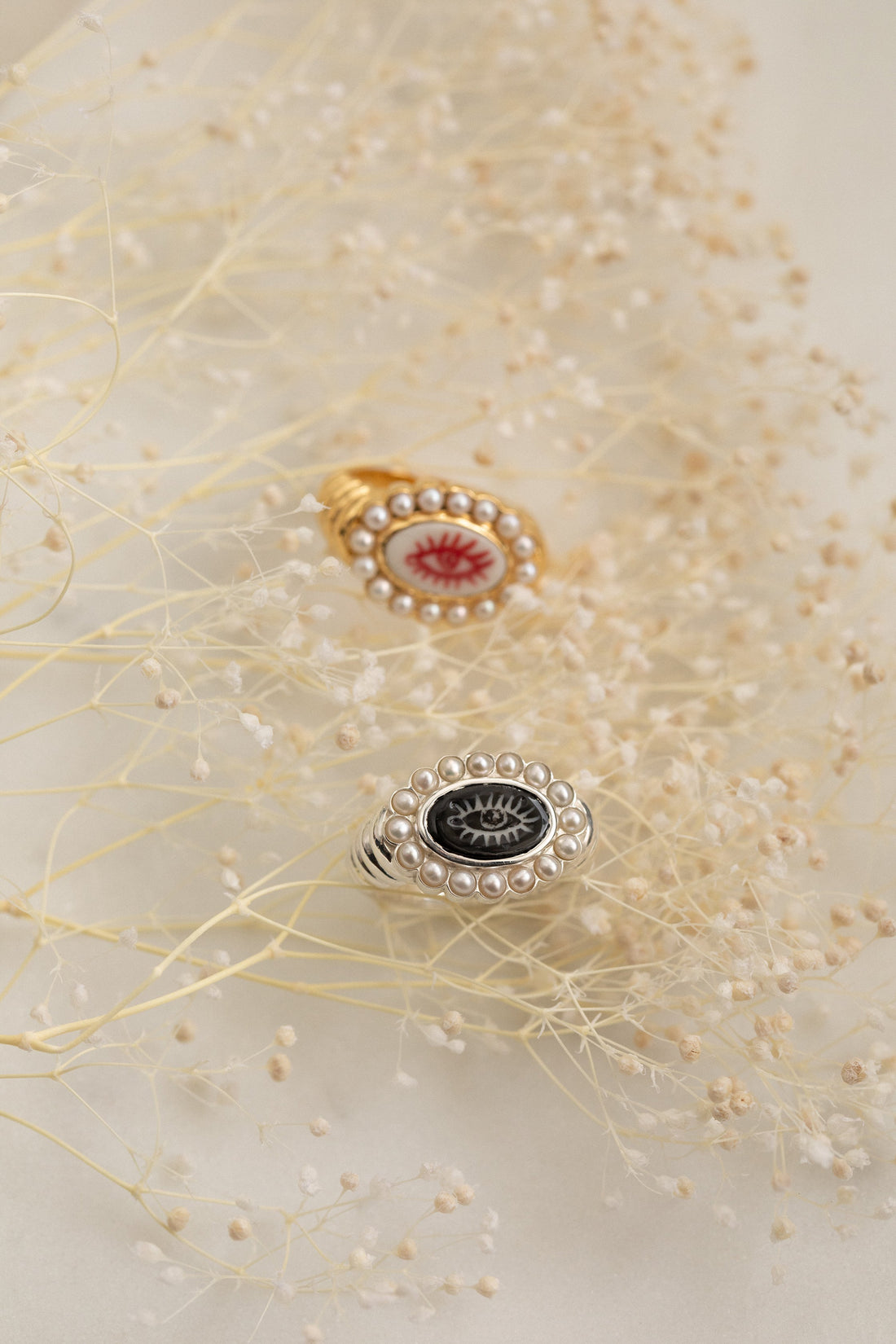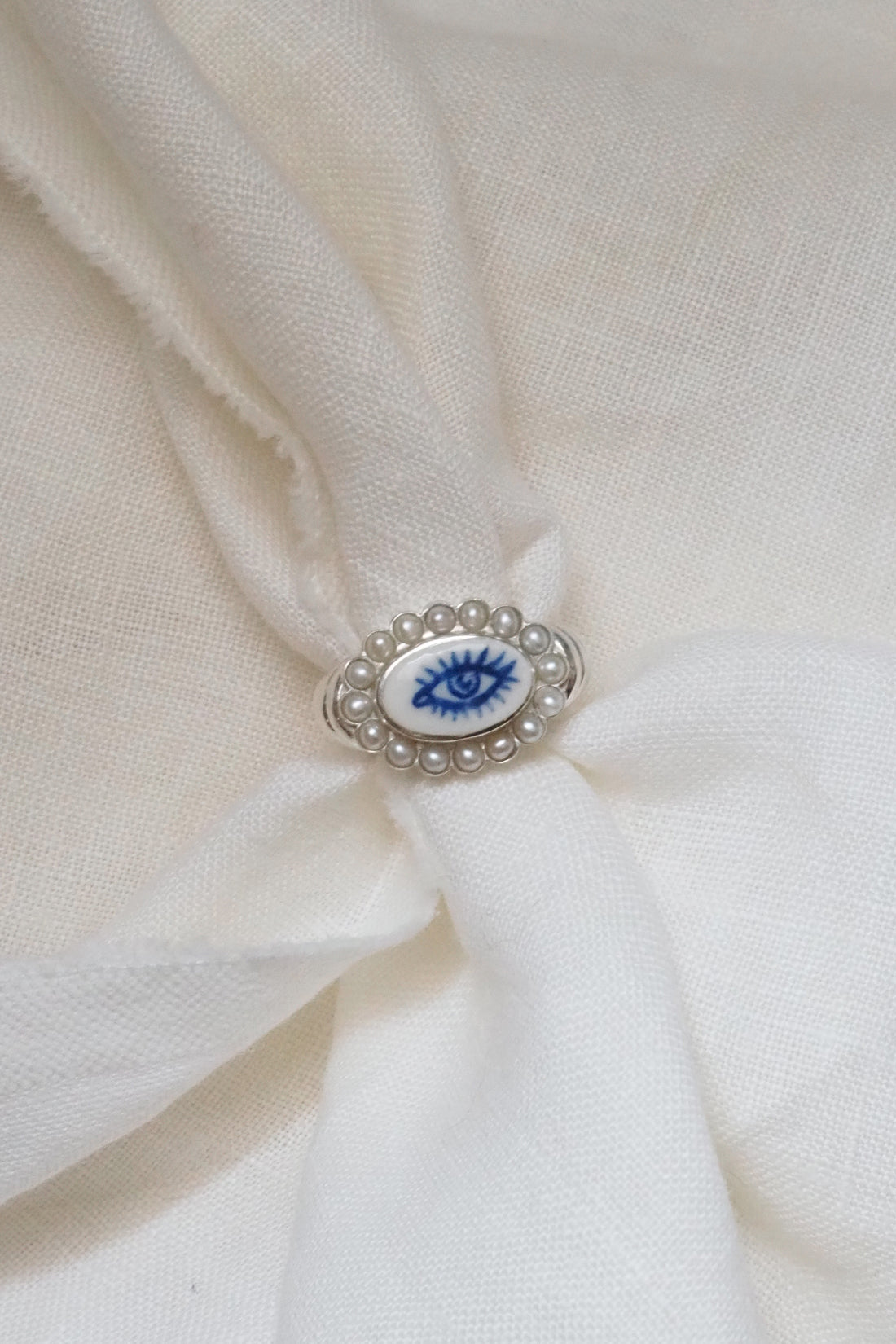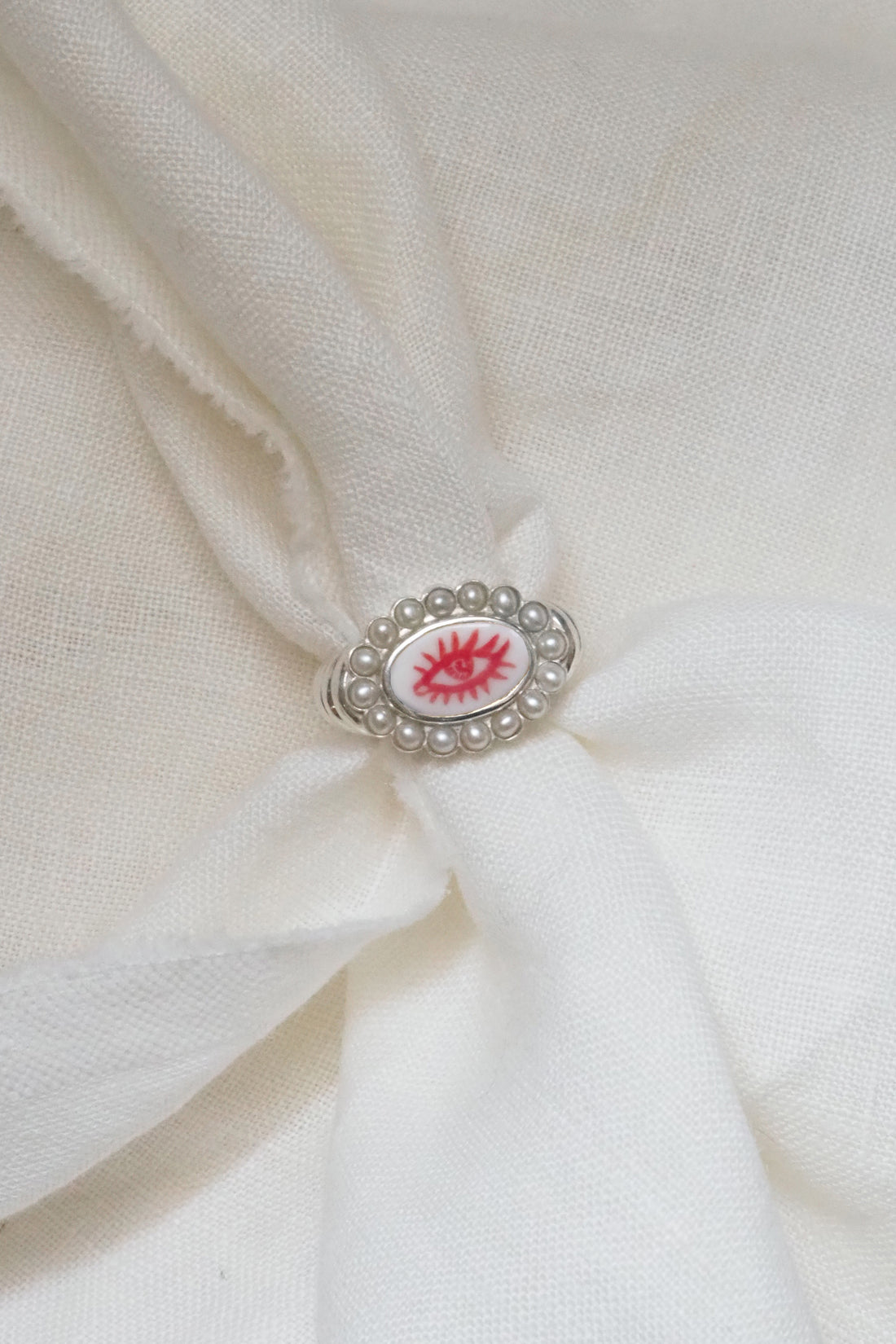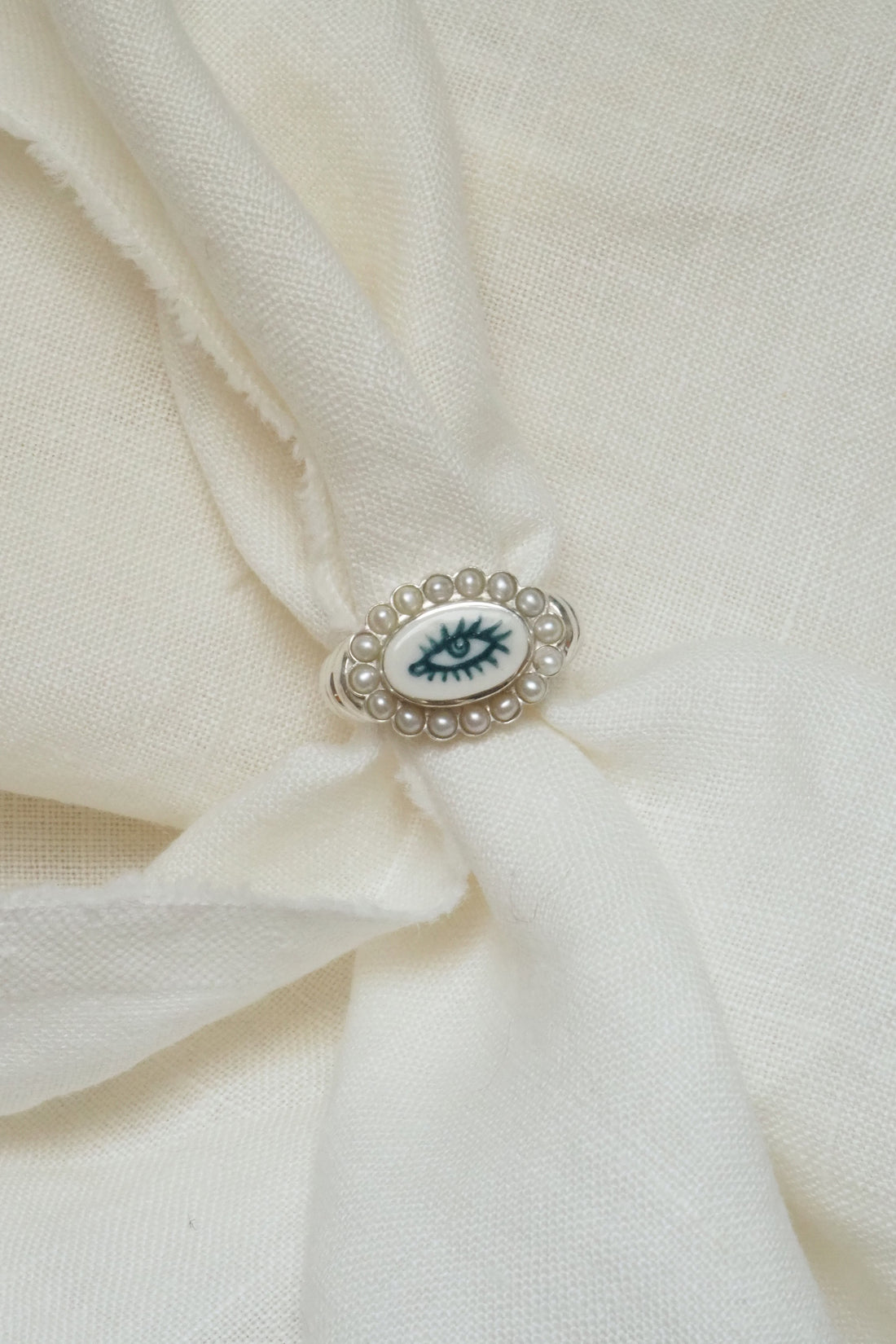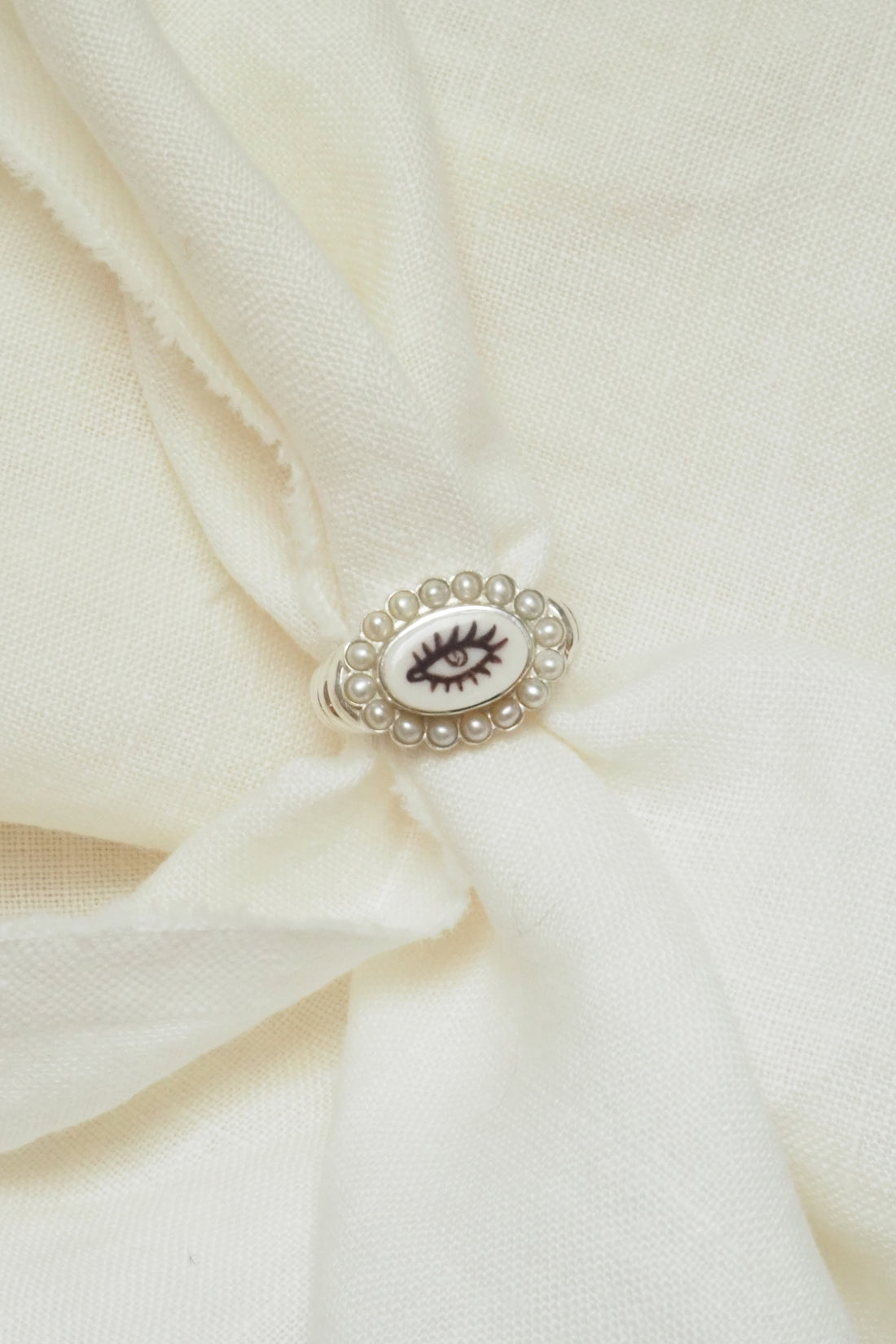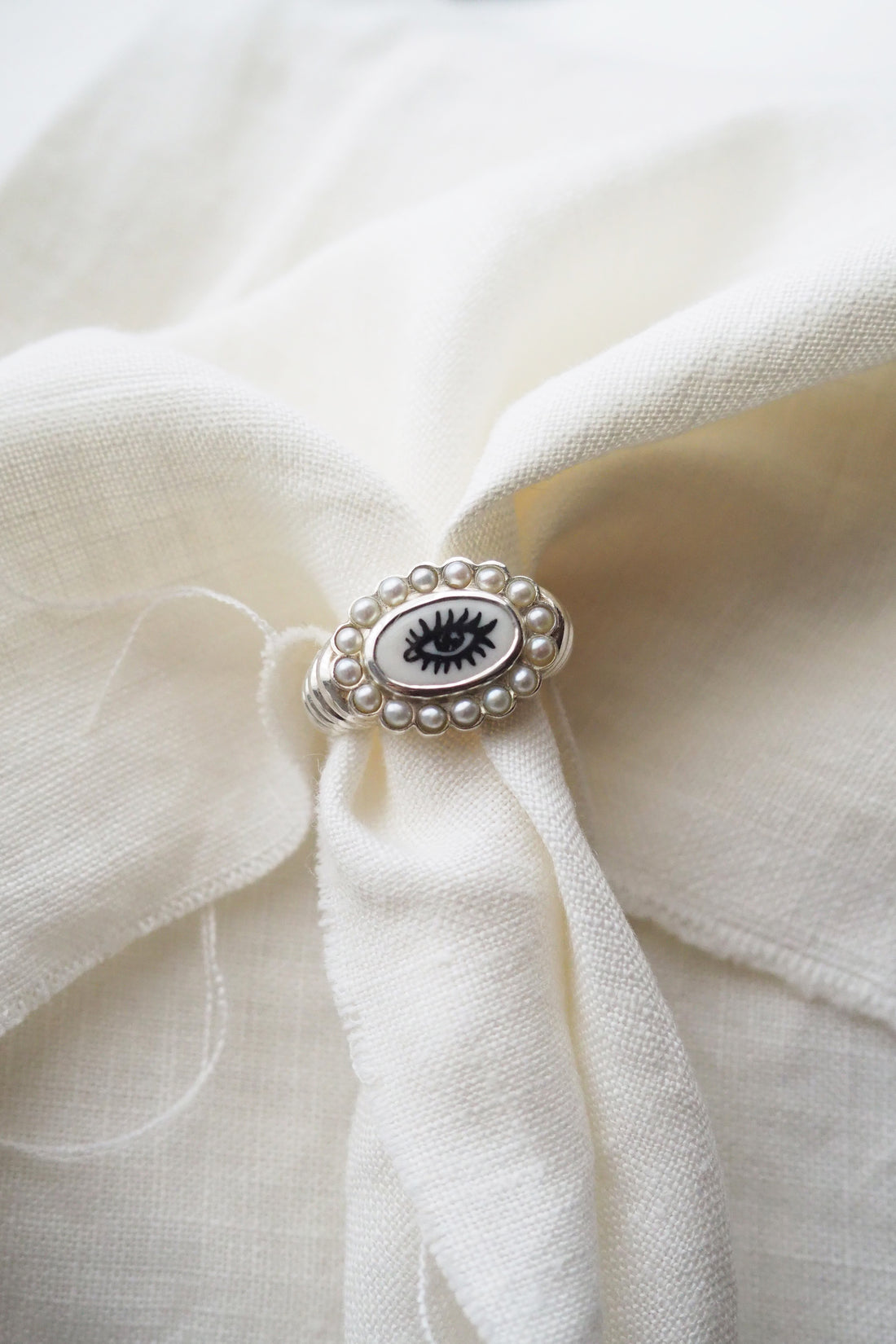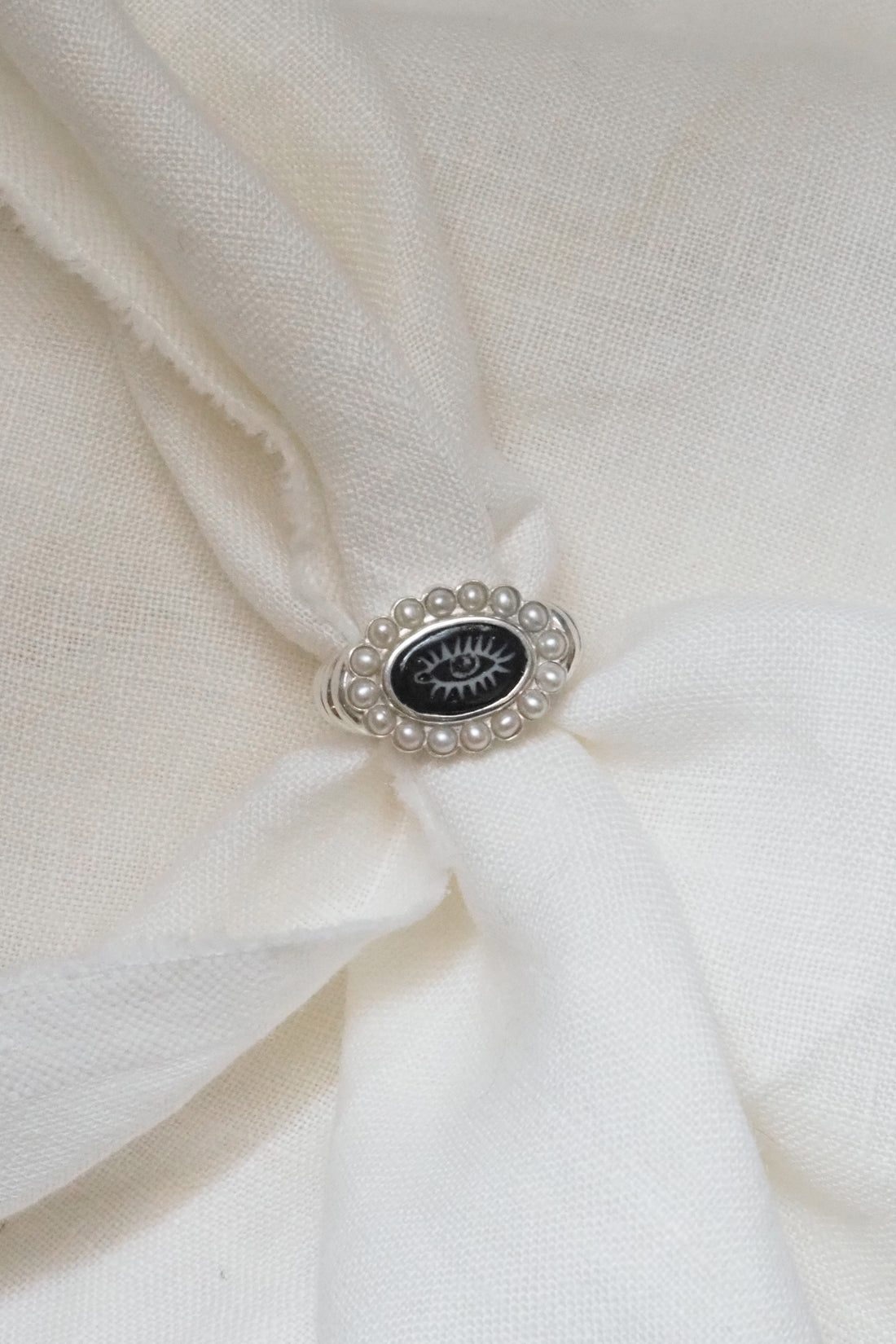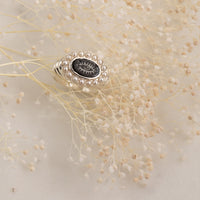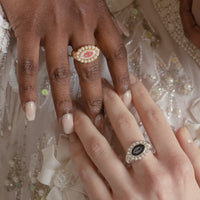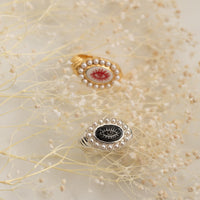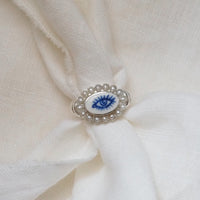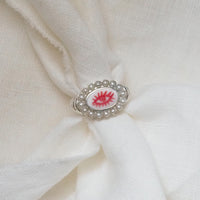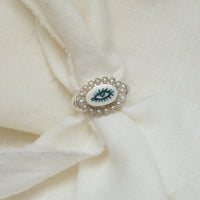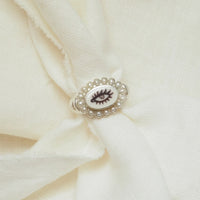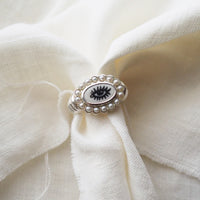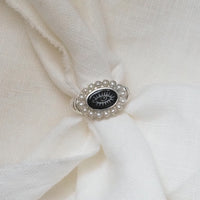 Size Guide
Lover's eyes were born in England during the Georgian period.
At that time, the Prince of Wales, George IV, fell in love with the widow Mary Fitzherber and, to show her his feelings, had a miniature of her eye painted and then presented it to her as a gift.
The two, shortly thereafter, convoyed to wed but, King George III, did not grant his approval for such a union, annulling the marriage.
From that day on, Prince George used to wear a portrait of Mary's eye under his lapel so that he would always carry her close to his heart.
This beautiful gesture of love gave us the right inspiration to interpret, in a modern key, what is for us our "lover's eye."
The result is an elegant, precious ring that harkens back to other times.
A ring for yourself or, as Prince George IV did, to give to someone you love.
Size:
9, 10, 12, 14, 16, 18, 20

Materials:
*white porcelain typically used in Nove (Vicenza) modelled and decorated by hand
*925 silver
*white river pearls

100% Made in Italy
100% Made in Vicenza

Custom made ring: see size guide.
Not sure which size to choose? Write to us at help@flonia.it
Delivery times:
Manufacturing this ring takes about 4 WORKING WEEKS, courier delivery time not taken into account.

Due to its characteristics, porcelain requires special manufacturing processes and production time may differ based on the complexity of the item being created.

If on the other hand you need to receive this jewel for a specific date, contact us at help@flonia.it before proceeding with the order, we will check together if it is possible to make it in time.