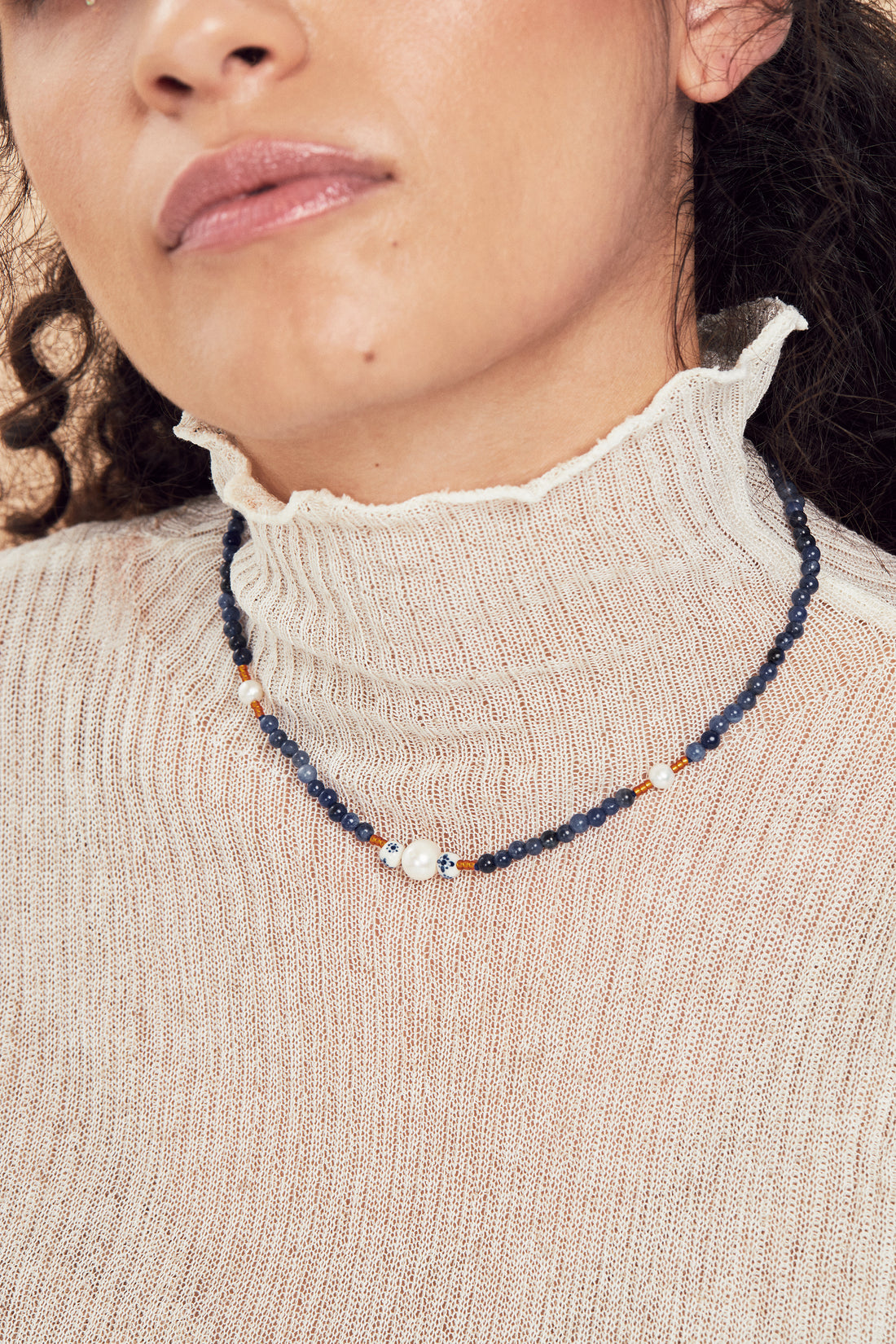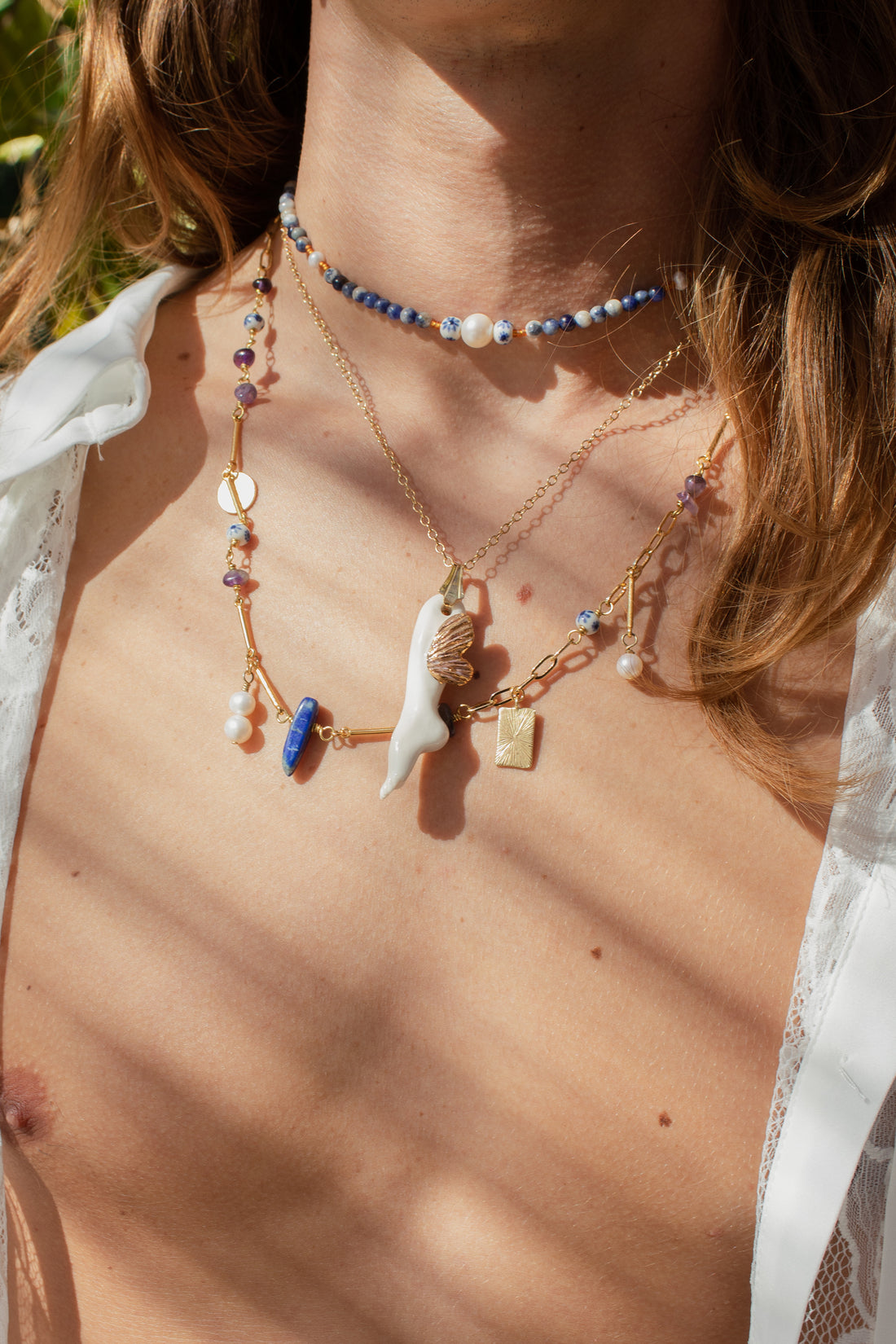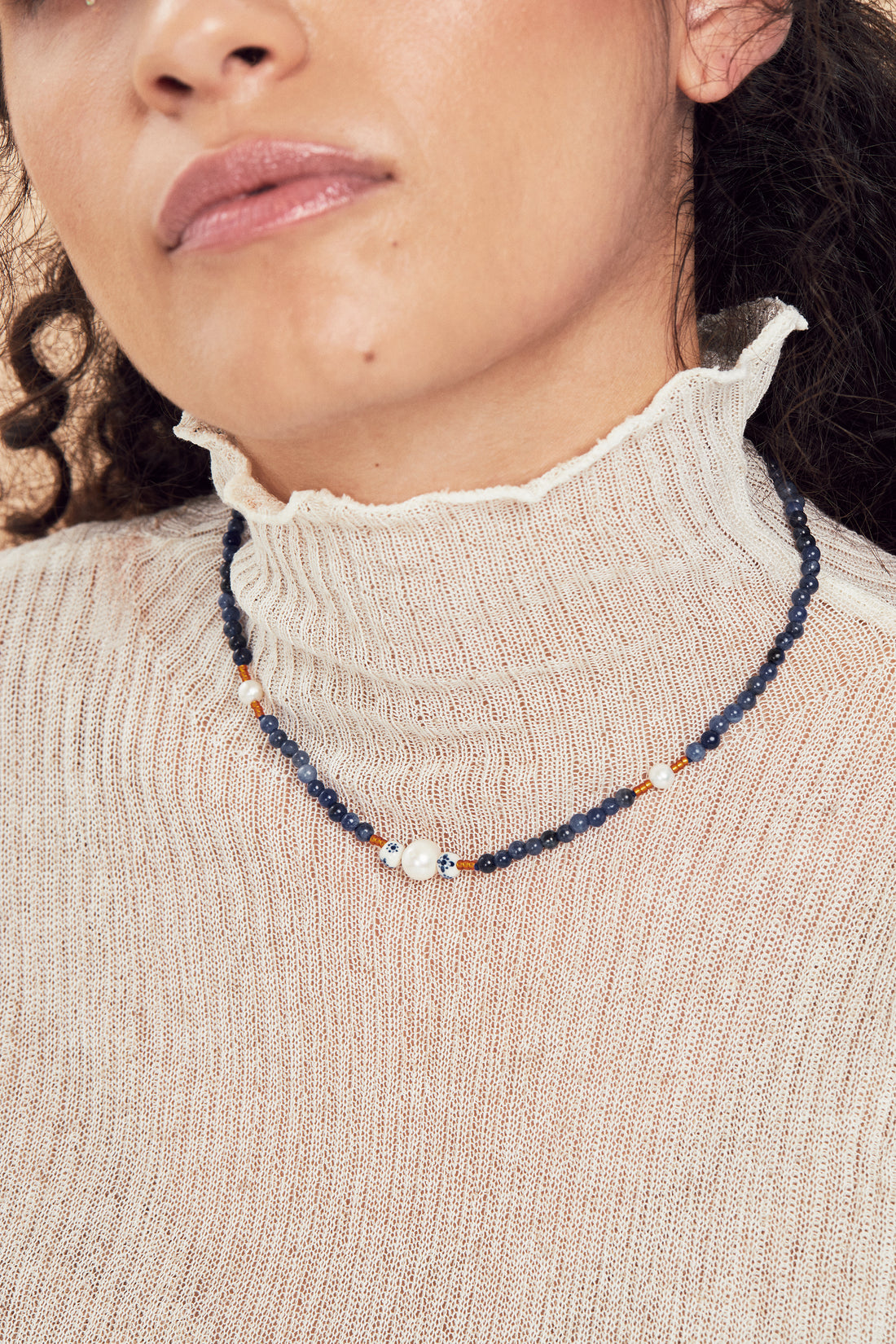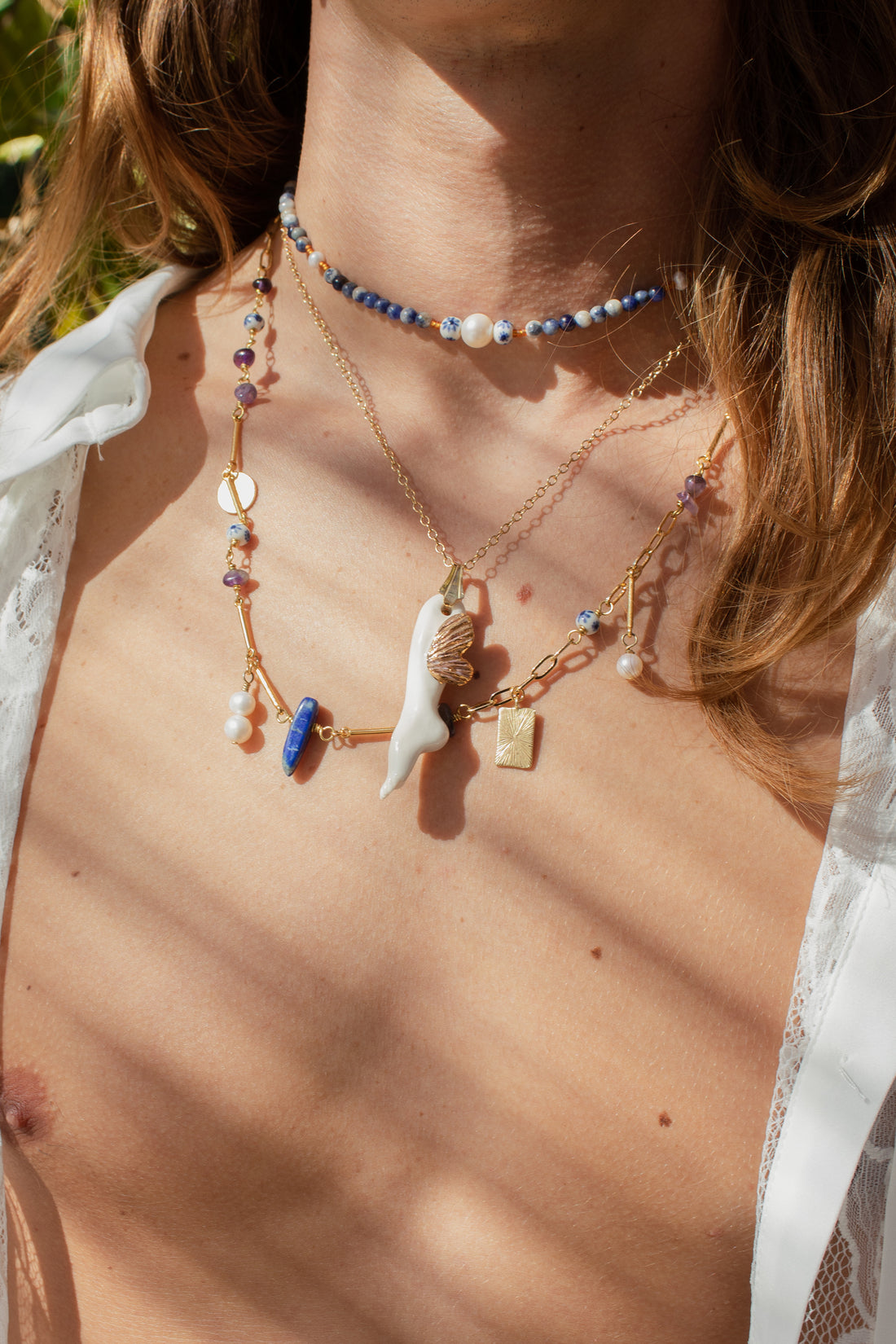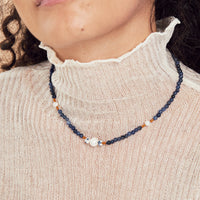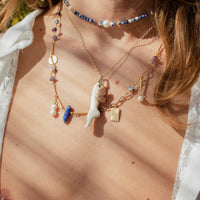 Size Guide
The smell of saltiness, the warm sun dries the tears of Poseidon that fell on our skin, leaving only a veiled white trace, the salt.

A memory takes us and takes us back to a summer that will never come back, but that is still alive in our minds.

A nostalgic pearl that will accompany us throughout our lives.
Size:
40cm + 5cm extender length

Materials:
*white porcelain typically used in Nove (Vicenza) modelled and decorated by hand
*925 silver: 18kt yellow gold plated
*sodalite beads
*river pearls
*glass

100% Made in Italy
100% Made in Vicenza
Delivery times:
About 4/5 working days, courier delivery time not taken into account.