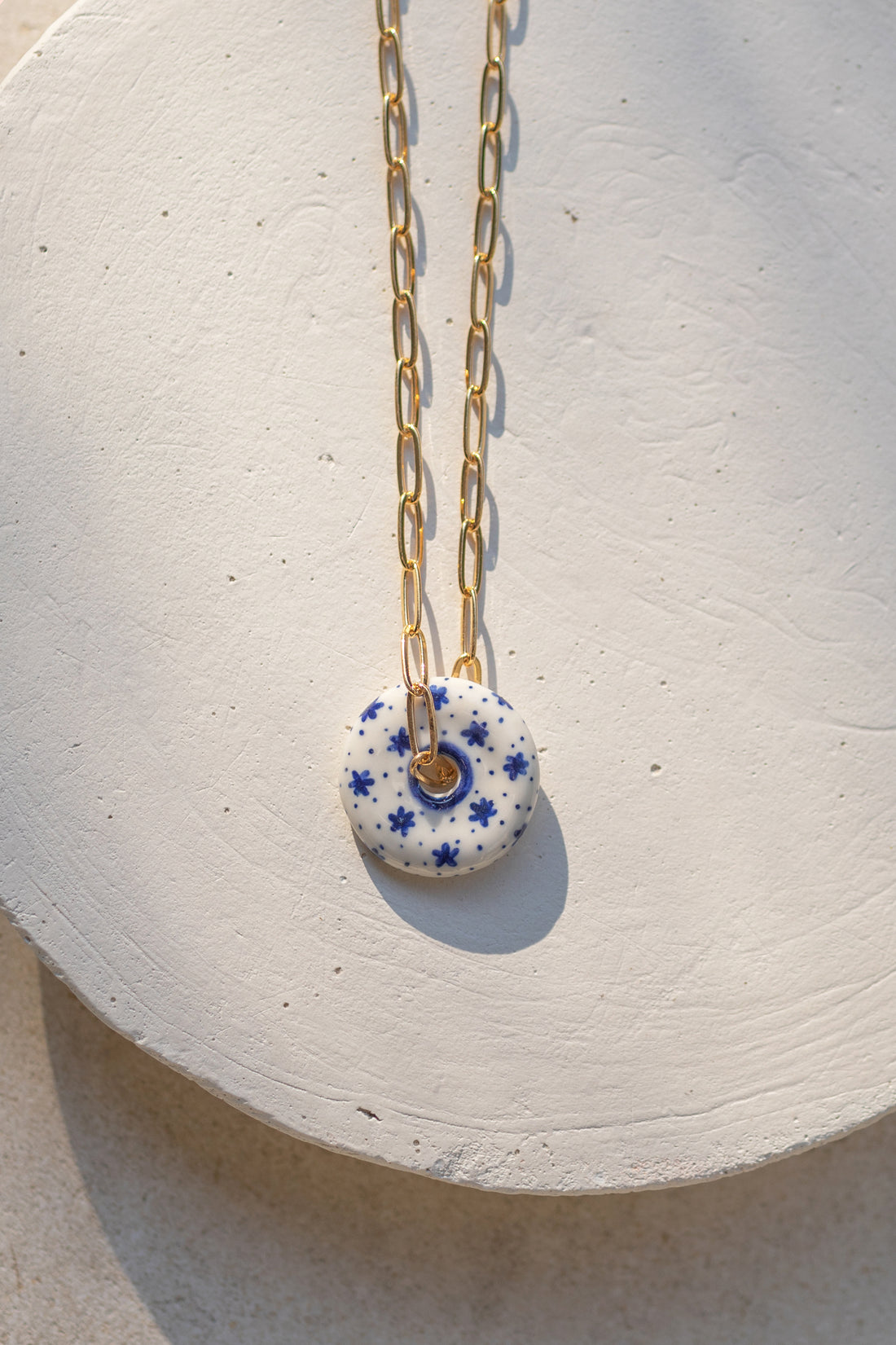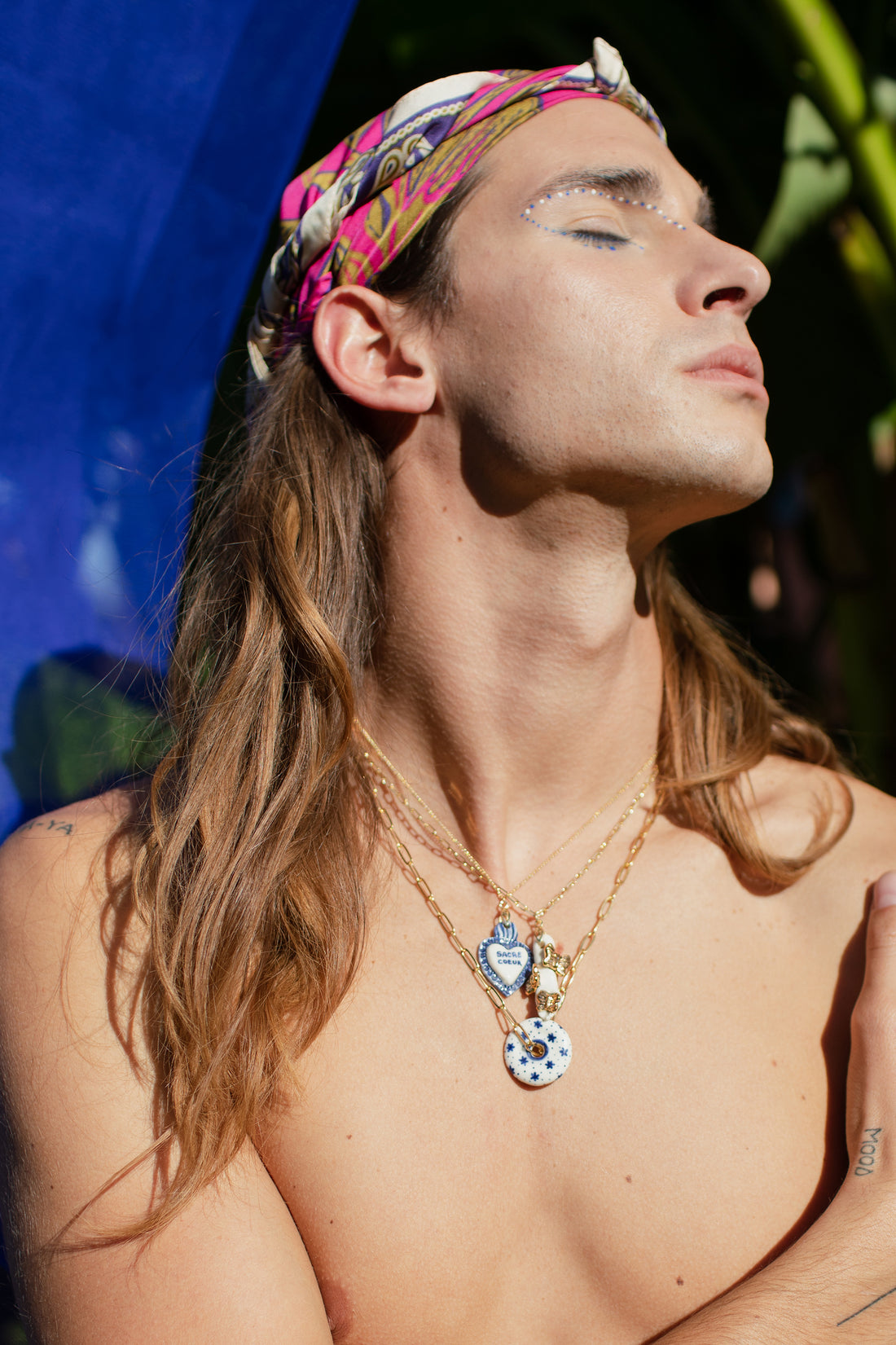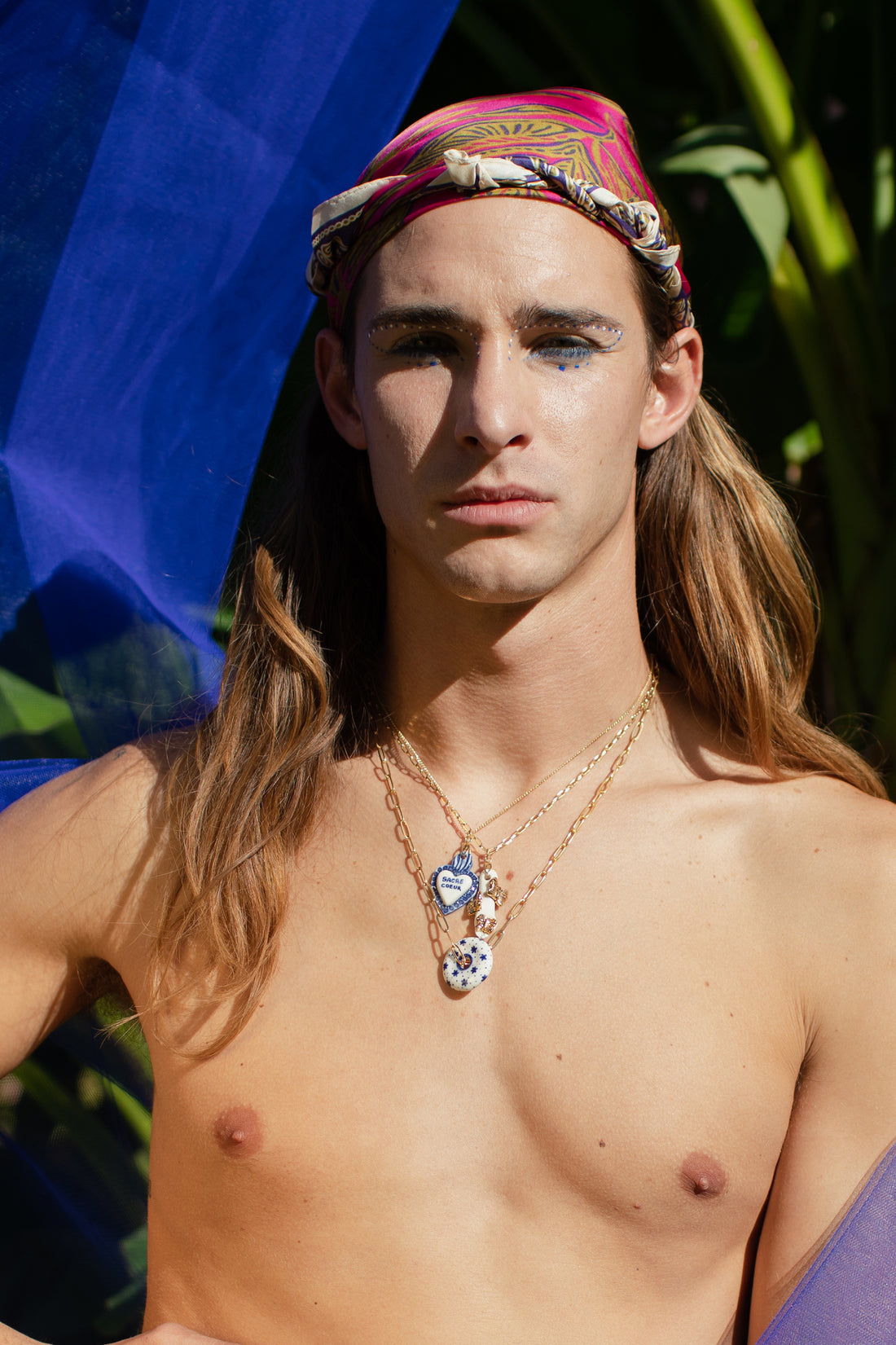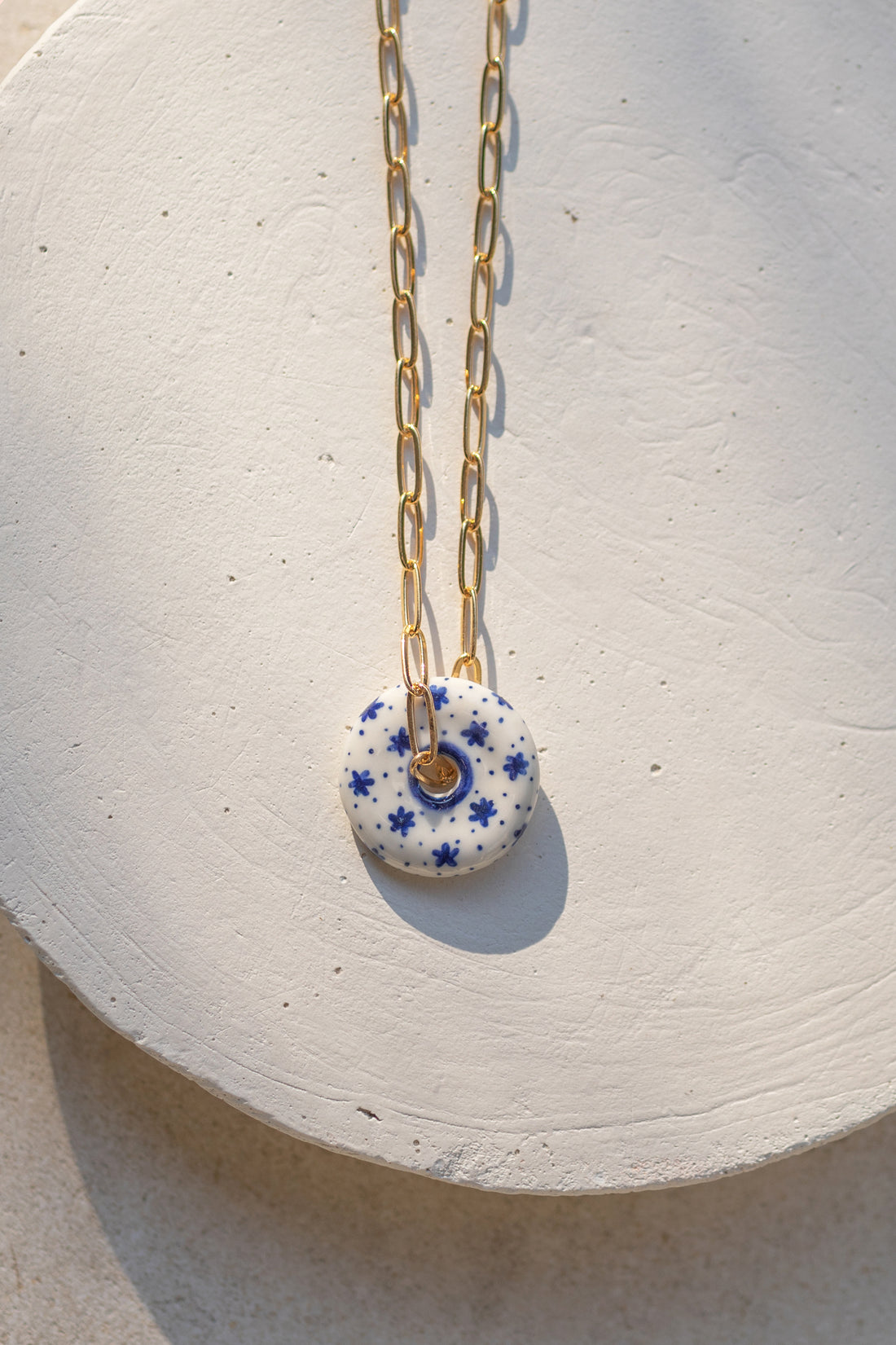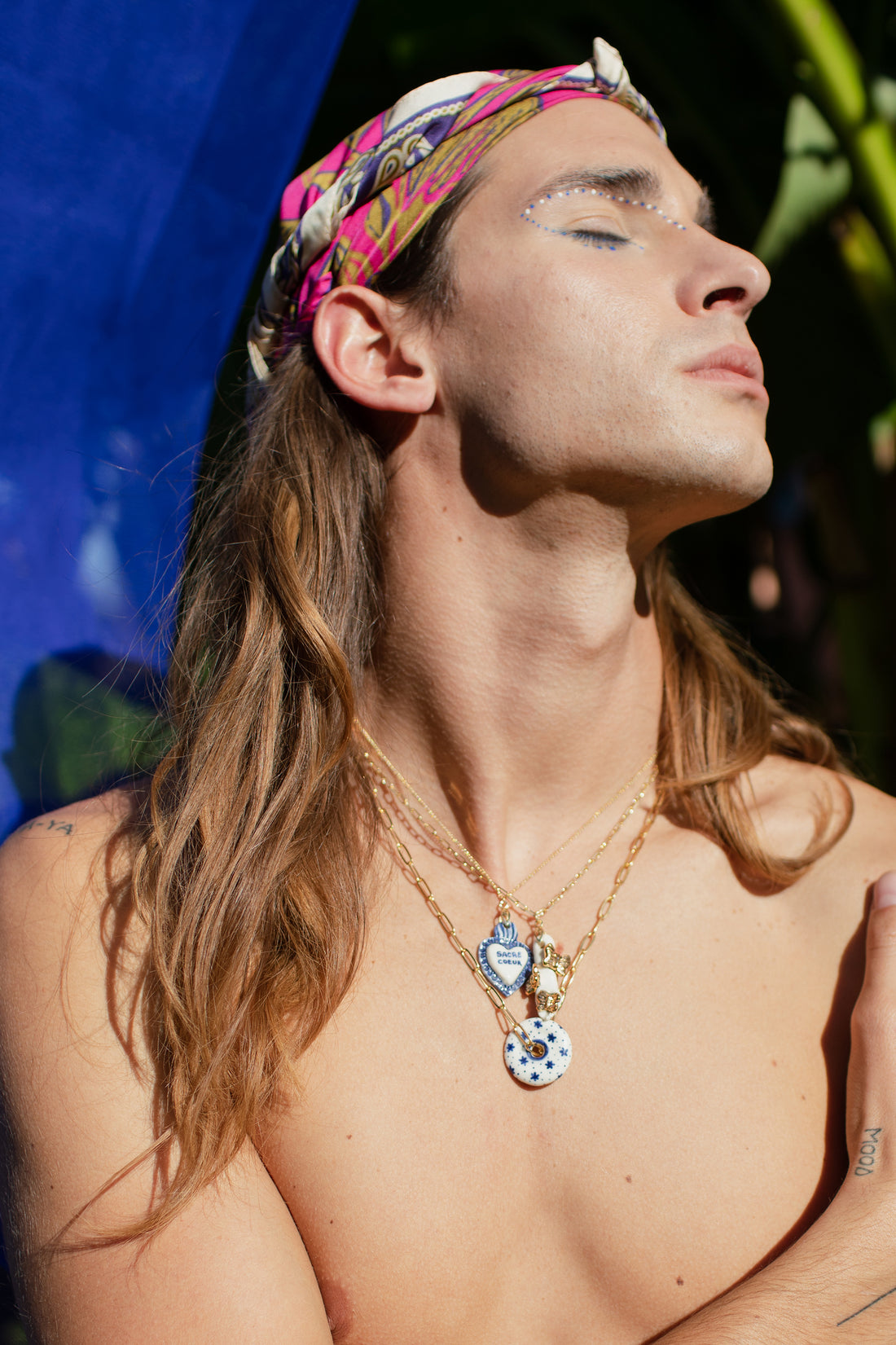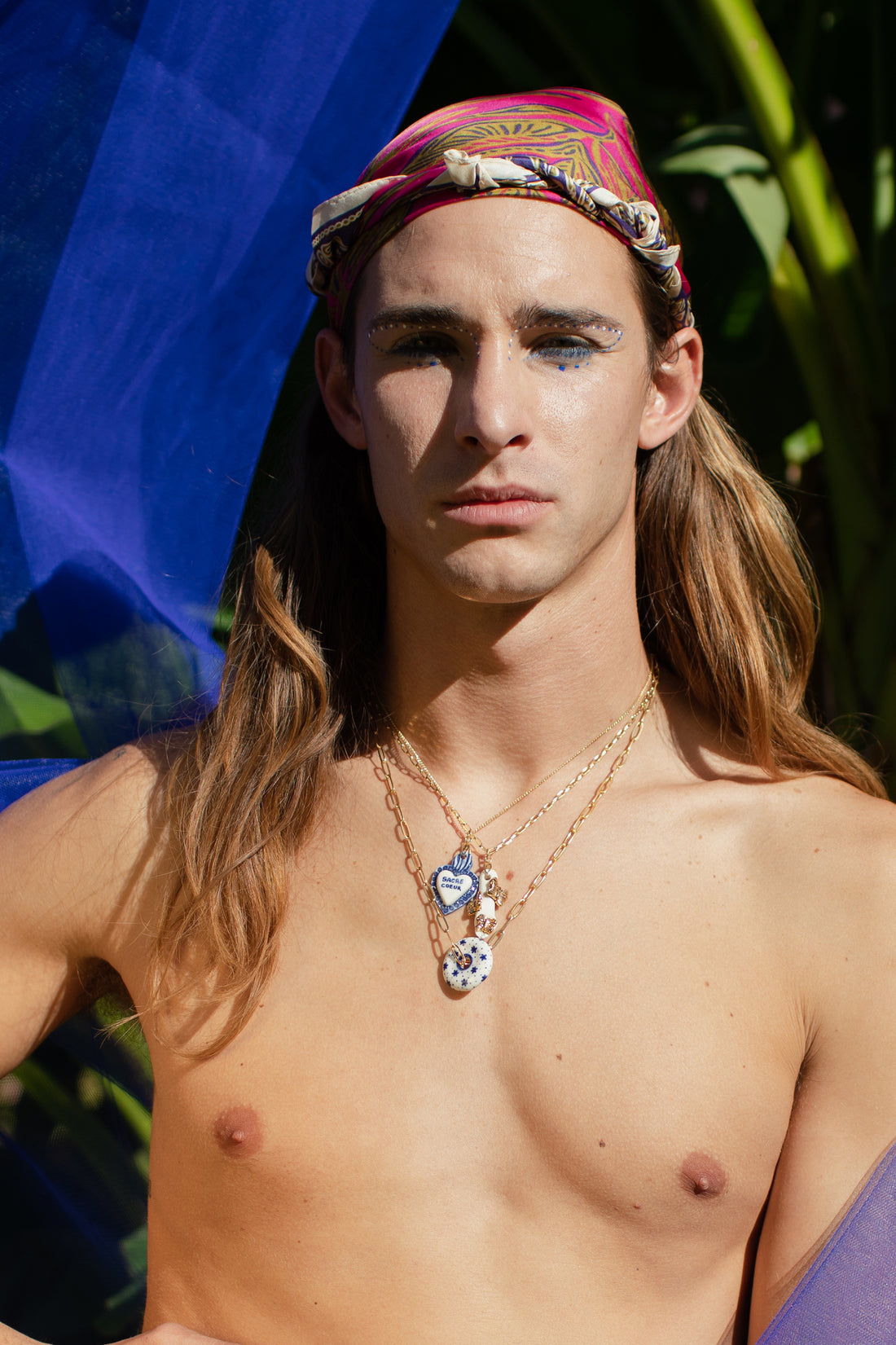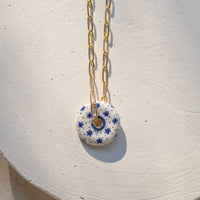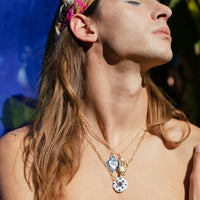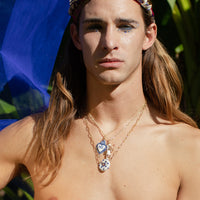 Size Guide
Made to order - processing time 3/4 weeks.
It's Sunday, and it's been a long time since you've been back to your parents' house, between busy life, work and everything else you know, time is always short.
Yet you decide to stop by for a hug, and visit to your old bedroom.
Everything has remained as it was then, maybe just a little more bare and with a few boxes propped up here and there.
So you decide to lay down to savor the memories again, in the process while it gets darker and darker outside, then again the autumn sky is like that.
And then something happens, slowly the ceiling begins to glow, and you remember that up there are the old little stars that glow in the dark, that accompanied you throughout your childhood. And you smile.
Size:
53cm + 6cm extender length

Materials:
*white porcelain typically used in Nove (Vicenza) modelled and decorated by hand
*brass to be chosen between: 925 silver plated or 18kt yellow gold plated

100% Made in Italy
100% Made in Vicenza
Delivery times:
In order to make and ship these earrings, we will need about 3/4 WORKING WEEKS, courier delivery time not taken into account.

Due to its characteristics, porcelain requires special manufacturing processes and production time may differ based on the complexity of the item being created.

If on the other hand you need to receive this jewel for a specific date, contact us at help@flonia.it before proceeding with the order, we will check together if it is possible to make it in time.