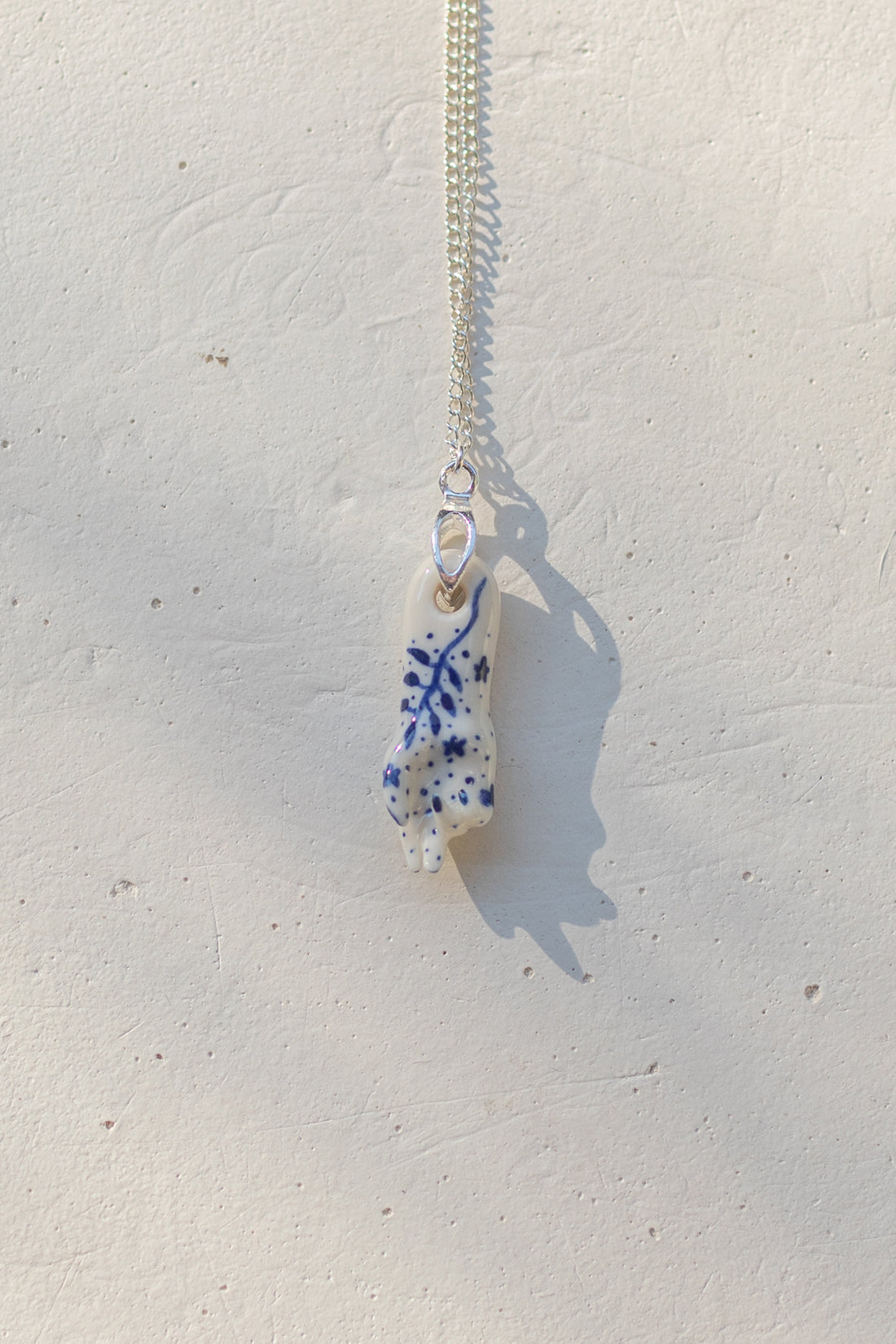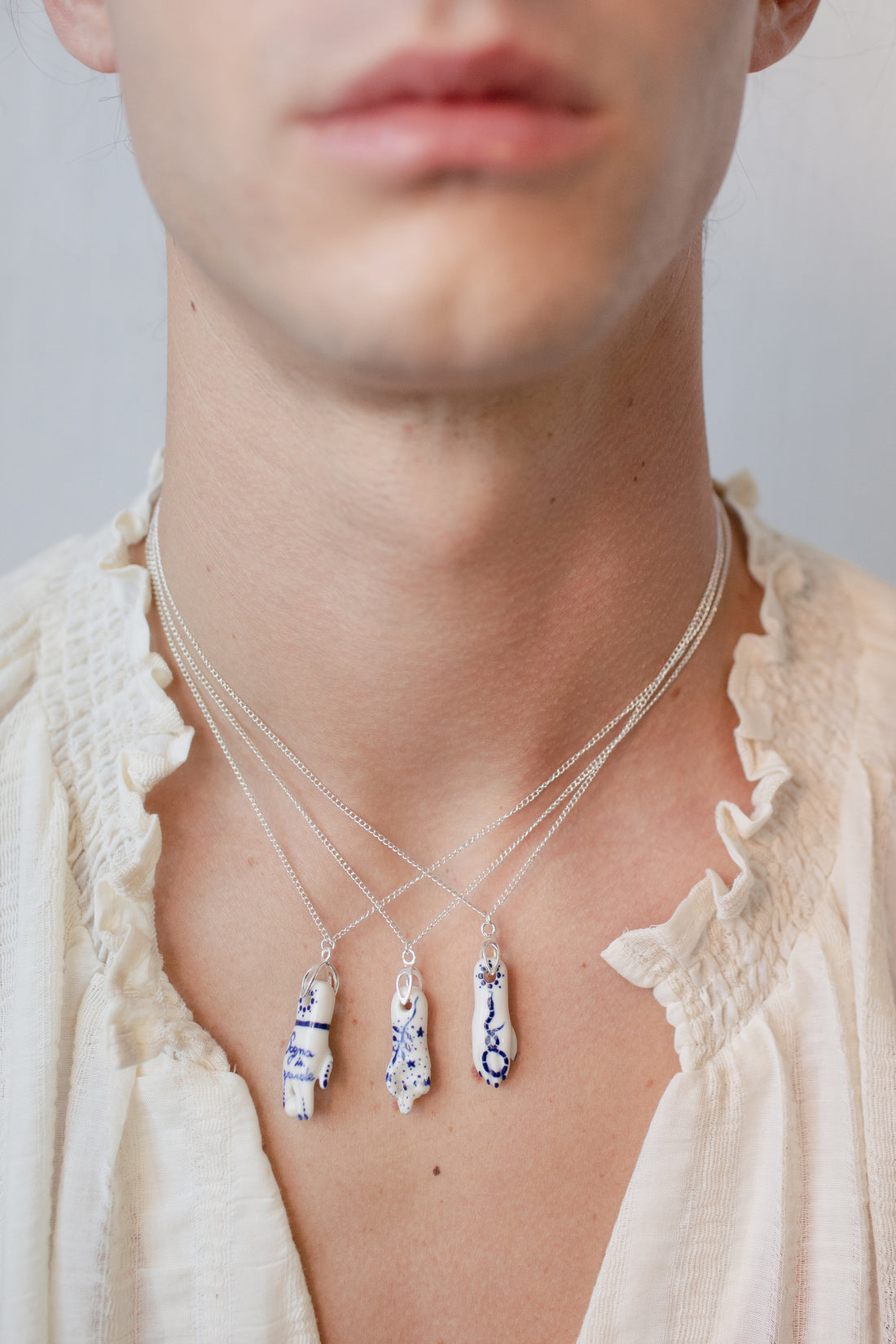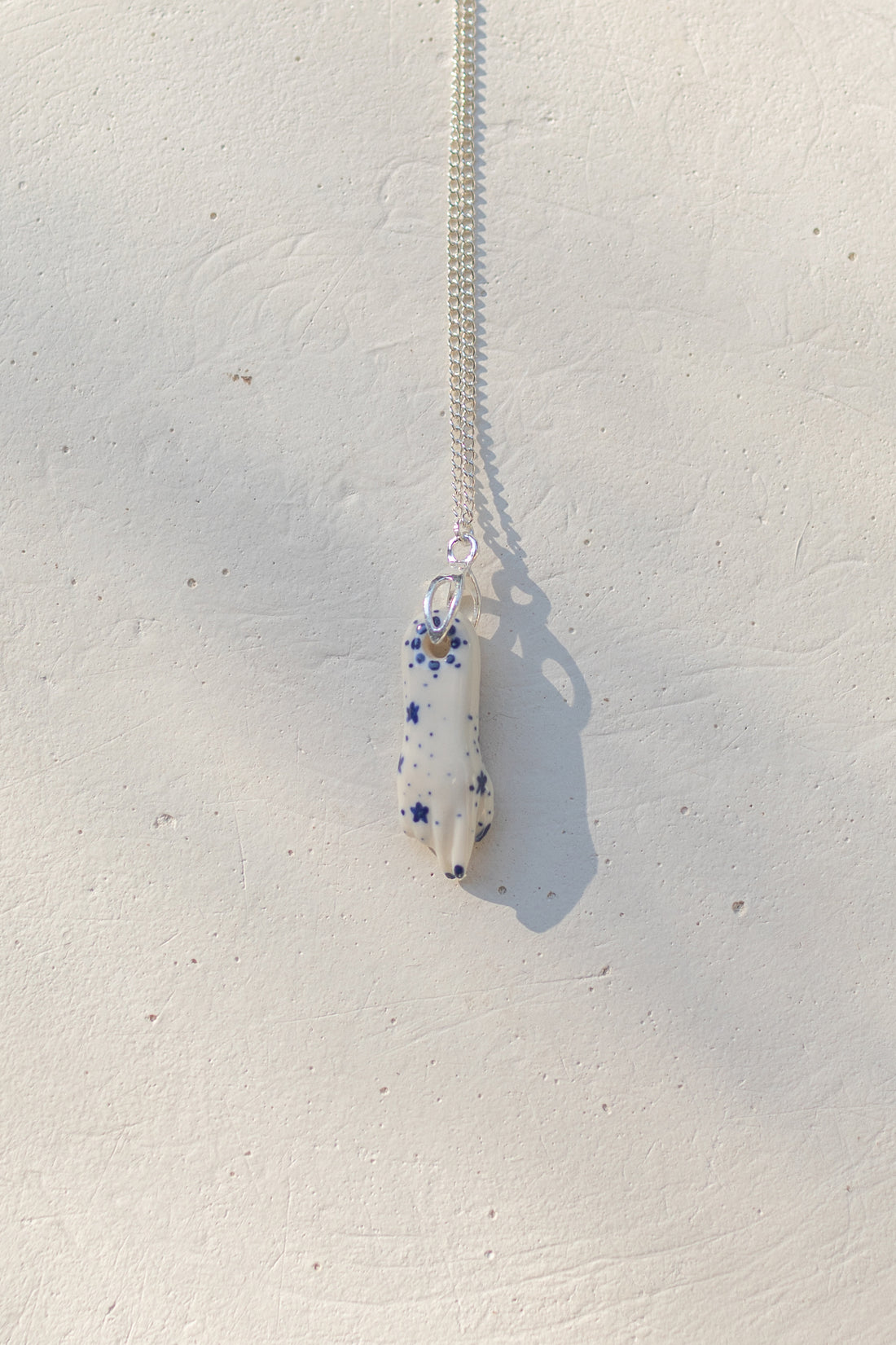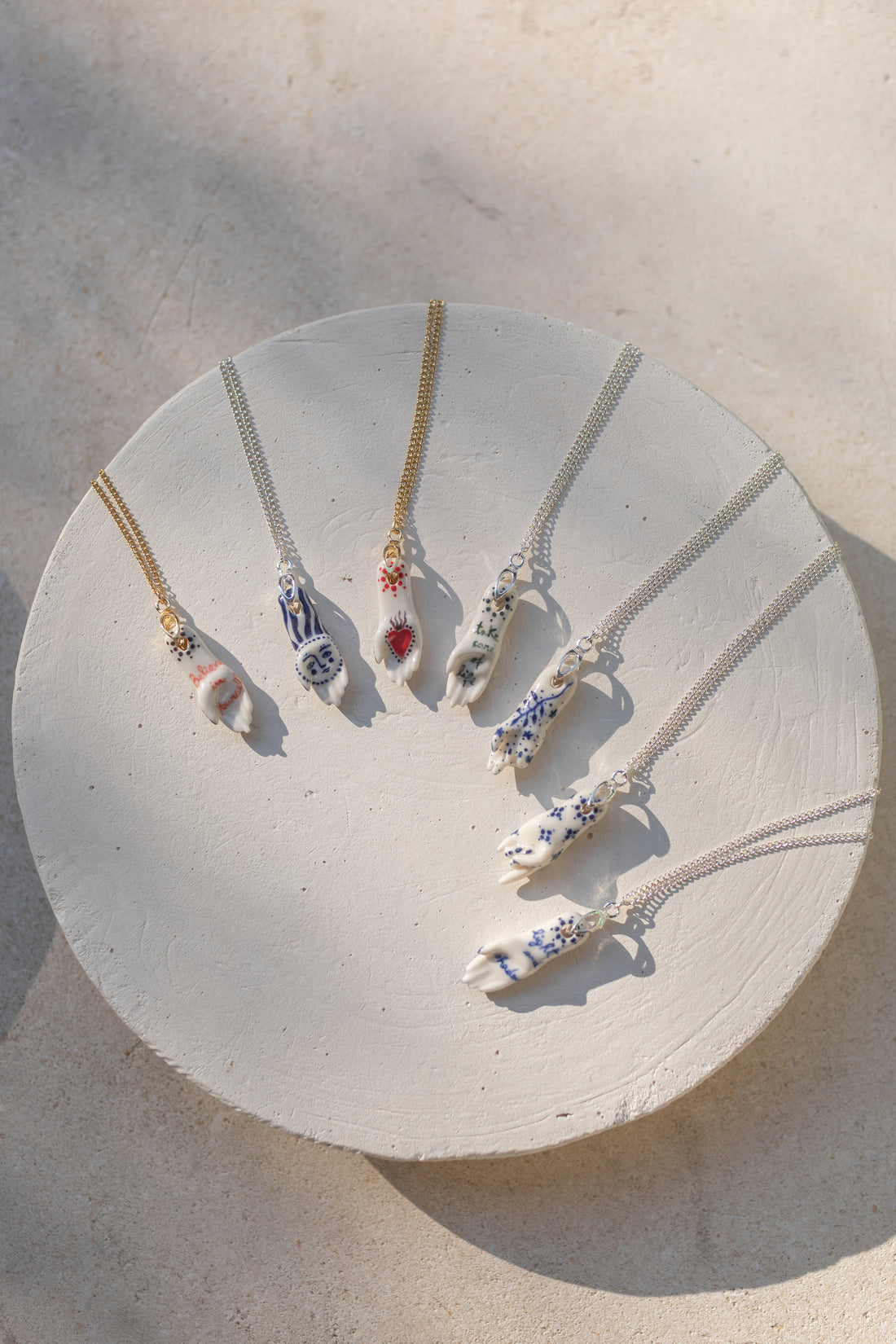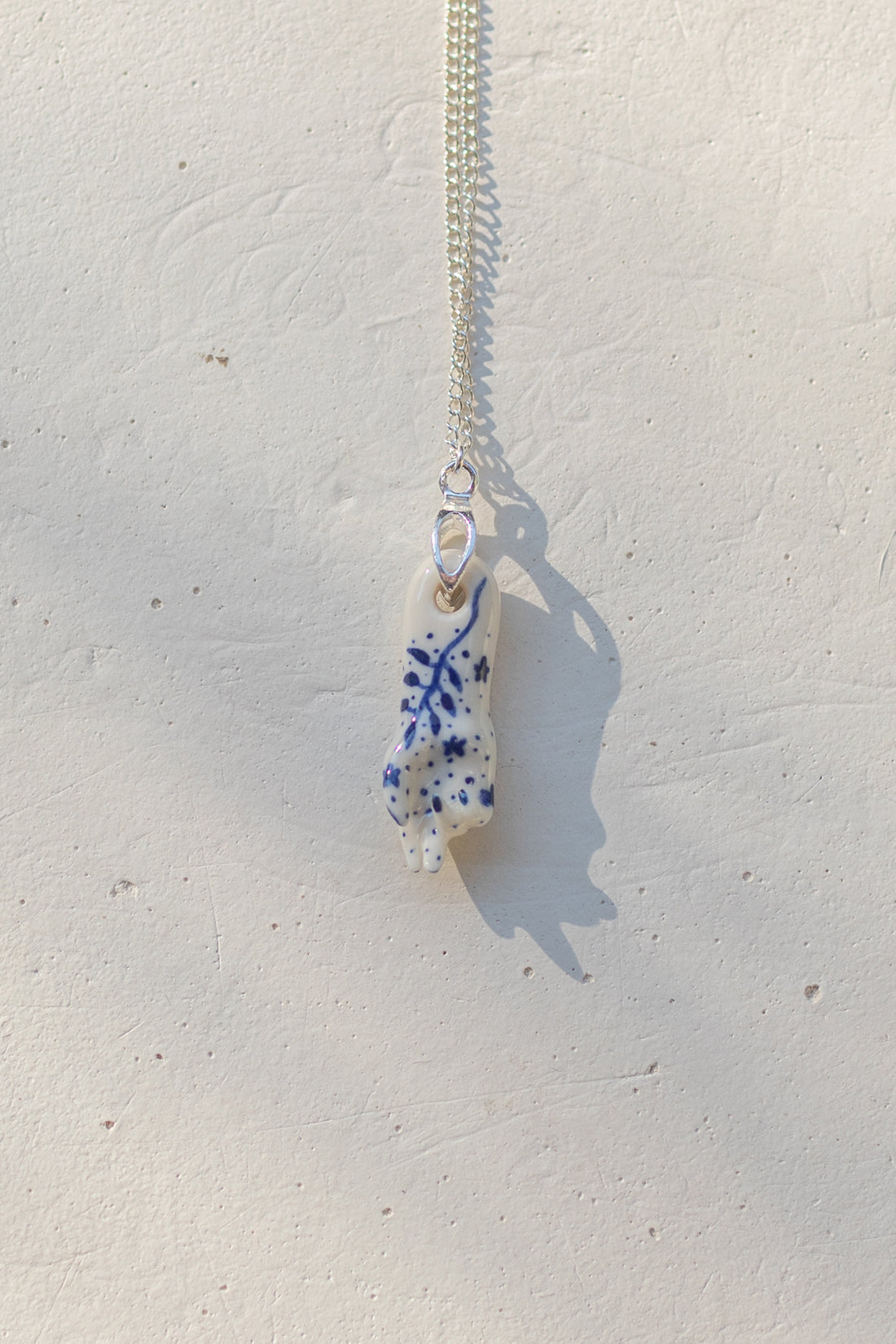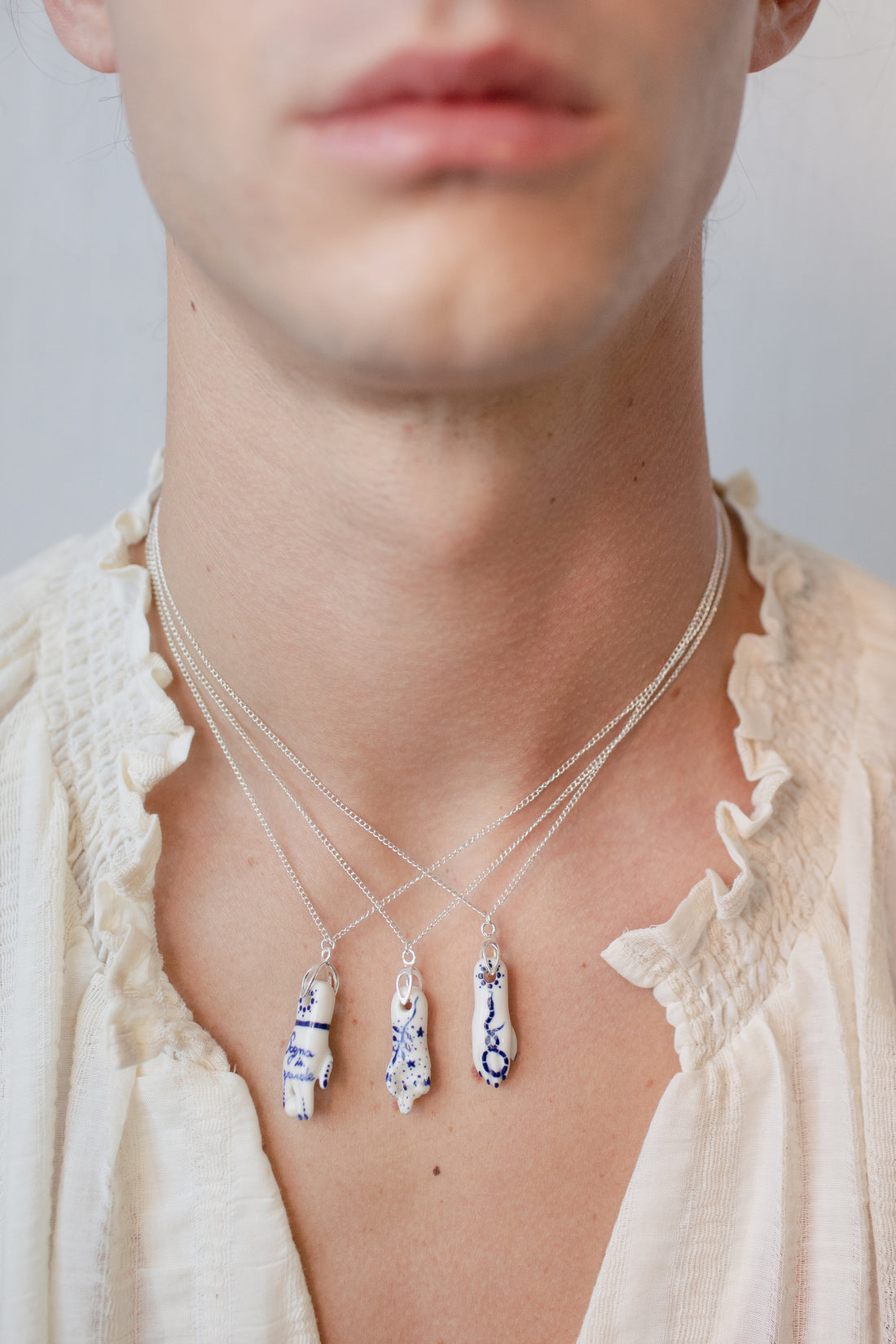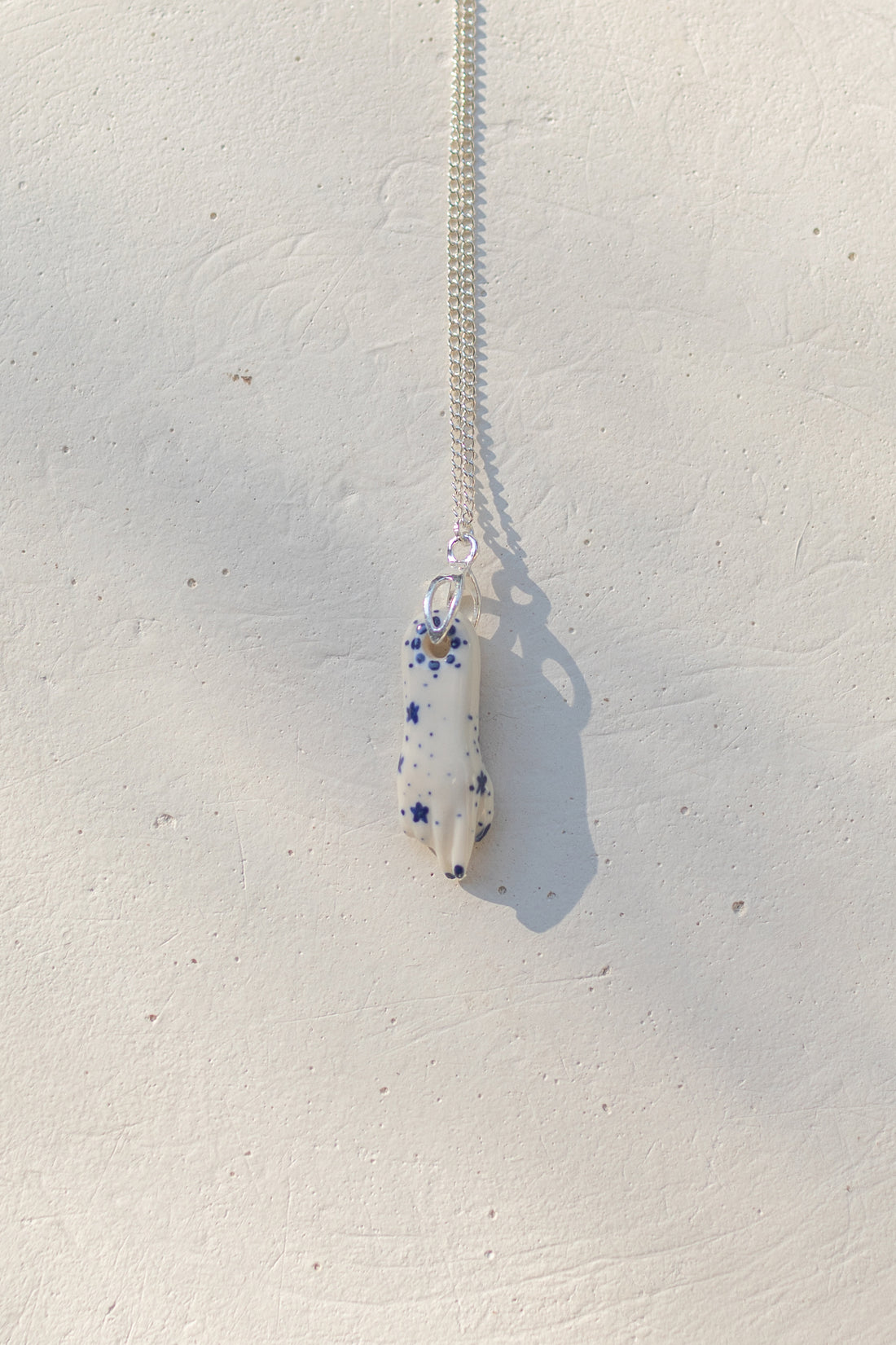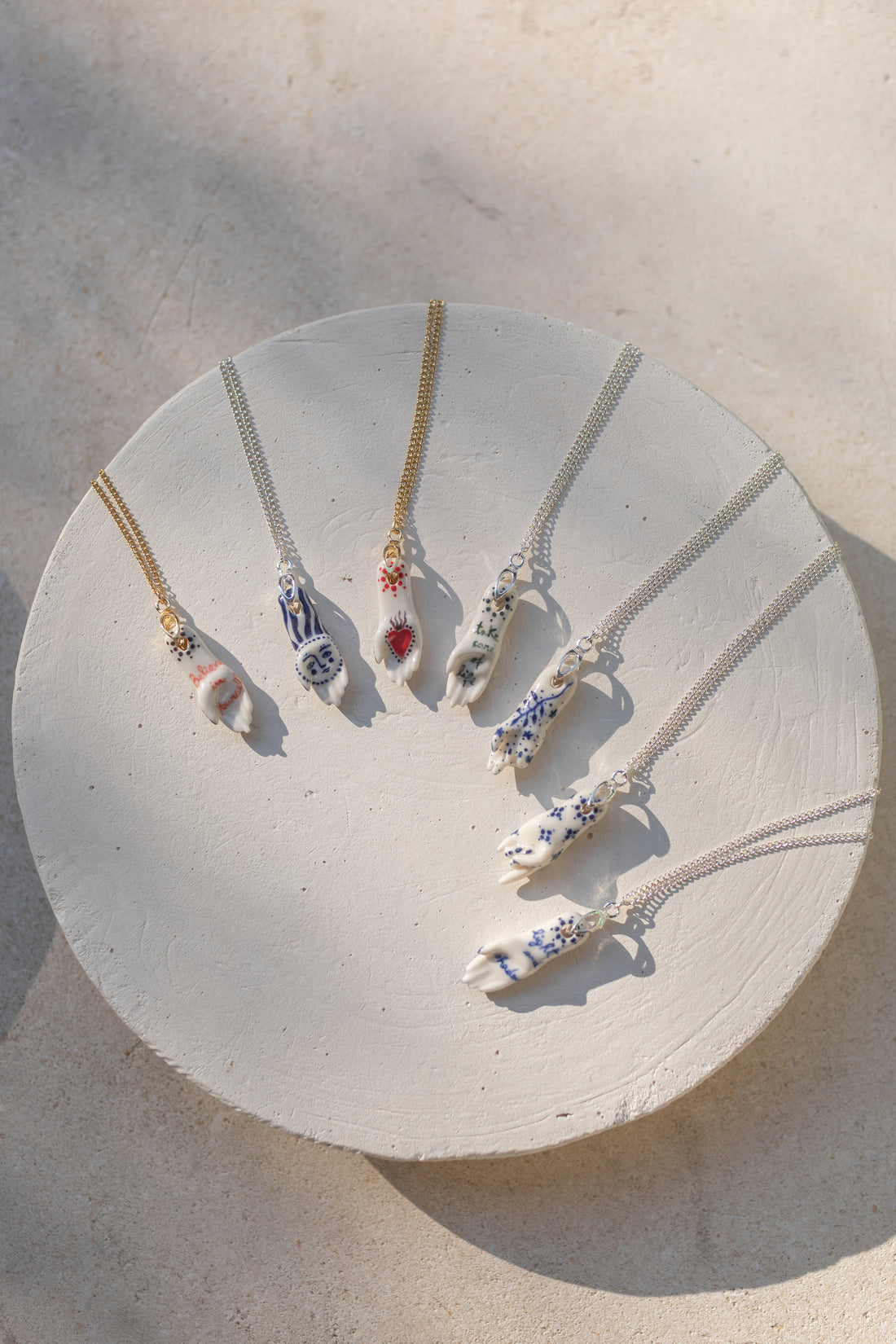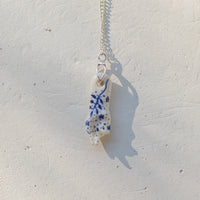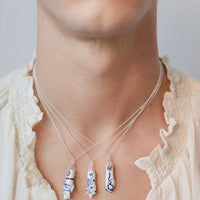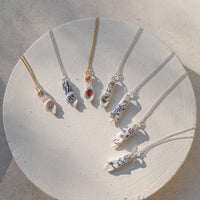 Size Guide
Made to order - processing time 3/4 weeks.
The Hand of God was depicted in medieval Christian iconographies (since painting the figure of Jesus was considered blasphemous).
We then notice several times that the portrait of Christ depicts him holding his right hand in a "pantheistic" position, i.e., the index, middle, and thumb fingers are outstretched to represent the trinity while the little finger and ring finger are bent.
Hence the inspiration to create an amulet, a good luck charm that can accompany you every day.
A small blessing, the best omen for those we hold dear.
The necklace is made of white porcelain, typically used in Nove (Vicenza), while the necklace, complete with extension chain, is made of 925 silver.
The pendant was modelled and decorated by hand, piece by piece, using a brush-painting technique.

Necklace length: 46cm
Extender length: 5,5cm

100% Made in Italy
100% Made in Vicenza
Due to its characteristics, porcelain requires special manufacturing processes and production time may differ based on the complexity of the item being created.

Manufacturing this necklace takes about THREE WORKING WEEKS (courier delivery time not taken into account).