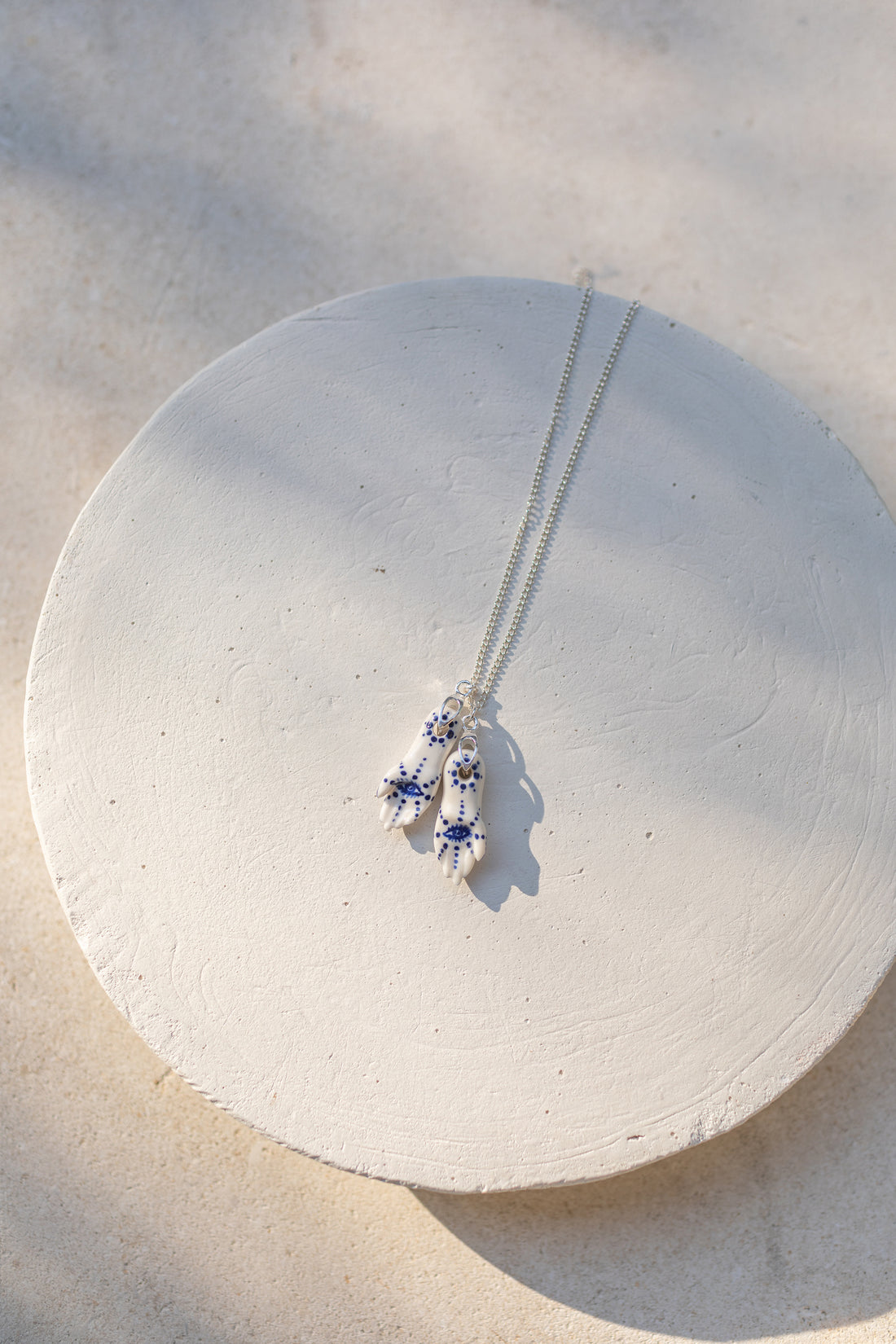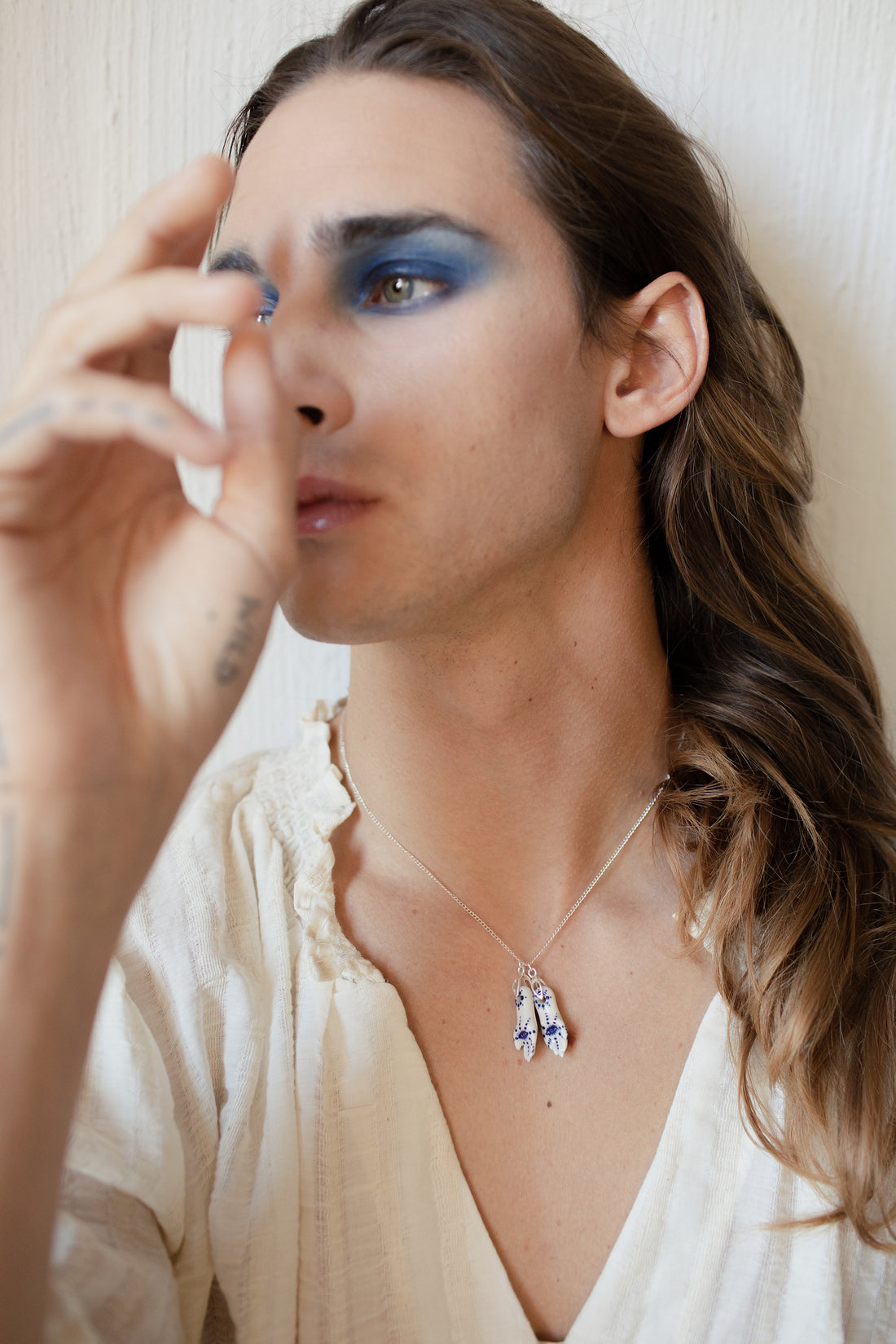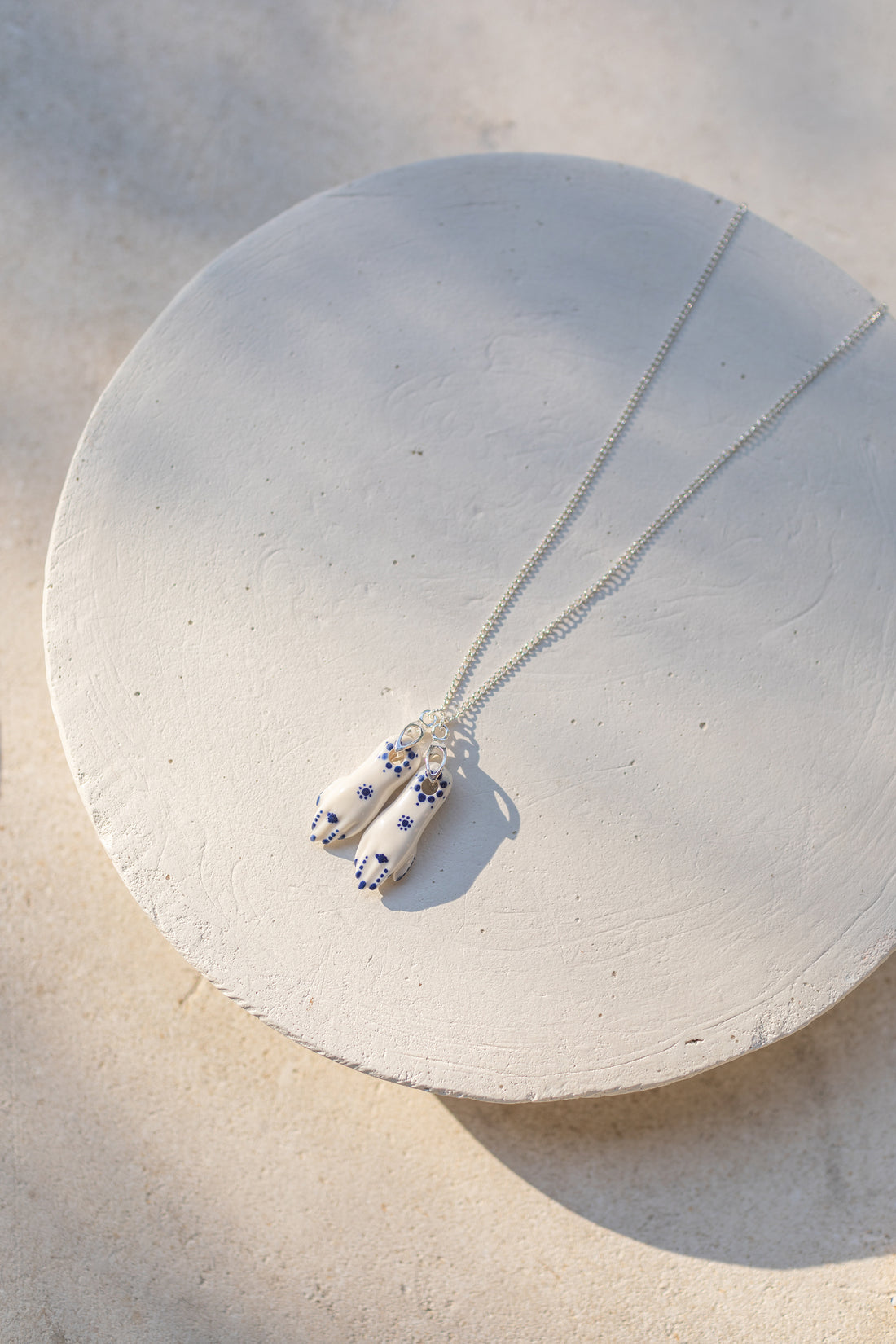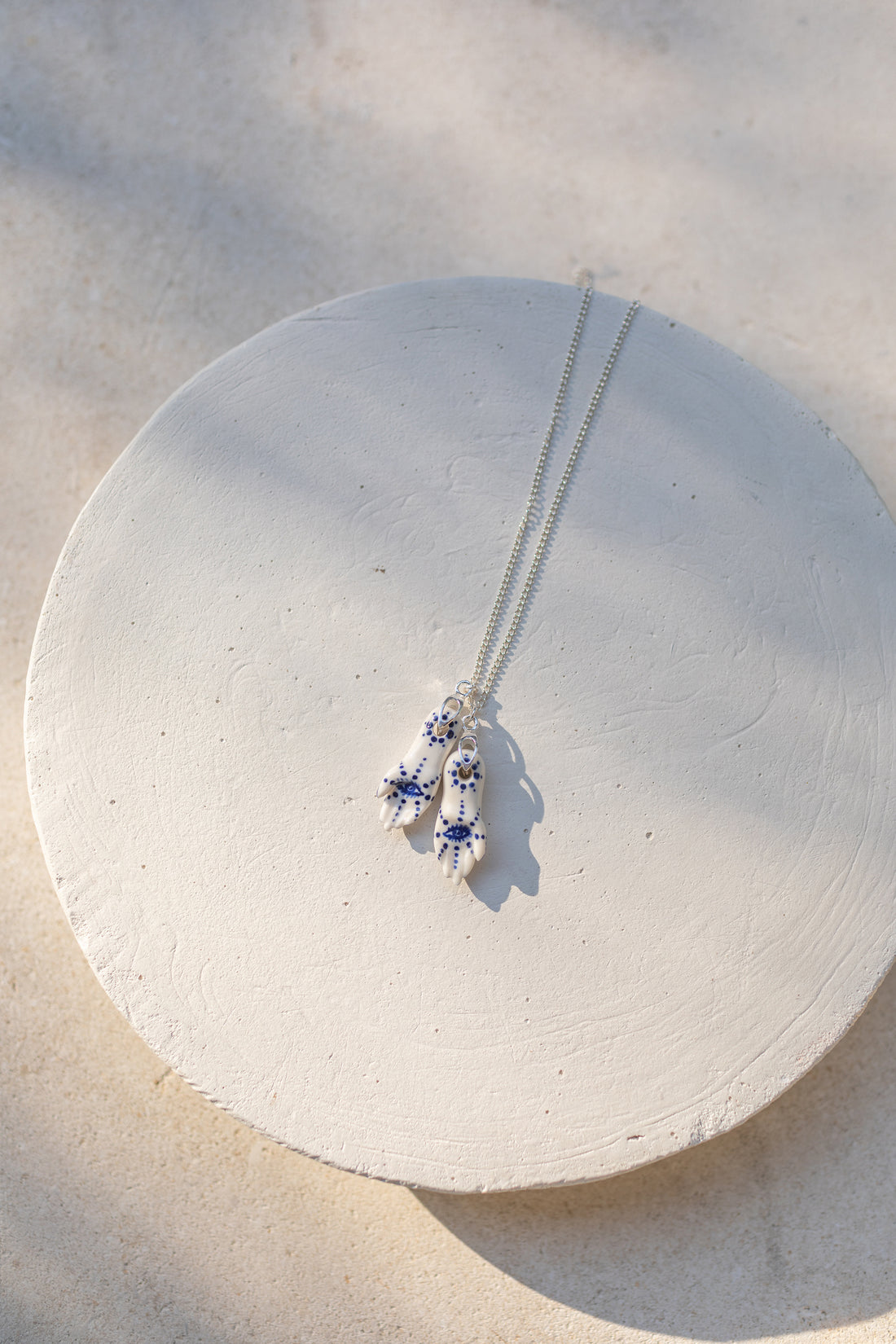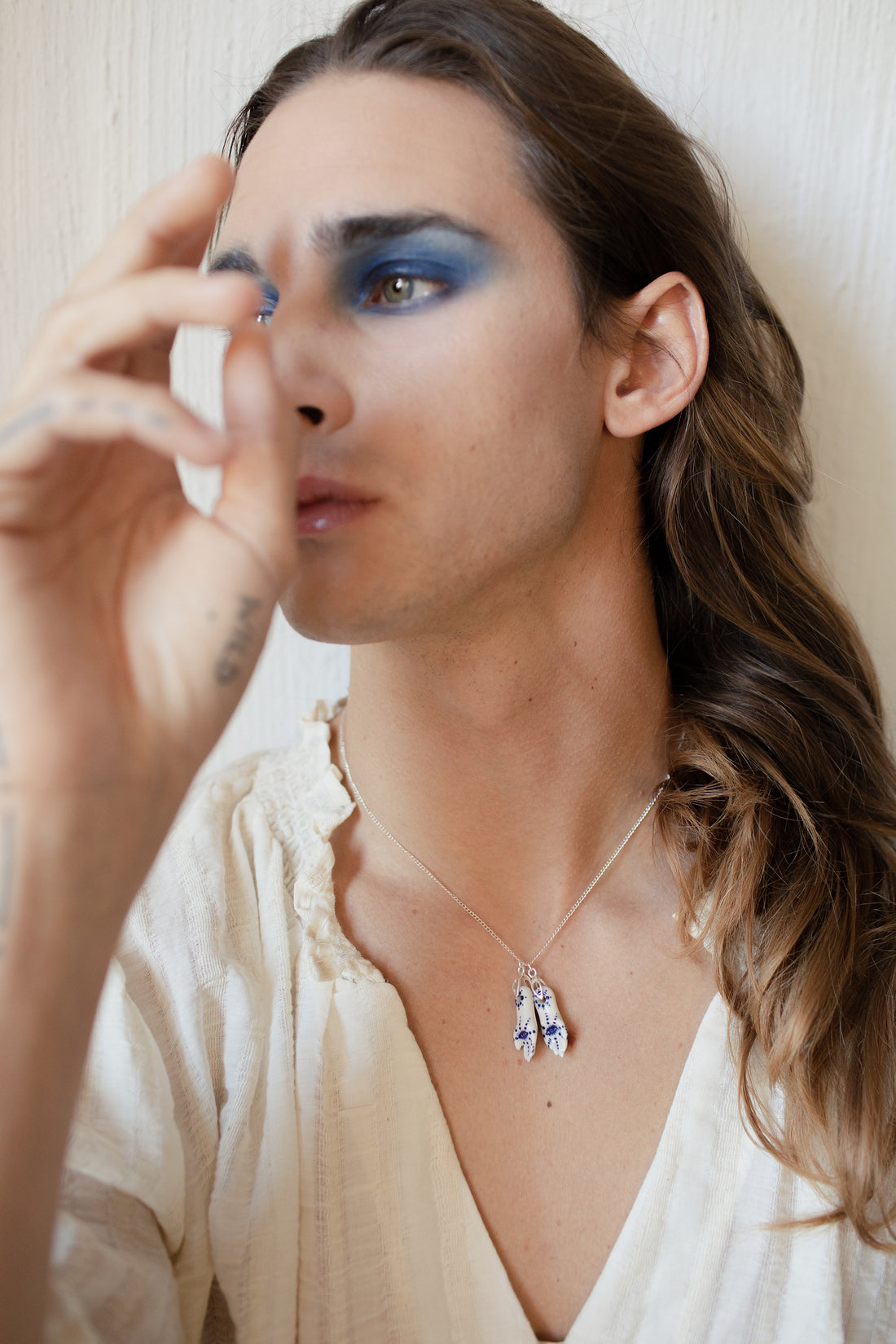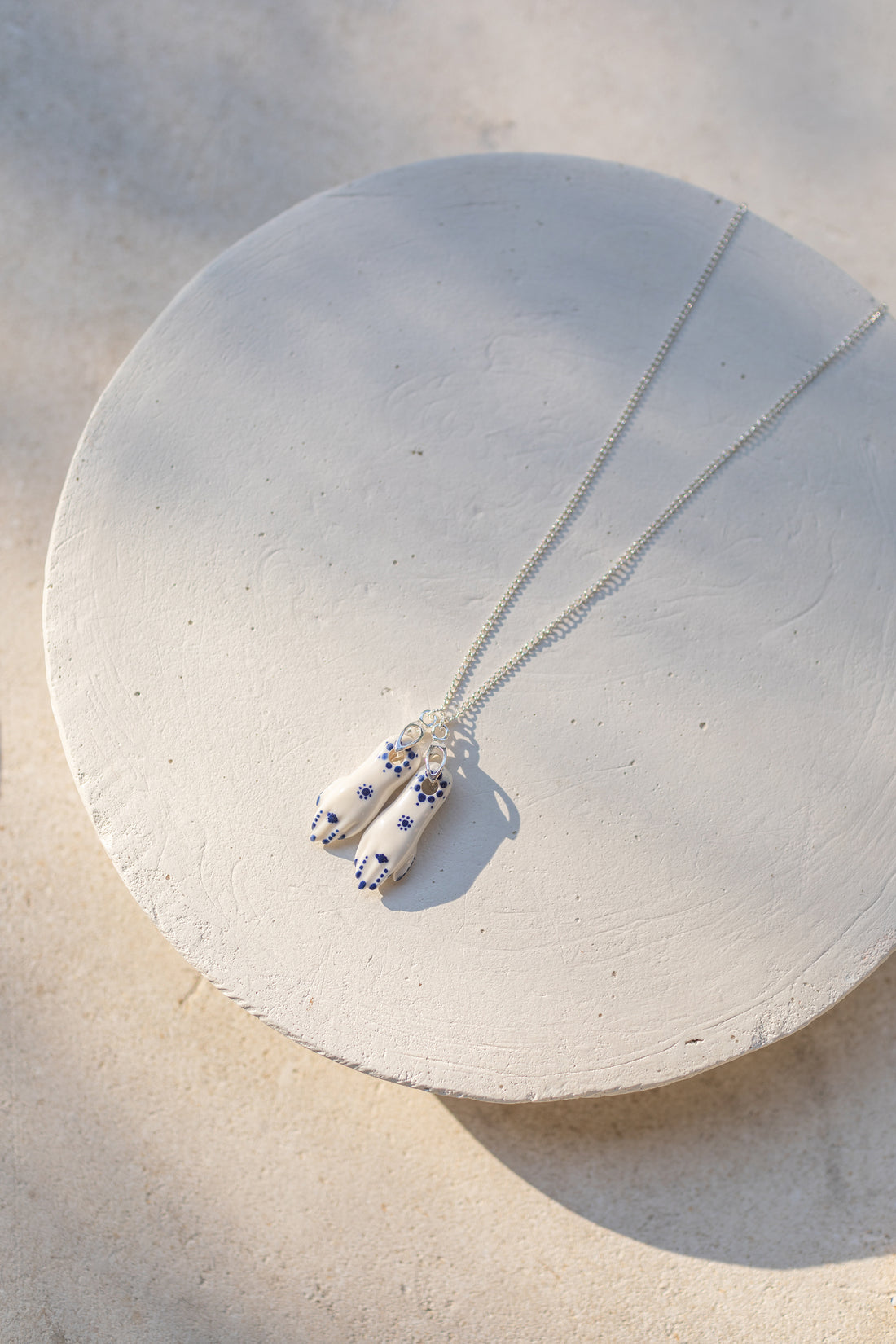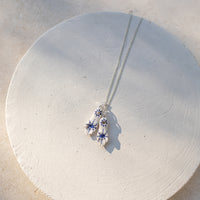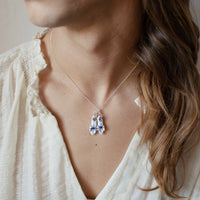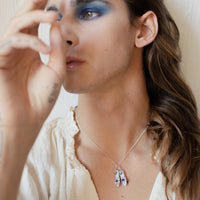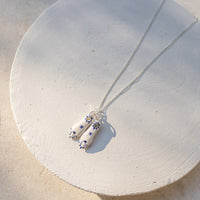 Size Guide
Made to order - processing time 3/4 weeks.
Maktub in the Arabic means "so it is written ".
"Realizing one's Personal Legend is the sole duty of men. Everything is one. And, when you want something, all the universe conspires in helping you to achieve it." Paolo Coelho
This alone, however, is not enough and will never be enough. It takes the individual in us to read the signals that life sends us. It takes effort to create our own Personal Legend.
Both eyes open are for taking a good look at the world, whereas our hands, are the concrete source of action to get what we want.

The necklace is made of white porcelain, typically used in Nove (Vicenza), while the necklace, complete with extension chain, is made of 925 silver.
The pendant was modelled and decorated by hand, piece by piece, using a brush-painting technique.

Necklace length: 46cm
Extender length: 5,5cm

100% Made in Italy
100% Made in Vicenza
Due to its characteristics, porcelain requires special manufacturing processes and production time may differ based on the complexity of the item being created.

Manufacturing this necklace takes about THREE WORKING WEEKS (courier delivery time not taken into account).