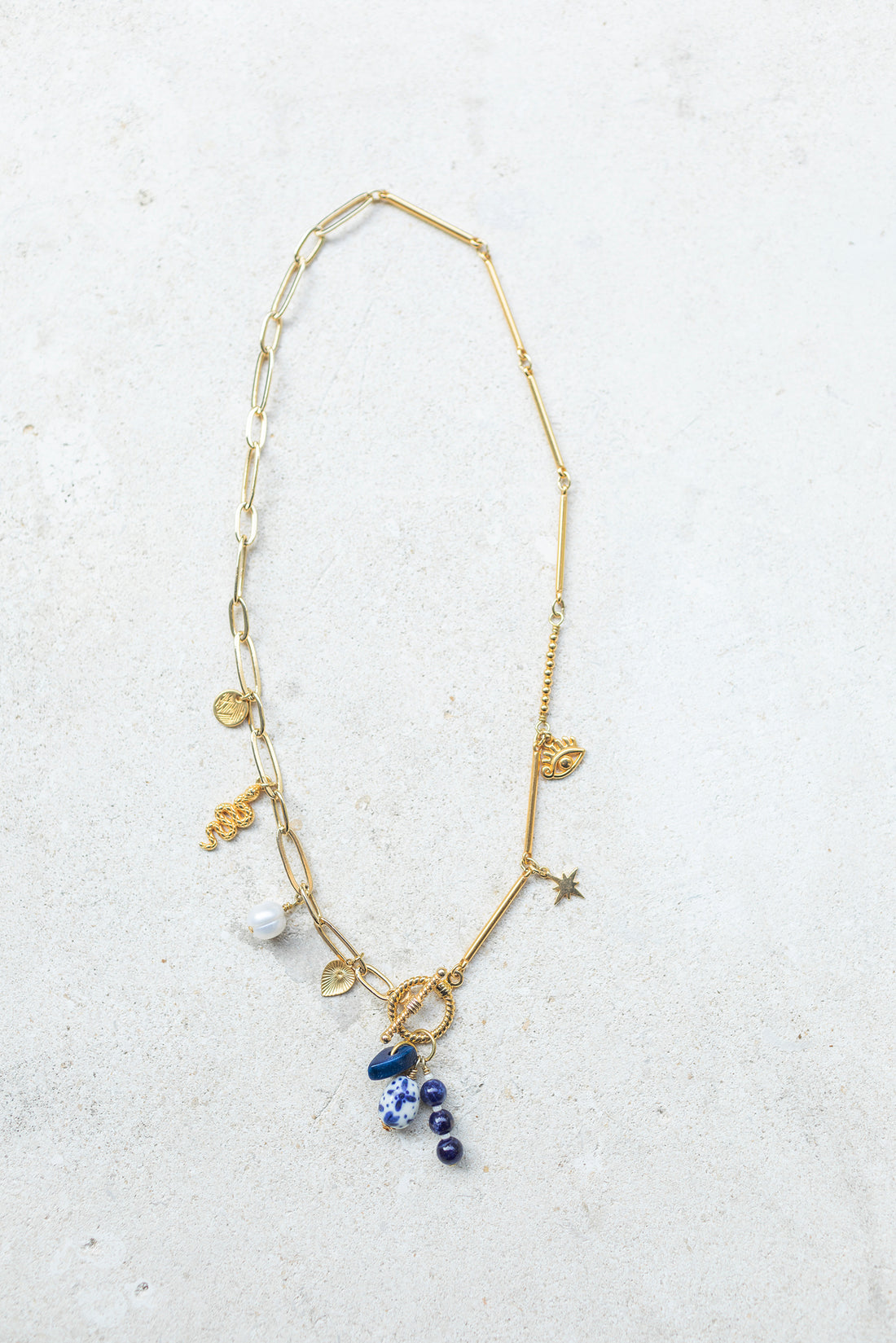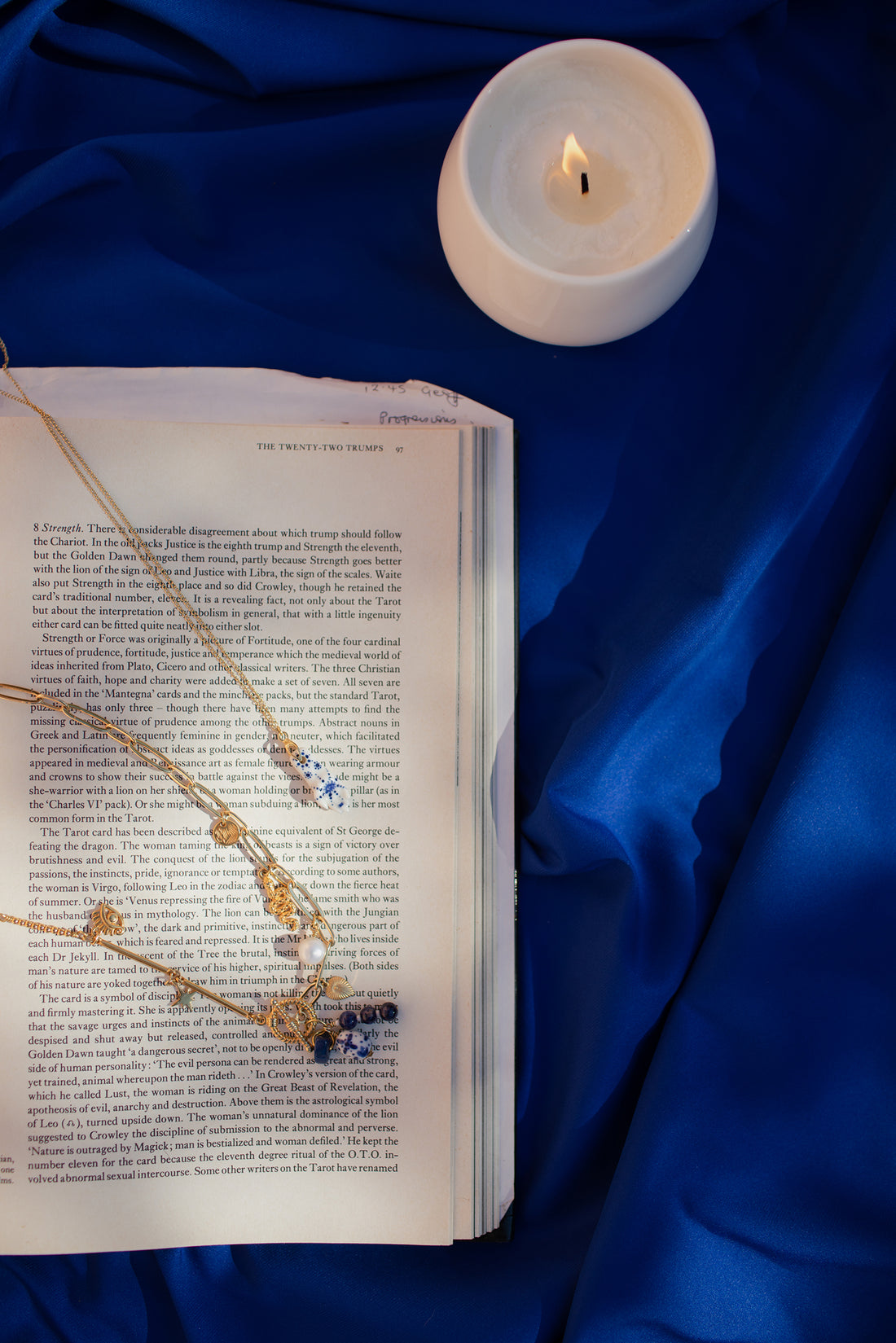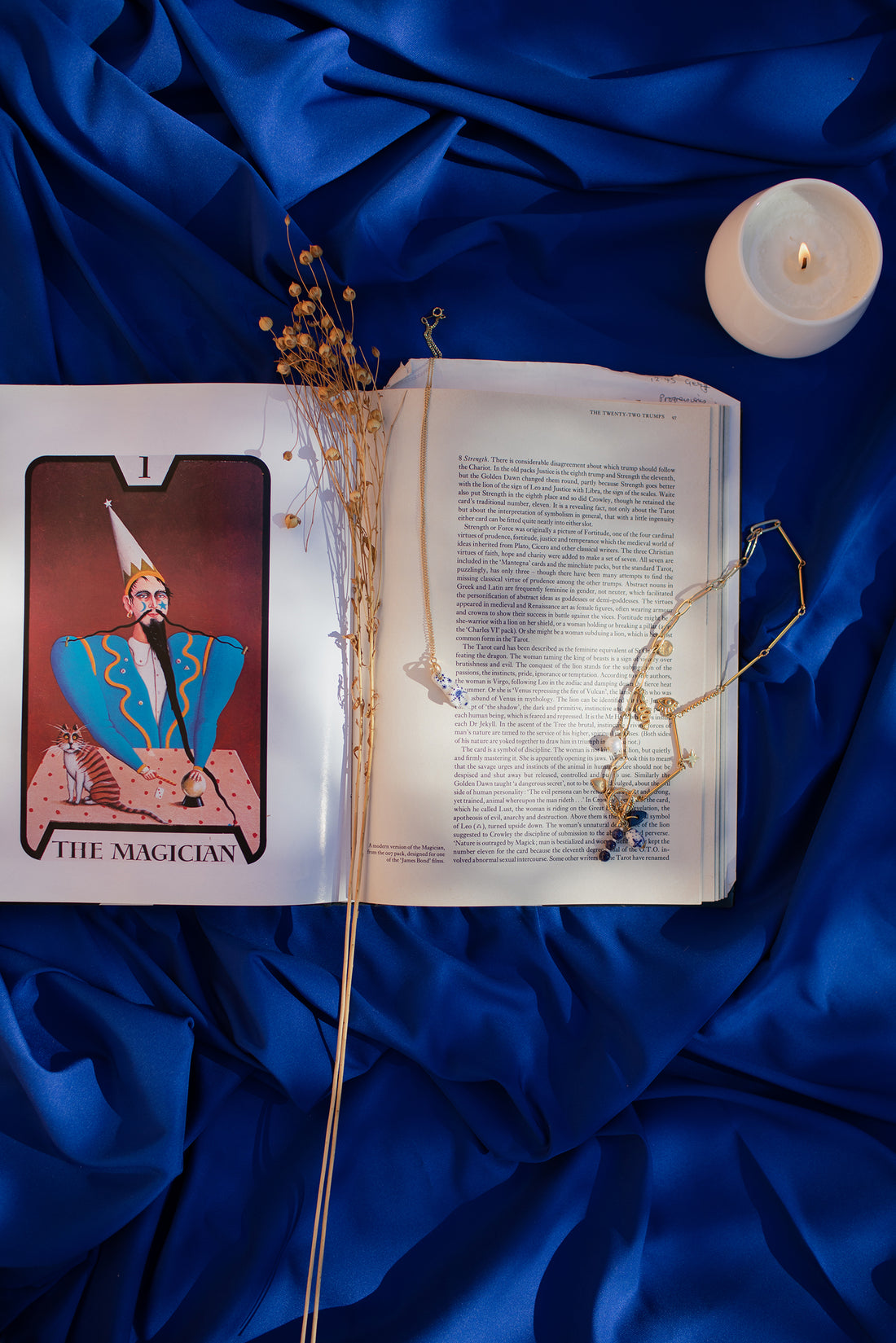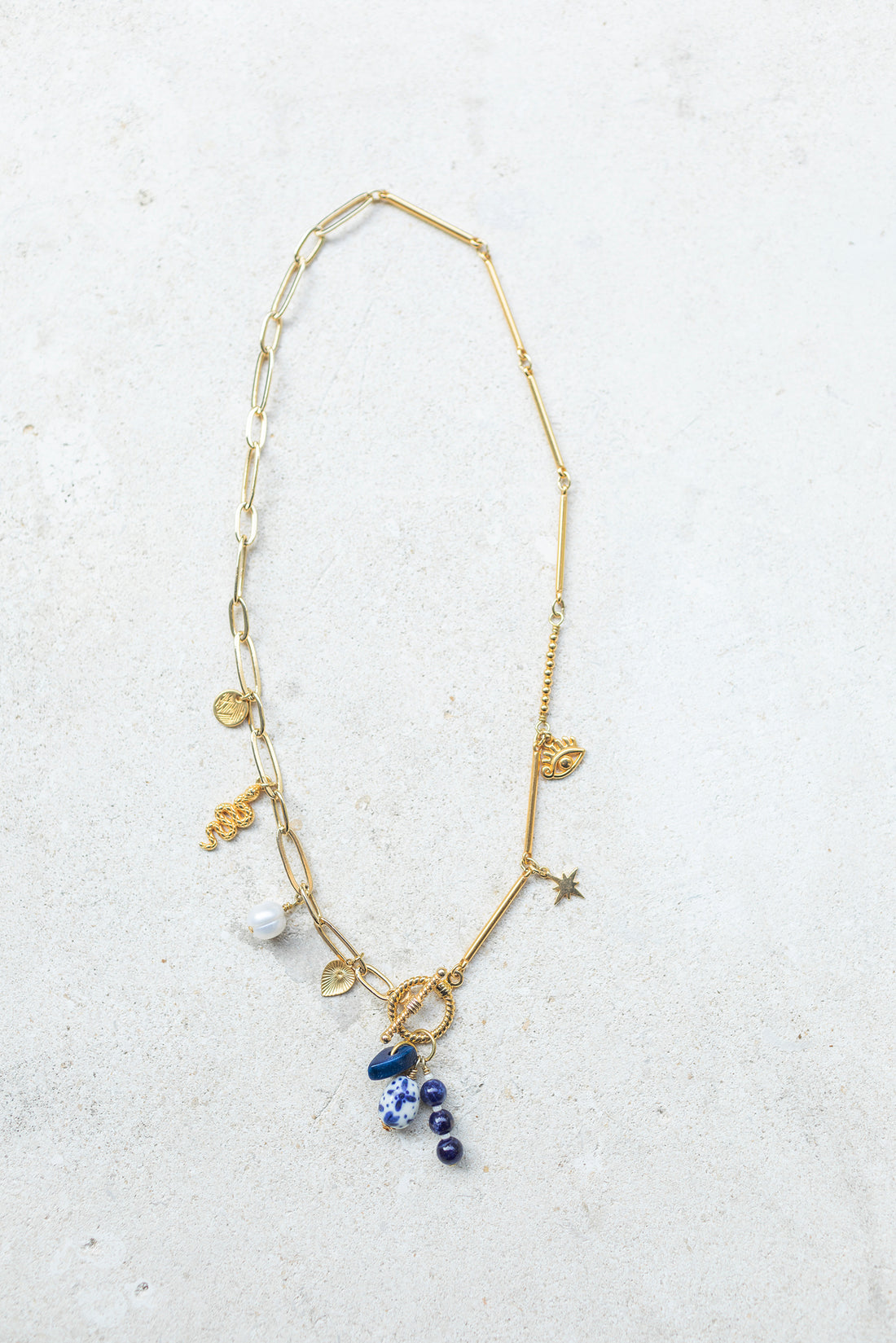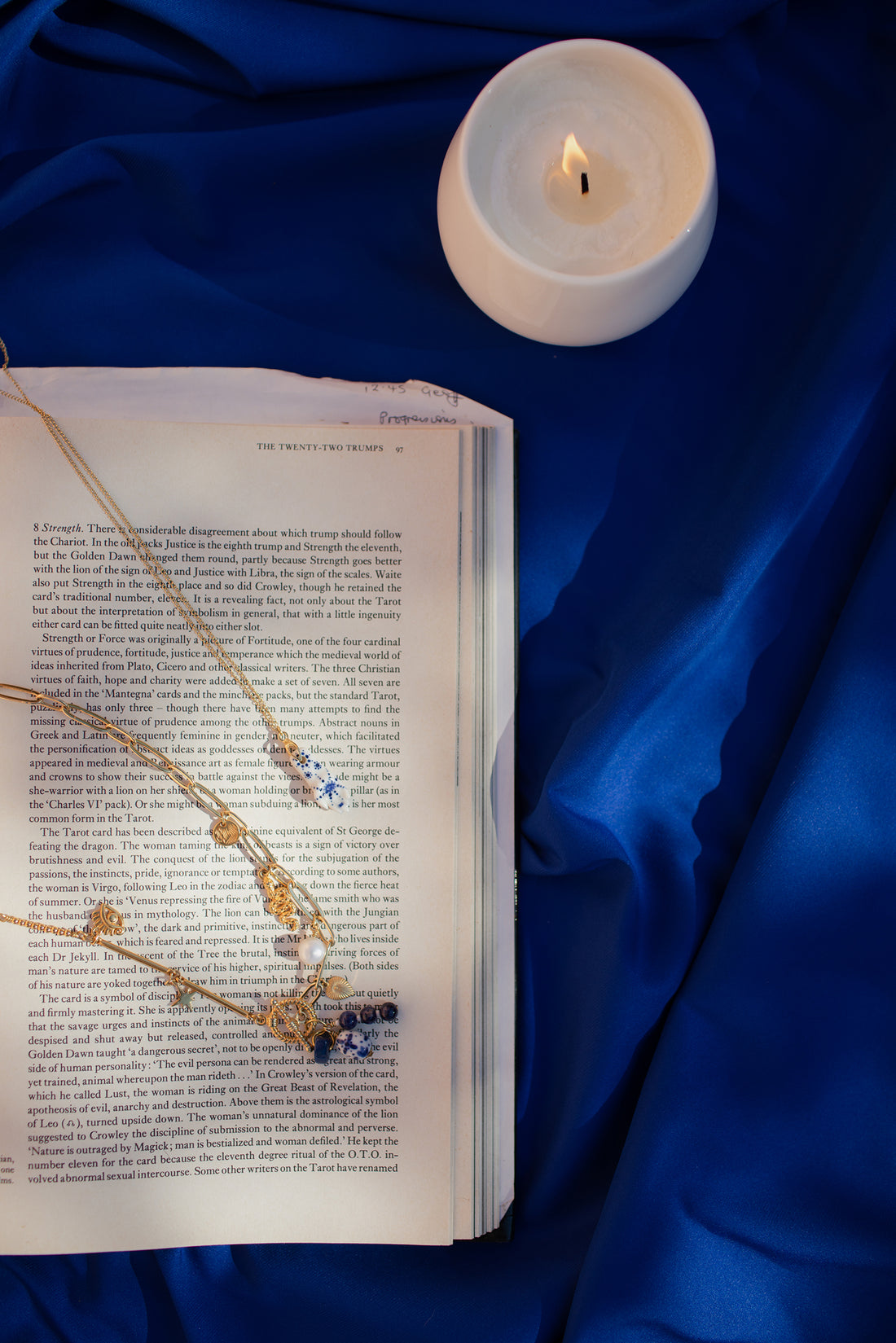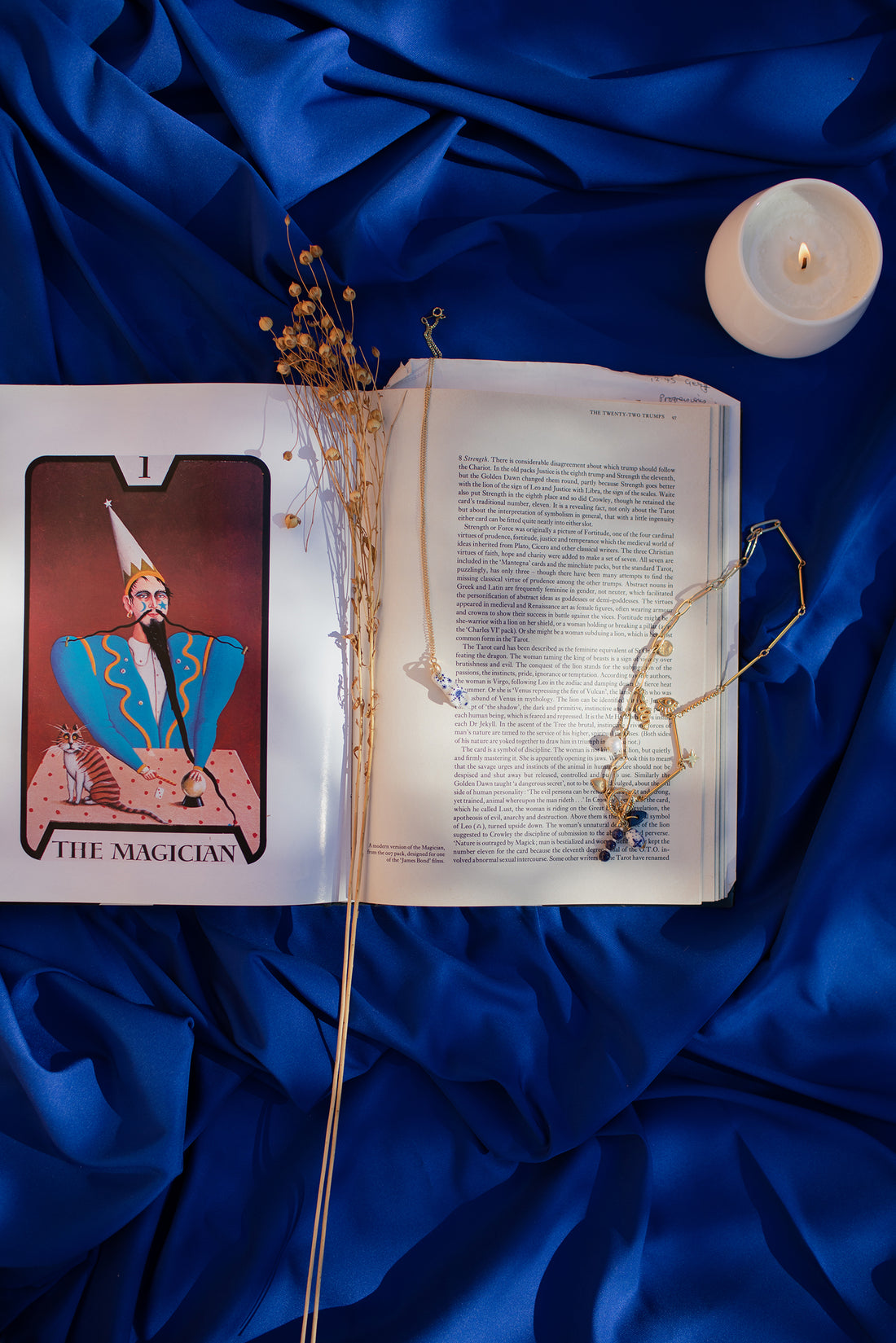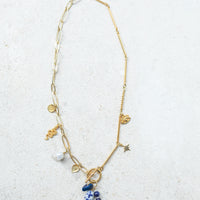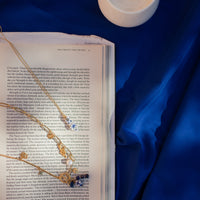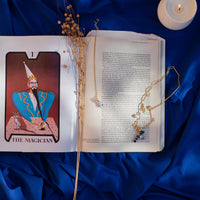 Size Guide
Magician was perceived from a chance encounter with the card of the same name, belonging to the esoteric world of tarot.
The amulets that comprise it are not related to the strict symbolism of the tarot, but are more a personal reinterpretation of what a magician is to Flonia who is also a magician:
"An omniscient and enlightened being, able to bring happiness or chaos, wisdom or confusion, can be your northern star or your disorienting fog, it can change skin like a snake and live in two different but, at the same time, equal worlds."
This necklace is dedicated to all those people who, just as a magician does, devote their lives to the sweet game of getting lost and finding yourself different from how you left off.
Size:
46cm

Materials:
*white porcelain typically used in Nove (Vicenza) modelled and decorated by hand
*brass 18kt yellow gold plated
*river pearls
*Tagua seeds
*glass
*lapis lazuli

100% Made in Italy
100% Made in Vicenza


Delivery times:
About 4/5 working days, courier delivery time not taken into account.